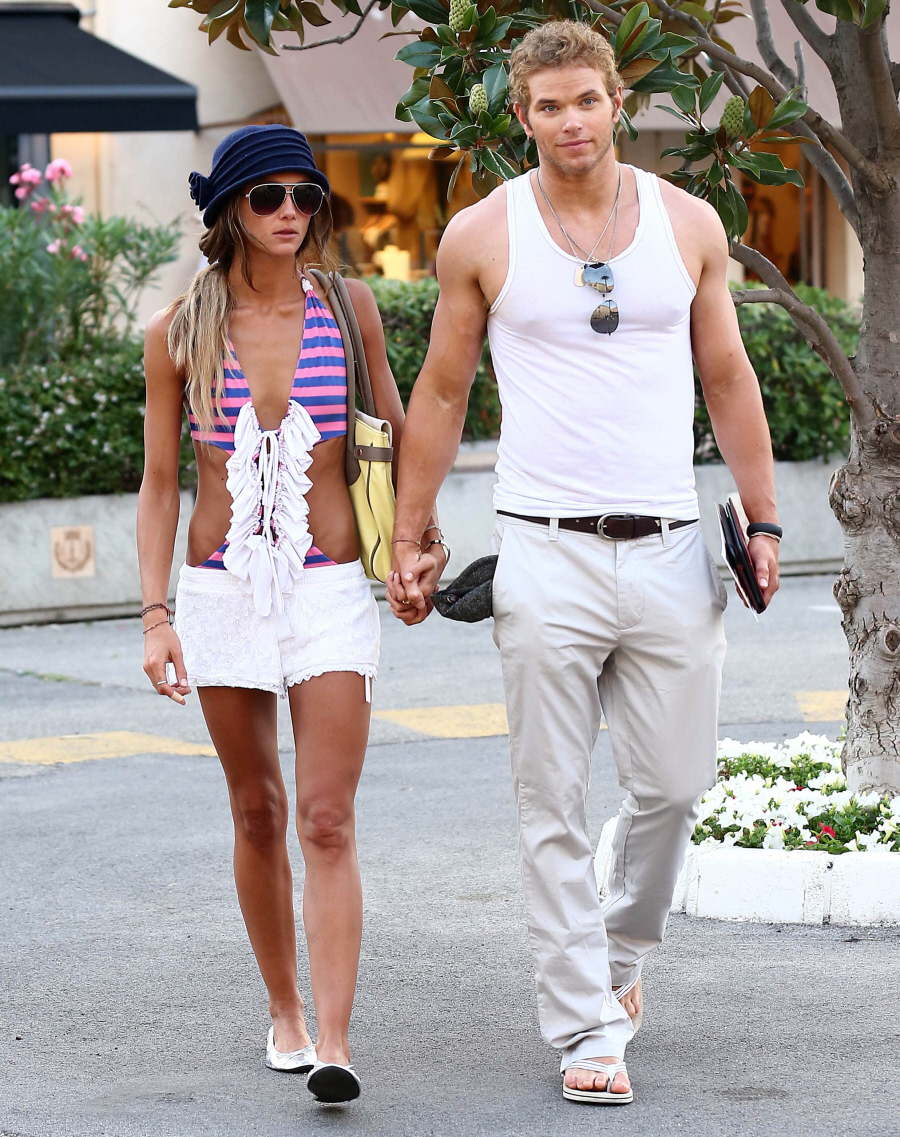 God, I was just thinking about Kellan Lutz earlier this week. Kellan Lutz is always on my Lutzy mind, so it's good to see a Kellan Lutz story. We haven't talked about the most important person in the world (Kellan Lutz!) in a while. Do you think Kellan Lutz worries that Kellan Lutz isn't going to have much of a Kellan Lutzy career now that Twilight is done? I'm sure Kellan Lutz doesn't think like that. Kellan Lutz is too positive. Kellan Lutz is a Lutzy optimist. Kellan Lutz will always have a career! Kellan Lutz is like Robert Pattinson. Kellan Lutz is a STAR.
Anyway, I have some bad news for Kellan Lutz fans (there are so many!). Kellan Lutz has a broken heart. Kellan Lutz and his Lutzy girlfriend Sharni Vinson have broken up! This is terrible for Kellan Lutz. Kellan Lutz has a hole in his heart that can only be filled by Dick (Kellan Lutz's roommate who Kellan Lutz got off of Craigslist).
Kellan Lutz is single for the summer! The hunky Twilight star broke up with Australian actress Sharni Vinson in early May, several sources confirm to Us Weekly. Lutz, 28, and Vinson, 29, were first linked in September 2011.

Ironically, the former couple met during a chemistry reading for Step Up 3D. Though Vinson won the role of street dancer Natalie, Lutz never appeared in the dance flick.

In the early stages of their relationship, Lutz often gushed about his compatibly with Vinson.

"She's a happy person, which really just clicks with me," he once said of the Home and Away soap star. "It's just great to have someone you can smile with all the time. It's really special."

The North Dakota native previously dated 90210 actress AnnaLynne McCord on-and-off from 2008 to 2010. Vinson, meanwhile, was linked to CSI: NY vet A. J. Buckley from 2007 to 2008.

Lutz currently appears in the film Syrup, costarring Amber Heard, Brittany Snow and Shiloh Fernandez. The drama is available on demand now and arrives in theaters June 7.
Kellan Lutz met Sharni during an audition for Step Up 3D? And Kellan Lutz was NOT cast?! And Kellan Lutz has a movie that's being offered "on demand" right now, before it hits theaters? Well, that says a lot about Kellan Lutz's Lutzy career. Poor Kellan Lutz. Not a lot going on for Kellan Lutz and Kellan Lutz's serial killer eyes. No girlfriend, not a lot of work, and fading interest. But I have faith in Kellan Lutz. Kellan Lutz will figure it out.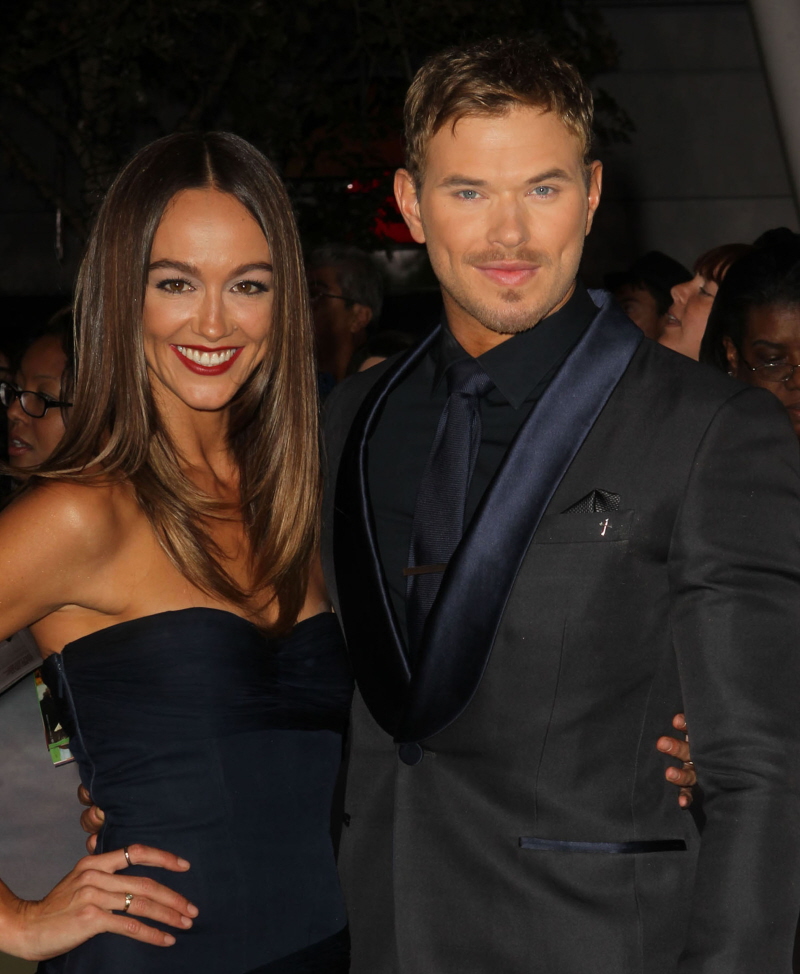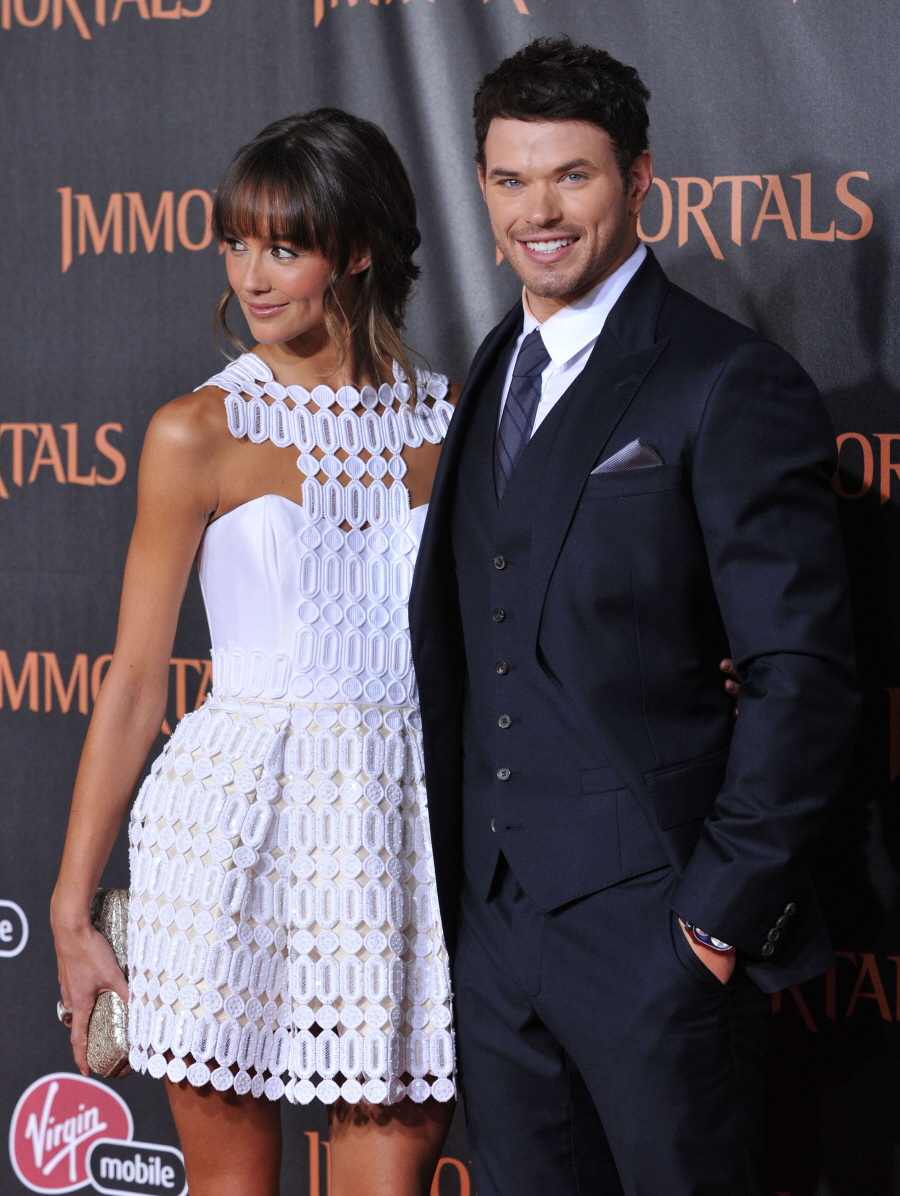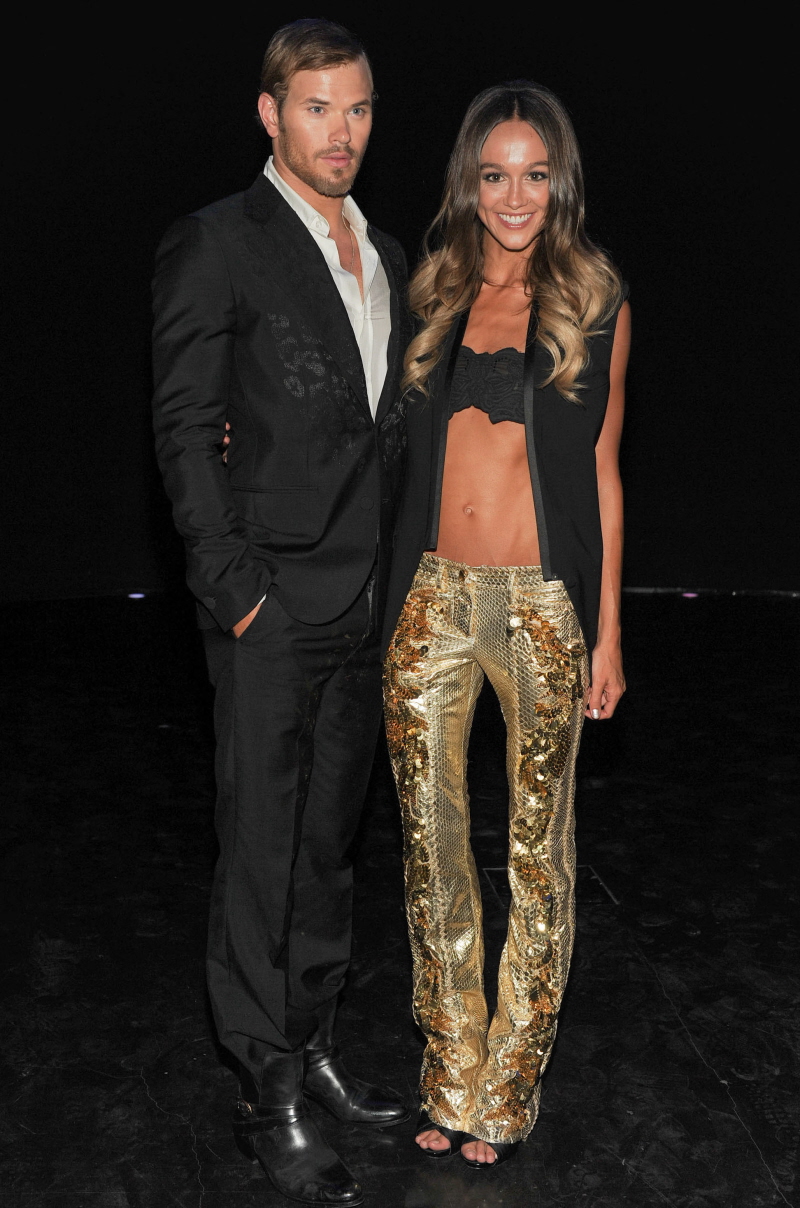 Photos courtesy of WENN and Fame/Flynet.