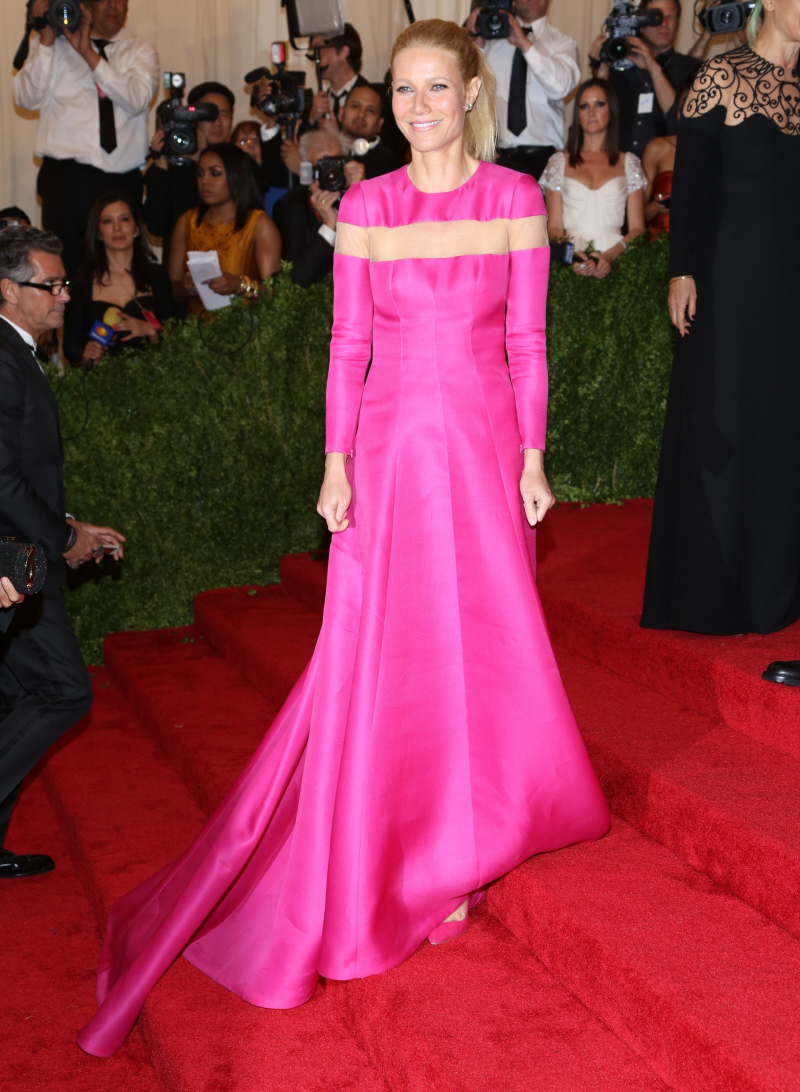 There are several piece of Gwyneth Paltrow news to cover, and I'm not sure what I was waiting for. I guess I just go through phases where Gwyneth kind of exhausts me and I try not to cover her so much. Thankfully, Gwyneth's two-month-long media extravaganza is pretty much over – her book has been promoted (successfully) and Iron Man 3 is a huge hit, so Gwyneth can go back to being someone we don't cover every single day, right? Right. Hopefully.
So Gwyneth added some more elitist stuff to her Goop store and OMG, this might be the most epic one yet. Gwyneth added a number of high-end items from Foundwell – you can see the page here. There are a pair of decanters, a silver tray, an art deco ice bucket and much more. All of the items are sterling silver and all of the items look gorgeous and high-end, of course. They would make lovely housewarming gifts if you were a millionaire and you were only friends with millionaires. But here's my favorite item: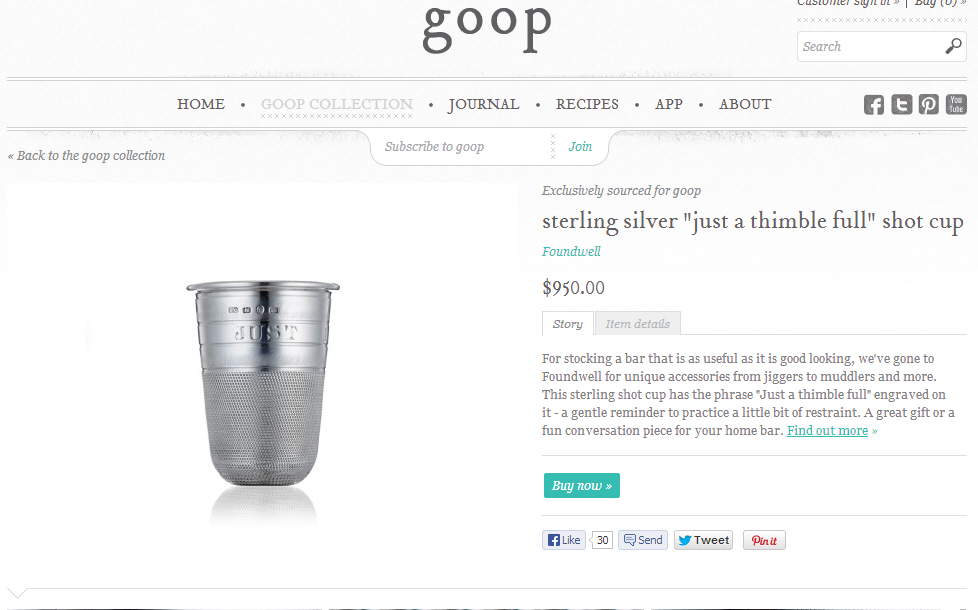 $950 for a silver SHOT GLASS. A fancy shot glass, of course, but REALLY? Think about that. You're paying a cool thousand dollars (with shipping & handling and taxes) for a SHOT GLASS. Classic Goop. How are the silver ice tongs only $375? That's a relative bargain compared to the shot glass. Sidenote: Does anyone else think it's kind of weird that all of these super-high-end boutique companies want to be this closely associated with Gwyneth? Granted, she can get them publicity, but if I was running a company that sold $5000 decanters, I don't think I would want my stuff sold on Gwyneth's Goop Shop.
And here's part of the interview Gwyneth did with some Aussie DJs Kyle and Jackie O. They recorded the whole thing. Goop is incredibly nasal and she's getting her drink on. I have to give her credit for being free enough to participate in this kind of liquor-soaked interview, and I'll also give her credit for being game, funny, bitchy and snotty. She's talking trash about the Met Gala and her 1970s bush, etc. Skip ahead to like 4 minutes if you want to avoid all of the Aussie lead-up drama. Around the 10-minute mark, Goop talks about her bush.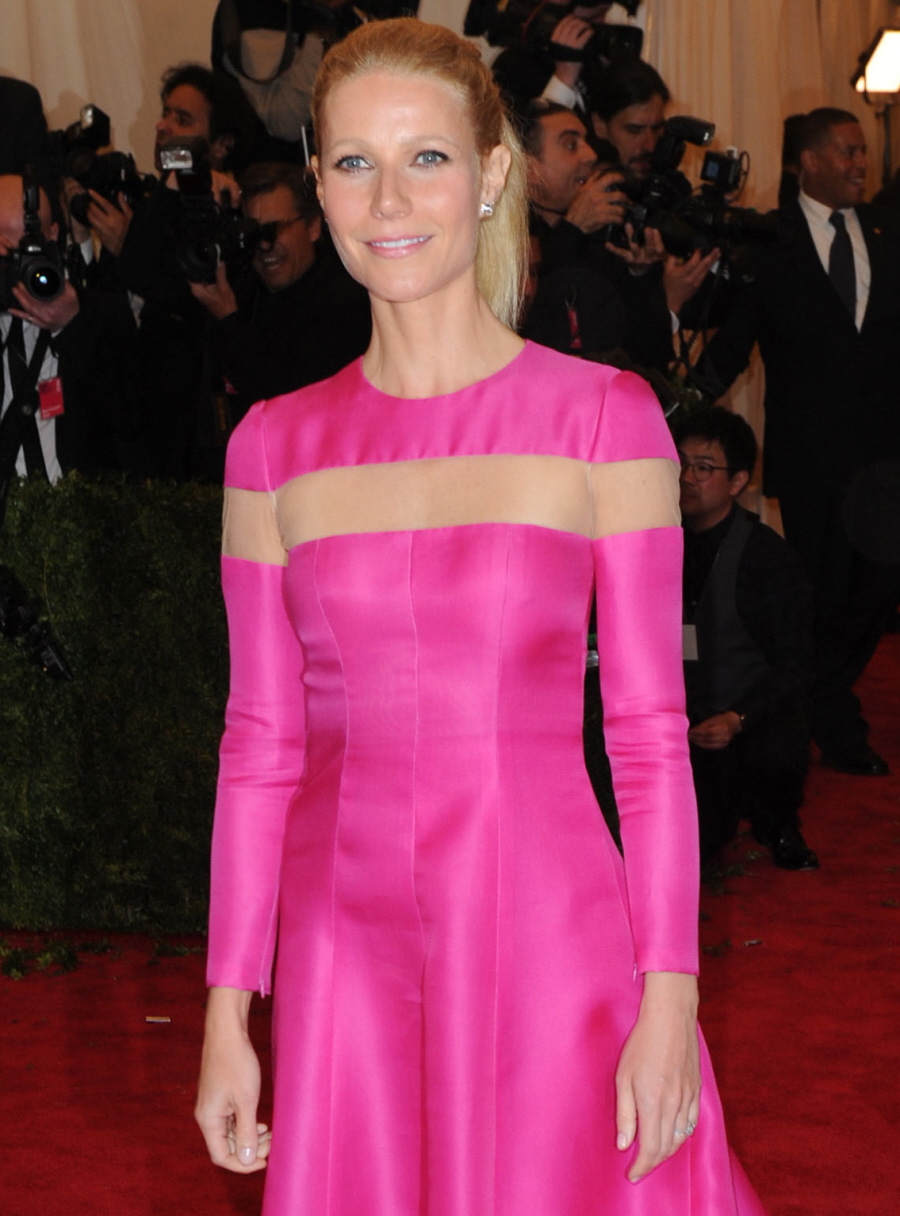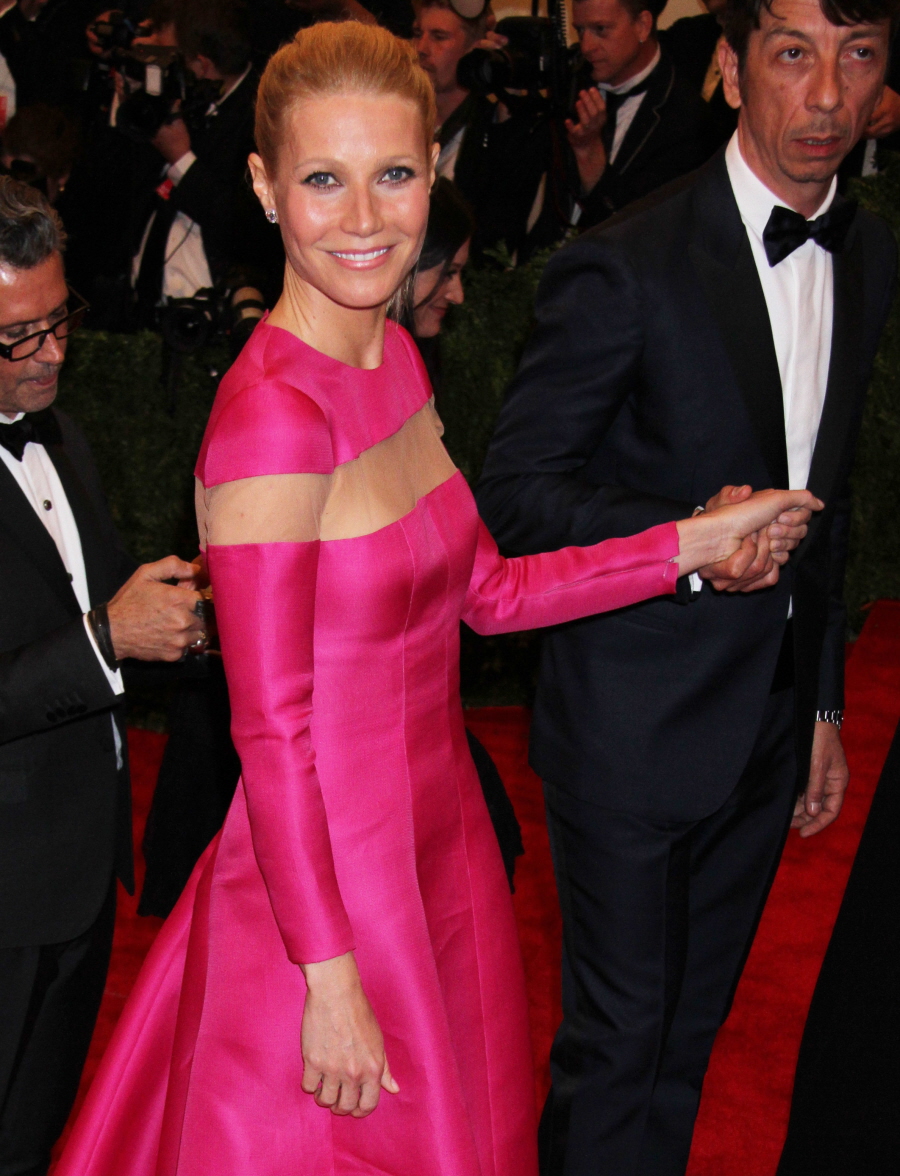 Photos courtesy of WENN, Fame/Flynet.