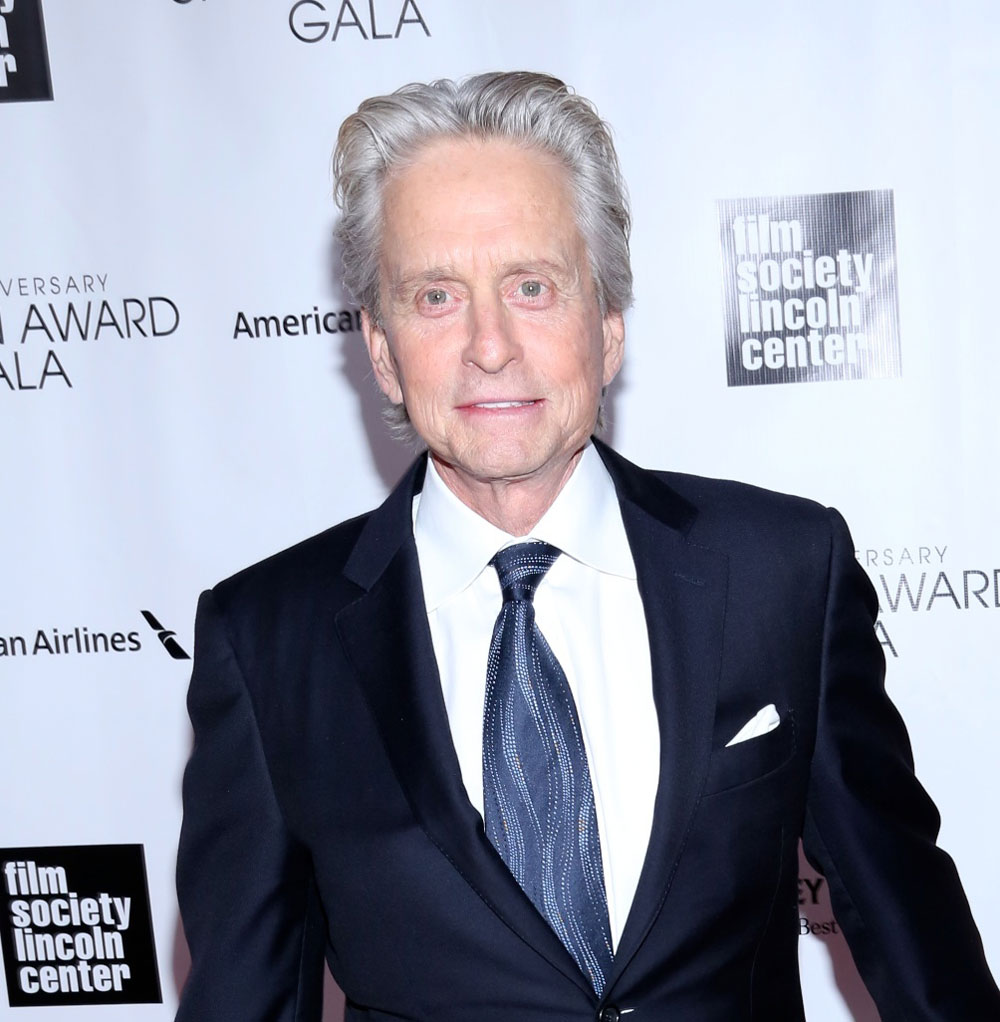 Michael Douglas' oldest son, Cameron, 34, was sentenced in 2010 to five years in federal prison for drug trafficking. Cameron, Douglas' only child from his first marriage, was busted in a DEA sting trying to sell a pound and a half of crystal meth to an undercover agent. He was also caught sending meth through the mail, which is a federal offense as it involves interstate trafficking. The guy might have gotten off much easier, but while he was on house arrest he was caught with heroin, which his girlfriend had tried to slip him inside the battery compartment of an electric toothbrush. Then he was caught with drugs in prison earlier this year. (He had Xanax in his system and was caught with a Suboxone pill.) Cameron's sentence was nearly doubled to 9 and a half years, which was close to the maximum he could have received for his original offenses.
So he was a mid-level dealer and an addict who thought he was above the law. His dad Michael Douglas thinks that Cameron got the book thrown at him because he's famous. I disagree, the guy had many chances and he blew every one. I'll get to that in a moment. Michael made these comments in an interview with New York Magazine. He's promoting his role as Liberace in "Behind the Candelabra," with Matt Damon playing his lover. That's out May 26! I can't wait. Here's more:
On kissing Matt Damon and love scenes
"Once you get that first kiss in, you are comfortable. Matt and I didn't rehearse the love scenes. We said, 'Well – we've read the script, haven't we?' "

"The hardest thing … is that everybody is a judge. I don't know the last time you murdered somebody or blew anyone's brains out, but everyone has had sex and probably this morning, which means everyone has an opinion on how it should be done."

On his son's incarceration
"I have gone from being a very disappointed but loving father who felt his son got what was due him to realizing that Lady Justice's blindfold is really slipping. I'm not defending Cameron as a drug dealer or drug addict, but I believe, because of his last name, he's been made an example … When he had the 'slip,' I said, 'You were two weeks away from starting your rehab program!' But years of shooting up heroin screws up your system."

On dealing with cancer
"When I was ill, I mostly lay on that couch. I watched a lot of sports, anything where I didn't know the ending … I did [miss working], but I was too weak to miss much of anything. I was stage four, and there is no stage five."
[New York Magazine via People]
There's more in the New York Magazine online story if you're interested. I was impressed with how matter-of-fact Michael was about his cancer, and how he dealt with it. He said "That's life. Things had been going good for me for a long time. I was ready for some karmic retribution."
I get that he's a protective dad (which surprises me because he has the reputation of being an absent father to Cameron) but his son was dealing meth. Cameron was originally sentenced to five years out of a maximum sentence of ten, which was due to the fact that he cooperated with prosecutors and named names. There was also talk that all the letters sent to the judge, from Michael, from Catherine Zeta-Jones, and from Cameron's famous grandfather Kirk Douglas, had helped earn him a lenient sentence. If anything Cameron's famous name helped him immensely. He screwed up his own life, and he continued to screw up in prison. It's not like he was targeted because of his family. He was dealing meth and he did drugs in jail!
Cameron and Michael are shown in 2009