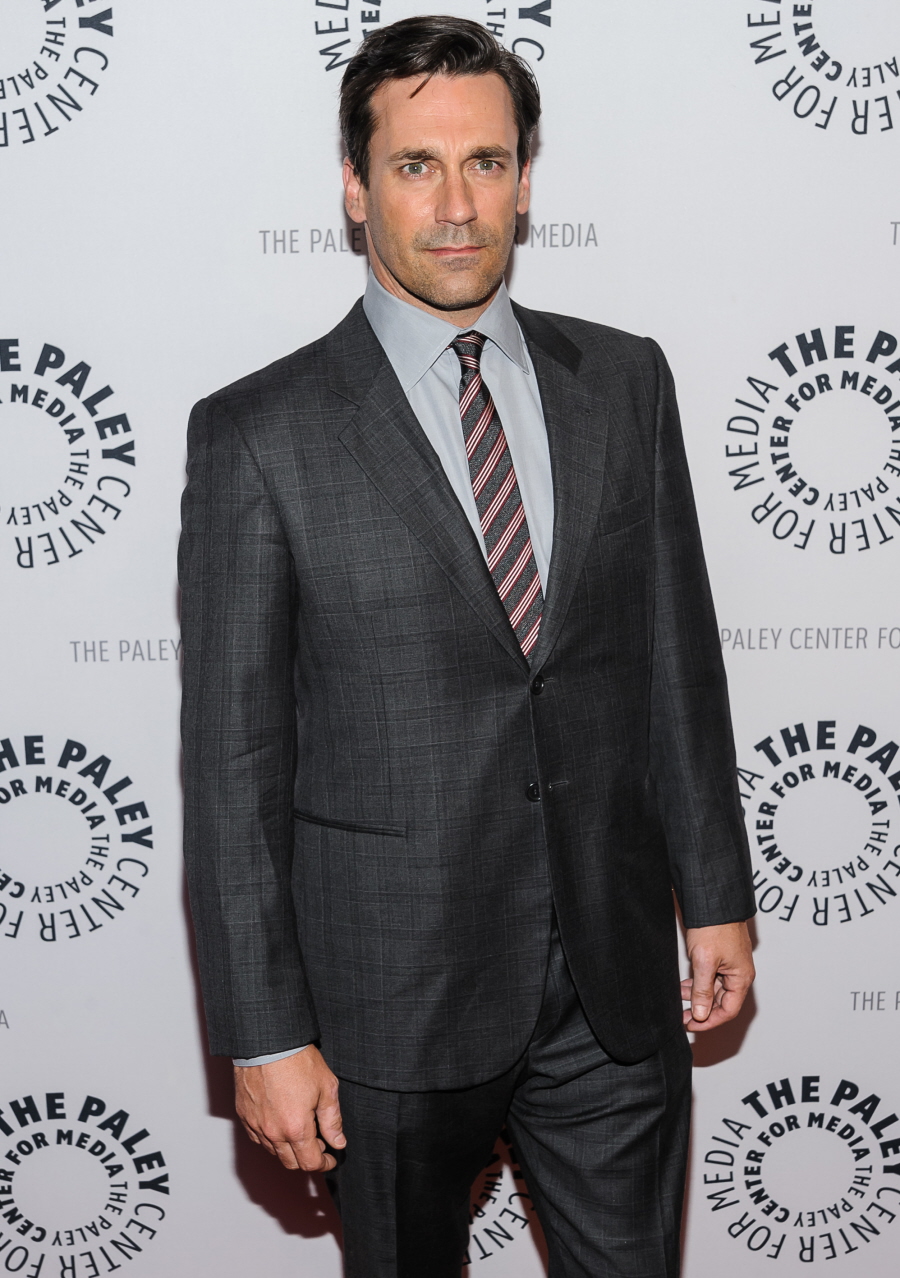 *******SPOILERS for this season of Mad Men, especially last night's episode.
Usually, I'm so worked up after watching Mad Men on Sunday nights that I can't get to sleep. I lay awake think about Don Draper and Peggy Olsen and poor, daft Megan Draper and of course Joan Holloway. But not last night. Last night, I fell into a deep sleep and do you know why? Because I finally have come to terms with how much Mad Men sucks this season. You know me – I'm a ride or die Mad Men bitch. I can find praise-worthy material even in a less-than-stellar episode. By now I'm comfortable with the Mad Men pacing and I know I have to just sit back and wait for the story Matthew Weiner wants to tell. But something is seriously missing from this season, and I feel like we need to acknowledge it.
Is the problem that Don just sucks so much this season? Is it that his mistress is terrible? Is it that Megan seems especially self-involved? Is it that Peggy doesn't have enough of a story? All I know is that the last minutes of last night's episode were basically a metaphor for how I'm starting to feel – blindsided and depressed. Bobby Kennedy was shot in LA on the night he won the California primary. And how was that story told? In the last minutes, through Pete Campbell's mother (who is off her rocker), through Megan's tears and through Don's apathy. Bobby Kennedy was Don's age, you know? And I hated how they just tacked that crap on to the end of the show. Granted, 1968 was crazy and so many people were assassinated, but at least give the characters some real time to breathe and react, you know? I would have loved to see Peggy instead of Pete. Peggy loved Bobby Kennedy. Let her character memorialize him. I just didn't get why they tacked it onto the end. Death always comes at the end, I suppose. Blah.
I guess what we're supposed to be watching is how Don unravels. He's lost his mistress now – she finally came to her senses after all of those completely boring shenanigans in the hotel room (we get it, Don, you're a control freak about sex). But did it strike anyone else that he was just going through the motions? It wasn't hot. It wasn't sexy. It was just… mechanical seduction. He was trying to make himself feel. He didn't even want to seduce her, he just didn't want her to leave because no one leaves him and he can't be alone (right now). Perhaps this is just the multi-season storyline of how Don kills himself, maybe. I don't know. He's suicidal, but I don't even know if he acknowledges it.
Anyway, I just want to watch Peggy, Joan and Roger these days. I don't give a crap about anyone else. OK, I'll also take Stan Rizzo and Michael Ginsburg and Abe. Just make the show about them. If Don wants to kill himself, he should just go ahead because I really don't care anymore.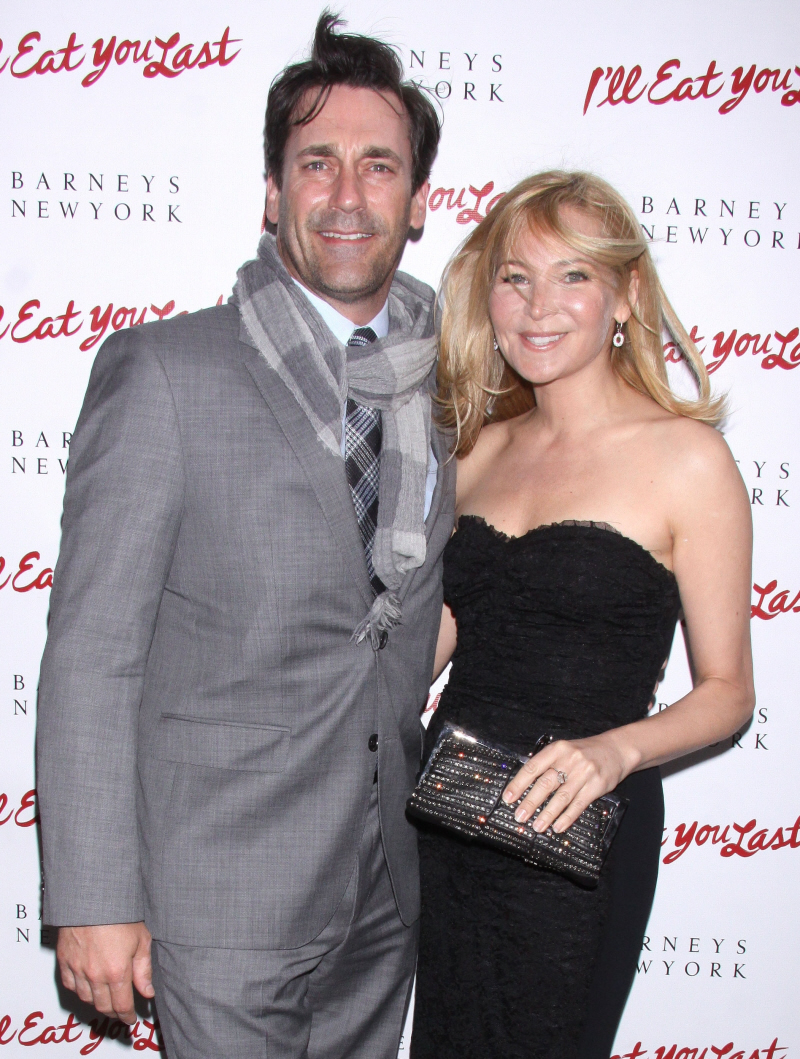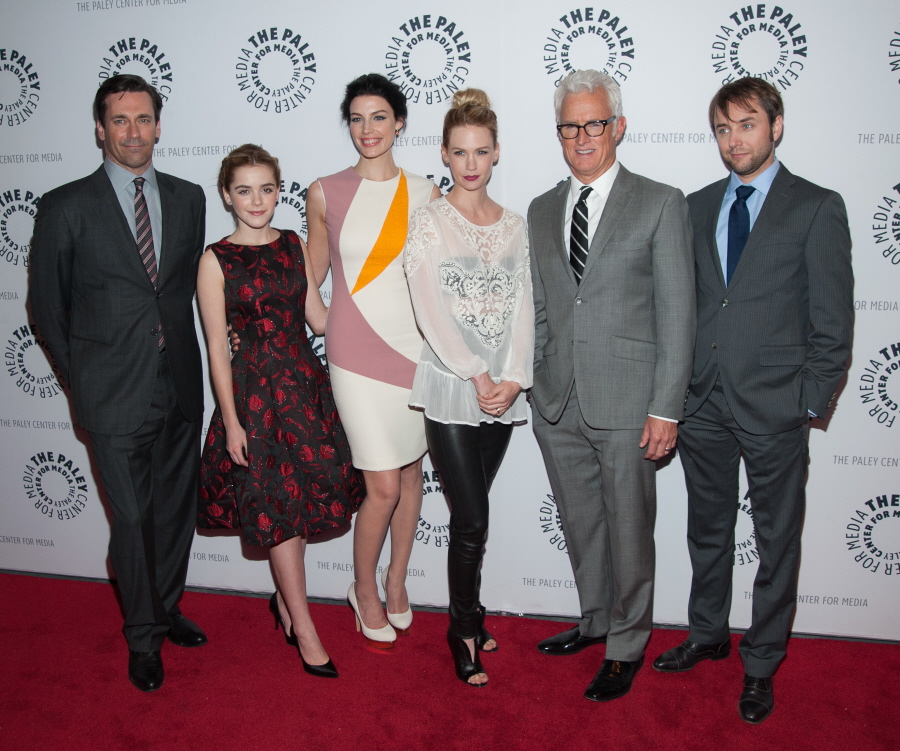 Assorted photos of Jon Hamm from the end of April, courtesy of WENN.