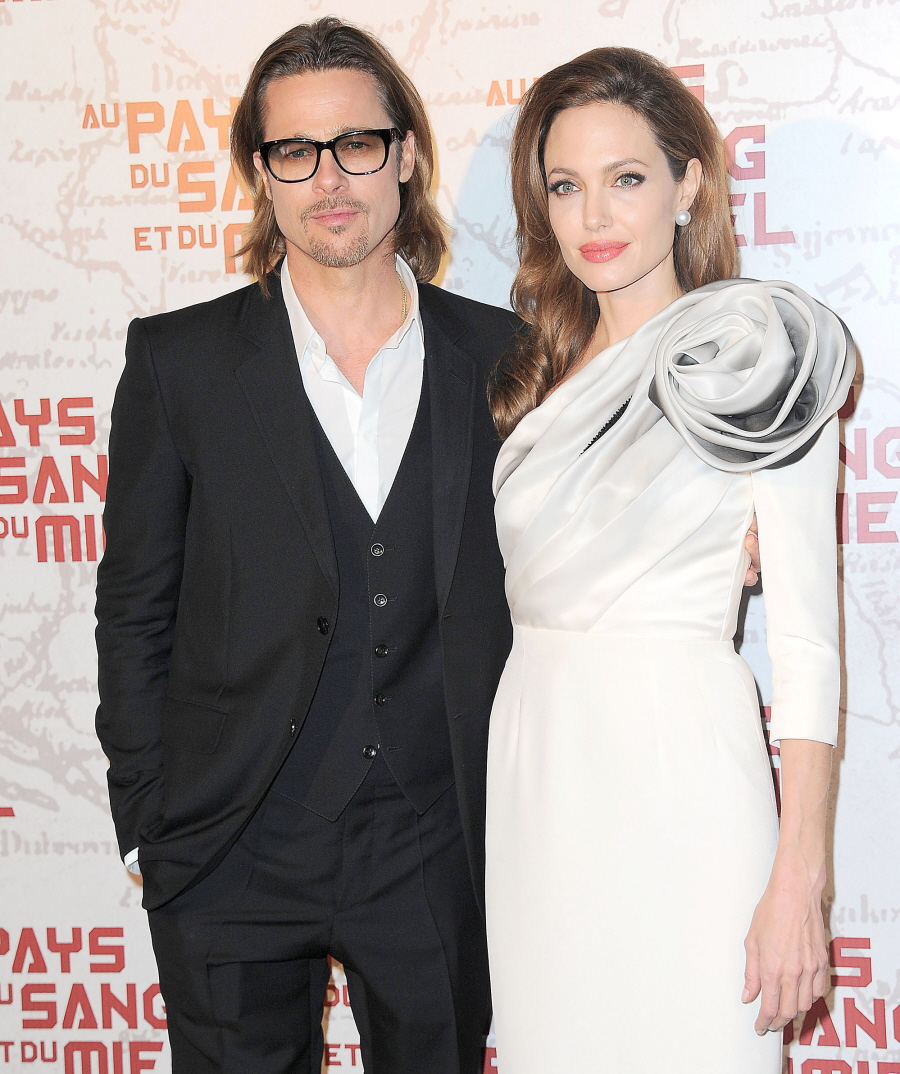 Angelina Jolie's preventative double-mastectomy op-ed is the story of the day, and it's all anyone can talk about. Us Weekly has a summary of some celebrity reactions – Sheryl Crow, Christina Applegate (both of whom have dealt with breast cancer and mastectomy issues) both tweeted their support for Angelina. A slew of other celebrities have tweeted and commented about it too, all of the comments positive and praising of Angelina and her informative, educational and inspirational op-ed. And in case you were wondering, Brad Pitt has issued a statement too. And so has UK Foreign Secretary (and Angelina's latest BFF) William Hague.
Brad Pitt today hailed his fiancée Angelina Jolie as "heroic" after the actress revealed she has undergone a double mastectomy because of her extremely high cancer risk. Jolie, 37, revealed she had chosen the surgical procedure as a preventative measure after genetic tests revealed she had an 87 per cent chance of developing breast cancer and a 50 per cent chance of ovarian cancer.

The Oscar-winning actress, whose mother Marcheline Bertrand died of ovarian cancer in 2007 at the age of 56, said she had taken the difficult decision so she could tell her children "they don't need to fear they will lose me".

Pitt told the Standard: "Having witnessed this decision firsthand, I find Angie's choice, as well as so many others like her, absolutely heroic. I thank our medical team for their care and focus. All I want for is for her to have a long and healthy life, with myself and our children. This is a happy day for our family."

Amazingly, Jolie kept working throughout the past three months, making a high-profile trip to the Congo alongside William Hague and appearing at the G8 Summit in London last month to call for an end to sexual violence in conflict zones.

Mr Hague said today: "This is a brave choice by a remarkable woman. The courage it must have taken not only to go through this treatment but then to speak about it to help other women is truly inspiring. Throughout it all her humanitarian work has not missed a beat. This is a courageous decision by one of the bravest people I know. I wish her and her family the very best."
God, I love Brad. I can just feel how this really did bring them closer together. And I think this is probably why we haven't heard much about their wedding plans too – they wanted to get all of this stuff sorted out before they officially tied the knot. They are in it for the long haul – the fact that Brad was there every step of the way says that.
People Magazine has a story about how Brad and Angelina kept their schedules "normal" and how they've really just been focusing a lot on their kids, like always.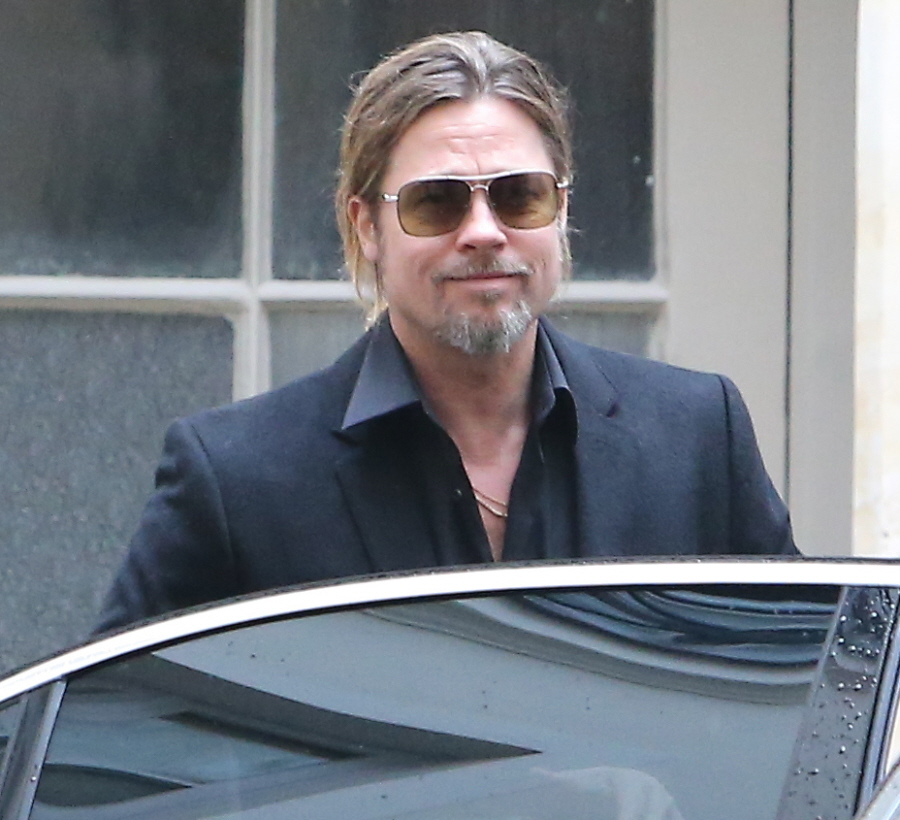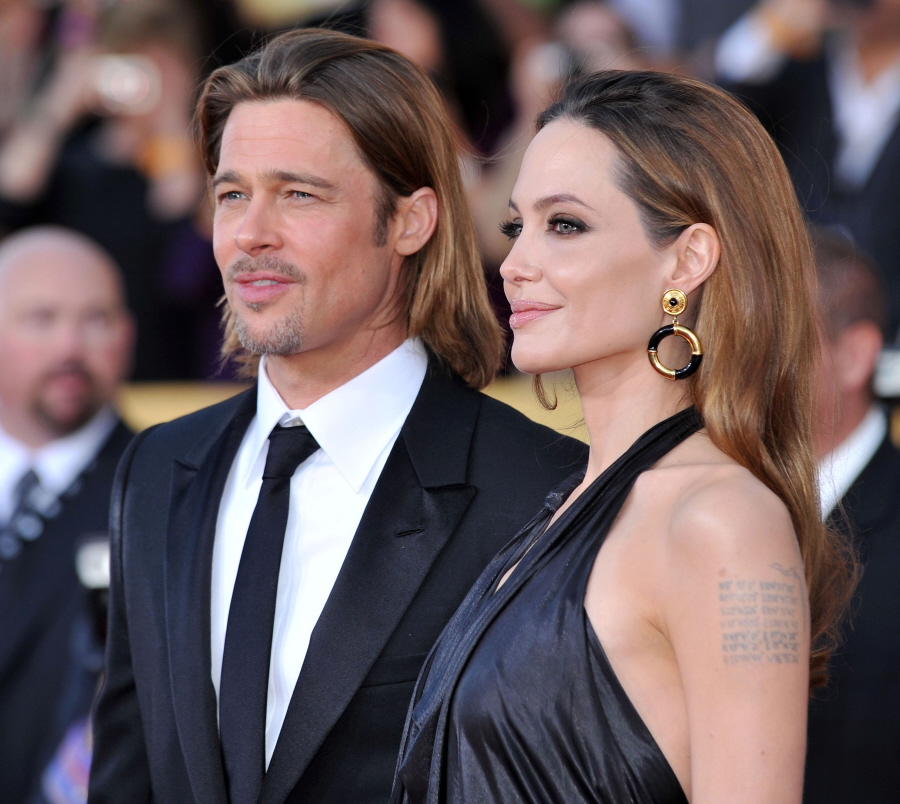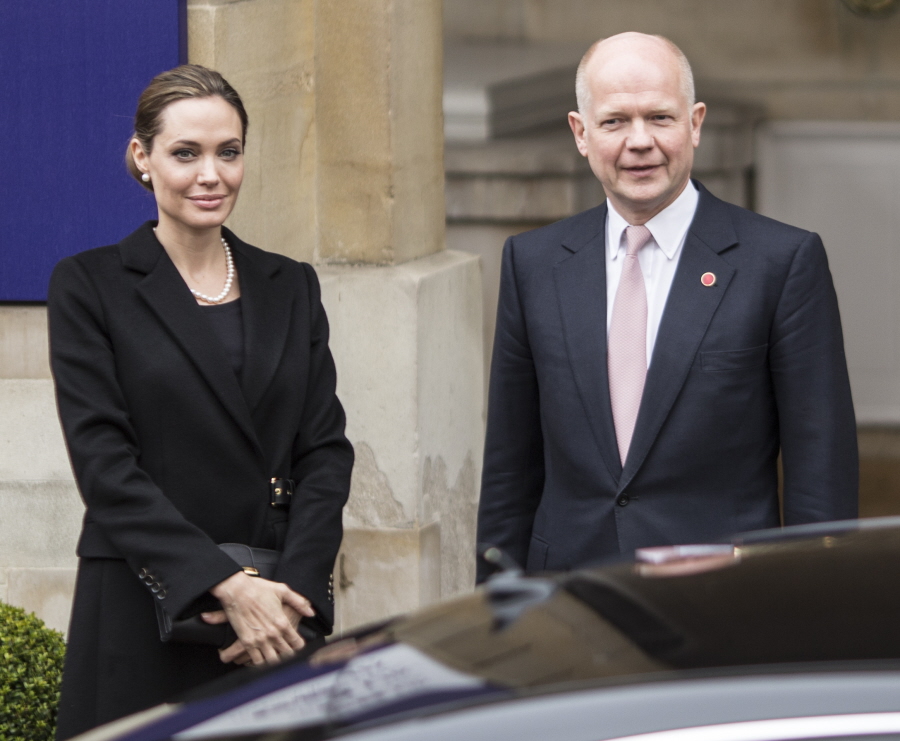 Photos courtesy of WENN.