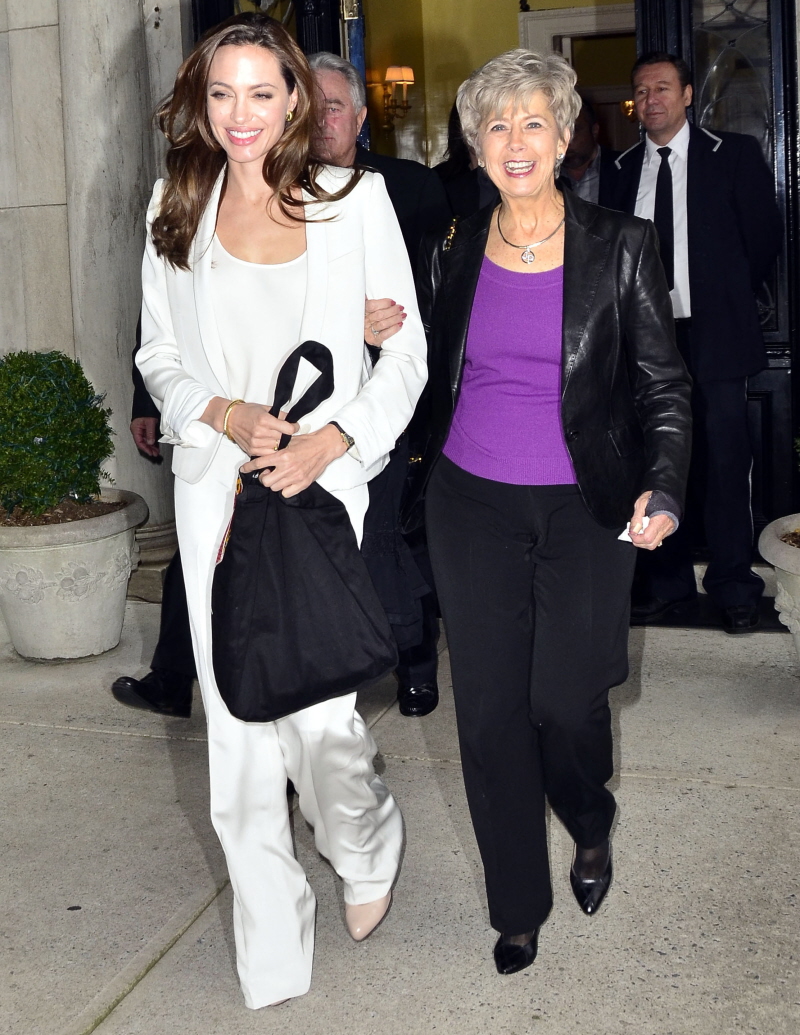 Everybody has chimed in about Angelina Jolie's double mastectomy at this point, and from a celebrity perspective, it's been all-positive, although I'm waiting to see how the tabloids and/or Chelsea Handler spin this. Brad Pitt issued a statement hours after Angelina's NYT op-ed came out, and most celebrities have tweeted well-wishes and positive thoughts to Jolie. And now Brad's mom Jane has issued a statement! James Haven too.
After she revealed she underwent a preventative double mastectomy, Angelina Jolie's family members are voicing their support.

"We're so very proud of Angie, this means so much to our family especially our grandchildren. We love her dearly," Brad Pitt's mother, Jane Pitt, says in a statement.

Jolie's brother, James Haven, also spoke out about her decision to undergo the procedure.

"My sister like our mother always put her children first," he says in a statement. "I am so grateful to be her brother."

In a New York Times op-ed piece, Jolie describes her difficult choice to have surgery after genetic tests showed her to have a high risk of developing the disease. Her mother, Marcheline Bertrand, died of ovarian cancer at 56 in 2007.

Jolie, 37, also expressed how much she leaned on Pitt, 49, whom she described as "loving and supportive," and there for her "for every minute of the surgeries."

Pitt released a statement of his own on Tuesday, saying, "Having witnessed this decision firsthand, I find Angie's choice, as well as many others like her, absolutely heroic. I thank our medical team for their care and focus."
See? Despite Jane Pitt's super-conservative politics, she and Angelina still get along really well. Angie and Jane have spent a lot of time together over the years, with Brad's parents coming out to support Angelina's films, and Jane in particular coming out for some lovely happy-family photo-ops. There really isn't any drama (or at least not the kind of drama the tabloids claim there is). As for James Haven… he barely ever issues public statements anymore. I don't even know what he's up to at this point. Idly, I wondered why Jon Voight hadn't piped up in the first hours after Angelina's announcement, but The Mail claimed (at first) that Voight already knew about the double mastectomy and that he's "been immensely helpful in the last month." But they have a new story saying that Voight wasn't told and that he found out when everyone else did.
Meanwhile, The Mail has an "exclusive" story about how Brad and Angelina are determined to marry "sooner rather than later" after this medical ordeal, but the story is mostly a hodge-podge of older quotes, mostly from Brad. A source claims: "Angie is keen on a wedding and the kids are clamouring for a marriage and keep asking Brad and Angie when it's happening. Brad has been caught up in production turmoil with his new film World War Z, so there's been no wedding planning as a result, but Angie has said it will happen sooner rather than later. They are all for all intents and purposes married, but it's become clear that it's important to them to make it official." Apparently, they're not so sure about getting married at Chateau Mirval, and Angelina is angling for maybe a Bosnian or a Cambodian wedding.
Oh, and I just saw this – Angelina covers the new issue of People Mag (they must have put this together yesterday). You can read the online excerpt here. There's a piece of new information – sources claim Angelina is going to have her ovaries removed at some point to bring down her chances (50%) of developing ovarian cancer.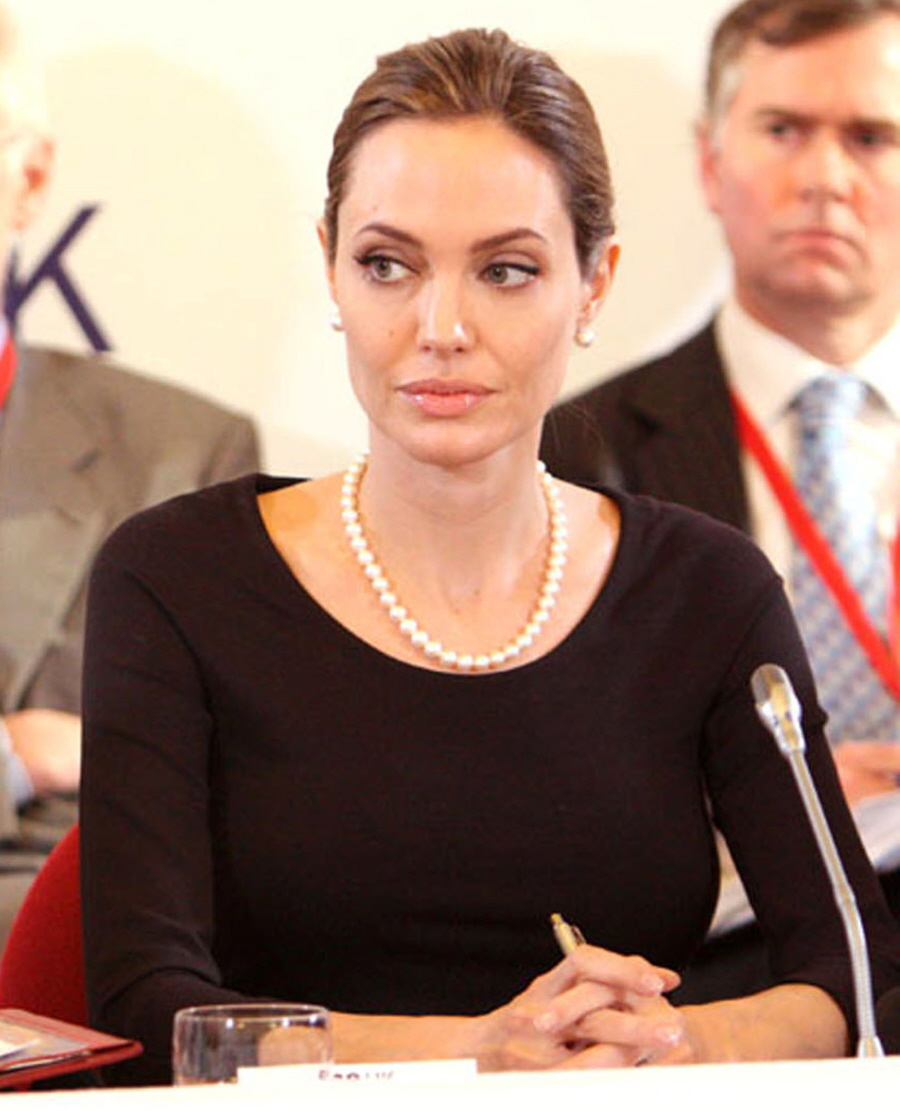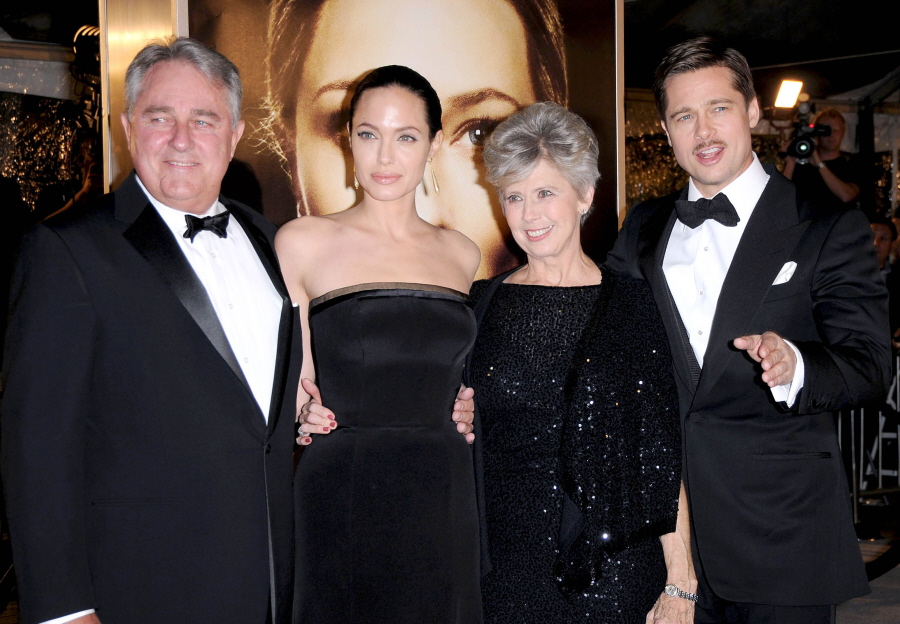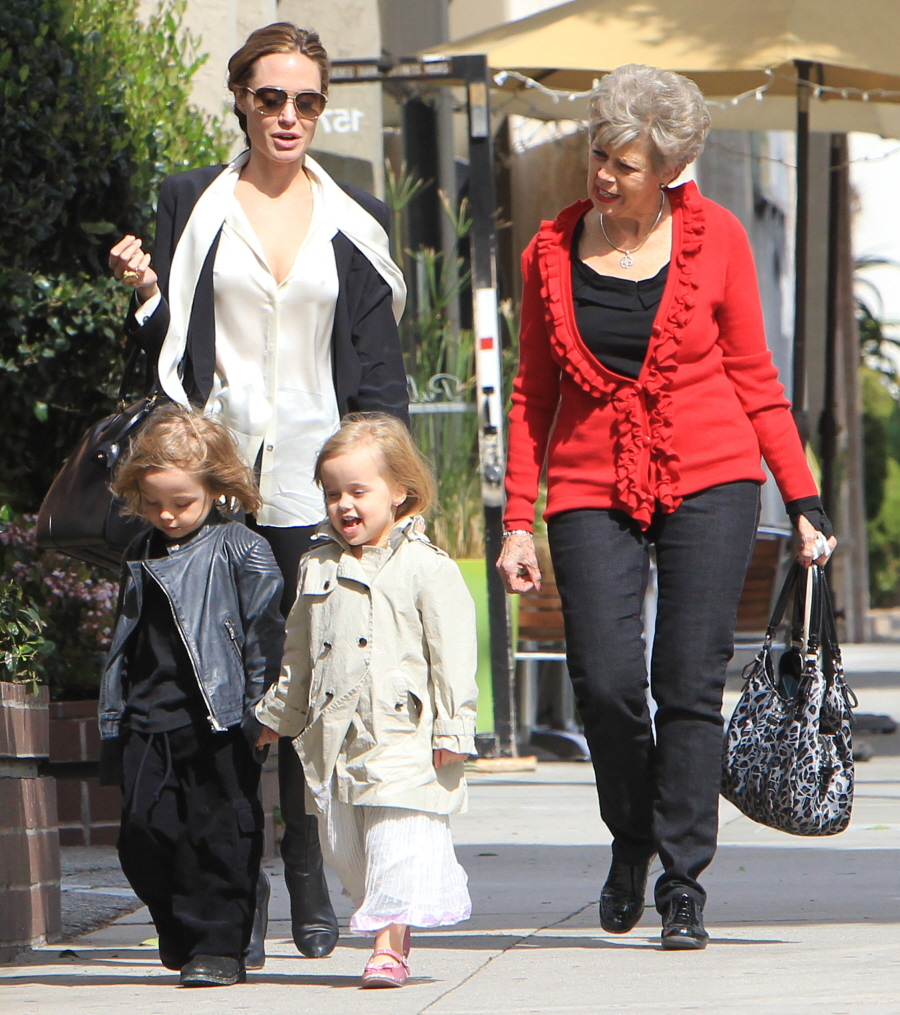 Photos courtesy of Fame/Flynet and WENN.