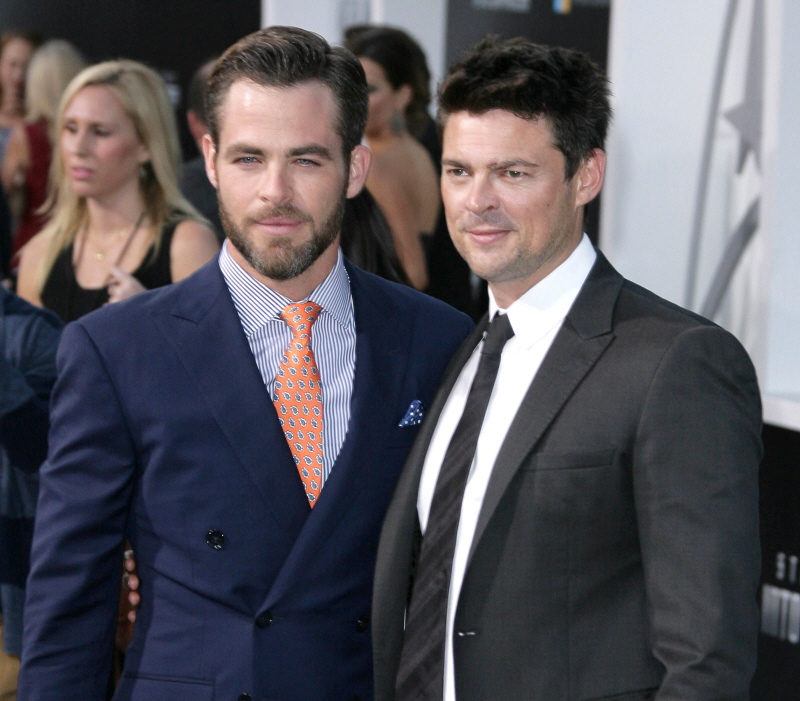 There was no Benedict Cumberbatch at last night's LA premiere of Star Trek Into Darkness. I found that depressing, although I'm sure the Anti-Cumby Brigade will rejoice. Why do you hate The Batch so much?! He's amazing.
So here are some photos of "Hot Guys" of STID. Chris Pine is (thankfully) still rocking that amazing beard, and he really knows how to wear a suit. Karl Urban also came out for the premiere, which I'm sure will please the growing band of Urban Fan-Girls (Urbanites? Urban-heads?). John Cho was there too! Cho has been largely absent from the STID promotional tour and I'm not sure why. Zachary Quinto has been trying out a fauxhawk throughout the tour, to mixed results, although I kind of think he's pulling it off here.
So who would I bang in the absence of The Batch? Hm… probably just Chris Pine. I think Karl Urban is sexy, but I'm more into Pine these days.
PS… Chris Pine brought his dad, actor Robert Pine, as his date. Which I find completely adorable.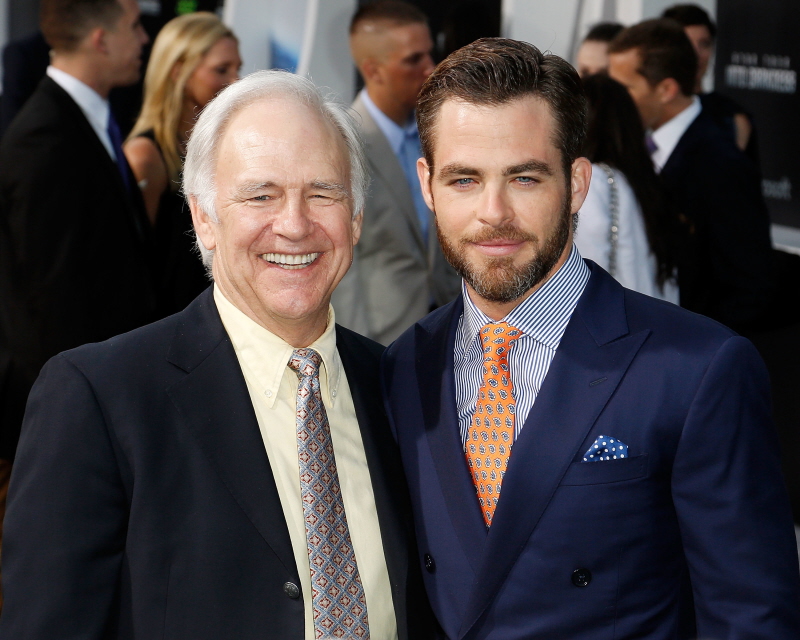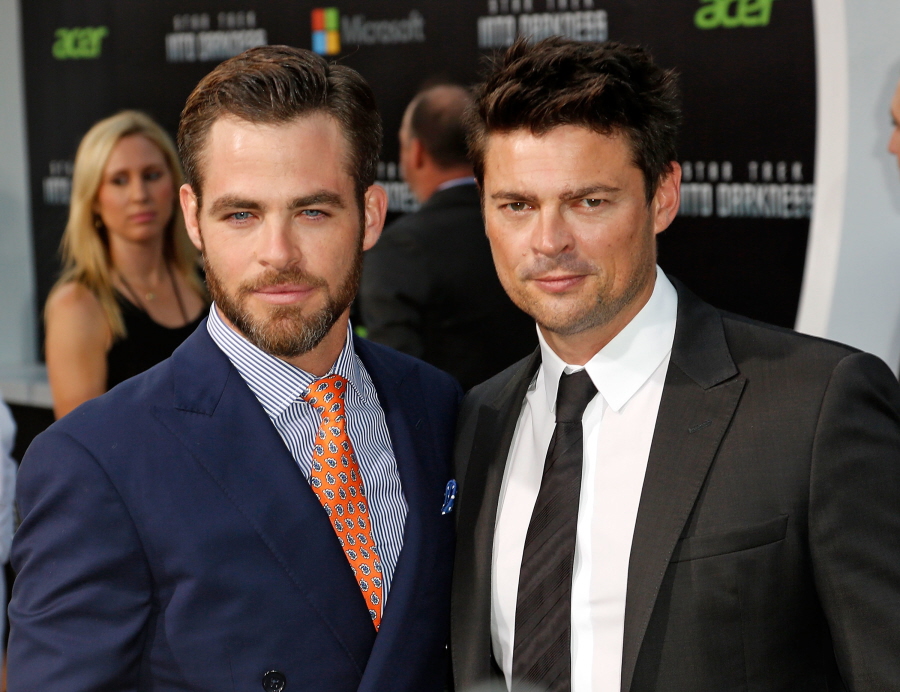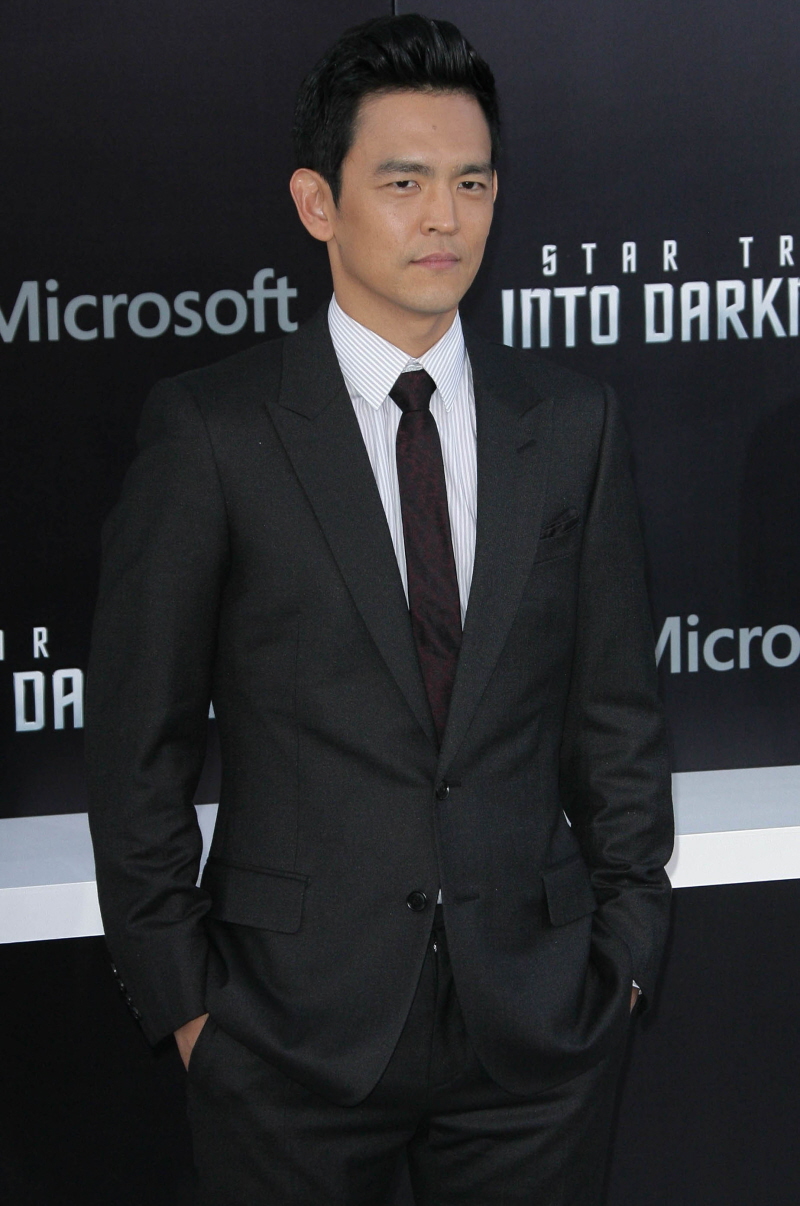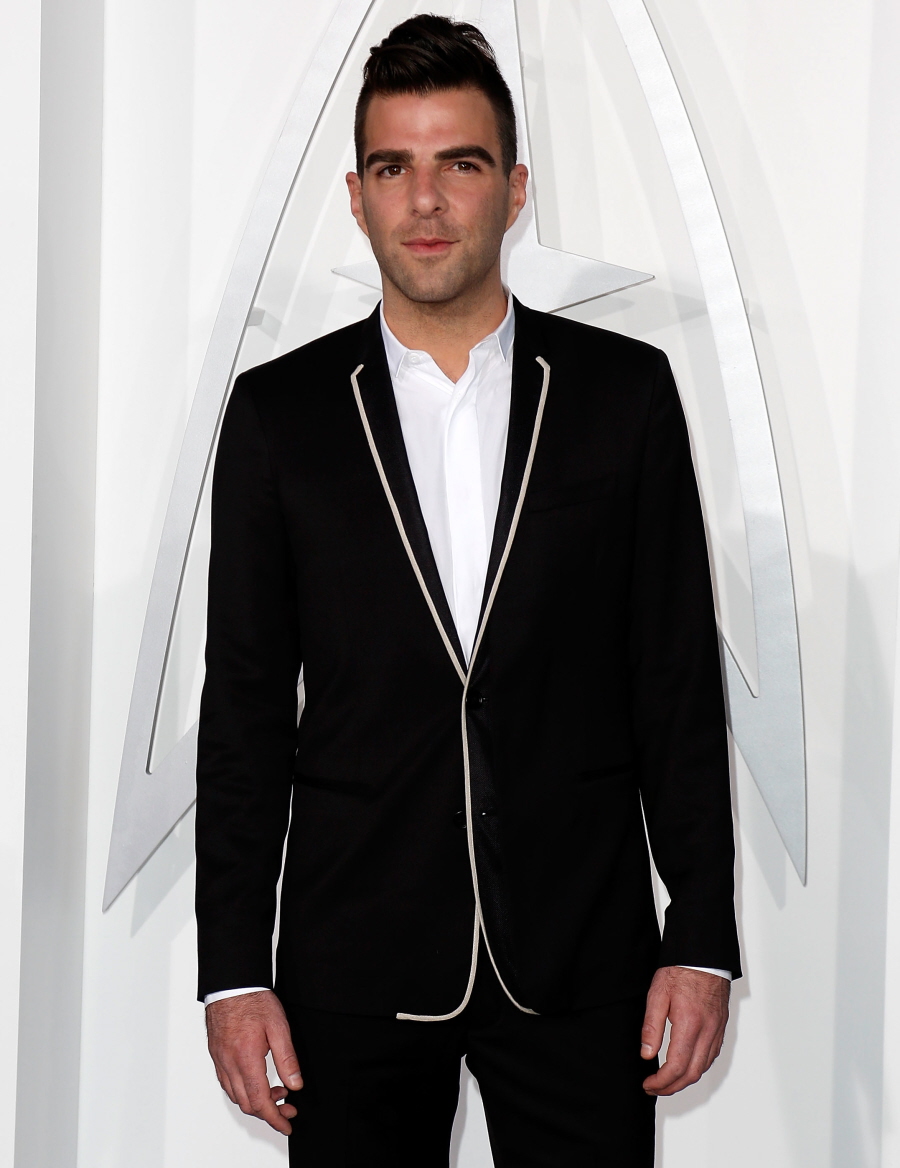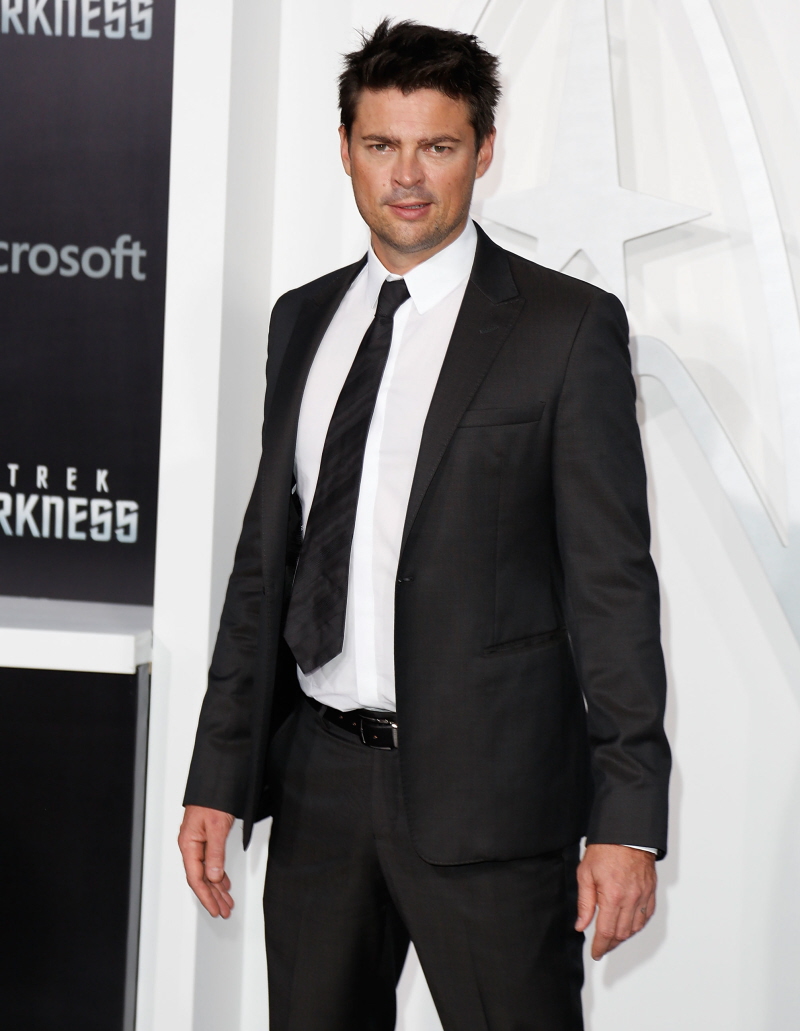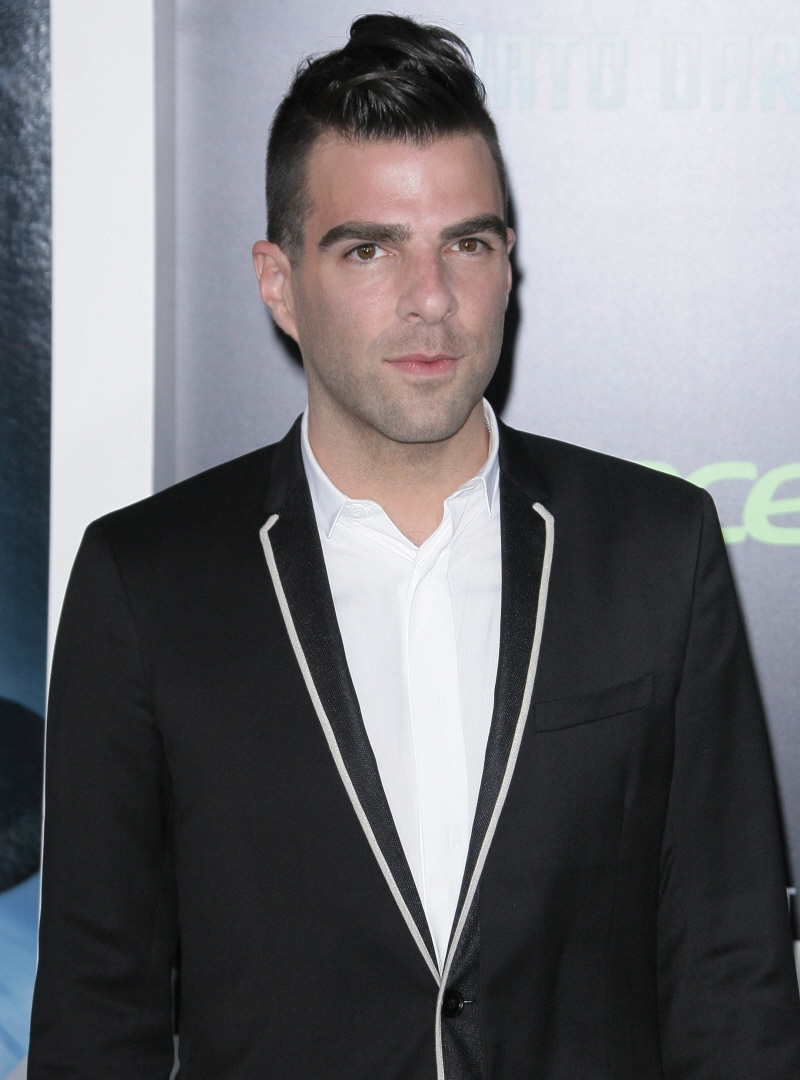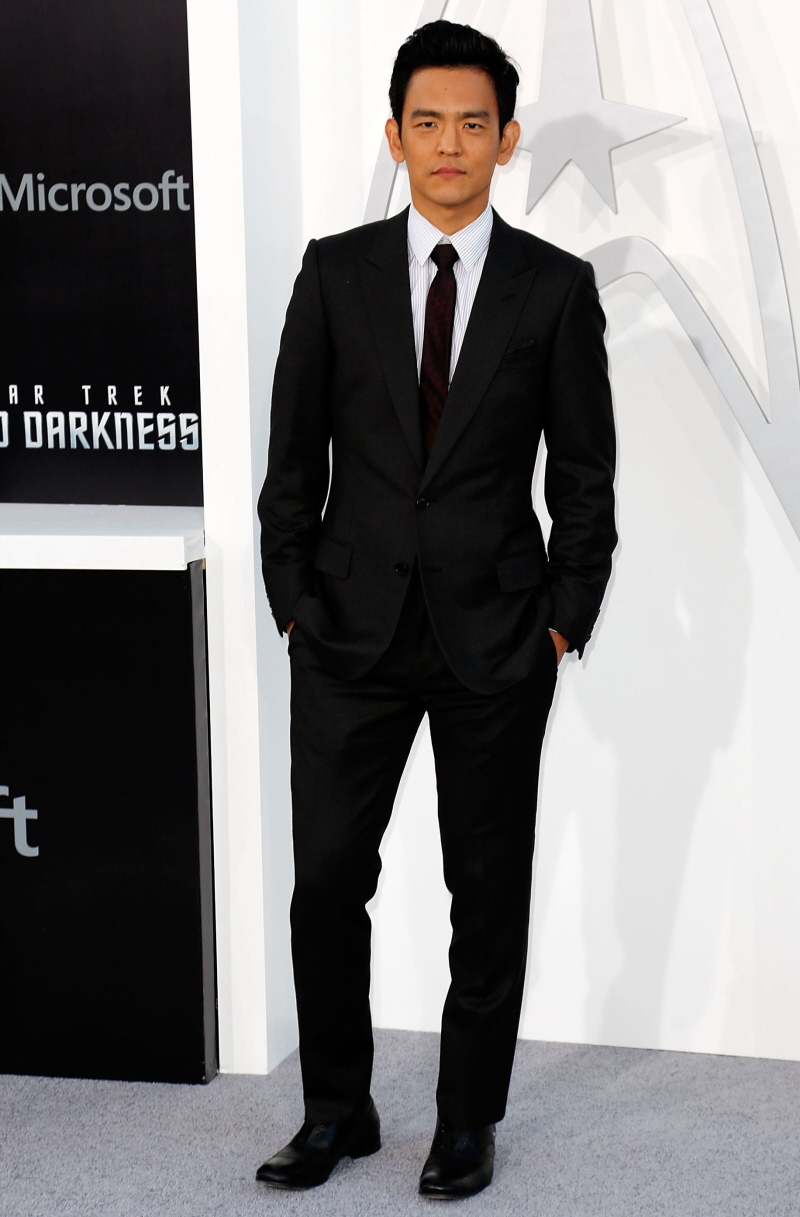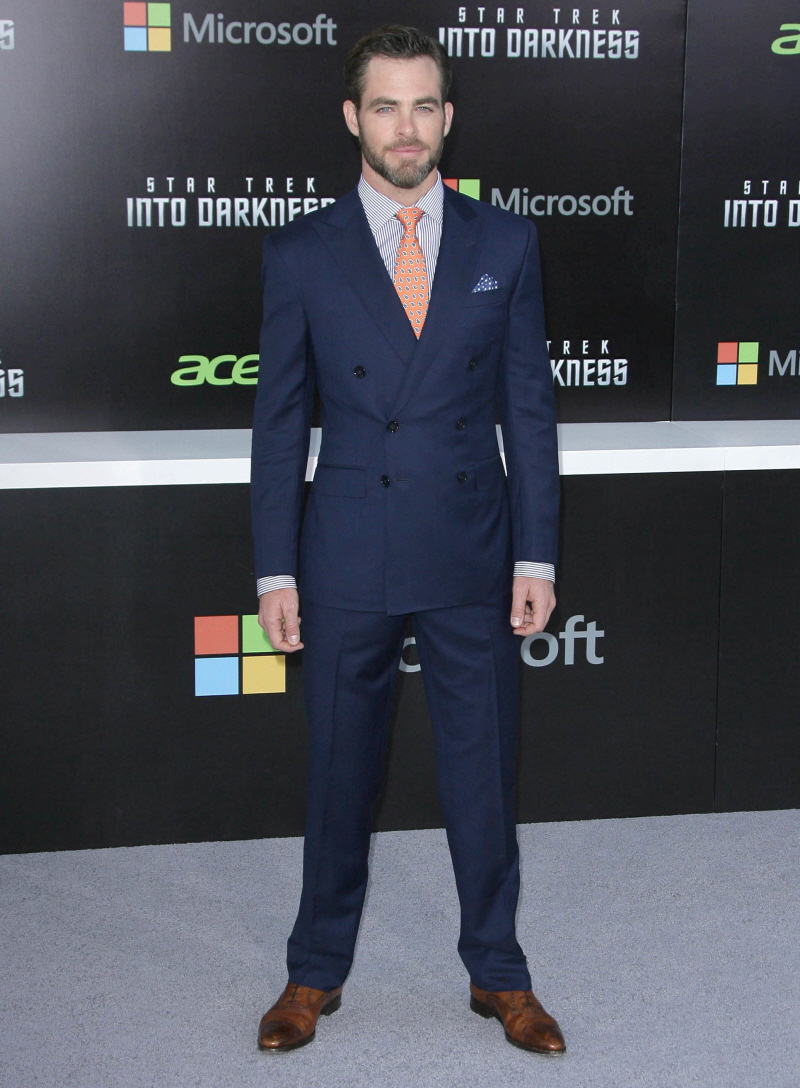 Photos courtesy of WENN.