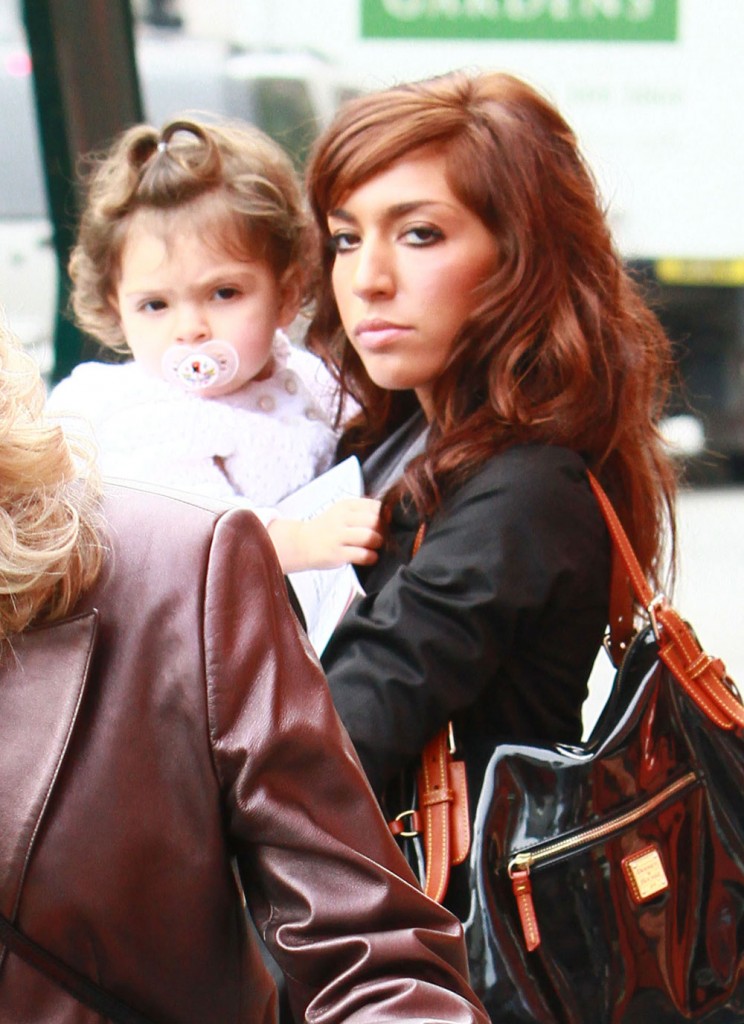 Is former "Teen Mom" turned pr0n star Farrah Abraham just trolling us at this point? I hope so. Farrah's latest statement got us to talk about her finally, which is the hallmark of the art of trolling. Prior to this we ignored Farrah when she had the paps follow her to a drugstore to buy a pregnancy test. Her sex tape co-partner didn't ignore that though, and called it not 'cool' and 'offensive.' Keep in mind that Farrah's sex tape is called Farrah Superstar: Back Door Teen Mom, so the fact that she thought she might be pregnant shows a lack of knowledge of basic human biology. As we saw on Teen Mom, Farrah also lacks basic parenting knowledge and skills and has been accused of child neglect. So is it any wonder that Farrah thinks it's appropriate to show her newly minted sex tape to her daughter once her daughter gets her period? That's her reasoning. Once her daughter gets her period she'll be old enough to see her mom have backdoor sex with a pr0n star. Unbelievable:
Making yet another in an insanely long line of wise decisions, Farrah Abraham already knows when she plans to show her daughter the now-infamous sex tape she made with porn star James Deen. According to Farrah, 13 or 14 years old will be the age when she shows her daughter all of the things that have defined her "career" so far.

In an interview with King Mac Radio, Farrah says she's compiled a "baby box" filled with all kinds of goodies to pass onto her daughter when she's old enough. What's in the box, you ask? All the episodes of "Teen Mom" on DVD, her book, and naturally a copy of the new porn video. Farrah says she plans to share these treasures with her daughter "when she's around 13 or 14, gets on her period, and is like, 'Oh, I kinda' want a boyfriend.'"

Why would she shows these things to her 13-year-old daughter? Farrah's explanation is simple, "I do not hide things," which has been made very obvious in recent months. Still, Abraham says her sex tape is a one-time thing, and that she definitely won't be making anymore.
Don't you have to be 18 to legally see/rent pr0n? You can't expect Farrah to grasp that or to understand how wildly inappropriate this would be. In fact she brought her daughter Sofia with her to the sex tape negotiations. I would say Farrah is making this sh*t up to get people to pay more attention, and I really hope that's the case, but I doubt it. This woman is dumb as a box of rocks and she thinks that once her daughter gets her period she's old enough to see mommy do some very private things on camera for money. Gross.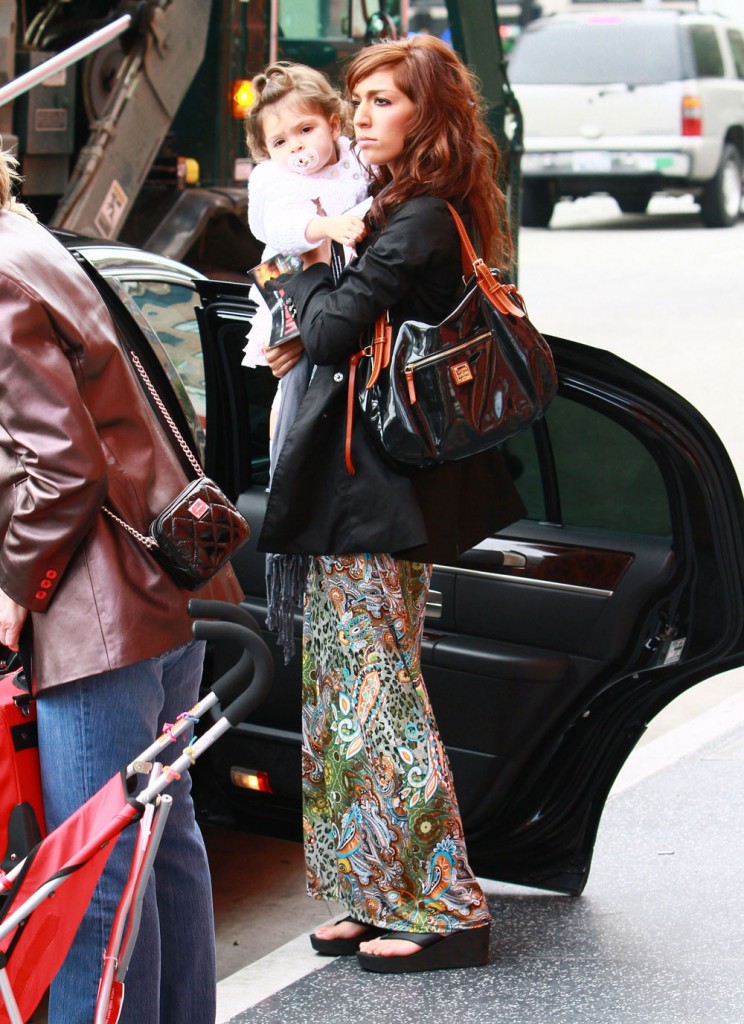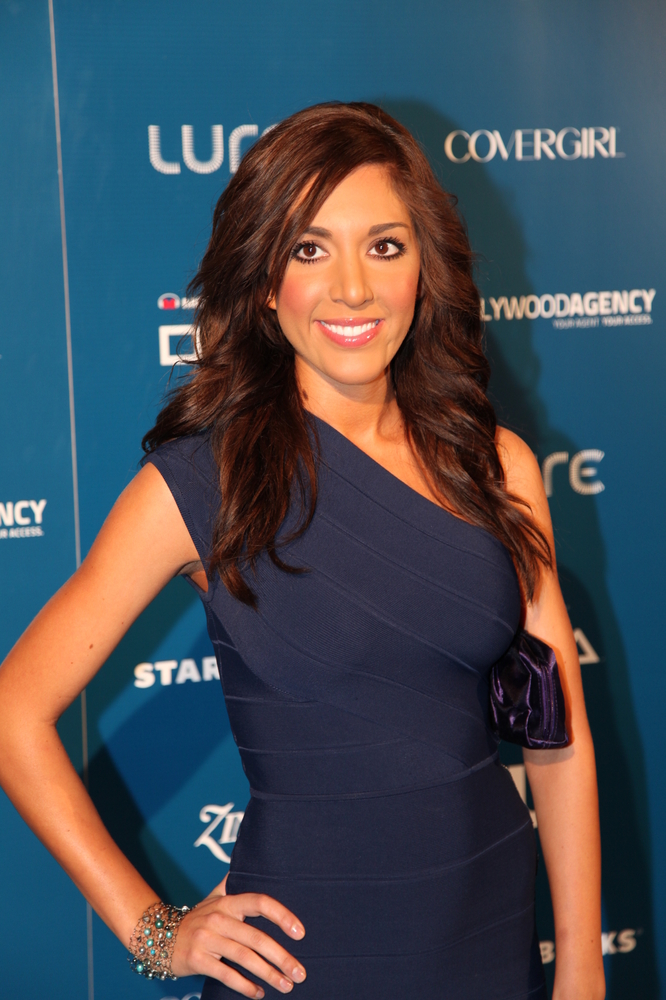 Farrah and her daughter are shown in April, 2011. She's shown alone at an event in November, 2011. Credit: FameFlynet and PRPhotos