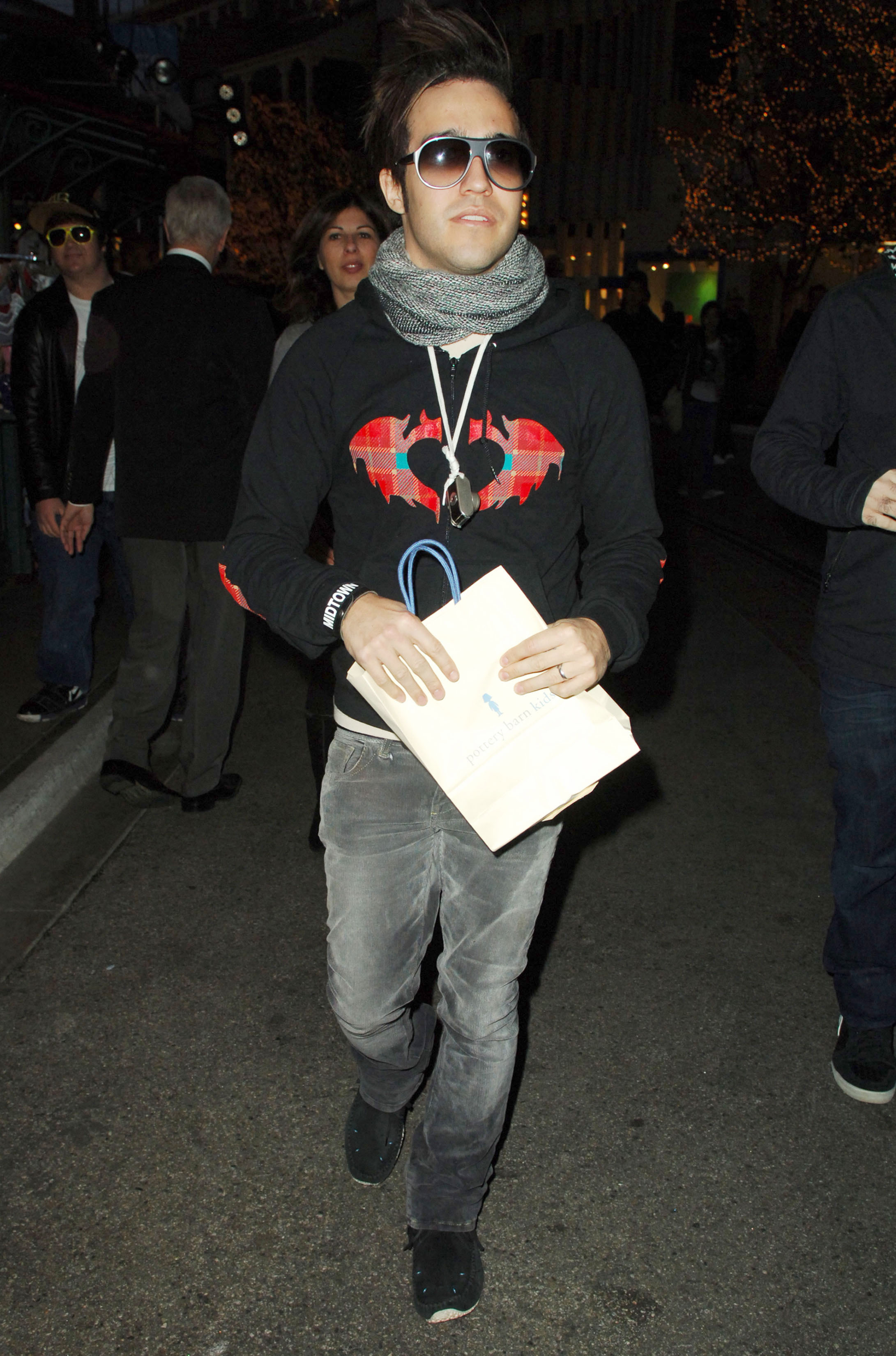 Pete Wentz has always been the kind of guy who's open with reporters and shares the type of things most would want to keep private. He freely offers up honest answers even when they're unflattering. A great example is a recent interview he gave to Blender magazine, in which he said he pops Ambien like Skittles and can take a ton of Xanax without it affecting him.
On a personal level, Pete Wentz is on top of the world as hubby to pop princess Ashlee Simpson and dad to their first child, Bronx Mowgli. Professionally, his band Fall Out Boy continues to rock. But all of that doesn't mean the 29-year-old is all smiles.

Wentz recently turned up to a breakfast interview at the Beverly Hills Hotel for the upcoming issue Blender Magazine (which hits stands nationwide on Jan. 13) half-an-hour late, reportedly looking worse-for-wear with dark circles around his eyes and a jaundiced-like pale complexion.

He told the reporter that he is lucky to get three hours sleep per night and "pops Ambien like Tropical Skittles."… "I can take three Xanax bars and not feel a thing. It's kind of scary," he added.

Wentz was also overheard by another diner discussing his extreme paranoia and his confrontation with an intruder a few nights earlier. We're told the bassist was in his kitchen when he saw a man in the security monitor scaling the fence, prompting him to run outside. Wentz claimed the intruder then hopped in his car and sped off, smashing the Range Rover on the way.

According to a Pete pal, the musician's health is causing a little concern. "He's always been very hard-working and creative but with the band and the baby and everything that's going on he's probably rundown," said the source.
[From Fox News' Pop Tarts]
It's interesting that Fox says he has extreme paranoia and that he "claimed the intruder then hopped in his car and sped off," as though they're doubtful about the accuracy of the story.
Pete's pill popping sounds like it could be a big problem. When you can take a bunch of Ambien and Xanax and it doesn't have much effect on you, then you've probably built up quite a tolerance to them. People seem to think Ambien is no big deal because it's "just" a sleeping pill. But it is a dangerous drug, and it needs stronger warnings. The FDA is trying to get the labels changed to reflect the multiple dangerous side effects of the drug, which include sleep eating, sleep driving, sleep phone calls, and sleep sex. It is NOT a pill to pop like candy. Pete's got a wife and baby, and it sounds like it's time for him to take some of these health issues more seriously.
Here's Pete Wentz shopping at The Grove before Christmas in Los Angeles on December 23rd. Images thanks to Fame.