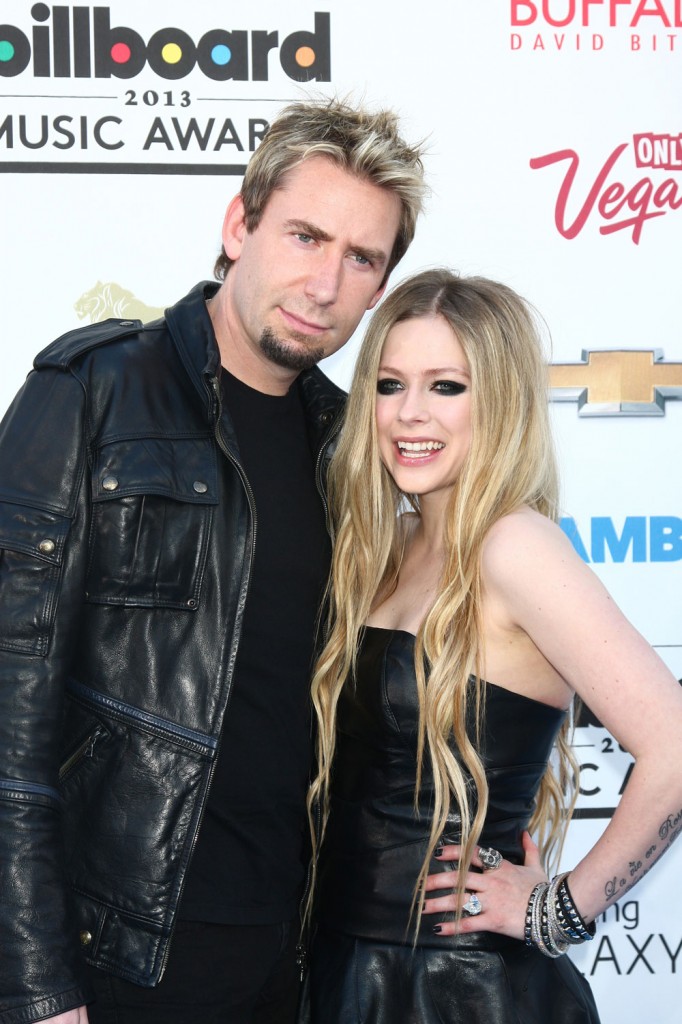 Here we have some of the lesser fashion from last night's Billboard Awards. We'll have more coming up for you shortly. Taylor Swift was the big winner and took home eight awards! She won for Artist of the Year, Album of the Year, and Female Artist of the Year among others. In this post we're talking about some of the lesser celebrities and musicians, and who better to start with than engaged Canadian couple Avril Lavigne and Chad Kroeger? Neither of these two was nominated for anything, although Avril was a presenter. She wore her best black leather strapless mini-dress paired with ridiculous black gladiator shoes and a few extra applications of liquid eyeliner. She accessorized with stacks of rhinestone (I'm guessing) bracelets and a giant cocktail ring to balance out her huge pear-shaped engagement ring. These two look perfect for each other, don't they?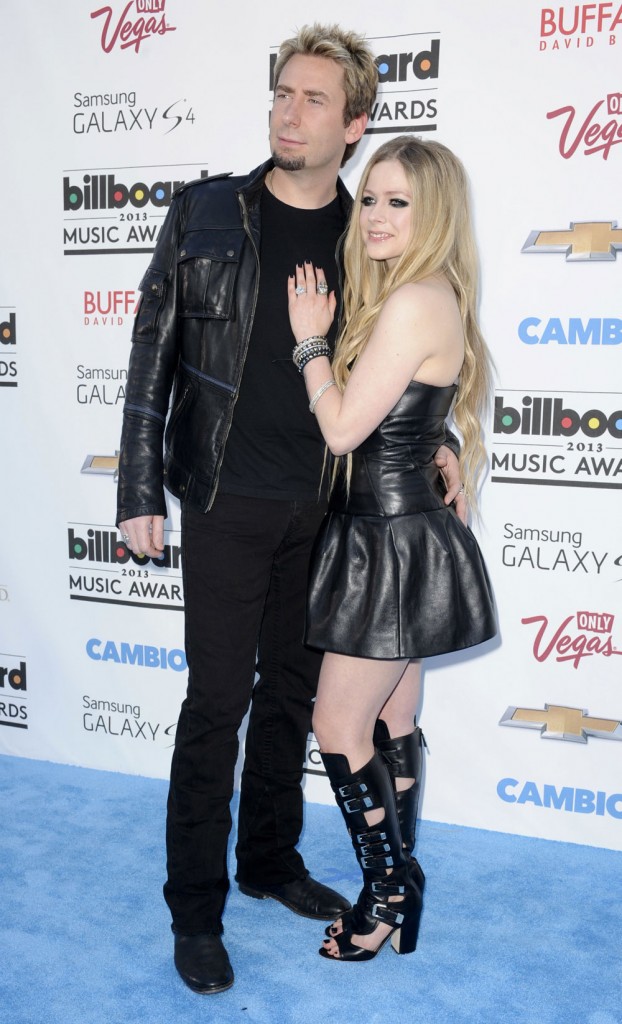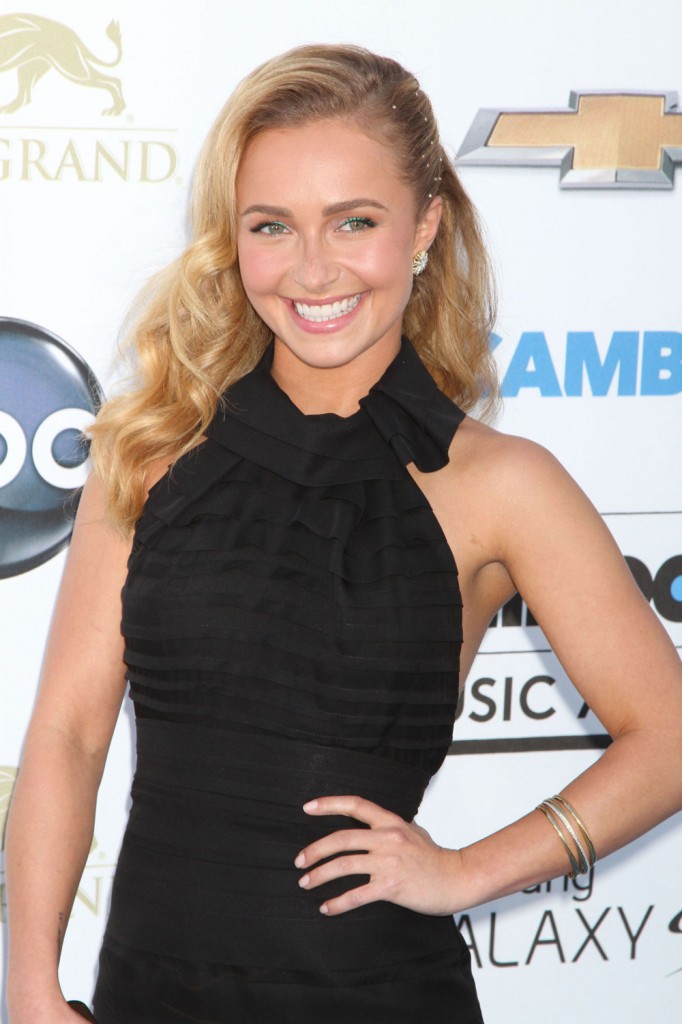 Also in black we have Hayden Panettiere, who was unfortunately not accompanied by her hulk of a man, boxing legend Wladimir Klitschko. We've heard for weeks that Hayden and Wladimir are engaged and yet she hasn't been wearing a ring. They were just spotted together last week, so I'm not suggesting there's trouble, just that I bet Wladimir isn't as gung-ho about getting married as sources would like us to believe.
Hayden is in Halston Heritage. That's a gorgeous dress that flatters her but it's a little conservative for this event. I love her styling! Check out the little gems in her hair and her very understated blush-colored makeup accented with green eyeshadow. She's so pretty.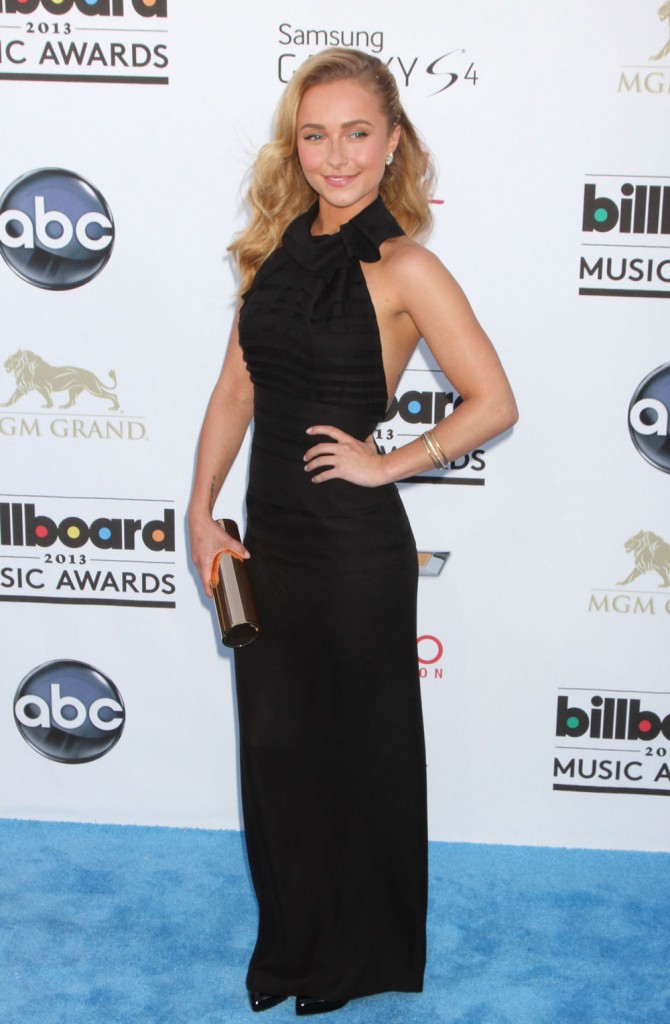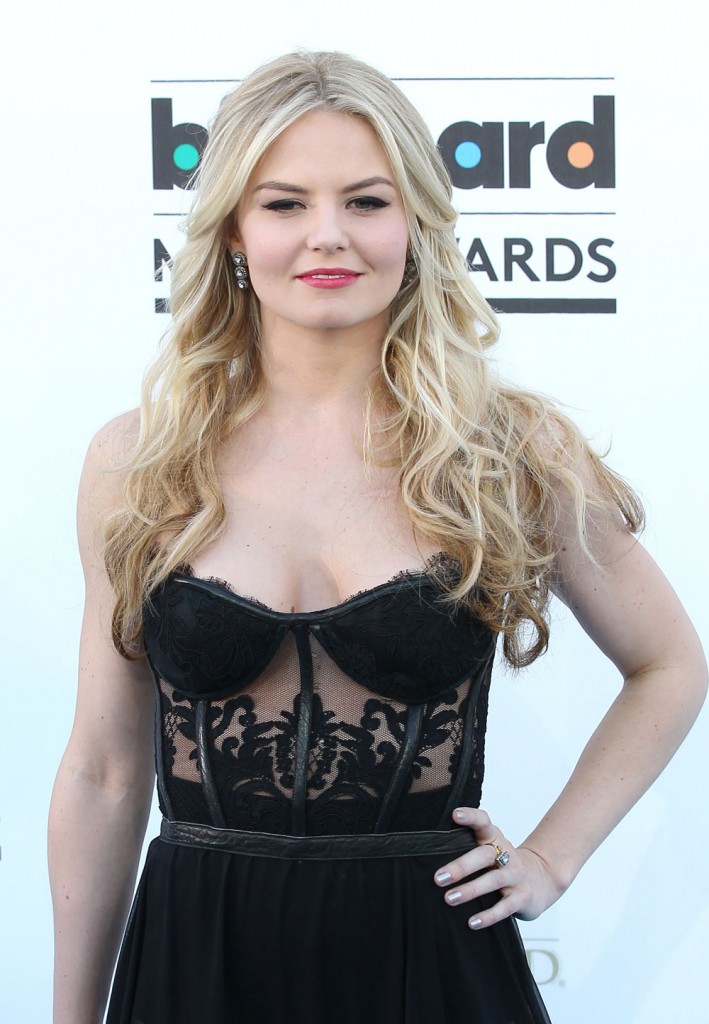 Jennifer Morrison is also in black, in one of the unfortunate trends of the night – see through gowns. She's in a designer I've never heard of before, Kristian Aadnevik, and this dress is just awful. It looks like something out of the Fredericks catalog. It's little more than lingerie with a mesh skirt overlay. Morrison rarely gets it right and needs a new stylist. Something nice – her hair and makeup are well done.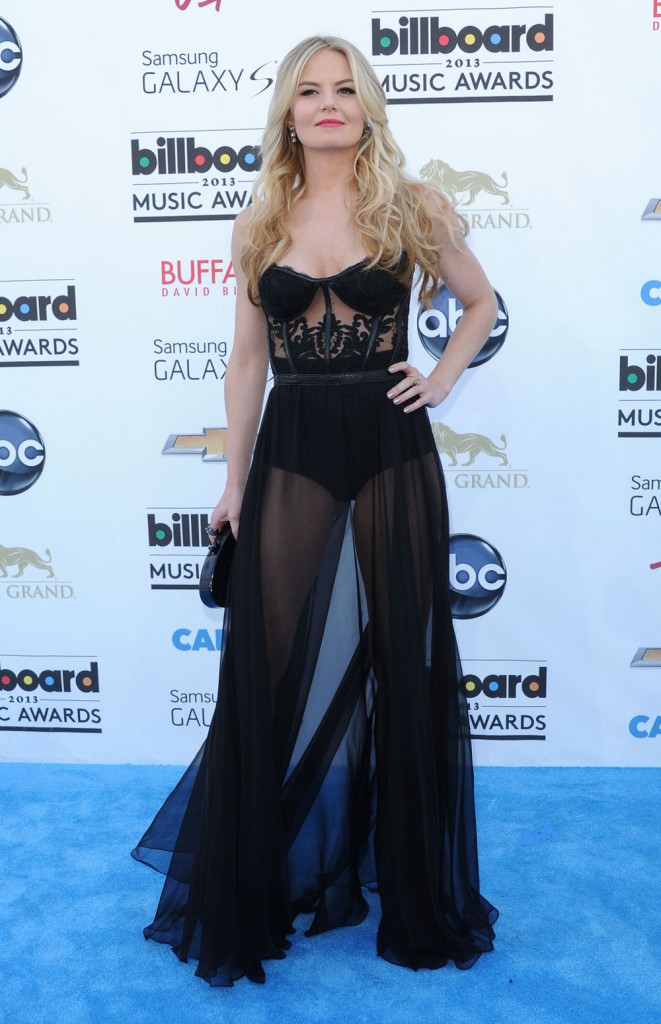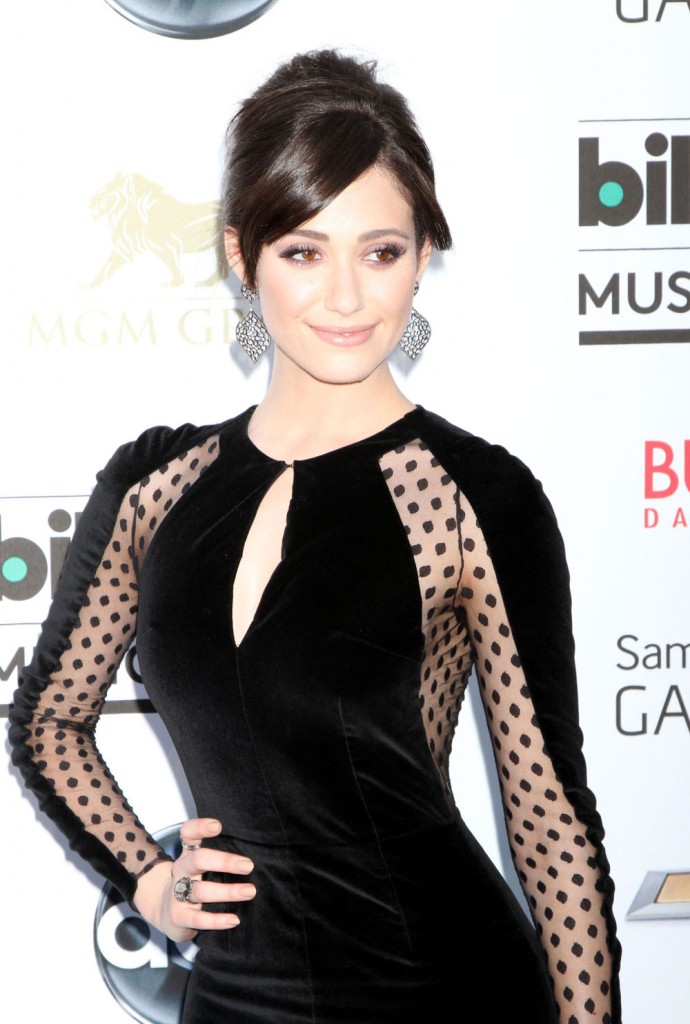 Here's another see through dress, although this certainly isn't the last of them – Emmy Rossum in polkadot Zuhair Murad. This long fishtail gown is too fancy and fussy, and it looks bizarre with the mesh paneling. Plus her matronly updo is dragging this look down. She looks hot despite all that though, and I really like her makeup.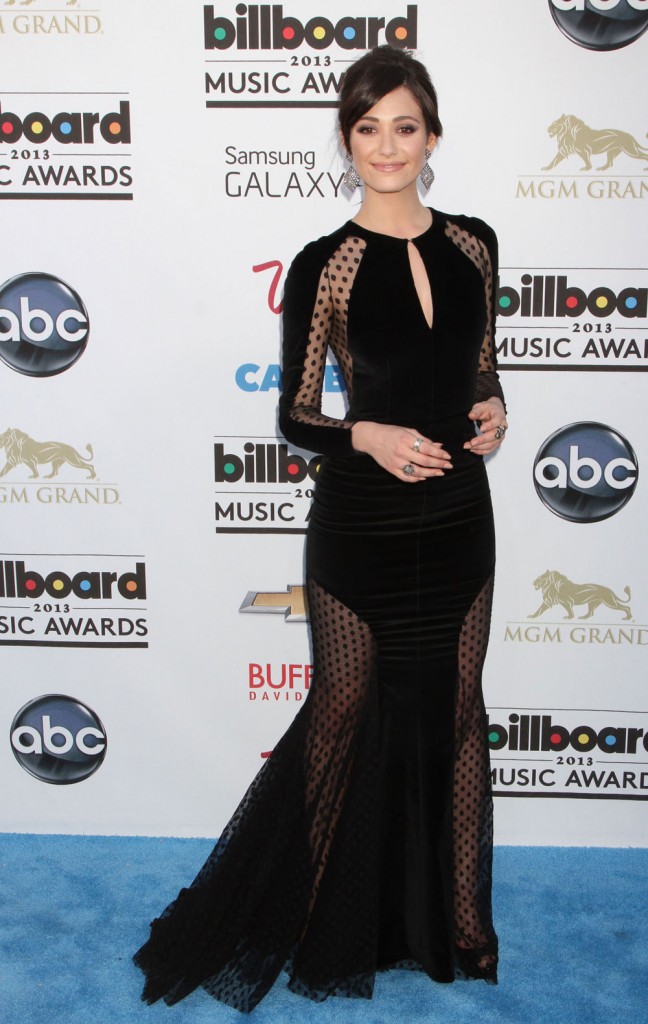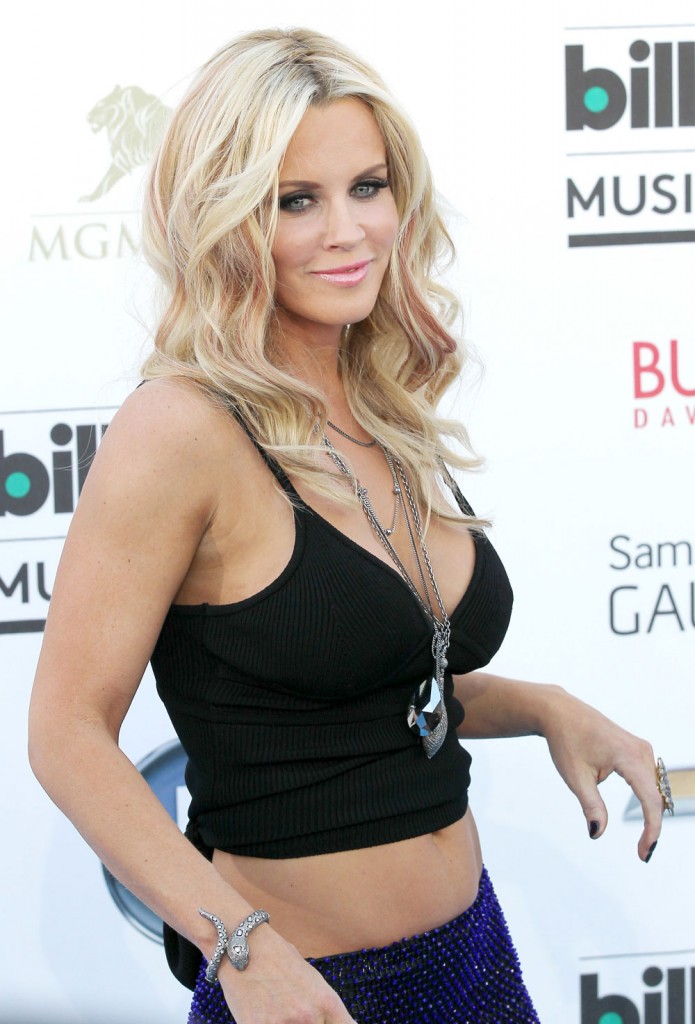 Jenny McCarthy wore her best black cotton tank top with a blue cut-out glitter skirt paired with platform ankle boots. Trash to the E. This is actually a whole "look" by Tom Ford. Maybe he's letting his interns design now that he has a baby at home.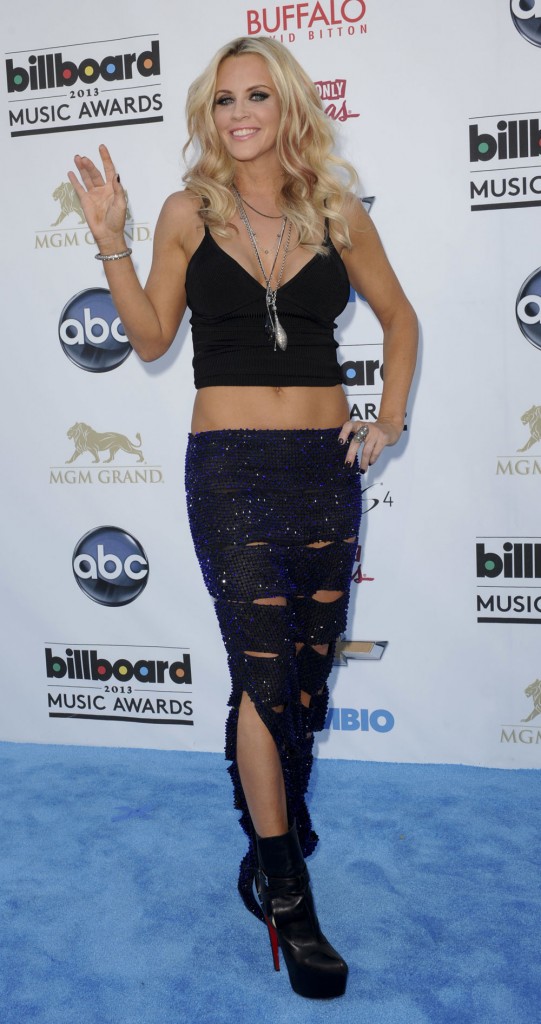 Finally Chloe Moretz, 16, was cute in a Fendi minidress. This dress reminds me of some of Emma Watson's looks and I really like the bold mix of patterns. It would have worked better with some neutral shoes, those clunky checkerboard shoes are overkill.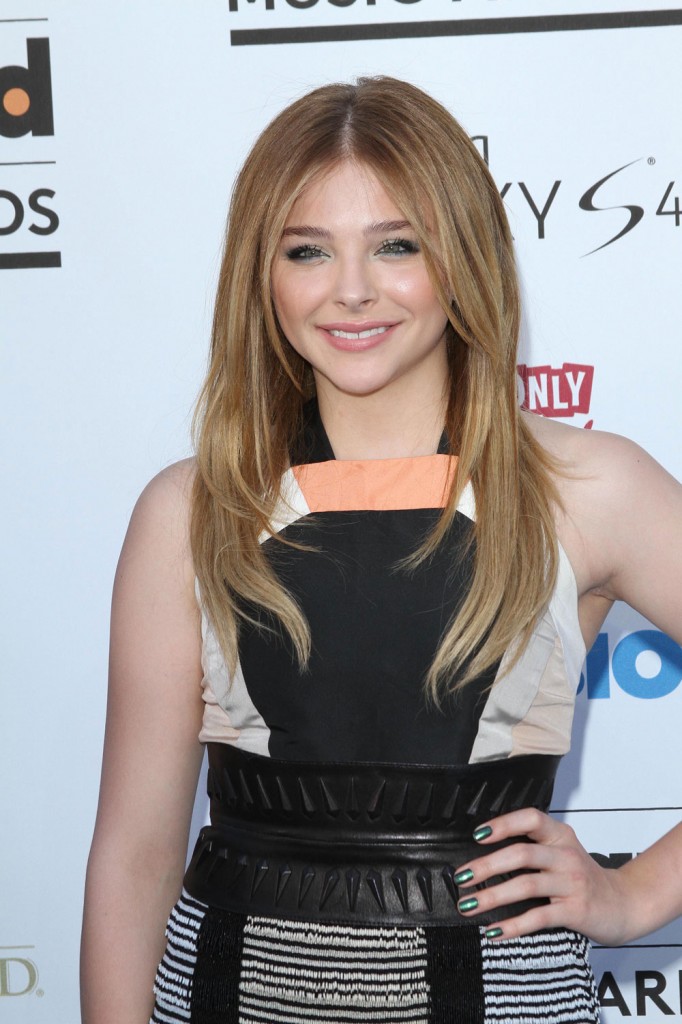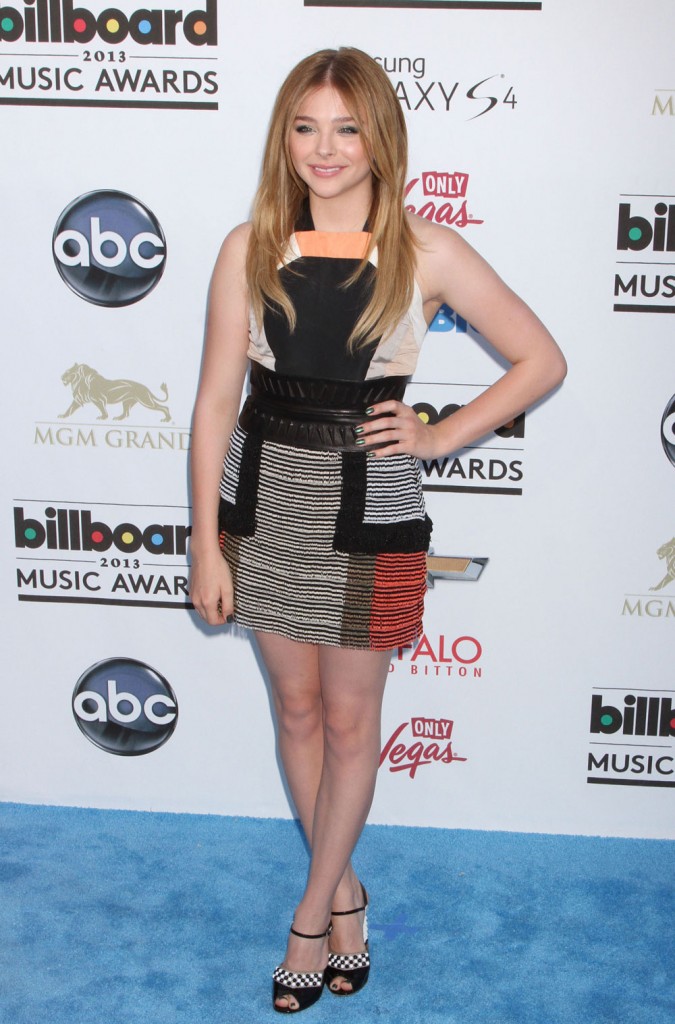 photo credit: WENN.com and FameFlynet