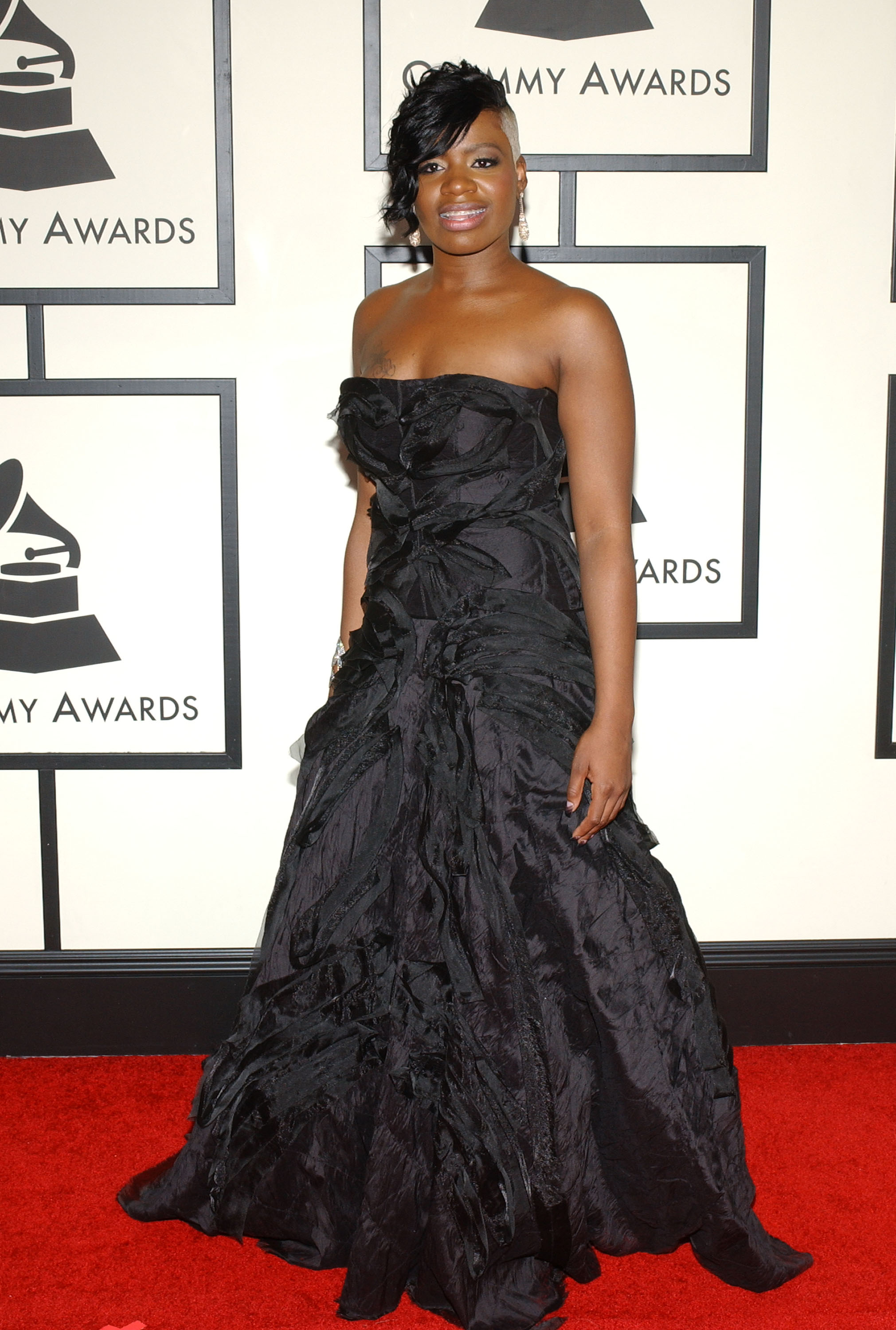 Apparently "American Idol" winner Fantasia Barrino has quite the long history of not paying her bills. Last month we told you that Fantasia's $1.3 million home was in foreclosure and would be auctioned off if she didn't do anything. Though she's had an entire month, Fantasia has failed to respond to any of the sheriff's office's dozen attempts to get in touch with her. The sheriff's rep claims that they try to help people and give them the opportunity to pay before auctioning off someone's home. Yet Fantasia doesn't seem to be interested. And this isn't the first time she's failed to pay up on significant debts.
Fantasia Barrino – who faces the loss of her $1.3 million home here in a debtor's auction set for noon Monday – is apparently ignoring the looming legal threat, officials told The Post yesterday. The inspirational "American Idol" winner owes a Florida credit company $65,000 – money she borrowed in 2006 to pay back taxes she owed the IRS.

Mecklenburg County sheriff's deputies, who are responsible for enforcing civil court orders, have tried at least a dozen times to reach Barrino at the home and by phone, said Sgt. J.W. England, a supervisor of civil judgments. A deputy spoke a couple of times to Barrino's mother, but never reached the star, who appears to be ignoring attempts to save her house, officials said. "We try very hard and give the defendant every opportunity to pay," England said yesterday.

Over the course of about a year, Barrino has never responded to court documents, and no lawyer ever appeared in court to represent her, said Larry Goldman, a Charlotte attorney representing the credit company, Broward Energy Management. Barrino, 24, has made no payments and filed no documents since The Post reported a court-ordered lien on the property in Charlotte's upscale Piper Glen neighborhood last month. "My client has continuously asked me why they won't just pay it," Goldman said. "I just don't have an answer."
[From the New York Post]
My goodness. It sounds like Fantasia has some money management problems. And like she's living a lifestyle that's more expensive than what she can afford. The Post goes into a few of her larger recent debt issues.
In 2005, Barrino nearly lost another home she owns in Charlotte as well as her red $240,000 Mercedes Benz. She apparently ignored a lien on that home, valued at $740,000, brought by the neighborhood association after she failed to pay fees and other costs. The case was eventually dismissed, according to court documents. Last year, Barrino failed to pay a promissory note on $187,809 she borrowed to buy her Mercedes. The dealership that sold her the car sued, but the matter was resolved.
[From the New York Post]
I wasn't aware that semi-famous former "American Idol" winners could afford $240,000 cars. Actually, I guess I'm right: they can't. Fantasia starred in "The Color Purple" on Broadway for a bit but left without an explanation. She was in a Lifetime movie and has put out some music. But she hasn't been as wildly successful as other winners – nor has she completely faded into oblivion like some. She's somewhere in the middle, but buying cars like she's Carrie Underwood. Fantasia obviously needs to get her finances in order, and hopefully (miraculously) pull something together by Monday.
Here's Fantasia at the Grammy's in February. Images thanks to Bauer-Griffin.