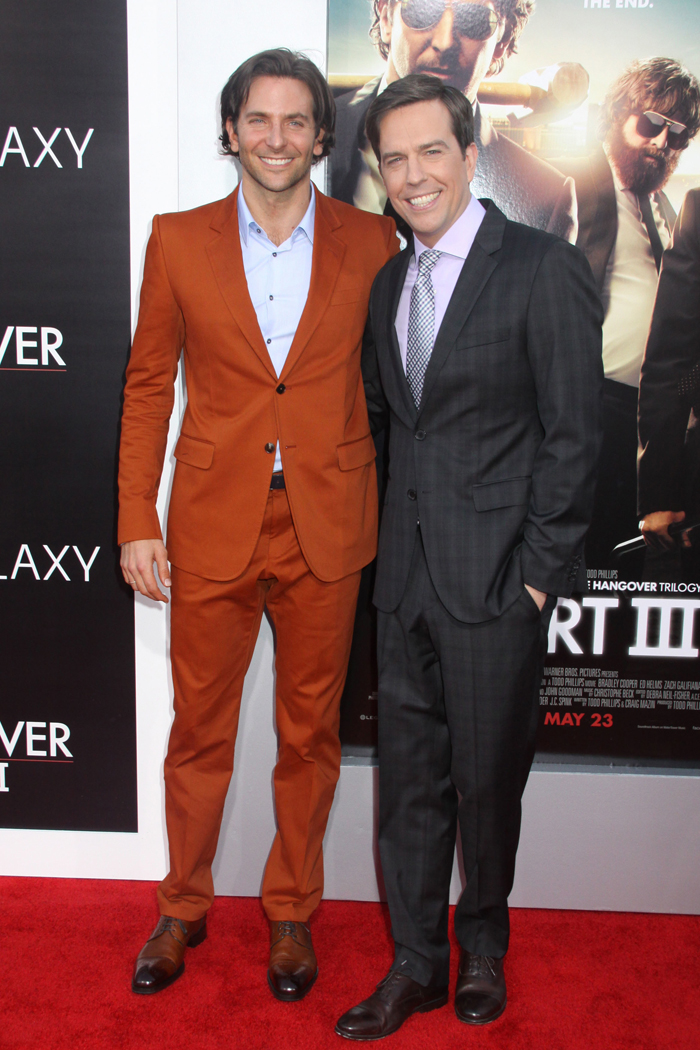 Here's a photo of Bradley Cooper with Ed Helms at the premiere of The Hangover III. Dude on the left looks like he can't shake the 1970s American Hustle vibe (what's with the burnt orange suit and the matchy matchy shoes?), but I'm glad the perm isn't really a perm. While I often delight in poking a bit of fun at my favorite serial killer, it's nice to know that Bradley is still enthused to show up and support his more "lowbrow" movies after achieving the status of Oscar-nominated leading man. He looks happy and healthy here, but the suit is … well, Ed looks great!
Now for an interesting diversion of sorts. This week's issue of Us Weekly printed a tiny paragraph about how BCoop's new 20-year-old galpal, Suki Waterhouse, really put the moves on Bradley because she so badly wanted him: "Suki asked Harvey Weinstein to introduce Bradley because she needed to meet him." So Suki is one of Harvey's girls? That actually makes a lot of sense. Let's get back to burnt sienna and more premiere photos.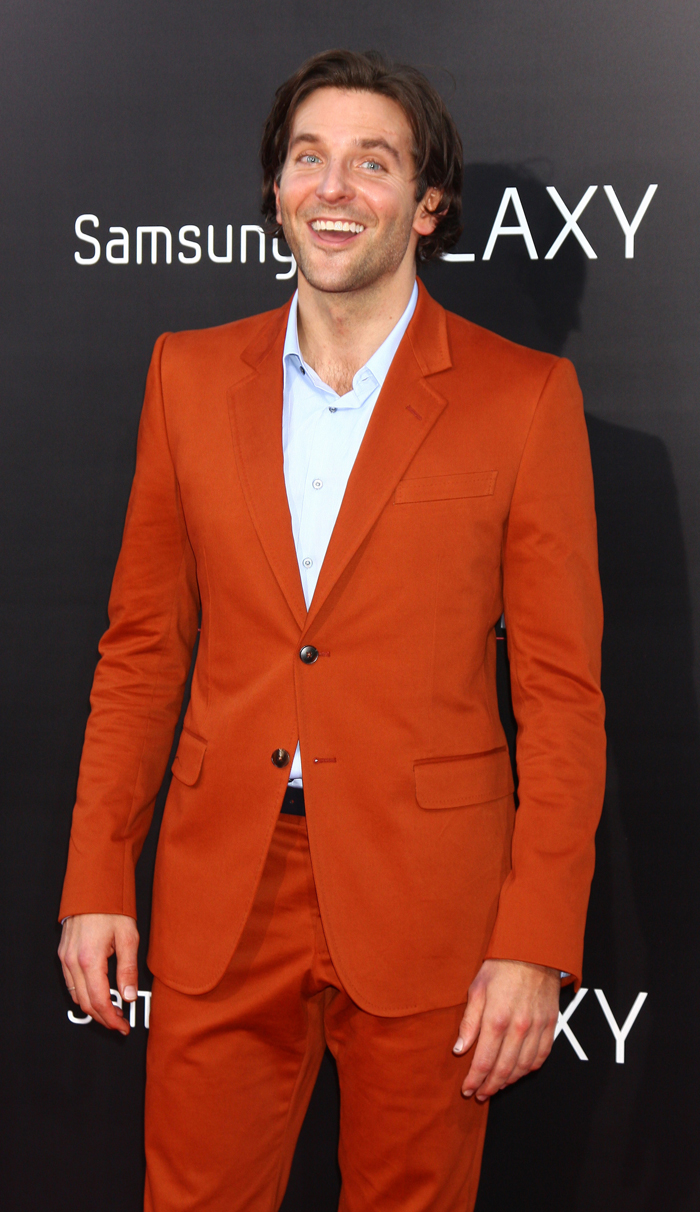 I dig this photo so much and am naming it, "Ladies (& Dudes) Love Bradley Cooper."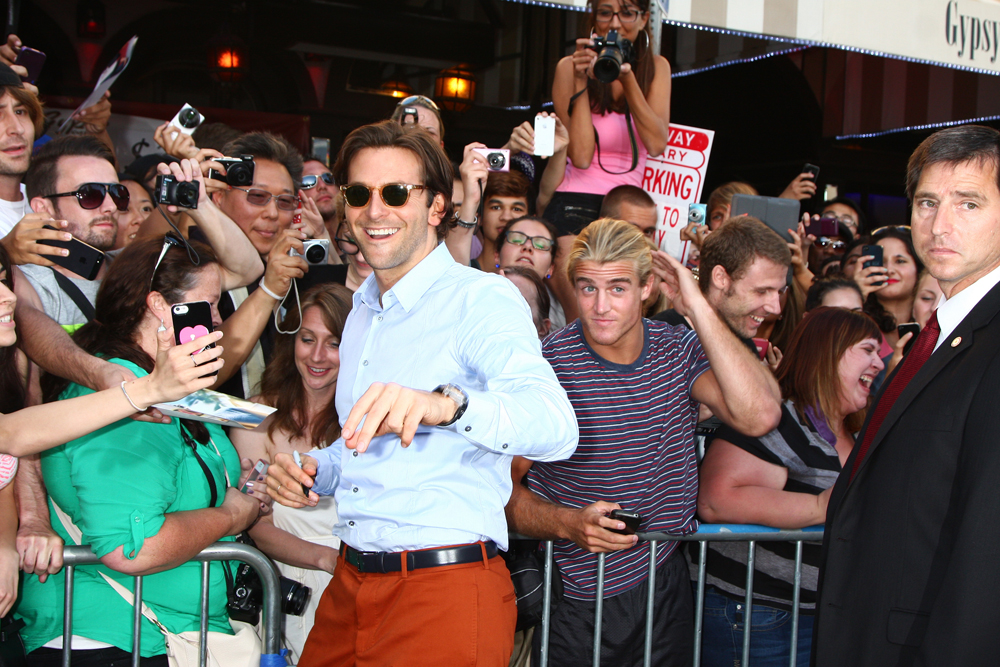 Heather Graham looked surprisingly "meh" at the premiere in this teal Herve L. Leroux gown. She can do better although the statement necklace is a nice touch.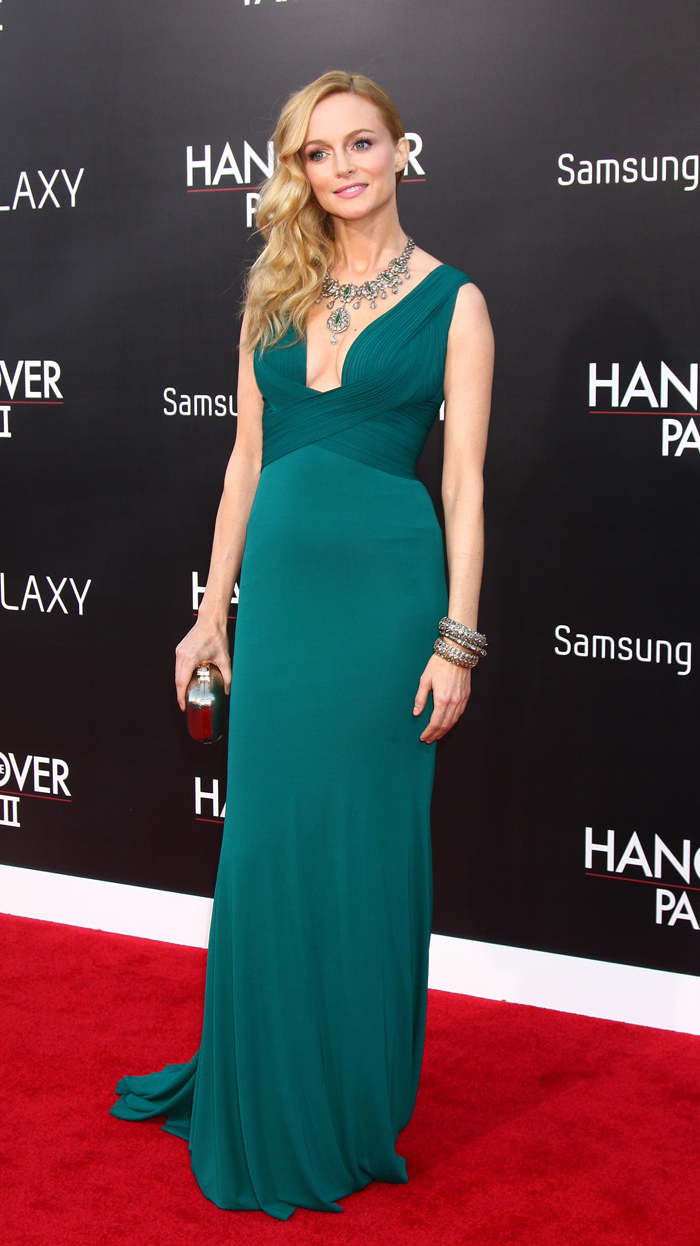 I don't know why the Hanson brothers were in attendance, but they're my local Tulsan boys, so I'm including them. They probably appear in the movie as comic relief and party with BCoop and his bros. Taylor is still a cutie.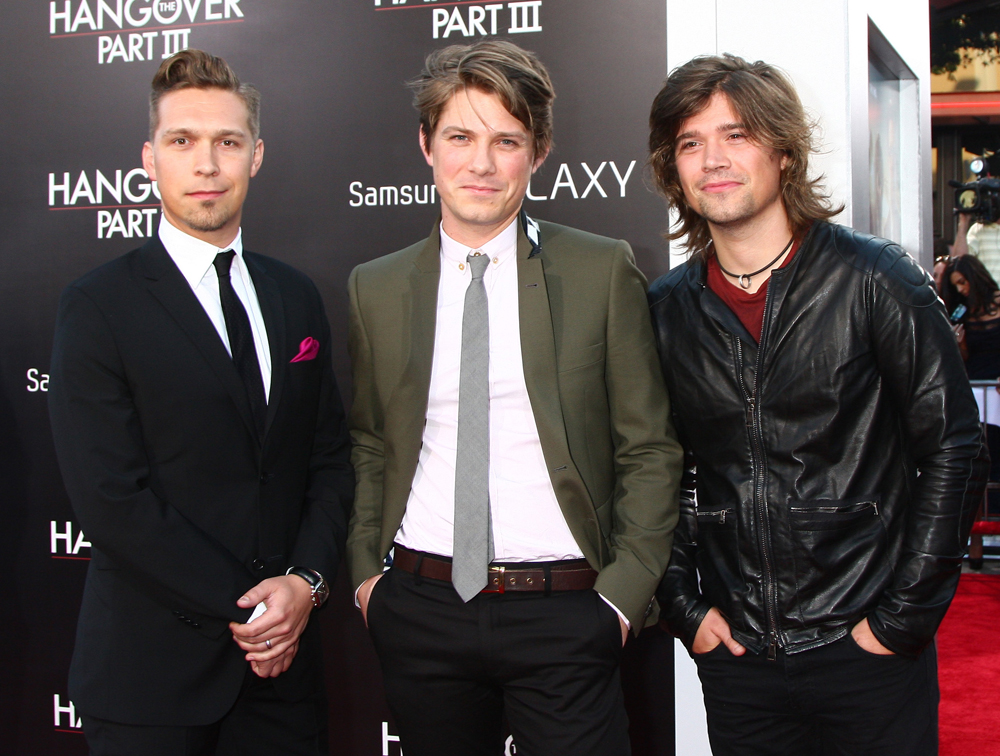 Here are Justin Bartha, Zach Galifianakis, and Ken Jeong. These crazy boys are all back for more. Justin just got engaged to Lia Smith, personal trainer! Good for him.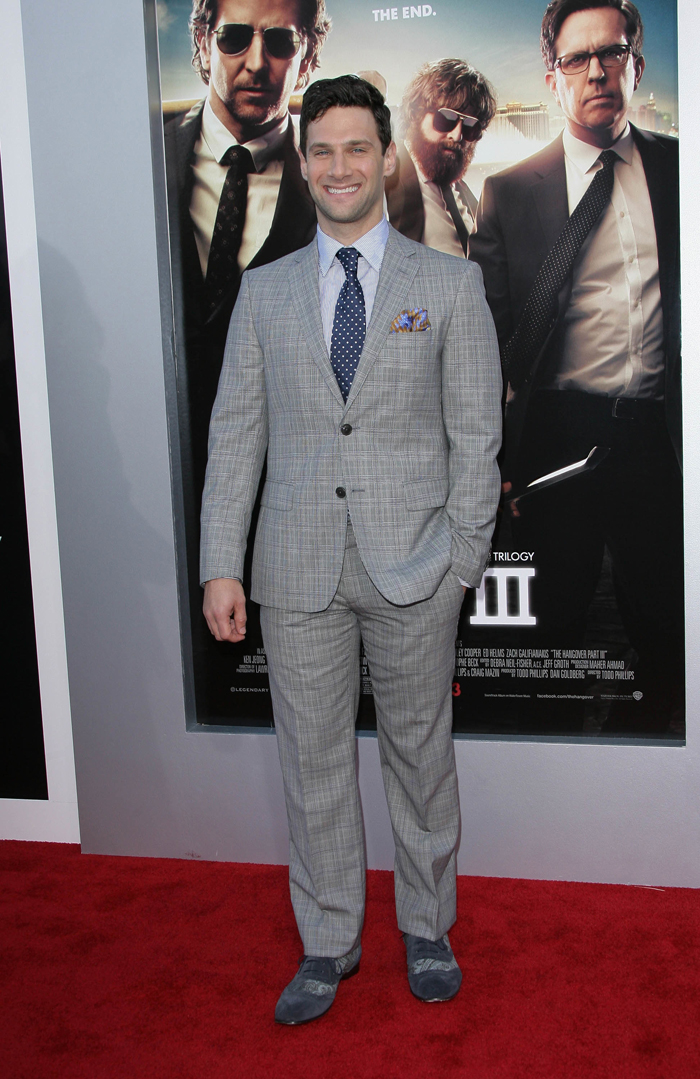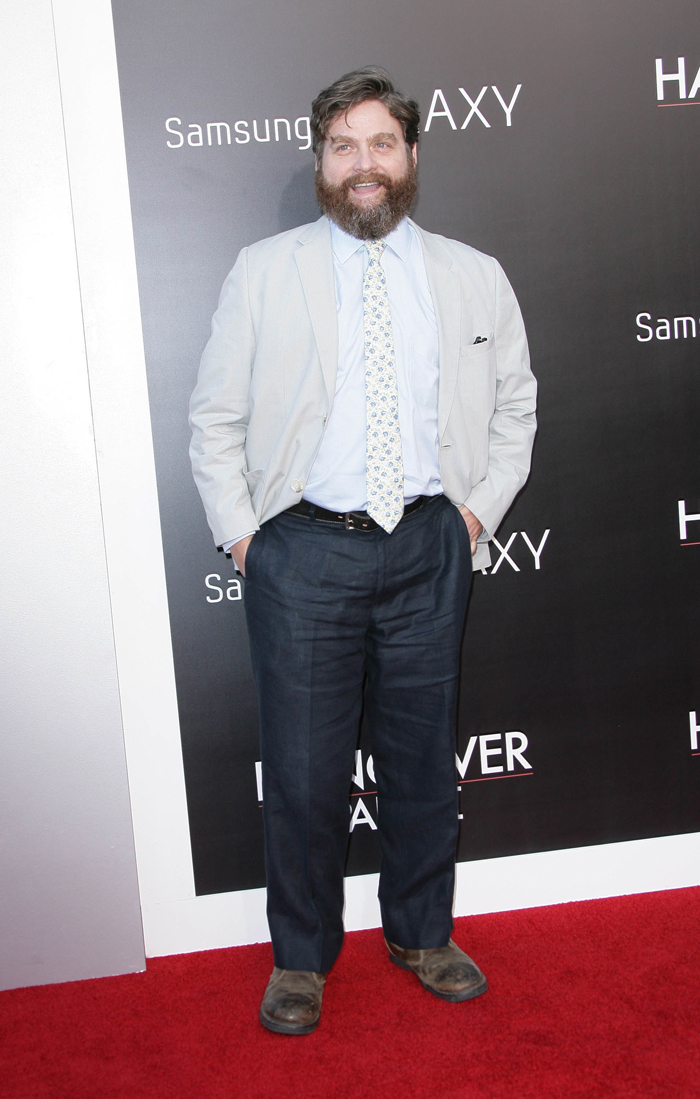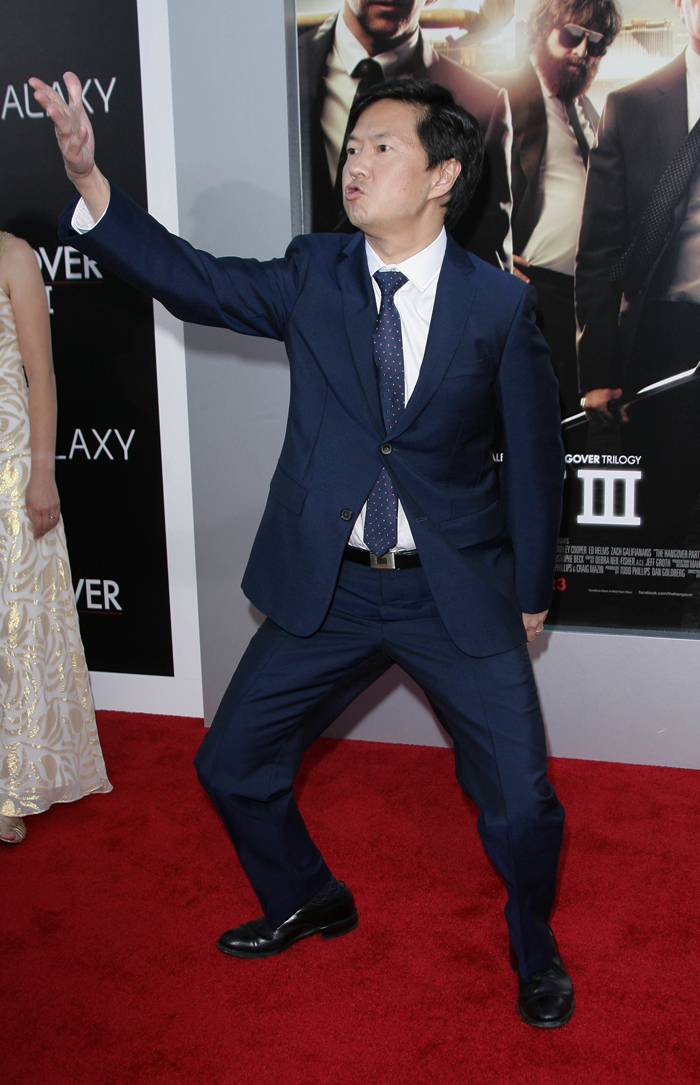 Photos courtesy of WENN