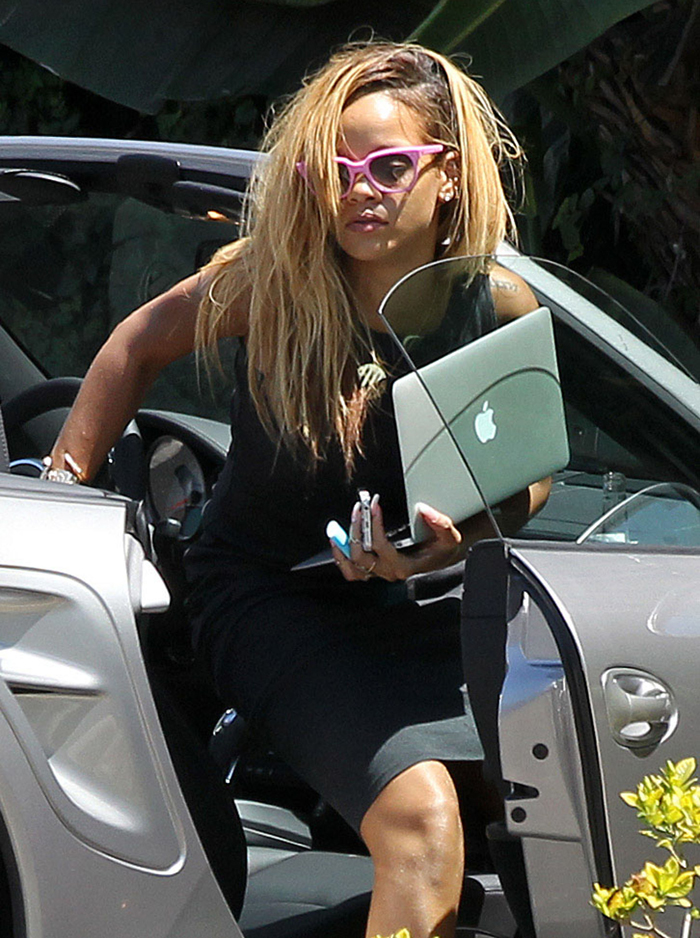 Before I get to the main point of this post, I need to make a diversion that was prompted by these photos of Rihanna carrying her MacBook Pro while en route to a recording studio yesterday. For reasons that I suspect are quite different than RiRi's, I too have been carrying my Mac everywhere lately after an incident yesterday. I had to call a company to send a guy out for a repair in my bathroom, and due to intuition (this dude gave me a weird feeling, and he was really scoping the place out) and a decade-old episode of Oprah, I checked the bathroom window after he left.
Sure enough, the guy had unlocked and un-childproofed the damn window. As a result, I have been completely freaked out about getting robbed since I've lived through it once before. And now I'm carrying around my laptop, external hard drive, and spare blank checks everywhere — even to the gym — like a total dork. Should I be this paranoid? If I don't have a computer, I don't work, so I'm stressing about it and feel pretty angry, yet I feel really trivial worrying about material goods in the face of a tornado that wiped out the nearby town of Moore less than a day ago. Sigh.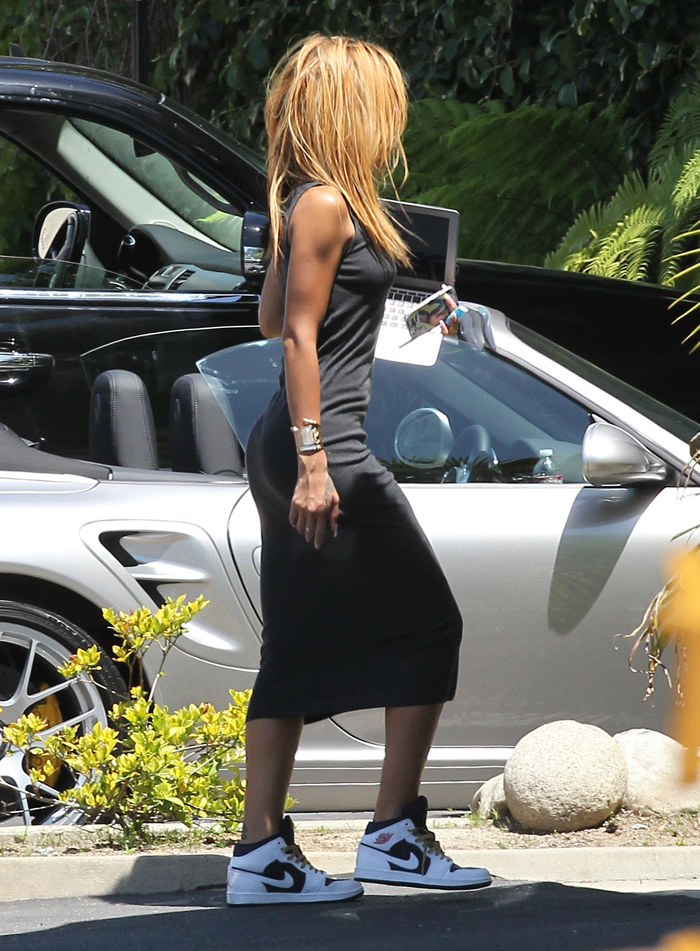 Anyway, Rihanna is up to her usual tricks of posing for the camera (and famewhoring by telling TMZ that she wants to make out with Miley Cyrus), and now these photos have surfaced of RiRi wearing a Marilyn Monroe wig. The pics were posted to Melissa Ford's Instagram page, and she's supposedly friends with Rihanna and features a ton of pics of her, but I had to laugh at Rihanna blue-steeling as Marilyn. Because everyone wants to be Marilyn. One of the first Instagram comments mentions that RiRi was obviously going for Marilyn but ended up with RuPaul. LOL.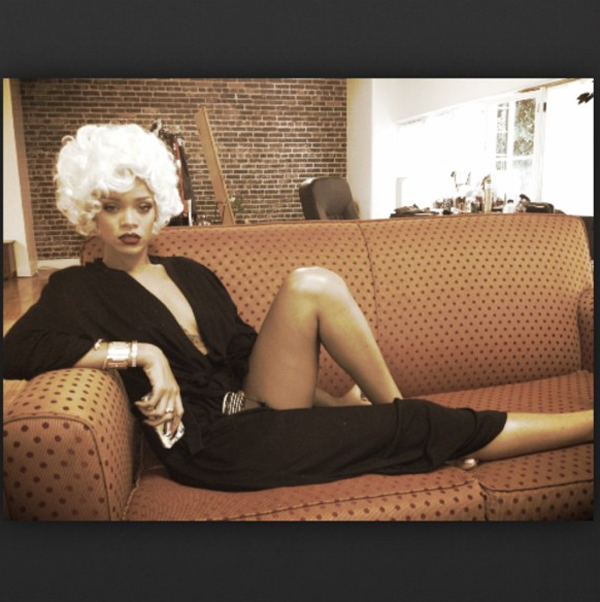 This is my knee-jerk judgment: Rihanna looks ridiculous while paying tribute to Marilyn. But you know, nice booty.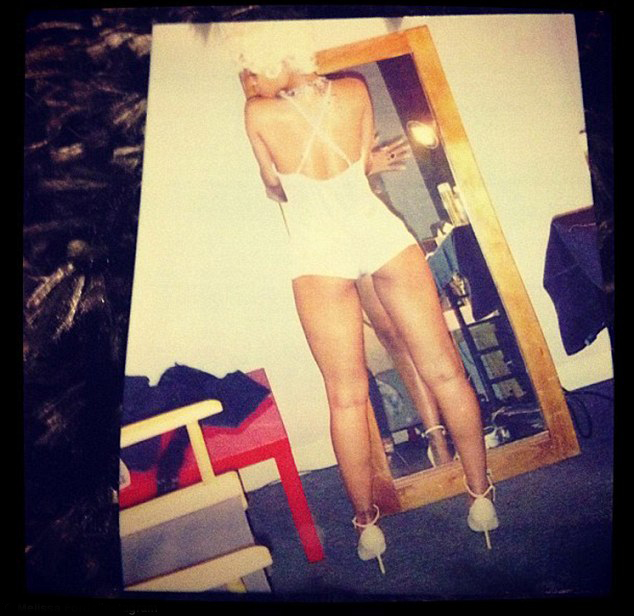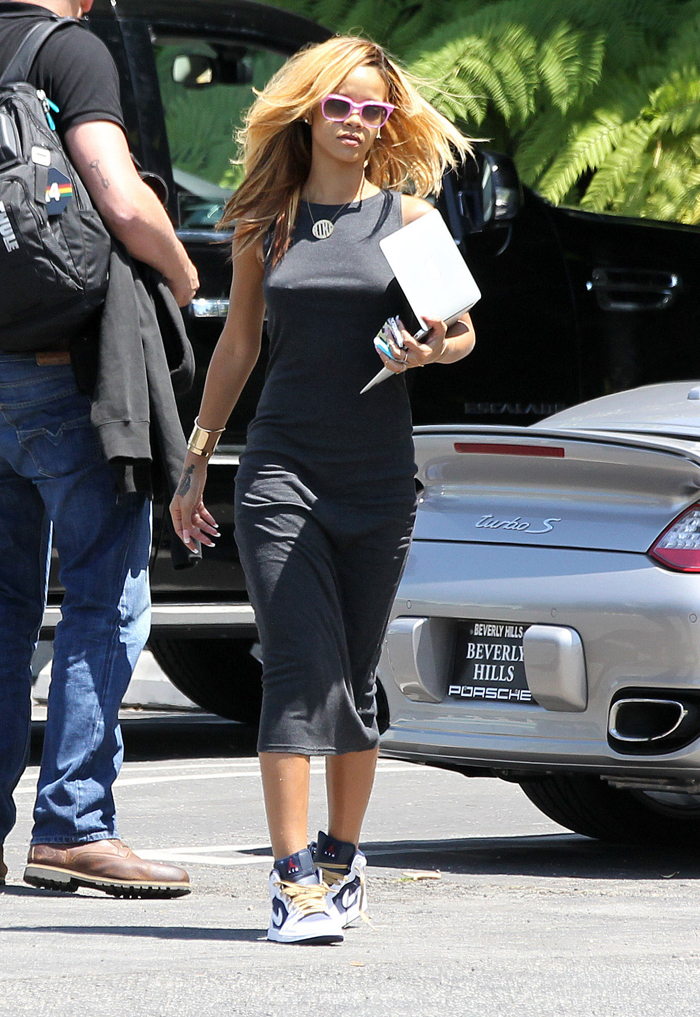 Photos courtesy of Fame/Flynet and Instagram