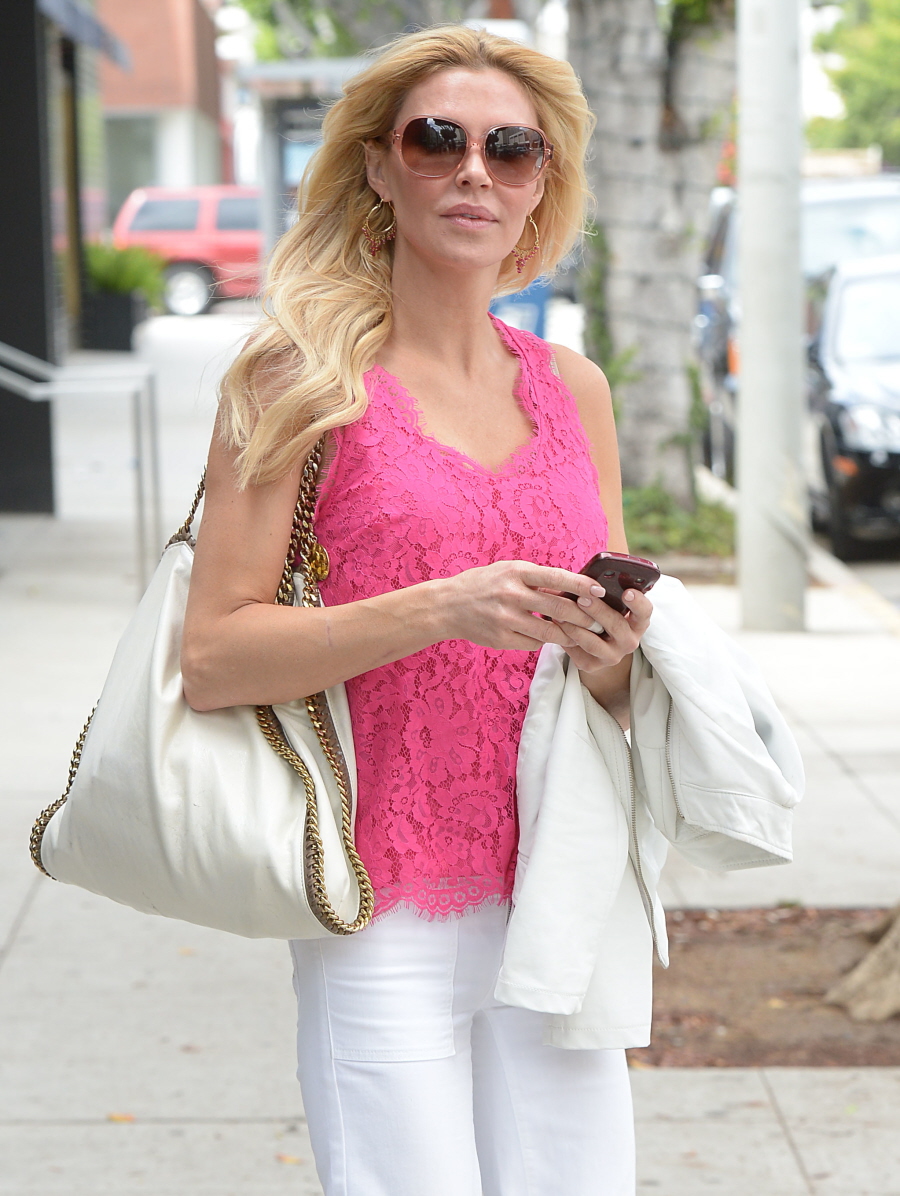 Last week we had so much to cover that I ended up not saying anything about Radar's last story about LeAnn buying Twitter followers. Radar reported in April that LeAnn seemed to buy 50,000 Twitter followers (or robotic followers, Twitter-bots) to up the number of her "followers" ahead of her album release. Radar then said last week that she bought even more – about 100,000 new Twitter-bots so that she now has more than 560,000. The number jumped by more than 100,000 literally overnight.
And what is she doing for those Twitter-bots? Well, she's continuing her path to famewhore every last morsel she can get from being a Bonus Mom. To be fair to LeAnn, I guess Brandi "started" last night's controversy, but I think Brandi was pretty justified – she was trying to get in touch with her sons, who were with Eddie and LeAnn. And Brandi couldn't get them on the phone, so she took to Twitter and tweeted one little bitchy tweet, and then LeAnn basically threw a party because she felt like Brandi was engaging her:
Nothing is routine when it comes to adversaries LeAnn Rimes and Brandi Glanville, and their never-ending feud has erupted in public again, RadarOnline.com is reporting. Showing that the well of bad feelings will never run dry, Brandi and LeAnn sniped at each other again over Brandi's sons on Monday night.

And, to make matters more interesting, it happened right after LeAnn told the world that her stepsons were singing a line from her new album – a verse many believe is about the singer's affair with Brandi's then-husband Eddie Cibrian!

"Ive been trying to get a hold of my kids 4 over an hour no response to my calls, emails or messages. Maybe twitter will work," Brandi tweeted on Monday, approximately 8 pm PT. She addressed the tweet to Eddie.

Unusual? Absolutely. And of course it provoked a response from LeAnn – a public response. As the twitterverse joined in and pointed out that Eddie rarely is on Twitter, LeAnn sent this message for Brandi and the rest of us to see:

"Funny, she just got off the phone w/ them. Sorry, we were doing baths, homework & dinner. All good!"

It didn't end there, of course, with LeAnn also adding: "the phone rang, I picked it up. Never saw this til after. All you gotta do is call."

The singer has previously been urged by people close to her to cut back her involvement with people on Twitter and is suing a school teacher who was a twitter critic. Yet, she still kept the topic alive Monday after Brandi dropped it publicly, with yet another tweet: "no drama when the truth is told. Cool! Done! Nothing to it!"

Some people believe LeAnn's previous tweet about Brandi's sons Mason and Jake singing a line from her new album Spitfire was sure to rile up Brandi.

"They walk around singing "I don't want to give you back." It's the hooks" LeAnn tweeted.

Many pointed out that the song in question certainly could be about LeAnn's affair with Eddie while he was married to Brandi.
Ugh. Does LeAnn not realize that it would have been smarter (in the long run) to simply ignore Brandi's tweet? LeAnn's Twitter-bots don't need to hear this crap (lest the Twitter-bots become self-aware enough to realize that LeAnn has significant issues). I checked LeAnn's Twitter and she deleted all of those tweets that Radar has, but she left up a couple more. Like, "I've had one of the busiest days juggling being put under this morning for dental work, meetings, baseball, dinner, homework LIFE #goodtired". And "love kids!! Asking them if my album is good…long brake before "it's good." Omg I died laughing. Boy do they ever humble you!! Lol". And "Quote of the day from my bonus son 'don't blame me blame the bat' lol". STFU, Bonus Mom.
Also – I would be willing to wager money on Eddie and LeAnn screening their calls and not picking up when they saw Brandi's phone number. Which is probably how all of this started.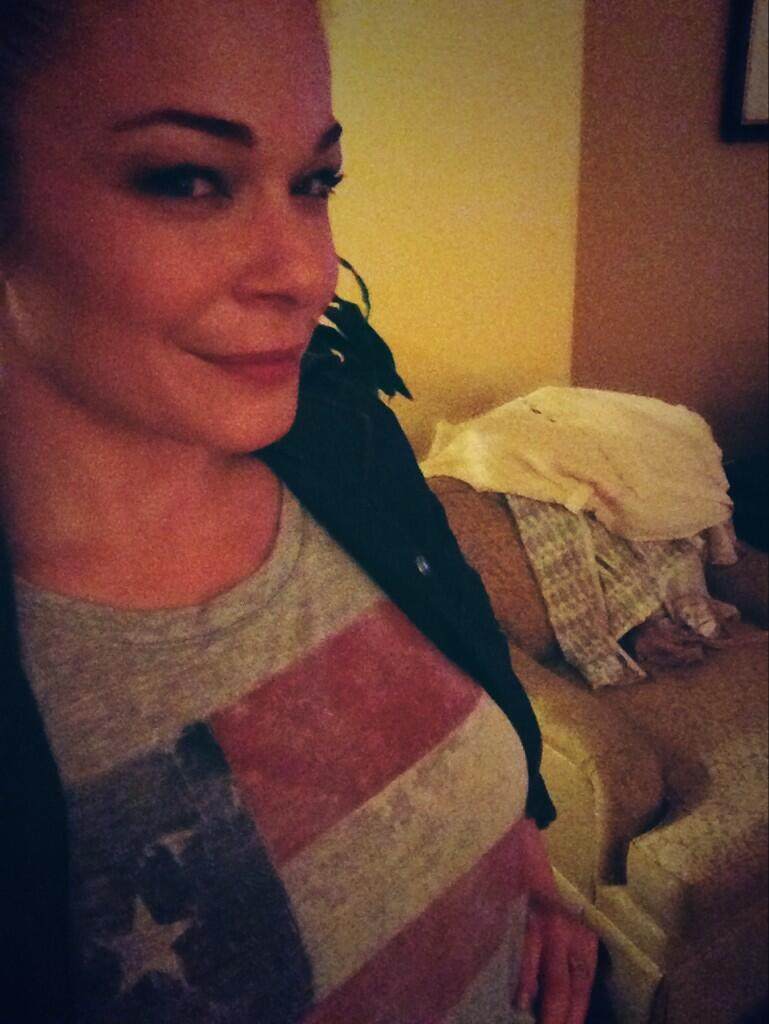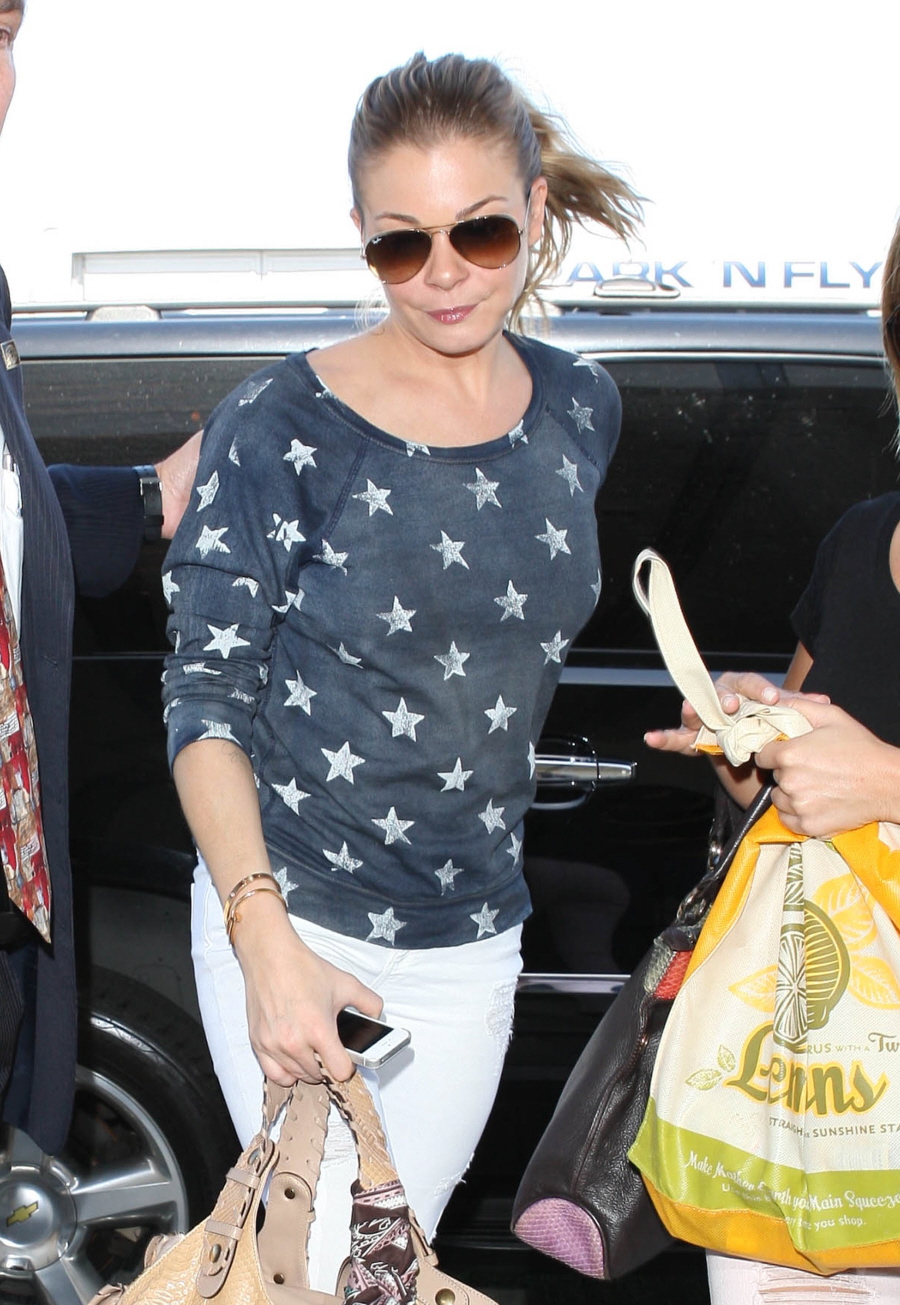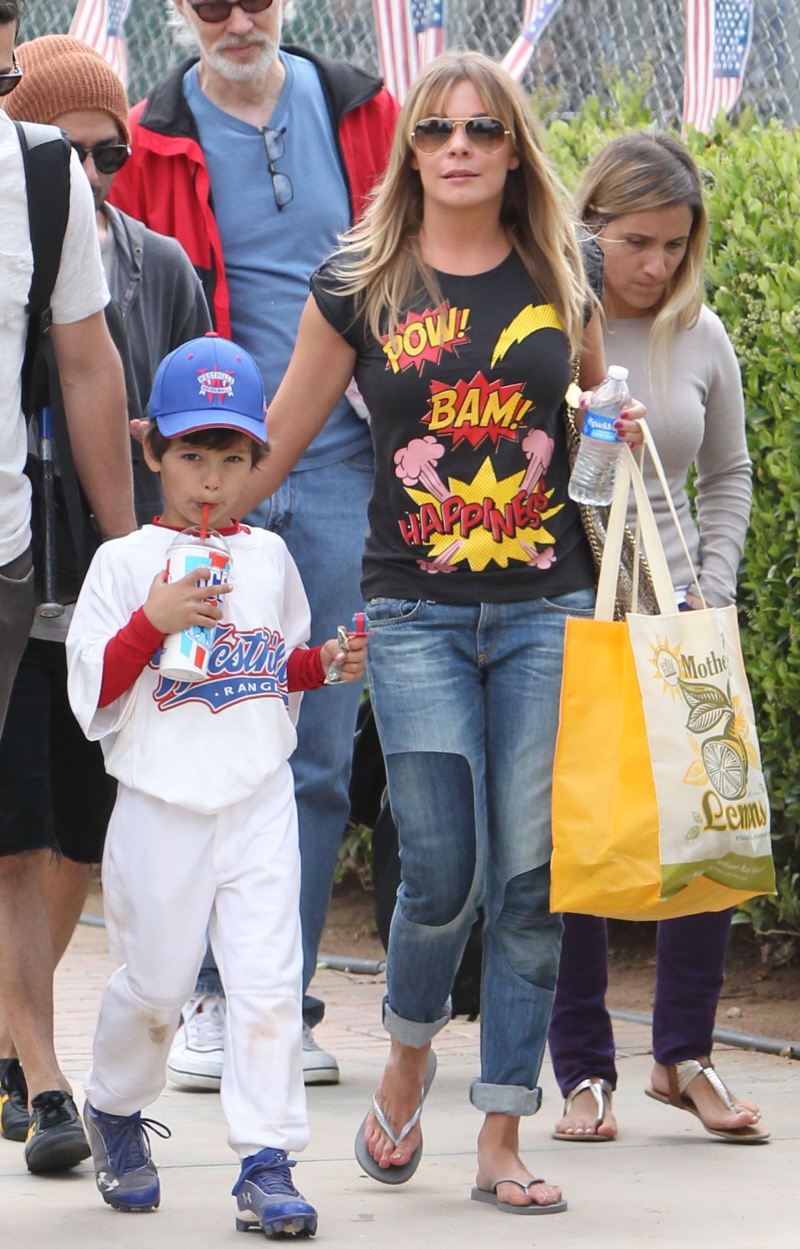 Photos courtesy of LeAnn's Twitter, Fame/Flynet and WENN.