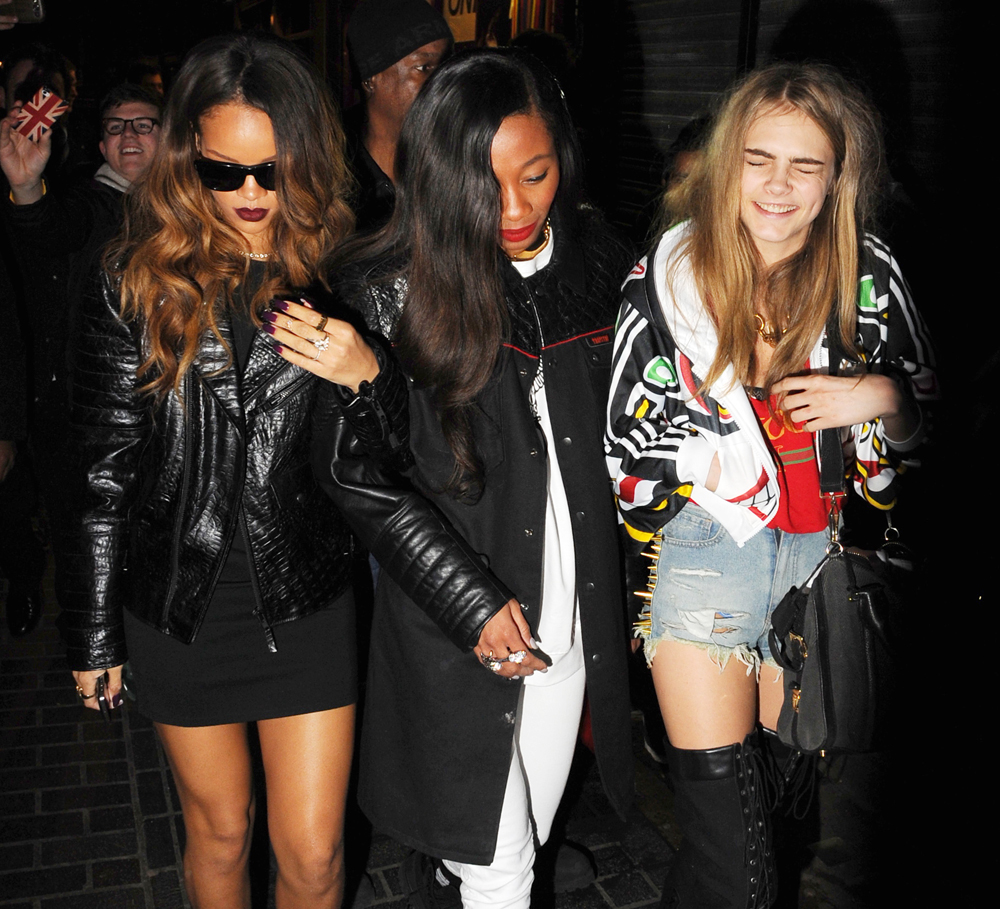 Man, Cara Delevingne really gets around in the gossip pages these days. Last week, Kaiser reported that Cara might be the latest young blonde model who captured Leonardo DiCaprio's fancy (although the sun subsequently reported that Cara turned down Leo because she thought he was too "old" — ouch). Then we covered the story that Justin Bieber's possible drug dealer and right-hand man was also the alleged supplier of party funtimes for Cara.
Now Cara has become the object of desire in a Sun story that has truly buried the lede underneath the lastest account of Rihanna's whack-ass family on her on-off relationship with Chris Brown. Yep, good old Donald Fenty is speaking up again about his daughter's ex-boyfriend and urging her to take the woman-beater back again. How disgusting, and at this point, how repetitious and boring.
But the Cara Delevingne aspect of this story is more interesting if only because Cara is a major mess on two well-heeled feet and a disaster waiting to happen. These photos show RiRi en route to a nightclub with Cara during London fashion week in February. Supposedly, these two are super tight, and supposedly, this is super bothersome to Chris: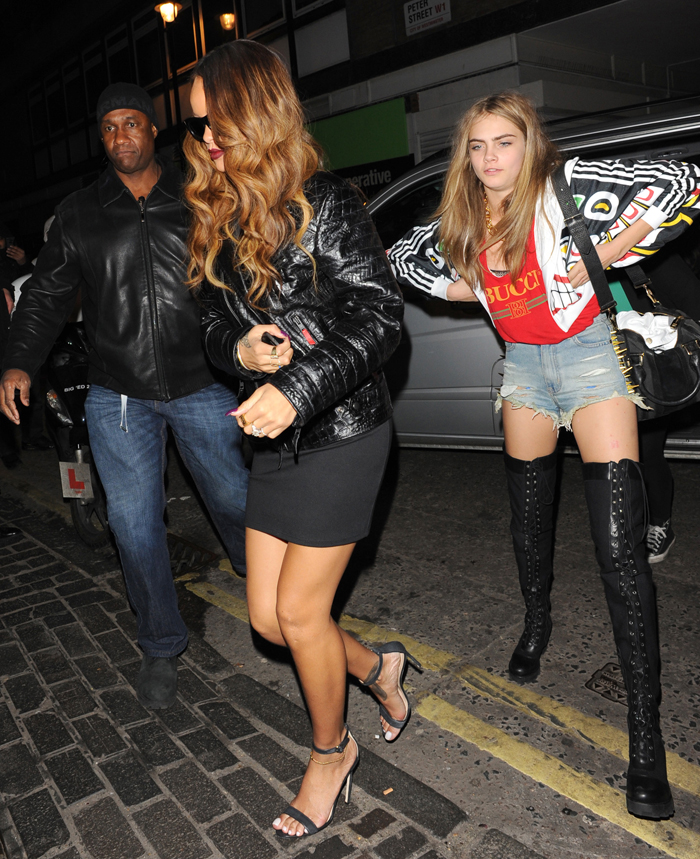 Rihanna's pals rejoiced when her on/off relationship with violent lover Chris Brown ended again earlier this month. You could almost hear the cheers from her Barbados-based family and friends in Los Angeles – but one man not joining the celebrations was her dad Ronald Fenty.

Ronald hopes the pair get back together – and believes they will reconcile before too long. Bizarrely, the Umbrella singer's dad adores Chris – who battered his daughter in a brutal 2009 assault.

He said: "I'm still his No1 fan – I still like Chris regardless. They have a very passionate relationship but if they split up it does not mean it's for ever with them. In a couple of months they'll be back together."

Ronald said he called his daughter last week to find out how she was coping following the split. He revealed: "She seemed to be doing OK. We talked about how the tour was going, I asked her if she partied and she needed rest and she said: 'I'm going to be okay, Dad.' Whatever road my daughter chooses, I'm behind her win or lose. My main thing is that she's happy."

Rihanna has looked worryingly thin since her split from the badboy singer – and her dad is desperate for his partyloving daughter to slow down. He said: "She likes to enjoy herself, who doesn't? I think she needs to take a little rest, a break. I think she might be working too hard. It's taken a little toll on her and she needs to ease up."

And pals of Rihanna and Chris in LA have revealed there was another woman at the centre of their split. But this time it's not Chris who has been getting too close to other ladies. Pals say Rihanna's close bond with supermodel Cara Delevigne was getting in the way.

When they are in the same country, Rihanna and the British supermodel are inseparable. Cara stayed with Rihanna when she was in New York last week. The singer even tweeted a picture of Cara's first tattoo – a lion's face on her finger – calling the bisexual model "my lover."

And a source revealed: "Rihanna and Cara spend all day and night together when they are in the same city. Chris thought it was a little weird – he couldn't get a look in."
[From The Sun]
I don't know how much of the Cara aspect of this story is true. I can believe that she and Rihanna have bonded over their (alleged) mutual love of partying and drugs, but I can't see why Chris would be jealous because Rihanna has historically tended to do the faux-lesbian act with a lot of her female friends (like Katy Perry). Maybe Cara just didn't kiss Chris' ass, so he doesn't like her. Not that it really matters at this point — Chris just threw another tantrum over rear-ending some poor woman's car, and of course, Karrueche Tran was on the scene.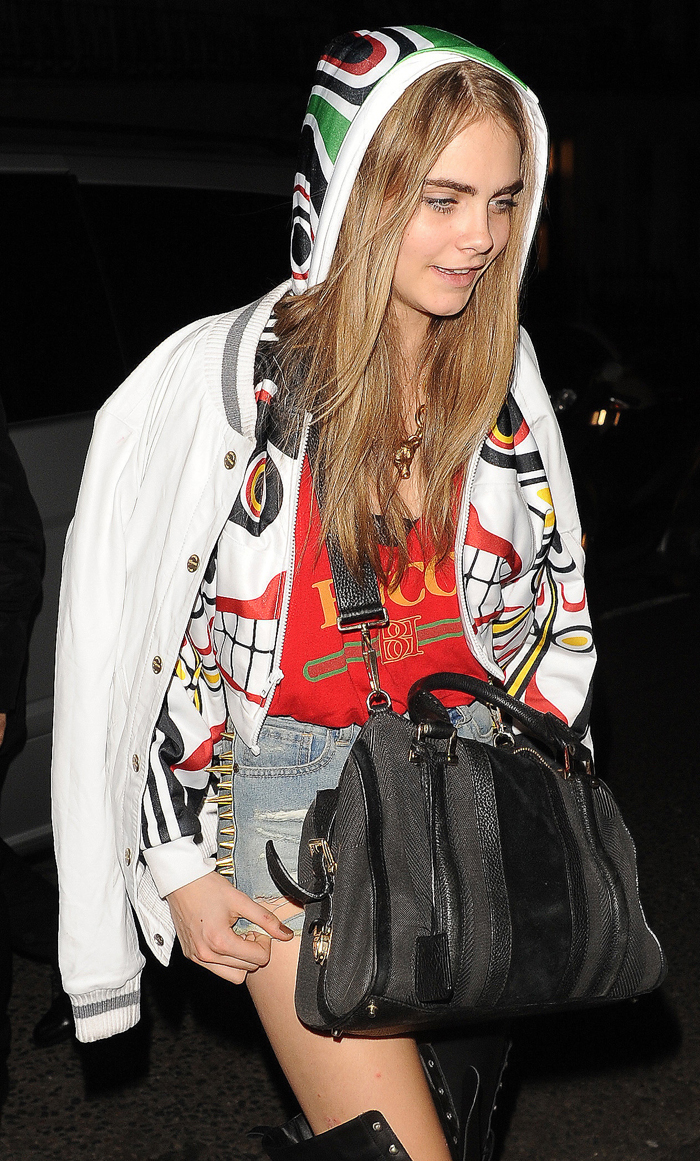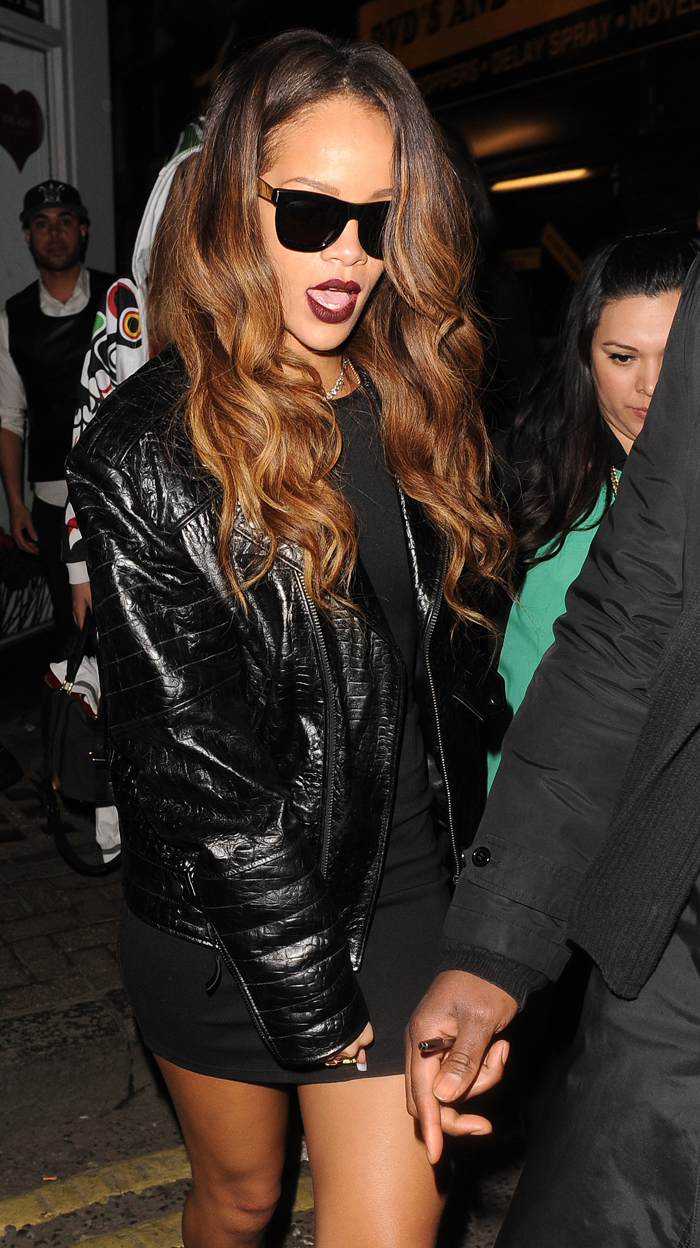 Photos courtesy of WENN