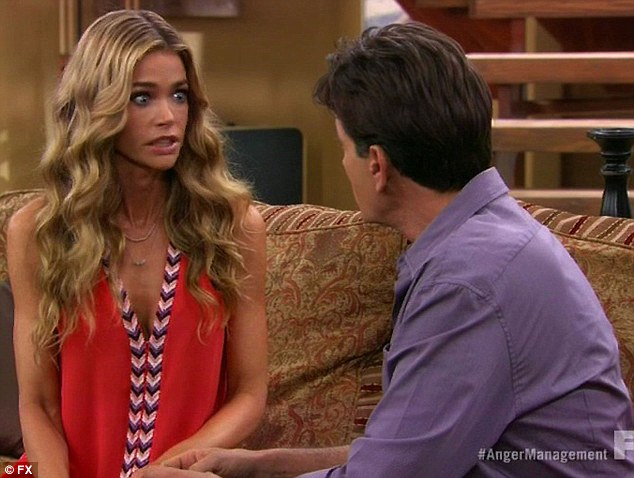 Denise Richards is now a full-time single mom to her three daughters along with Charlie Sheen's four year-old twin boys by his third wife, Brooke Mueller. Brooke is currently in rehab trying to kick a crystal meth addiction. Chances are low she'll gain back custody of her boys. She's already tried twice to have her brother appointed guardian of the boys and has been shot down in court. Radar had a recent story claiming that Brooke has never been alone with her sons, like ever, which is good news considering what an addict mess she is.
It looks like Denise will continue to have guardianship of the twins, but she's not in it for the money. She turned down additional child support from Charlie, since she does just fine on the $55k a month he's already paying her. According to the National Enquirer, Charlie is so grateful that Denise stepped up for his boys that he's been begging her to remarry him. Of course he is:
Charlie… [has] actually proposed marriage to ex-wife and mom of his other two kids, stunner Denise Richards. "When Denise took Charlie's twins into her home last December after troubled Brooke entered rehab once again, Charlie suddenly realized it was the very first time his sons had lived in a healthy environment – and the first time he'd been able to begin building a relationship with them," said a source close to the star. "And Denise loves those twin boys just like her two daughters by Charlie, Sam and Lola. When the boys were returned to Brooke, Denise told a pal, 'I felt like my heart was being ripped apart.' Not only is she totally loving to the boys, she's helped Charlie to build a relationship with them. And she's agreed that if they can talk a judge into giving her custody, she'll happily care for the twins full time. Denise even agreed to Charlie's request to adopt the boys, but legal experts advised there are too many complications to even consider it." Here's the kicker: Even though Charlie's turned on his fabled charm, the one scheme Denise says she will NOT entertain is his plan to remarry. "That's going too far… it's never going to happen," she confided to a close friends. But Charlie, famed for his persistence, keeps showering Denise with gifts and loving attention. Said the friend: "He's simply refusing to give up on his idea of a happy remarriage that will reunite his children in a safe and happy home – and he's telling Denise he won't take 'no' for an answer!" Stay tuned.
[From The National Enquirer, print edition, Mike Walker's column, June 3, 2013]
Last year Denise said something in an interview about how she knew how to "handle" Charlie, but then she got a little embarrassed and added that he was like her brother. I got the impression that she still slept with Charlie occasionally, and I'm not saying that to smear her at all, that's just the impression I got. They did go on vacation with each other (and their daughters) that year – not that it means anything! Plus she played his love interest on Anger Management.
I mean they're very friendly exes, but whatever is going on she's not going to marry the dude again. She watched him go off the rails and threaten her life, she got smeared and discredited when she put it in her divorce decree and she was eventually vindicated when he did it again so publicly. Throughout it all she kept her head up and didn't talk smack about the father of her kids. She's a smart cookie, especially for someone who married Charlie Sheen.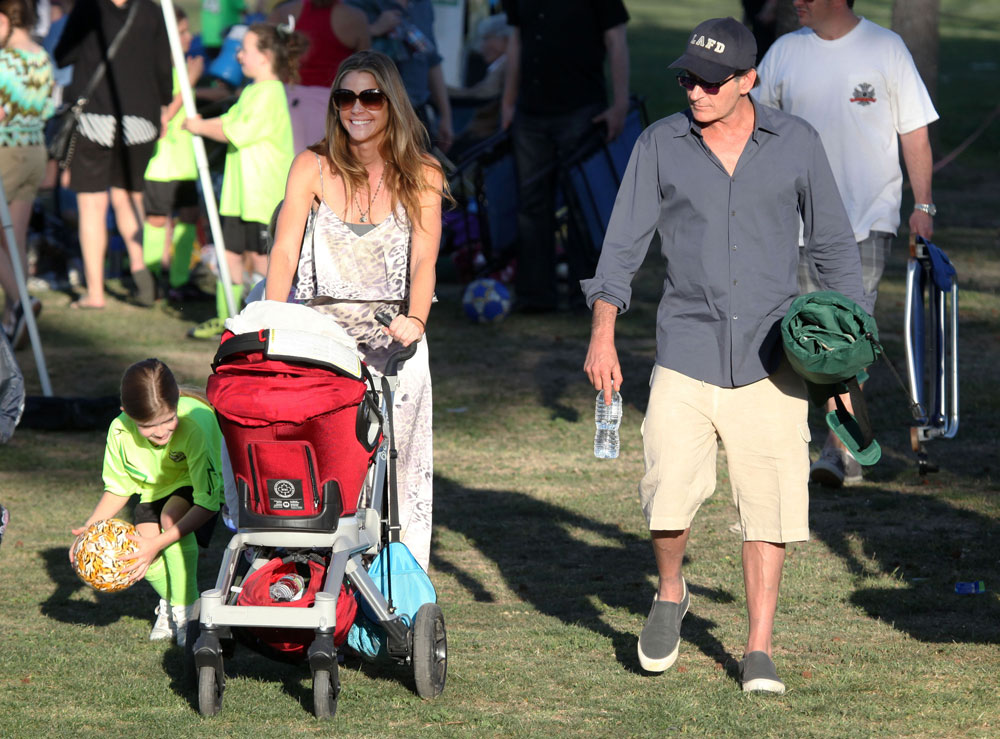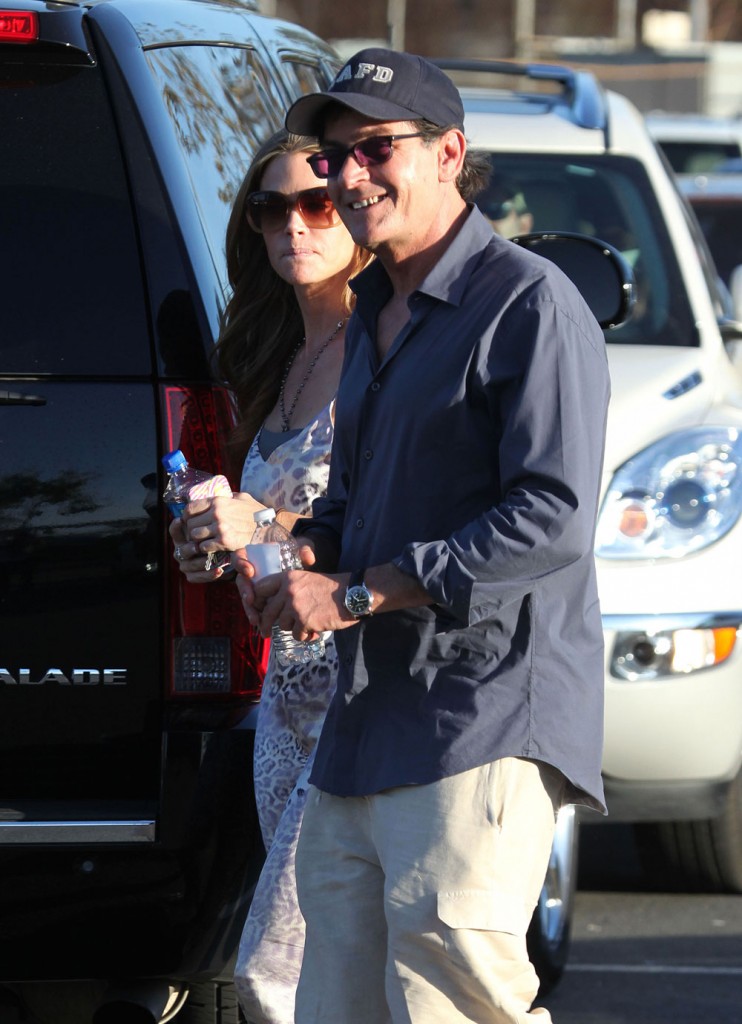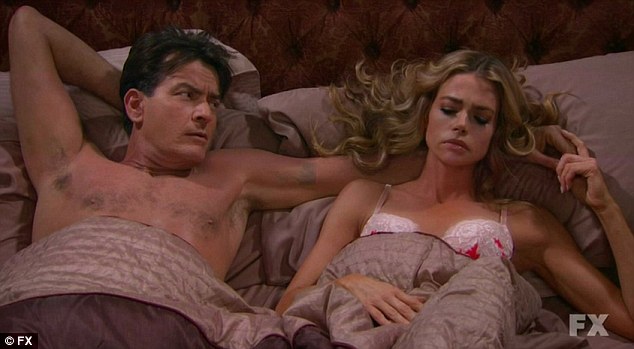 These photos are from Anger Management, aired last month and of Charlie and Denise at their daughter Sam's soccer game last year. Credit: FameFlynet