Do you remember back in the late-Friends era, when Matthew Perry kept gaining and losing weight and going to rehab? Perry battled a Vicodin and alcohol addiction that sent him to rehab in 1997 and again in 2001. Since getting sober, he's become an advocate for addicts, and has even donated his home to be used as a sober living facility. In a new interview with ABC News, Perry is interviewed along with his friend, Earl Hightower, whom he credits for saving his life. Perry and Hightower were honored by the White House a few weeks ago for their work advocating for drug courts, which provide a treatment alternatives for addicts instead of incarceration. Here's some of what Perry told ABC News, including jokingly dismissing ideas of a Friends reunion. Oh well.
On his addiction
"Mostly it was drinking, you know, and opiates. I think I was pretty good at hiding it but, you know, eventually people were aware."

On seeing photos of himself from when he was an addiction
"I honestly recoil. It's scary to look at that. I was a sick guy."

On if there's going to be a Friends reunion
"I don't think so. It would be terrible to do something and have it not be good. If we did a movie and it sucked, then it would, you know, blemish it."

On if he's going to Jennifer Aniston's wedding
"I don't know. Yes, I'm sure. When is it?"
[Quotes from ABC via LA Times, Radar]
You get the sense that Perry is trying to help others and that he really doesn't want to get into the details of what he went through. Some of it is probably a blur to him now anyway. This makes me wonder – does Perry sometimes live at Perry House with the addicts in recovery? He is listed among the staff there, and it used to be his house. What an incredible gift to give for a cause.
I'm bummed that "Go On" was canceled as I thought it was a decent show and I loved Perry in it. Did you see this video of a clueless hockey reporter congratulating Perry right after it was announced that his show got canceled? He handled it so well and with humor. I was hoping that show would be a comeback for him, but it wasn't to be.
As for Jennifer Aniston's wedding, the fact that Perry asks when it will be speaks to the fact that nothing is planned yet. She's been engaged for about nine months now, it's about time for her to set a date.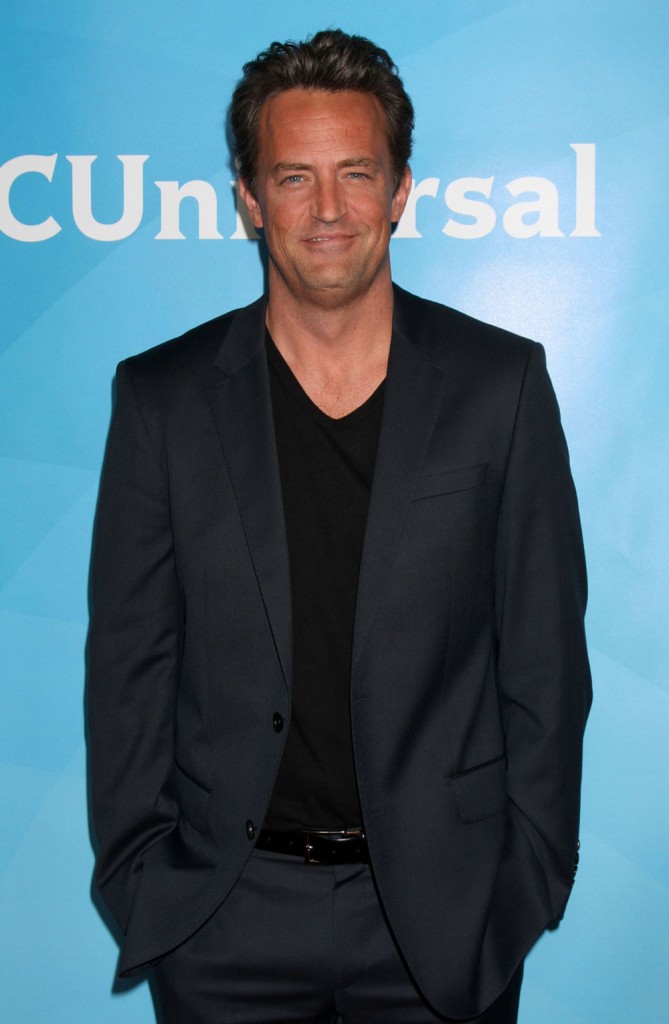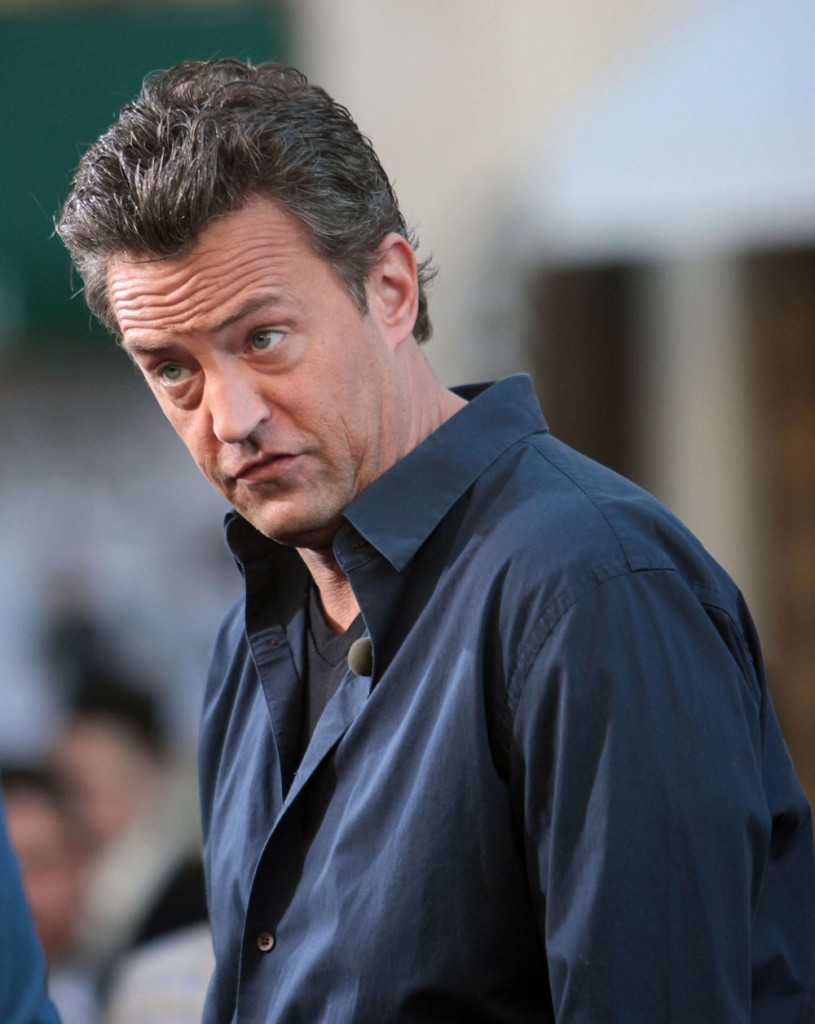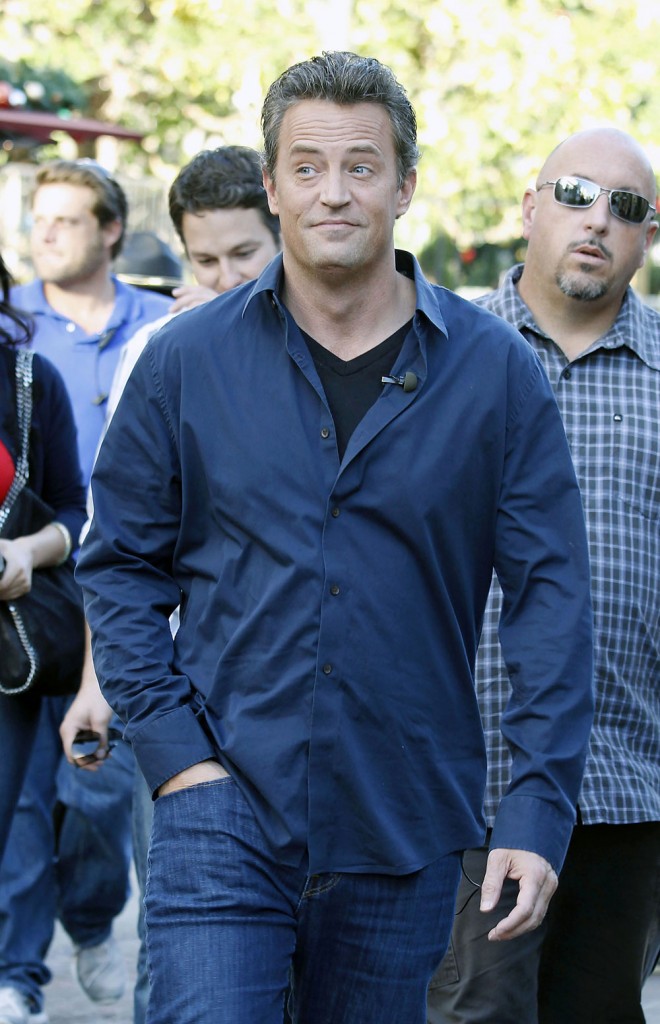 Photo credit: WENN.com