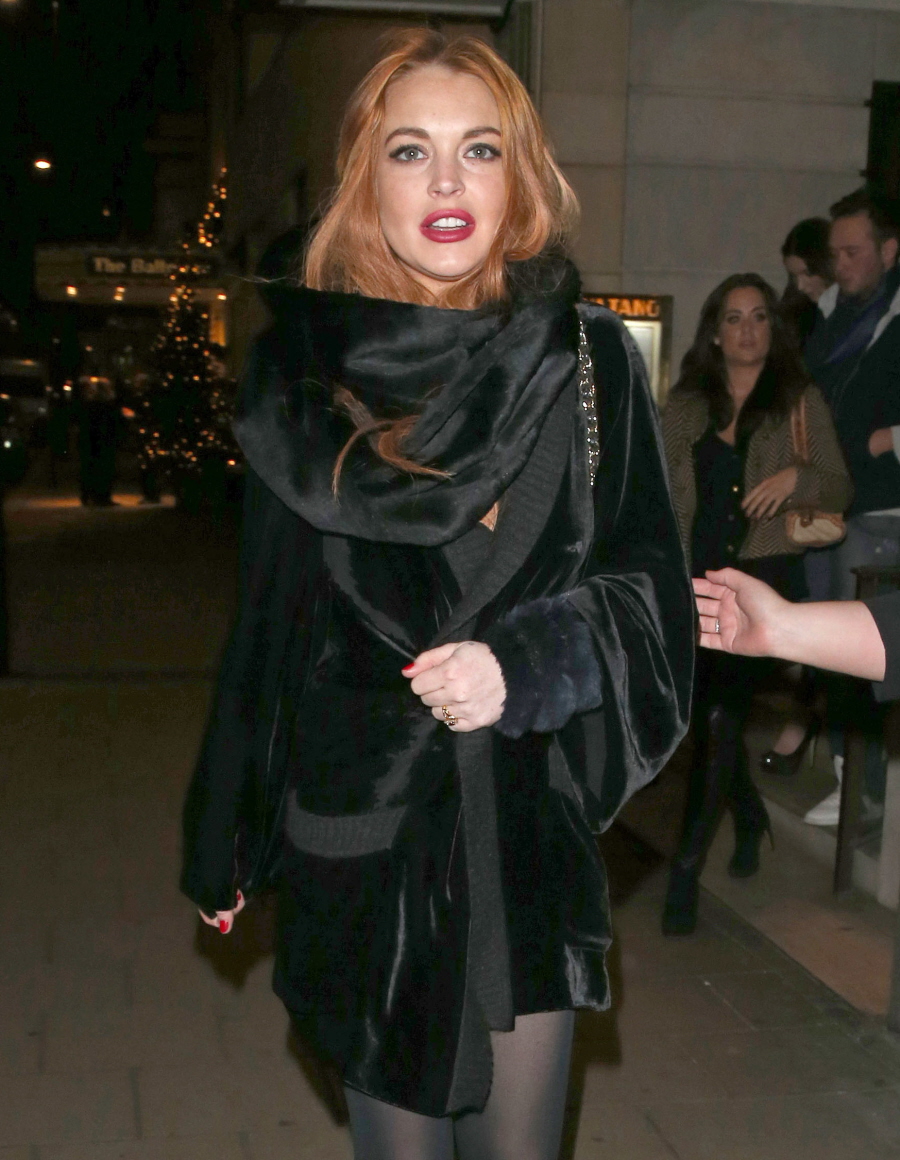 It feels like it's been months since we've covering anything related to Lindsay Lohan! We had Amanda Bynes to keep us company, because when one hot mess falls, another rises to take her place. June 3rd will be Lindsay's one-month anniversary at the Betty Ford Clinic. Remember, LL's plea agreement/deal was for 90 days. Continuous days. 63 more days without Adderall. So, obviously, Lindsay is trying to crack hustle her way out of Betty Ford in time for her 27th birthday on July 2nd.
It's my party and I'll cry if I want to! Lindsay Lohan is begging her treatment team at the Betty Ford Center to let her out early so she can celebrate her upcoming 27th birthday, RadarOnline.com is exclusively reporting.

According to an insider, Lilo wants the clinic to send a letter to the court indicating that the troubled actress doesn't need to stay in treatment for the full court-ordered 90 days. The starlet entered Betty Ford on May 3, and her birthday is on July 2 — putting her a whopping 30 days short on her rehab stint if she's to get out for her birthday.

Lindsay is "hell bent on getting out of there before the big day. Lindsay has been asking her doctors to send a letter to the court, and prosecutors, outlining the progress she has made, and that keeping her there for 90 days isn't necessary," a source exclusively told Radar.

"However, Lindsay isn't going to get her way as her doctors think she could actually benefit from longer treatment, not less! Even if Betty Ford did send a letter, her plea deal said she had to remain there for 90 days. She won't be allowed to leave early. If she does, it's jail time."

As RadarOnline.com previously reported, Lindsay's estranged parents are putting aside decades of fighting for the benefit of their oldest child and had dinner Wednesday night at the W Hotel Hollywood, where they hashed out the plan to get their daughter healthy.

"There was no booze at the table. Dina and Michael were talking nicely to each other and not fighting," an eyewitness told Radar.

Lindsay is locked up for 90 days of rehab and both Dina and Michael Lohan will be at the Rancho Mirage, Calif. facility on Saturday for family counseling.
I seem to remember hearing that Lindsay was put in the "hospital" part of the Betty Ford Clinic, which means less privileges and she can't ever leave the facility. Think of it as "crack lockdown". So, I'm hoping that Betty Ford stays strong and in full compliance with Lindsay's plea agreement for 90 full days, although this is California (where Lady Justice says "YOLO") so this might be happening. I do think that this crack hustle would be a good issue to raise in Lindsay's therapy – I'm assuming she's meeting with a therapist. Like, "Why do you want to be out of rehab for your birthday? Why is that the most important thing for you? What will happen when someone hands you 27 vodka shots for your birthday?"
Speaking of the people who will be handing Lindsay vodka shots as soon as she gets out, Dina and Michael Lohan have been trying to bury the hatchet while Lindsay is "away". It hasn't worked out, of course, but at least no vaginas have been kicked. SO FAR.
So much for new beginnings … Dina and Michael Lohan's temporary ceasefire came to an explosive end today in L.A. … after the two went nuclear on each other on the set of a talk show.

Sources tell TMZ, Dina and Michael were taping a segment for "The Test" — a conflict-resolution talk show launching this fall that uses lie detectors and DNA tests to settle disputes — when things went South. We're told things started out great — but soon the finger pointing began … and when the topic of infidelity came up, the gloves flew off.

According to sources, both Michael and Dina accused each other of lying about their past … as well as who's really responsible for Lindsay's downward spiral … and the whole thing ended in a firestorm. We're told Michael took two lie detector tests, but Dina refused to take any.

Now Dina and Michael — who seemed to bury the hatchet during a burger date on Wednesday — are back on terrible terms.

As we reported, Lindsay's treatment at Betty Ford involves family counseling — and while both parents said they wanted to cooperate … it looks like it's not gonna happen. Saturday kicks off family therapy weekend at Betty Ford — we're told Dina will be there and Michael wants to participate but fears Dina will now block him.
Good lord. Dina and Michael are both terrible people. Of course they would agree to do a TV show together. And of course it would end in catastrophe.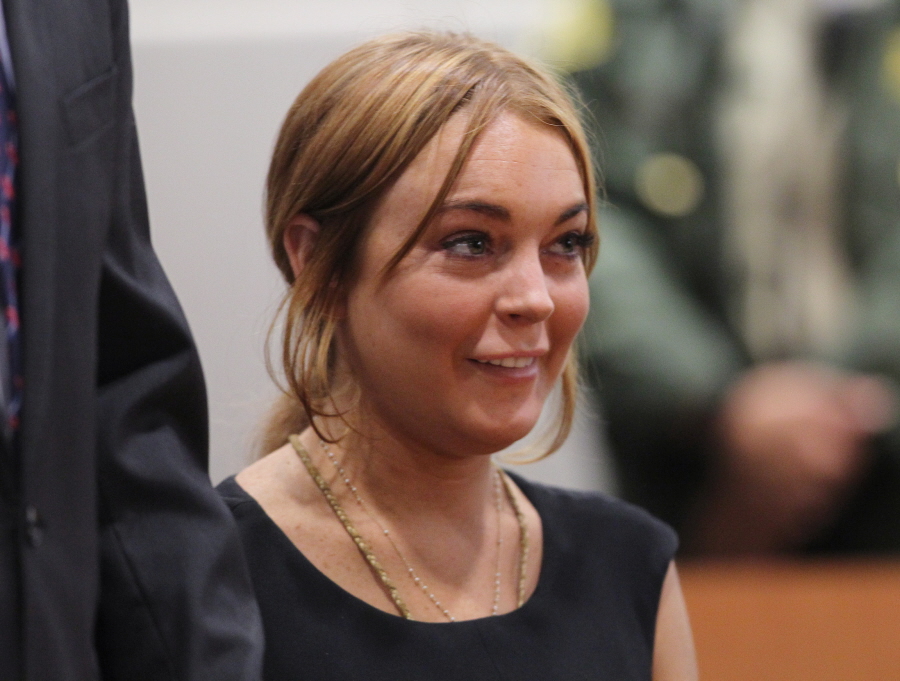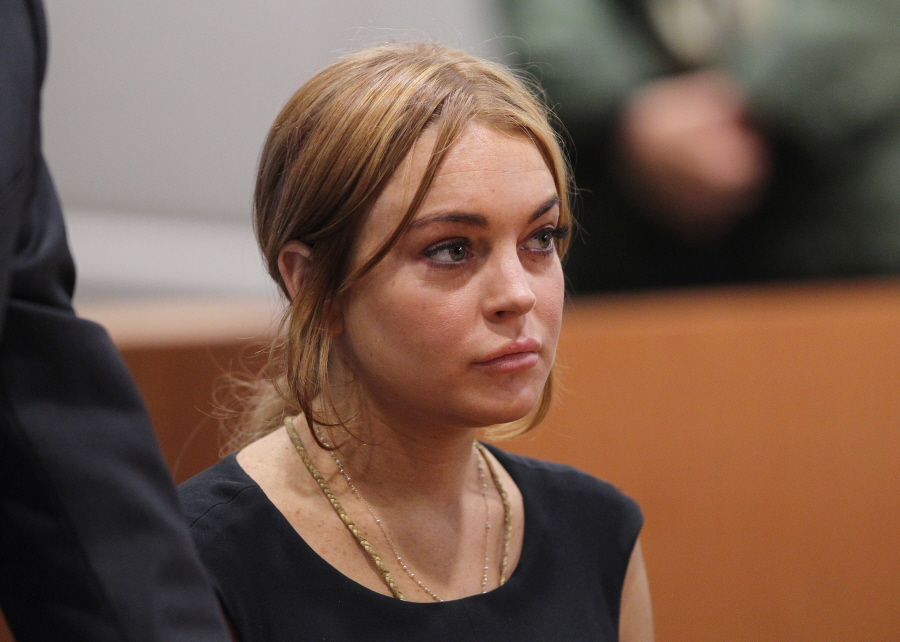 Photos courtesy of WENN.