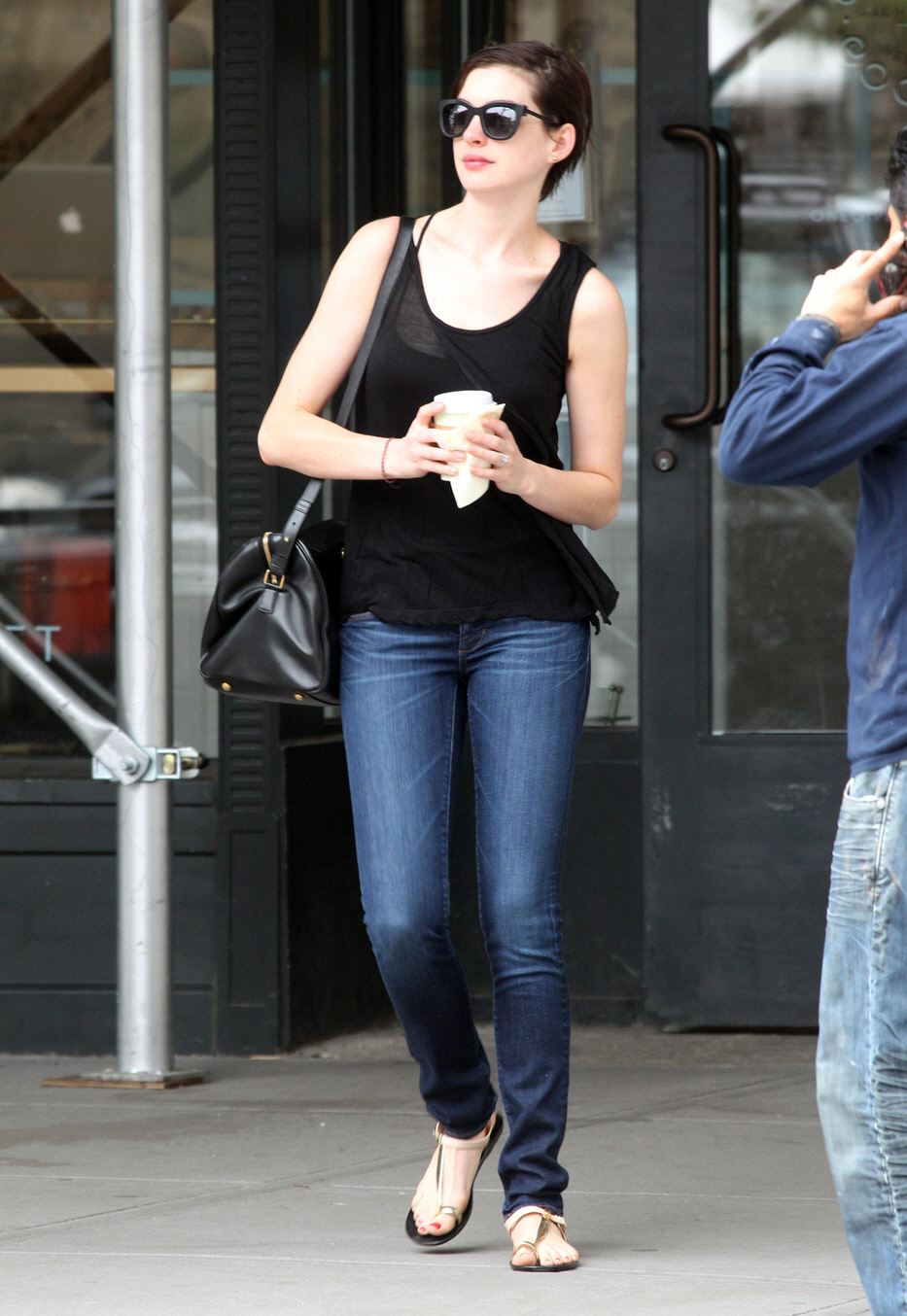 It disappoints me that months after the Oscars, people still have an axe to grind with Anne Hathaway. Yes, her Oscar campaign was awful. Yes, her acceptance speeches went from annoying to cloying to insufferable. But let's remember – Anne is actually a talented actress. And she's one of the most respected actresses of her generation. And when she's not in the midst of an Oscar campaign, she's really not that annoying. But still, it feels like some people are really trying to make this Hathahater thing stick. Which is the only explanation for this story in Star:
Anne Hathaway's smug attitude has put her on shaky ground with fans and friends for months – and her latest demand certainly won't help.

"Anne is making everyone on her staff call her Miss Hathaway now, even the ones who have been with her for years!" fumes an insider. "It's a new rule since her Oscar win, and when someone accidentally called her Anne, she reprimanded him big-time. What's next, she refers to herself in the third person? It's ridiculous!"

Even more annoying is Anne's new role model – "She has openly started comparing herself to Grace Kelly. No one laughs in her face about it but there are plenty of jokes behind her back, that's for sure," snipes the spy. "People just can't take her arrogance."
[From Star Magazine, print edition]
It's weird, right? It's weird that suddenly Anne demands to be called "Miss Hathaway"… just a few months after she got married and she would conceivably be asking people to call her Mrs. Whatshisface? What's his name? I always think "Budget Gosling" but his street name is… Adam Shulman. So, I would understand it if she was like, "Call me Mrs. Shulman!" So, yeah, I don't believe that. But I flat-out love the idea that Anne is comparing herself to Grace Kelly. Because why not? Who are our modern-day Grace Kellys? Gwyneth Paltrow? GMAFB. Reese Witherspoon? Too drunk. Nicole Kidman? Too frozen. It's not that I think Annie – excuse me, Miss Hathaway! – is in any way like Grace Kelly. I just think that if Reese, Nicole and Gwyneth can get away with those comparisons, why not Annie?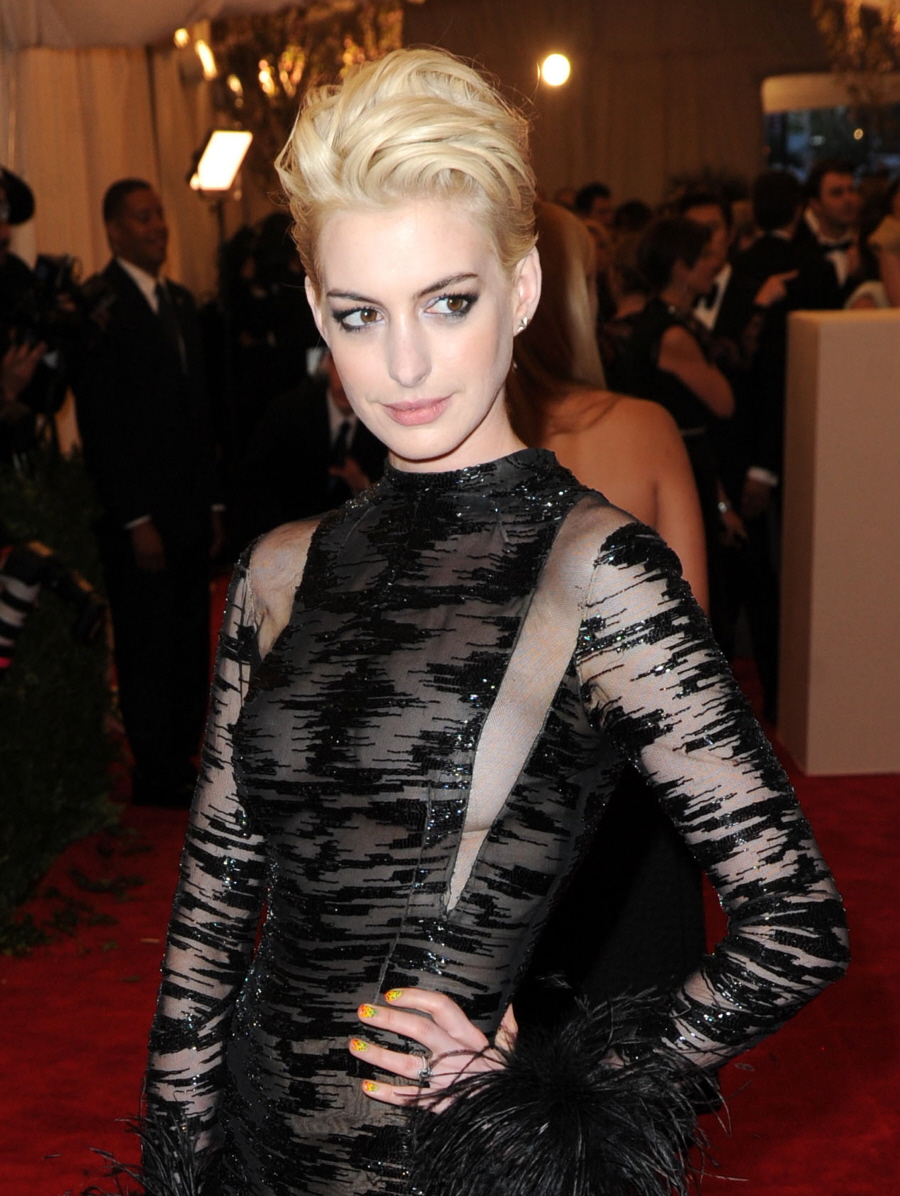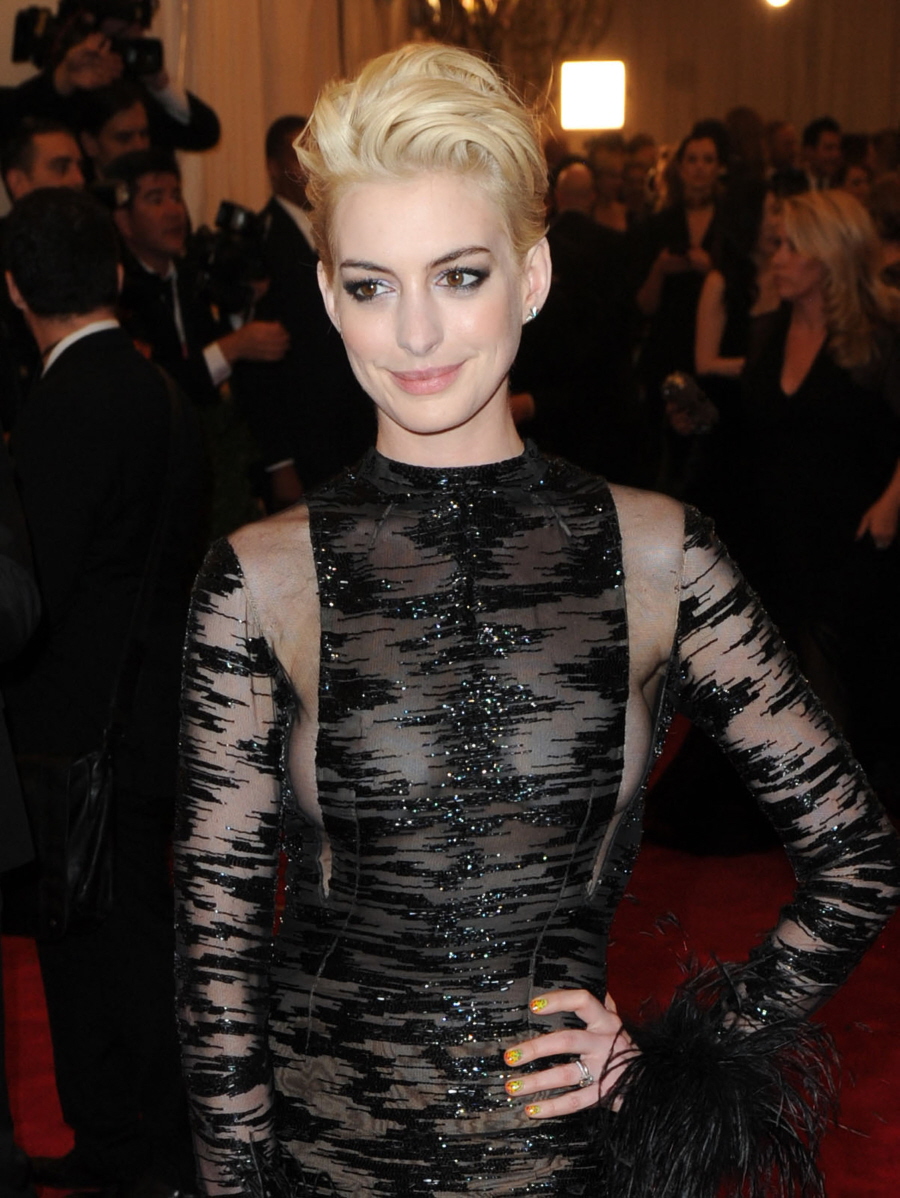 Photos courtesy of Fame/Flynet and Pacific Coast News.