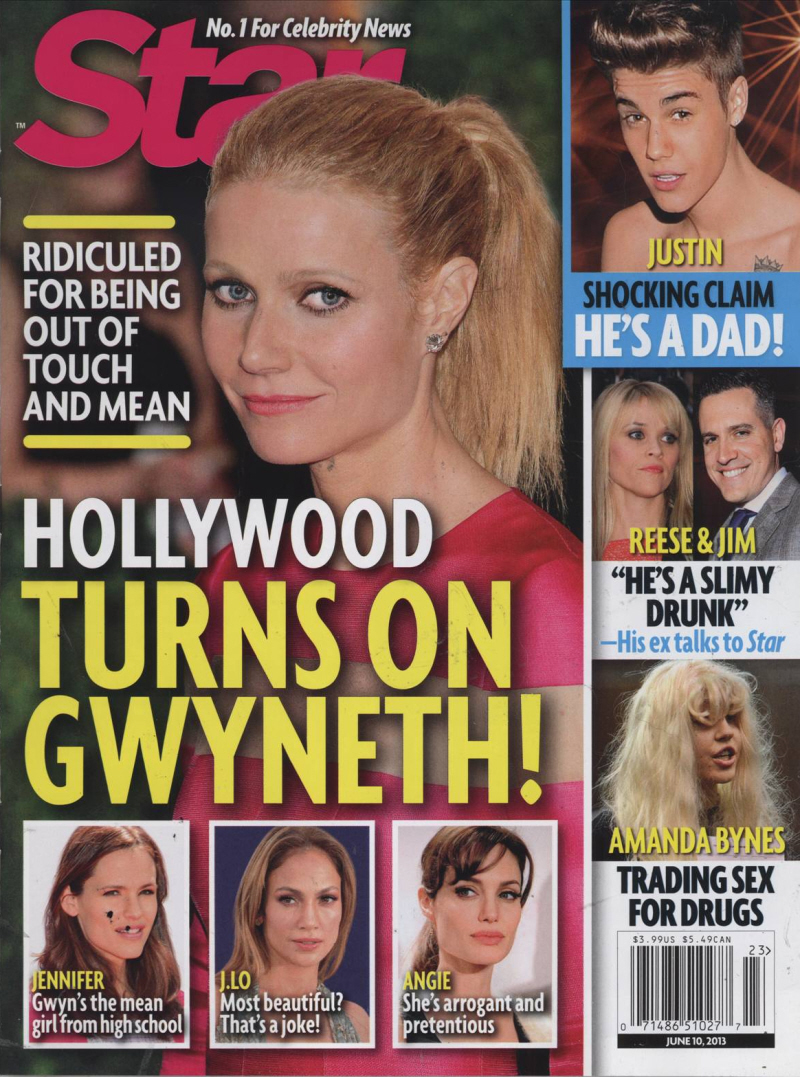 Yesterday, I previewed Star Magazine's Gwyneth Paltrow cover story – you can read it here. Now that I've gotten the chance to read the whole thing… OMG. If you love reading stories about what a pretentious dumbass Gwyneth is, you should really buy the magazine just for your own archives. It's amazing. My preview yesterday did a pretty decent job of covering most of themes of the piece, but there are so many more awesome quotes about how terrible Gwyneth is. Here are more highlights:
*Gwyneth claims she only does one film a year because she's focused on being a mom, but the truth is that producers don't want her: "Big producers don't really want to work with her anymore. The only big thing she has done recently is the Iron man franchise, and she has her friendship with Robert Downey Jr. to thank for that."
*Madona hates her. "Madonna wants nothing to do with her ever again. Gwyneth's cattiness and pretension led to Madonna finally cutting her off. She said she has never met anyone as superficial as Gwyneth and that her condescending attitude was unbearable. If you are acting more arrogant than one of the world's biggest pop stars, you clearly have issues."
*More shade from Reese Witherspoon, reacting to Gwyneth's insults in an interview: "Reese points out that Iron Man isn't exactly Citizen Kane and Gwyneth would be better off keeping her mouth shut."
*Jennifer Garner compares Gwyneth to "the mean girls in high school". Jennifer Lopez has described Gwyneth as "a whiny little rich girl… when J.Lo's publicist told her People had chosen Gwyn as the most beautiful person of the year, Jennifer though it was a joke. She says Gwyn is out of touch with reality. She posts $5000 shirts on her website and acts as if she is appealing to mainstream America, but really she caters to only rich people."
*Goop's a snob to everyone: "She is a major diva in Hollywood – she won't even let people touch her. If you aren't financially or famewise at her level, she won't talk to you."
*Gwyneth is obsessed with Angelina Jolie. "When Angie and Brad were in England while Brad was filming World War Z, Gwyneth inundated Angie with calls and emails, offering to show her around and hang out. Angie was baffled by it – she totally ignored Gwyneth, but Gwyneth can't take a hint. Angie thinks Gwyn is self-absorbed and would never spend her precious free time with someone so clueless, arrogant and pretentious."
*Chris Martin "is sick and tired of Gwyneth constantly revealing intimate details of their marriage and family life. He can barely tolerate her Goop stuff, but this nonstop chatter about what she does and doesn't feed their kids is getting on his nerves."
*But Goop can't help herself. "It's like she can't help showing off to people about her perfect life."
For what it's worth, I think Star has some stuff wrong – I do think Gwyneth is still tight with Kate Hudson, and Reese Witherspoon and Goop probably passive-aggressively Mean Girl each other, but they're "friendly" or whatever. As for the Angelina stuff… it wouldn't surprise me if Angelina considers Goop to be arrogant and pretentious, but it also wouldn't surprise me at all if Angelina never even wasted one moment considering Gwyneth Paltrow whatsoever. Because why would Angelina care?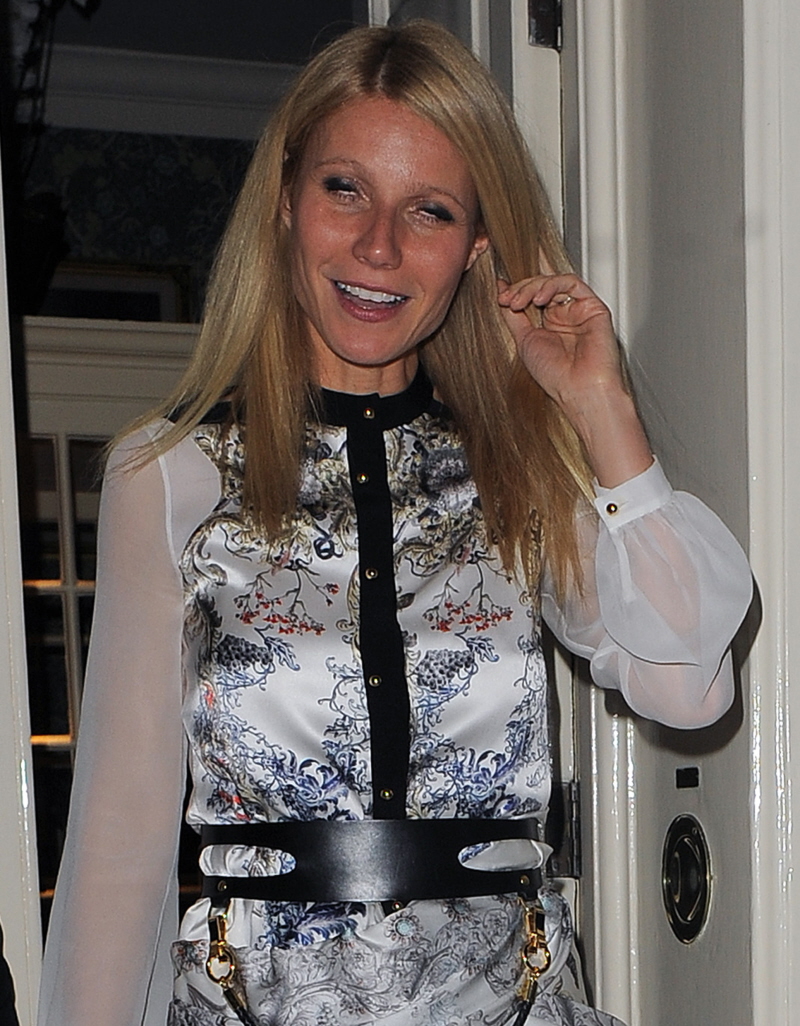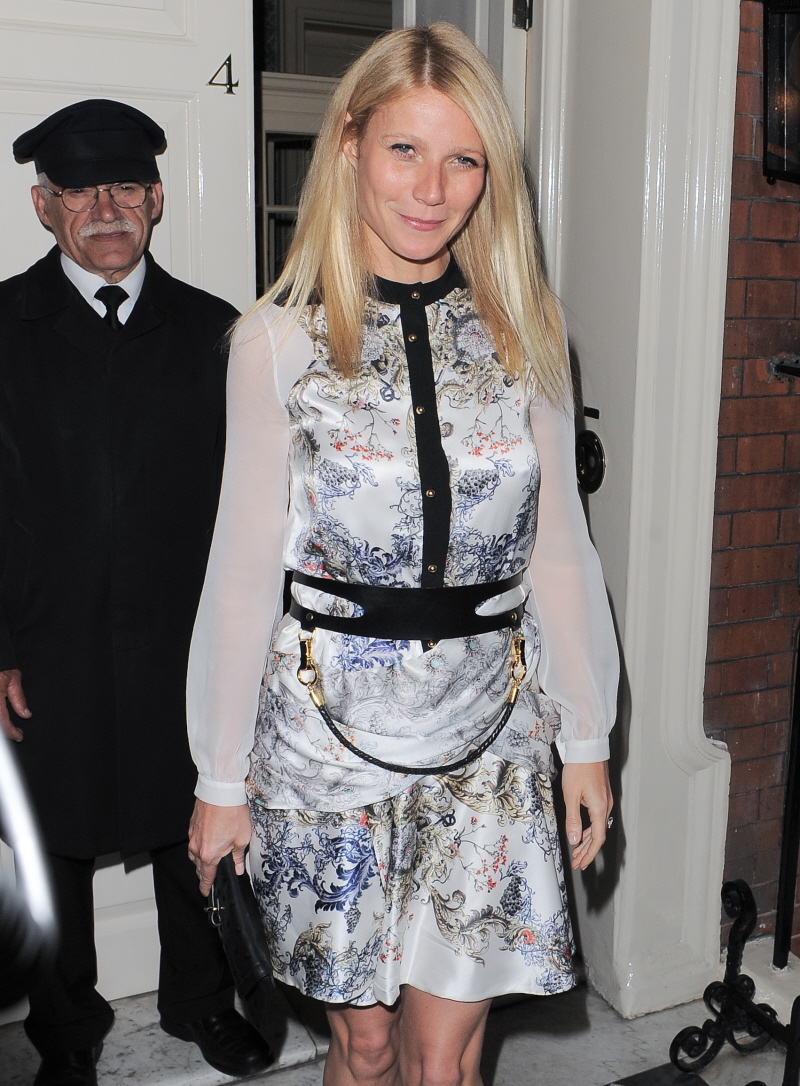 Photos courtesy of WENN.