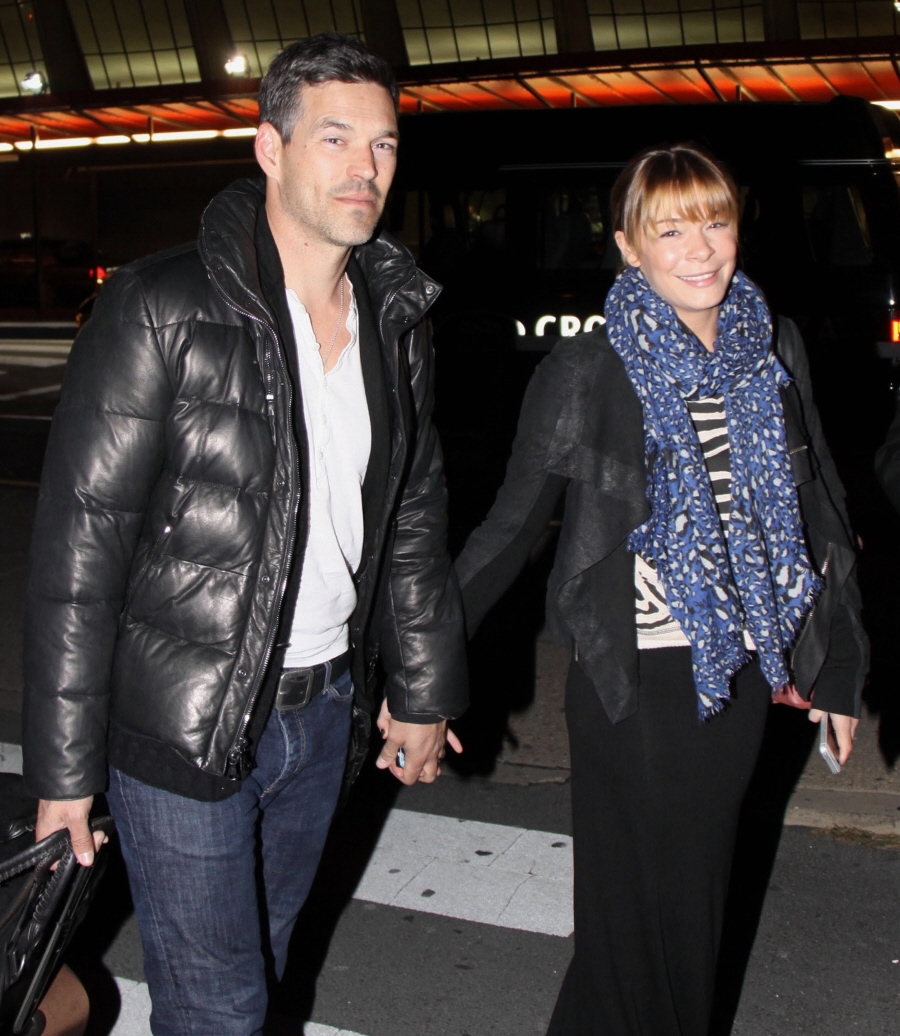 I finally understand why LeAnn Rimes has been posting so many creepy Vine videos to her Twitter! They were previews for her long-gestating reality show. We've been hearing rumors about this "reality show" for months now – apparently, Eddie and LeAnn were meeting with networks and producers, pitching a Curb Your Enthusiasm-type reality show. Like, it will be based on their real lives but it will be "scripted" and "they will be playing versions of themselves". At least that's how it was billed a few months ago. Well, LeAnn confirmed the project to People Magazine in her "exclusive" interview:
LeAnn Rimes and her husband Eddie Cibrian are headed back to the small screen – and ready to face their critics head on.

"We're doing a TV show based on our reality," Rimes, 30, tells PEOPLE. "We'll take things out of our lives and elaborate them and make them funny. People have been laughing at us – we want them to laugh with us!"

The couple, married since 2011, met on the set of Lifetime's Northern Lights in 2008, and gained public notoriety when they fell for each other and ended their respective marriages the following year.

"For some reason, everyone is so interested in our lives but they don't actually know about them," Rimes says. "What they read is what they see. We want to be able to take control of our lives again so we want to do a show about us, about our lives, but scripted."

The show has yet to secure a title or network, but the singer, whose new album, Spitfire, will be out June 4, is looking forward to working with her hubby again.

"That's why we explored the idea of doing the show, to be able to be together."

And what about the rumors that Rimes is joining the cast of next season's Real Housewives of Beverly Hills, currently starring Cibrian's ex, Brandi Glanville?

"That would never cross my mind," she says with a laugh. "Never in a million years!"
"We're doing a TV show based on our reality"…? You know who talks like that? Karl Rove. He's always talking about "the reality-based reality" versus "the reality that can be created" through sheer force of will. Which is a good way to think about this LeAnn project: think of the LOLs it will bring. Because people will still be laughing AT them and not with them. This is going to be such a disaster.
A preview of coming attractions: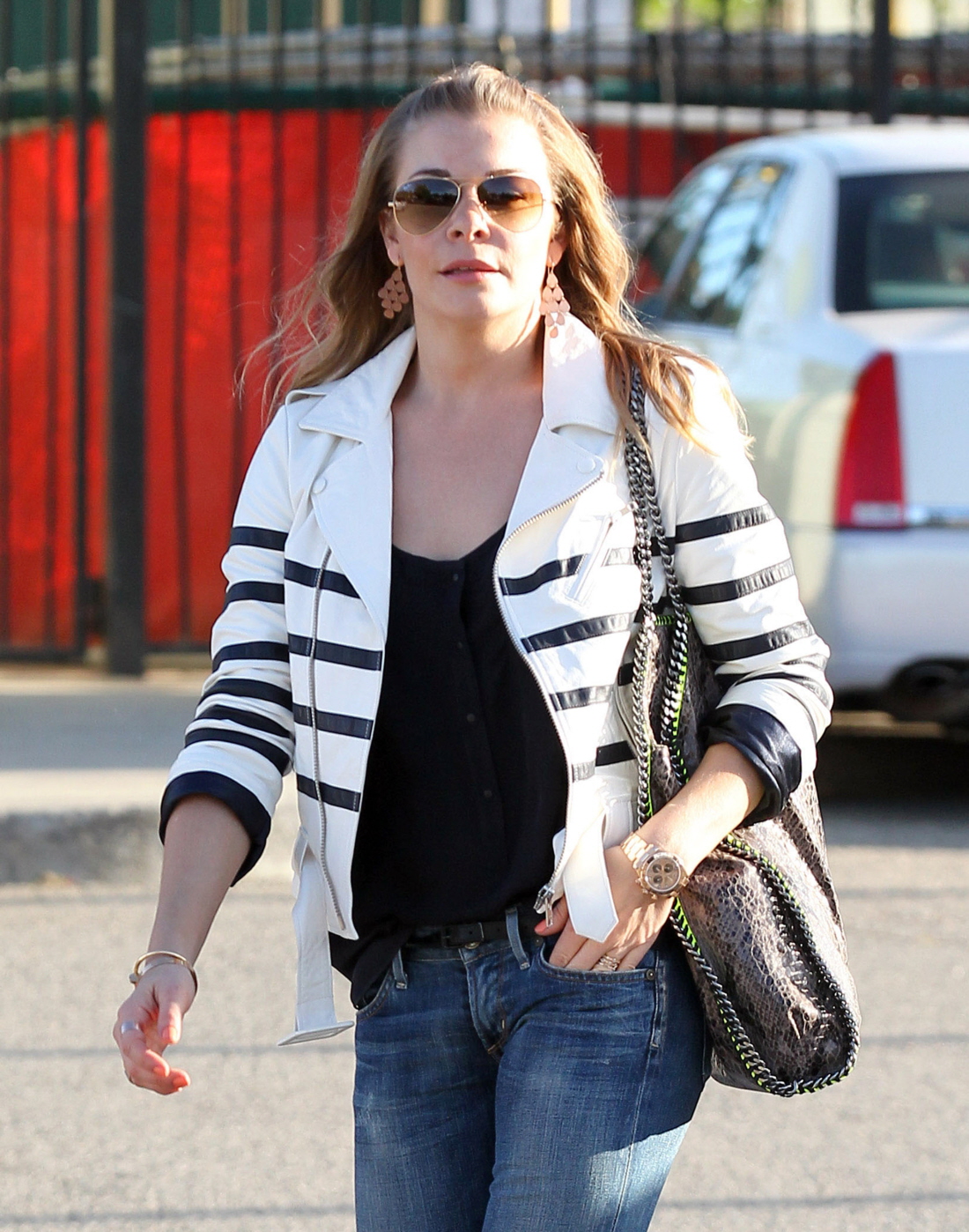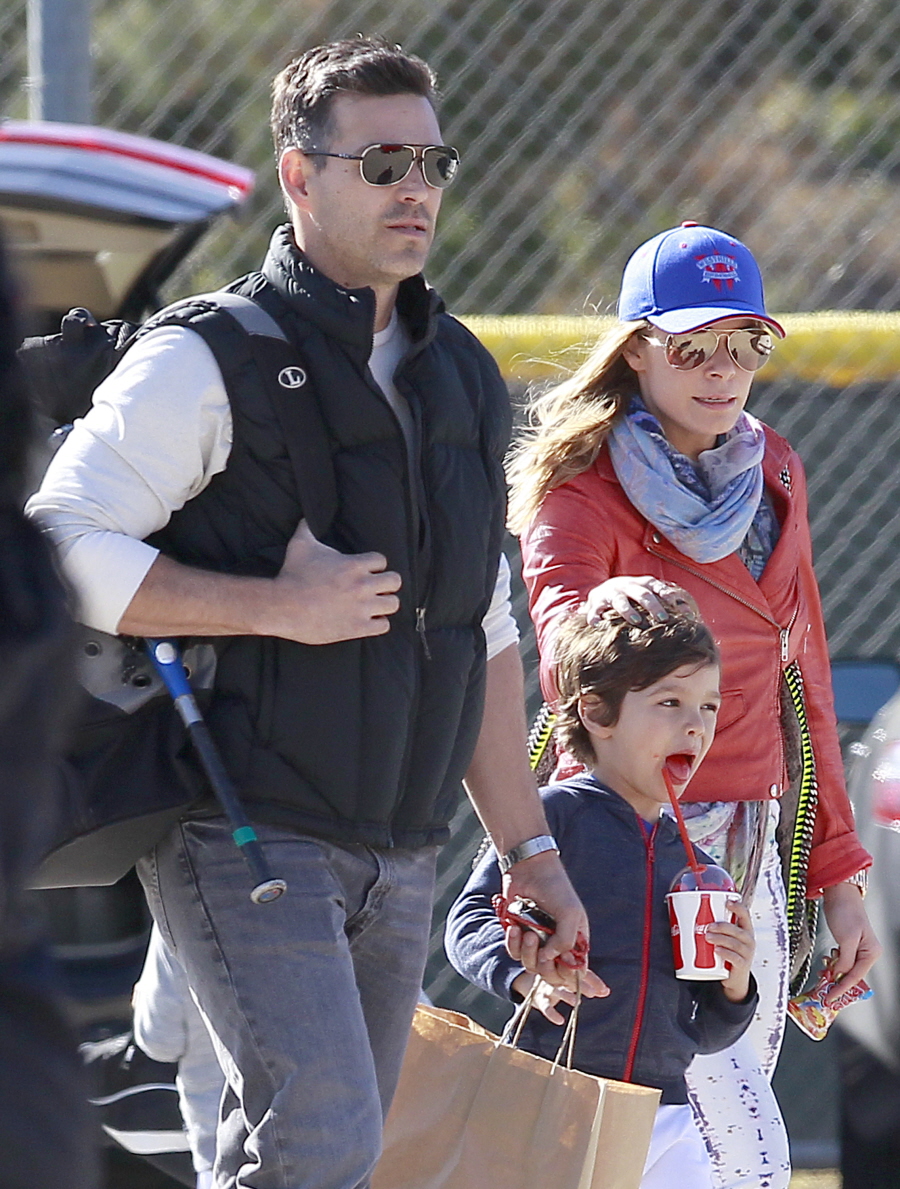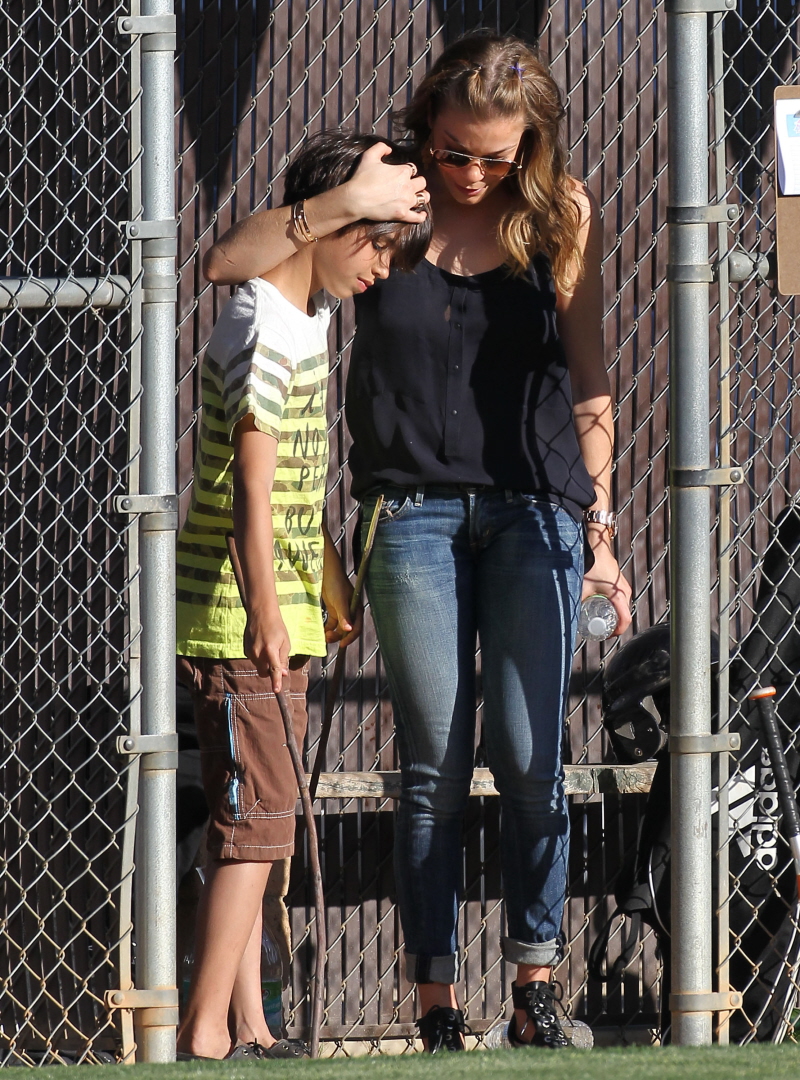 Photos courtesy of Fame/Flynet.