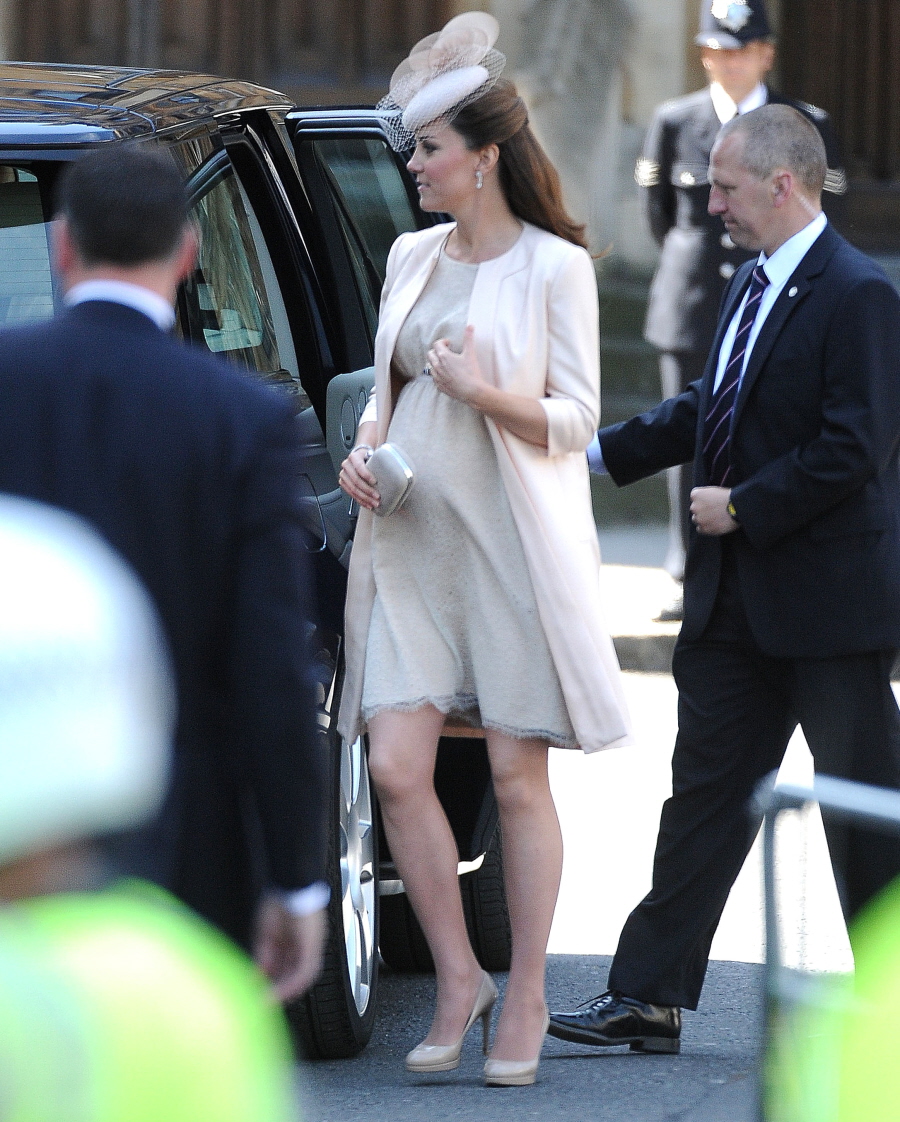 New photos of Duchess Kate! I would include photos of Queen Elizabeth II, considering today is the 60th anniversary of her coronation, but right now we only have photos of Kate and the York girls. For the 60th anniversary, the Queen and her family arrived in Westminster Abbey for a special service/prayers/etc. You can see photos of the Queen here – she looked beautiful, and she had pale blue flowers in her hair (or attached to her hat). Prince Phillip was there too, even though he had to skip an event last night because he was feeling "unwell".
As for Kate, she wore a "bespoke Jenny Packham dress and coat". Bespoke means that it was made for her, tailored for her. I guess that means Kate still isn't really wearing maternity clothes, she's just getting designers to alter their non-maternity clothes for her. The dress is described as "a delicate daisy lace dress with silver grey ribbon detail" with a "soft peach silk shantung" jacket. To my eyes, this isn't reading as peach though. It's reading as pale pink. It might be a lighting issue. Kate wears a lot of light peaches and pinks to church, right? Kate's hat is a repeat by Jane Taylor – she wore it last year at a Jubilee event. The earrings are reportedly from Prince Charles (a wedding gift). The shoes look like the same old tired LK Bennett nude heels she always wears.
Kate had a flurry of events right around her two-year wedding anniversary, almost as if she was trying to plump up her visibility and "royal duty score" right around the time when it's widely believed Kate's "two year grace period" would end. But since then – late April – Kate has been largely absent. I guess we're supposed to believe that she's just resting and decorating all of her new homes (Kensington Palace and Anmer Hall). But I should note that Kate's "maternity leave" hasn't officially started yet – the royal "sources" claimed Kate wouldn't begin to take it easy until AFTER she christened a boat, which happens next week.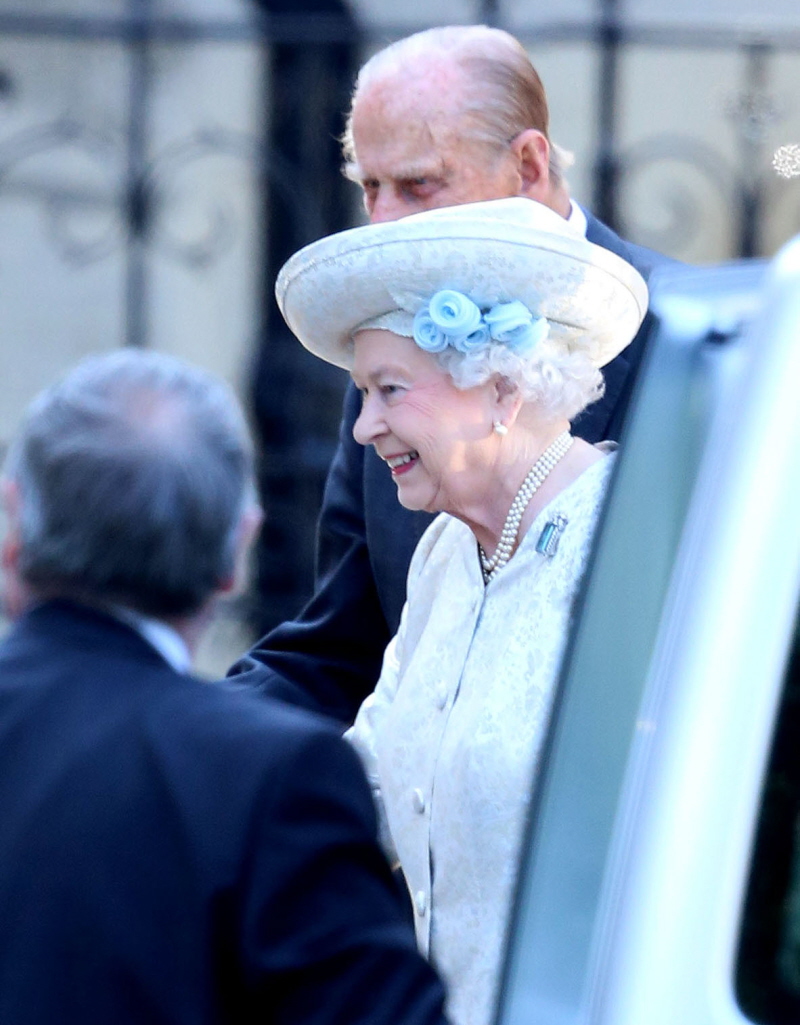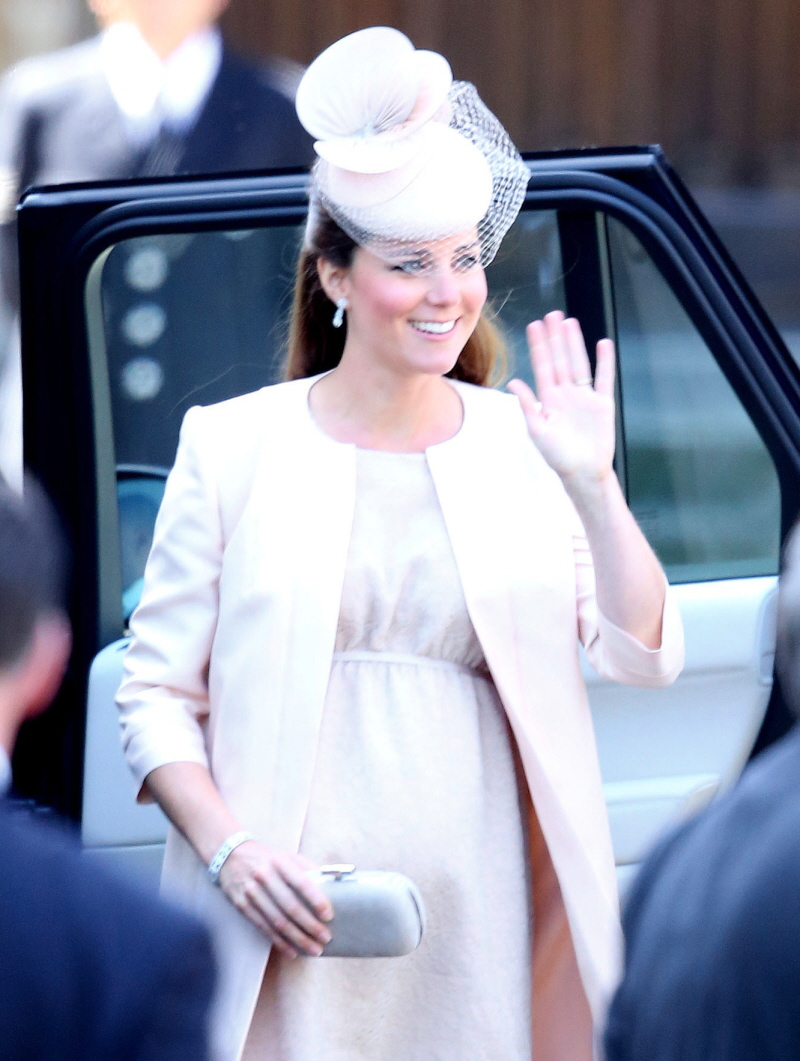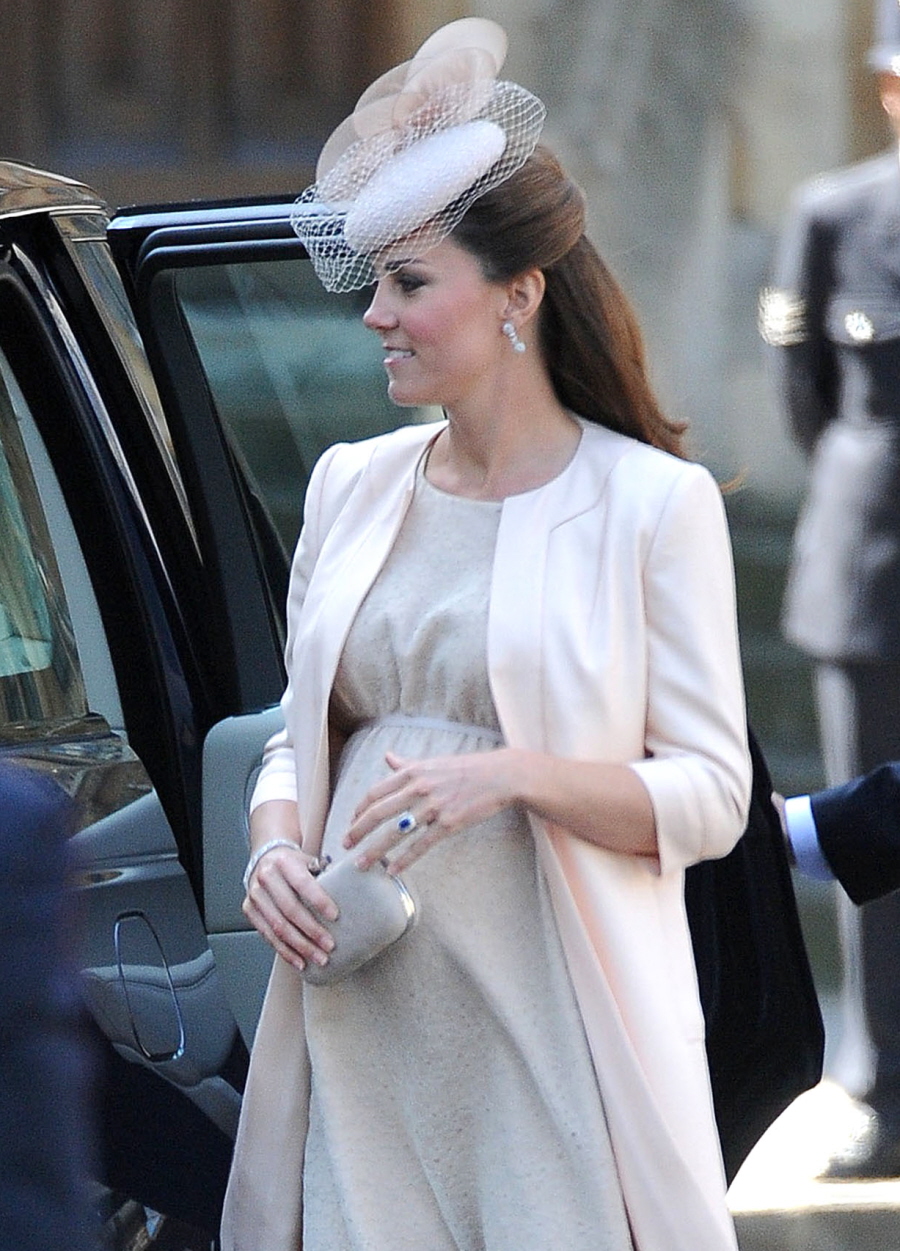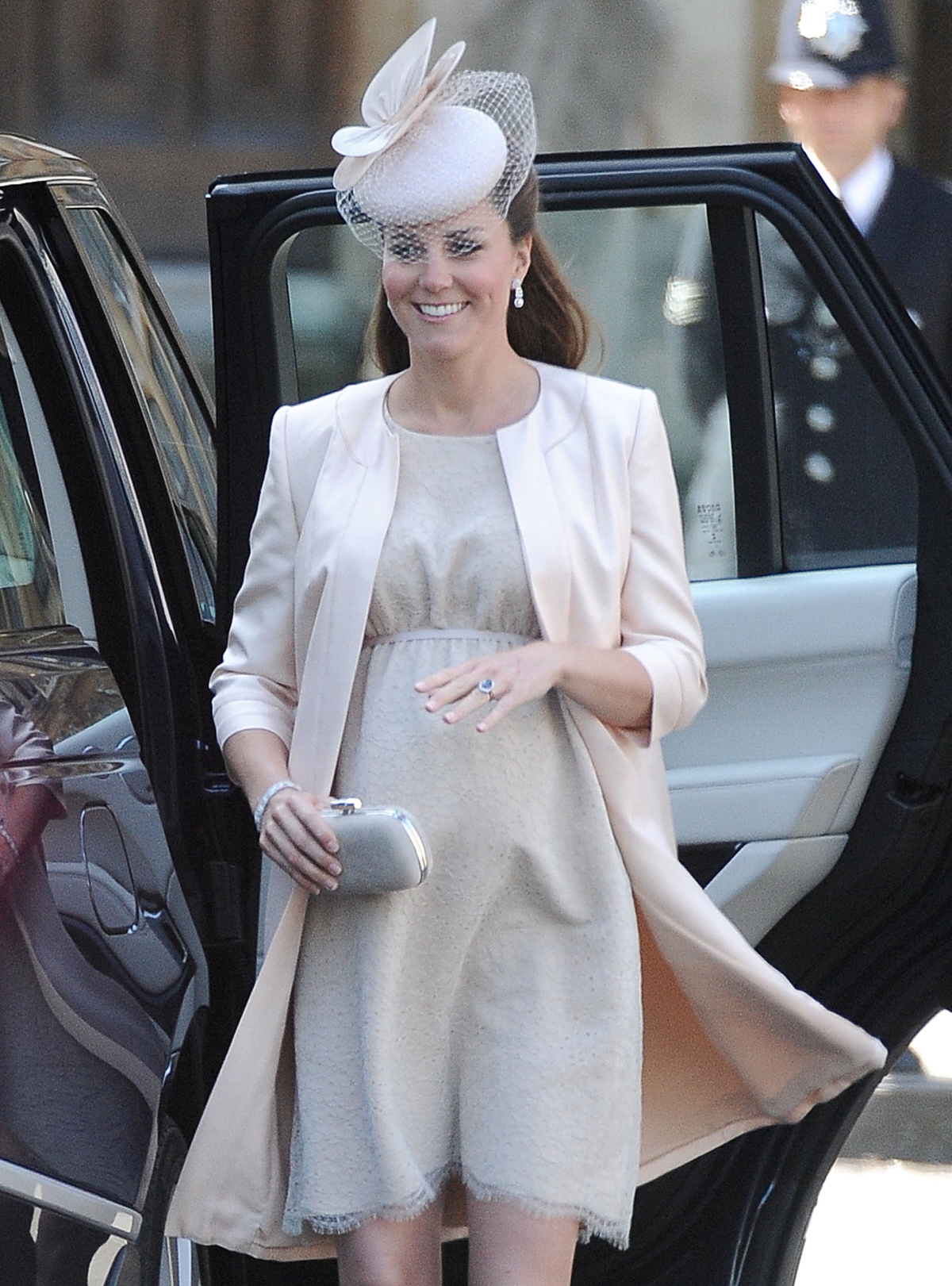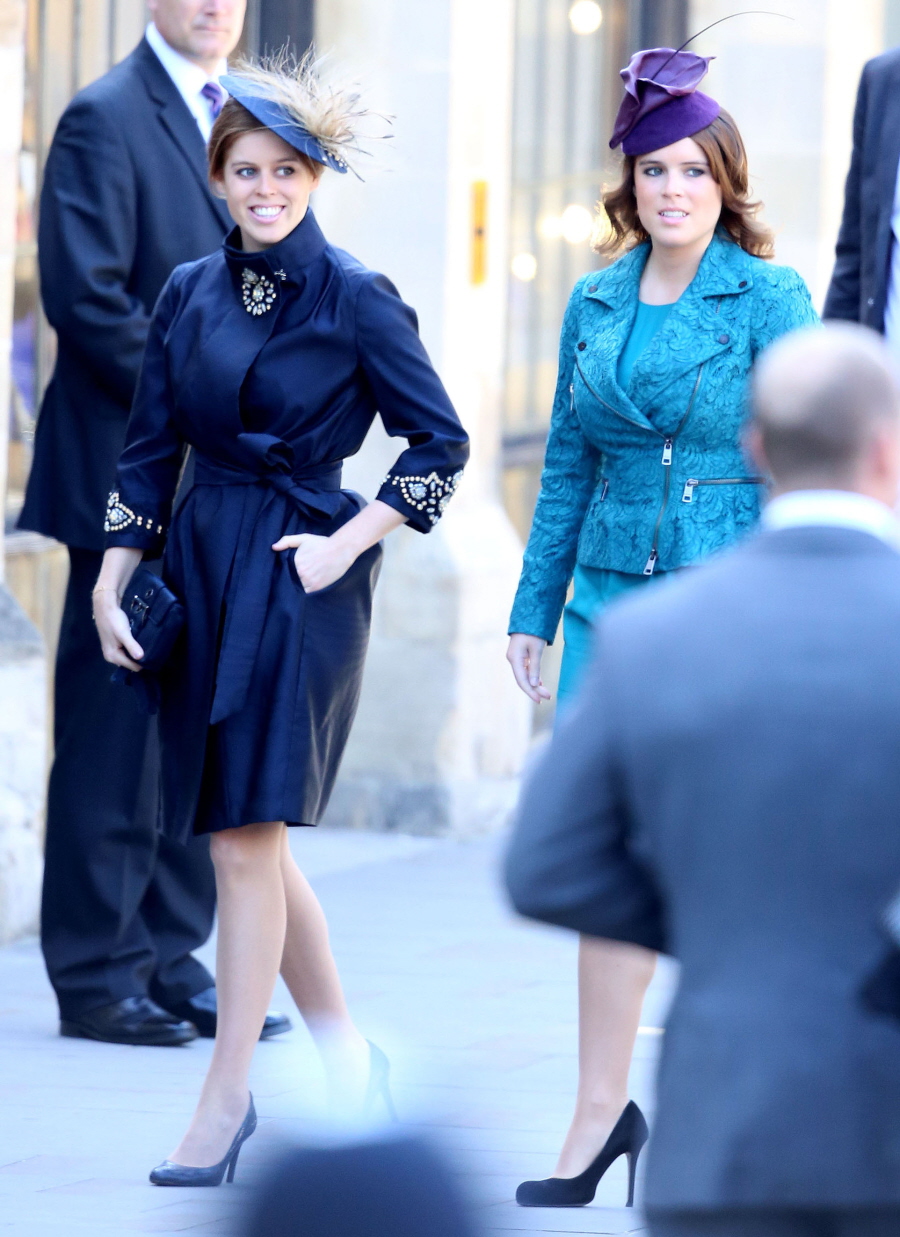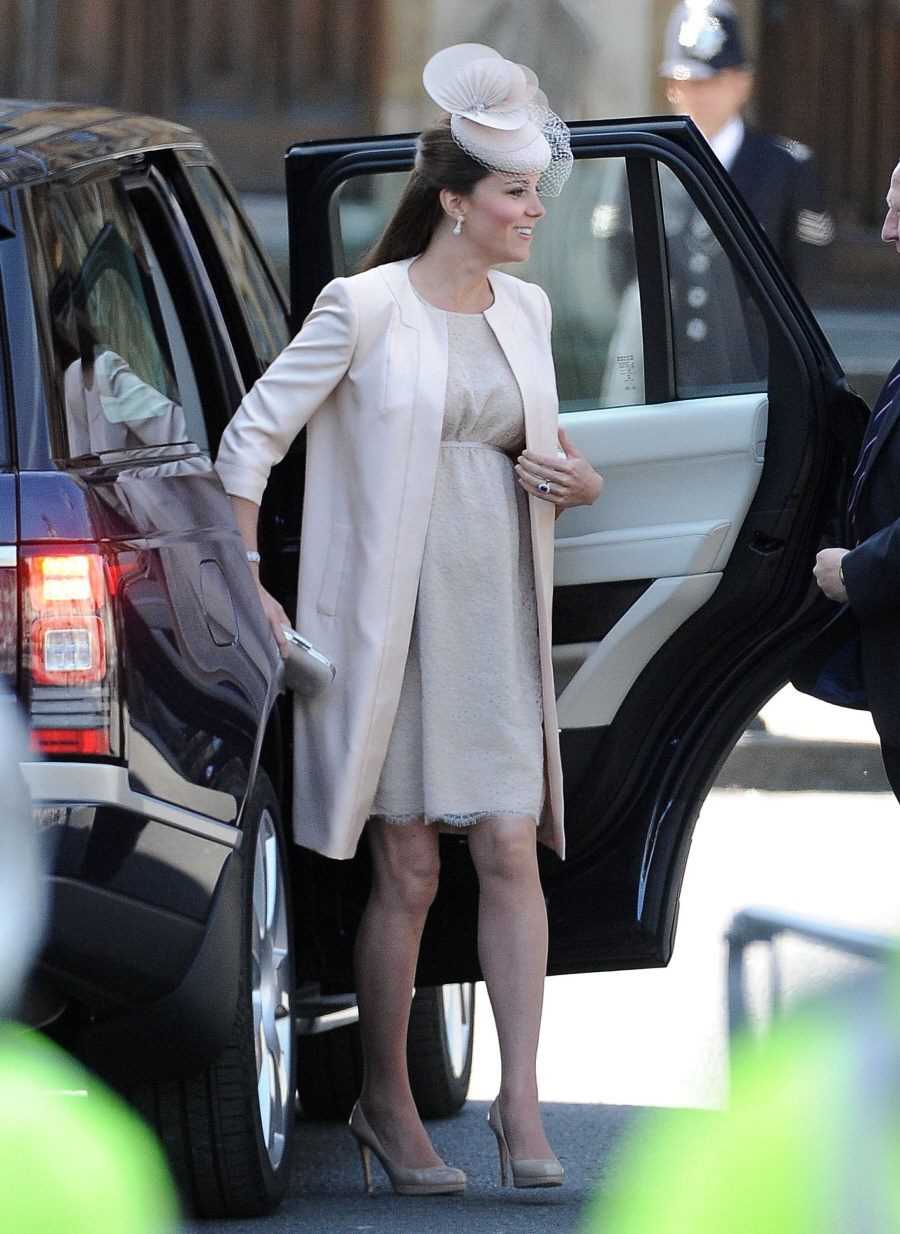 Photos courtesy of Fame/Flynet and WENN.