Here are new photos of Brad Pitt and Angelina Jolie in Paris for the World War Z premiere last night. Angelina wore Yves Saint Laurent (I guess we're supposed to call it "Saint Laurent" now) again! She's been wearing a lot of Saint Laurent this year. Apparently, this was a custom-made suit just for her. Which means it probably fits her like a glove. I don't mind Angelina in menswear-type clothes – I will always prefer her in a well-cut suit as opposed to a sack dress. But I do find this whole "look" rather boring. It needs a pop of color somewhere, or better jewelry or a different hairstyle. Everything is too sedate and somber.
I have some assorted quotes from Brad and Angelina too, most of which are from the UK premiere on Sunday. Brad told Extra, "We have a policy in our family, no secrets. I mean there's an age of understanding, so you've got to present it in a way that is age appropriate, but we know our children very well. We want everything to be on the table and any questions they have for them to ask. We unleash certain things on them when it's out of the scary zone. And we know where we're heading. It's been a lovely thing." No secrets… except for those gossip-y gerbils. Brad also talked to the NYDN about his fiancé/lover and how much he adores her. Brad said:
"I think the world of her. She is an amazing woman. She wasn't really nervous about coming to support me tonight; she was so moved — we were all so moved — by how much it meant to others. We didn't realize, or certainly I didn't realize, how many people were in limbo over this, deliberating, and unsure of what their options were. They didn't know the testing even existed, then you find out it is not available to everyone. It certainly should be, there is no reason for anyone to have to die. It's become a tipping point. I'm very touched by the reaction; it makes me very emotional."
Brad Pitt also said "That's who I fell in love with from the very beginning… The person that you see now is the person that I've always known and she's heroic and incredibly strong and will attack any problem head-on and make it work." Such a Jolie-Pitt lovefest. Sigh… these are good days to be a Brangeloonie.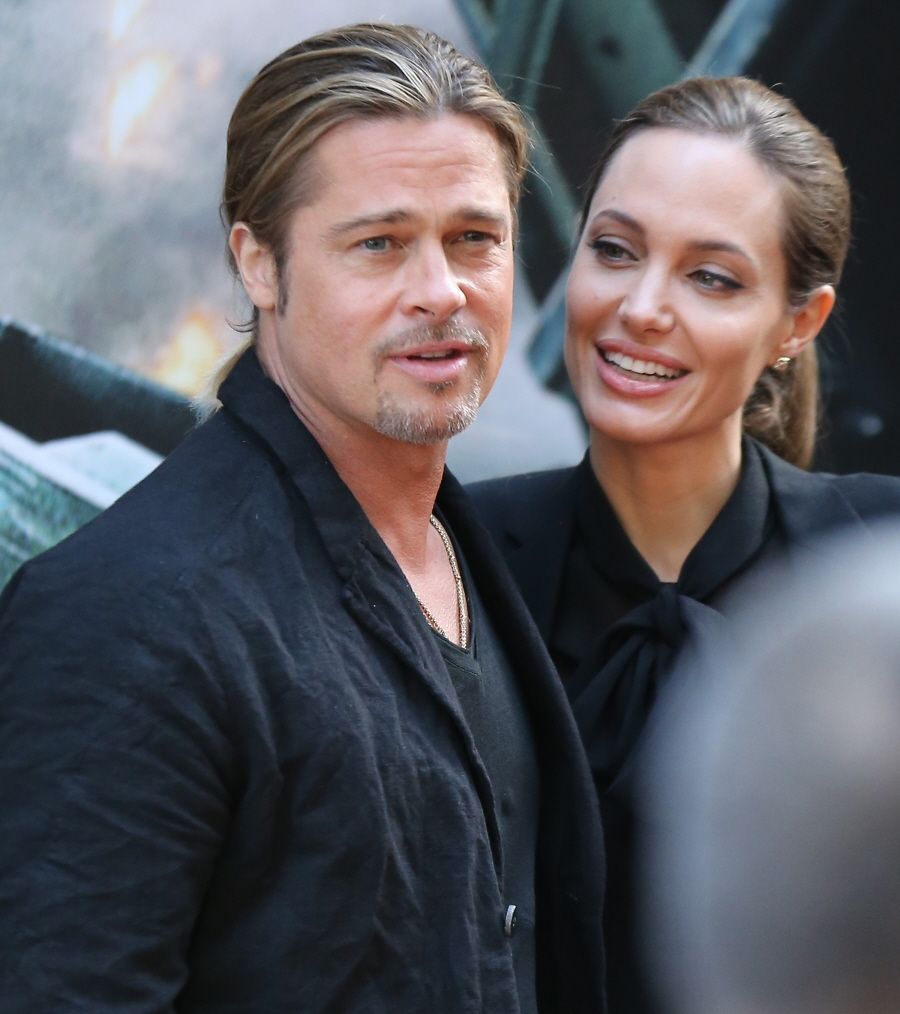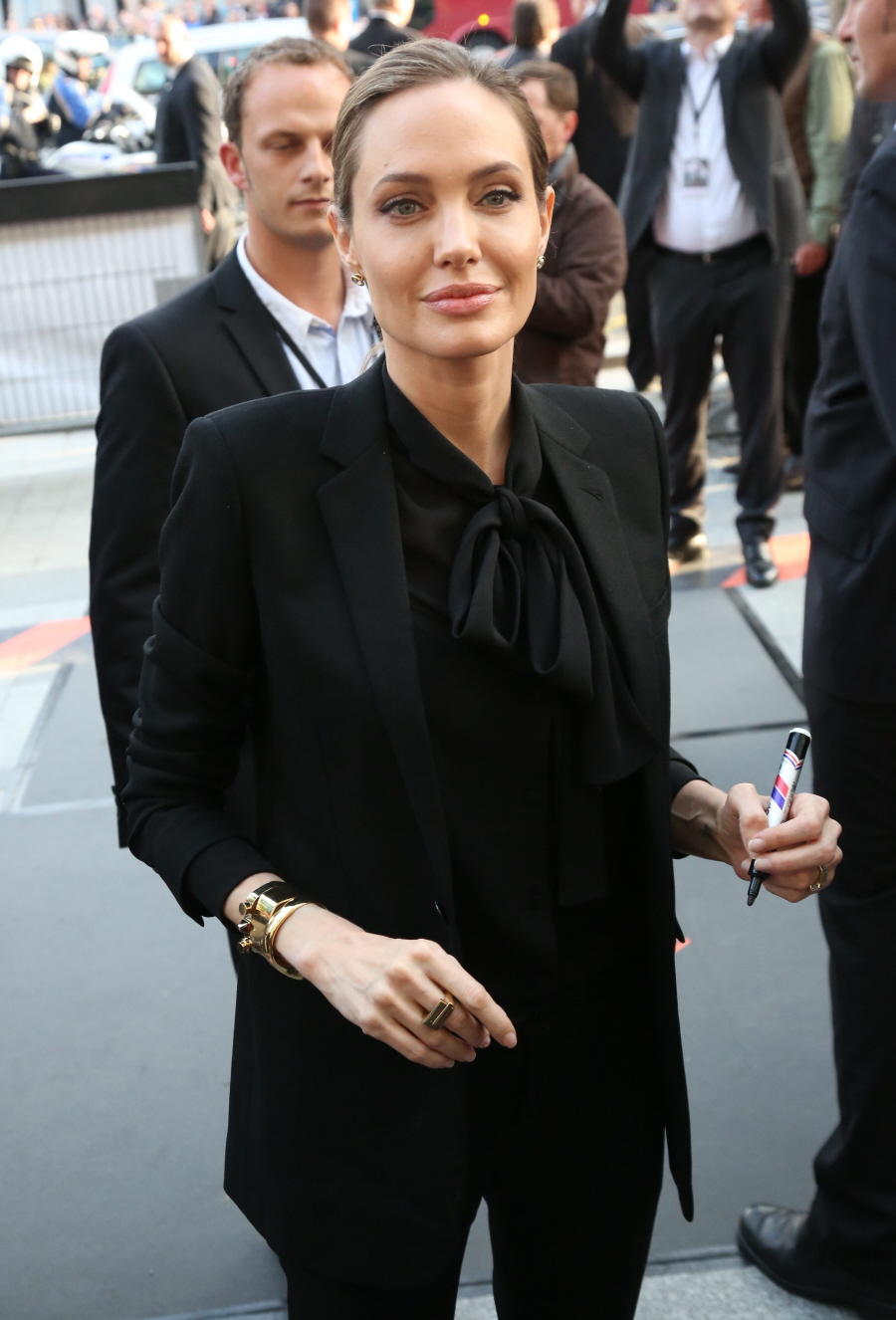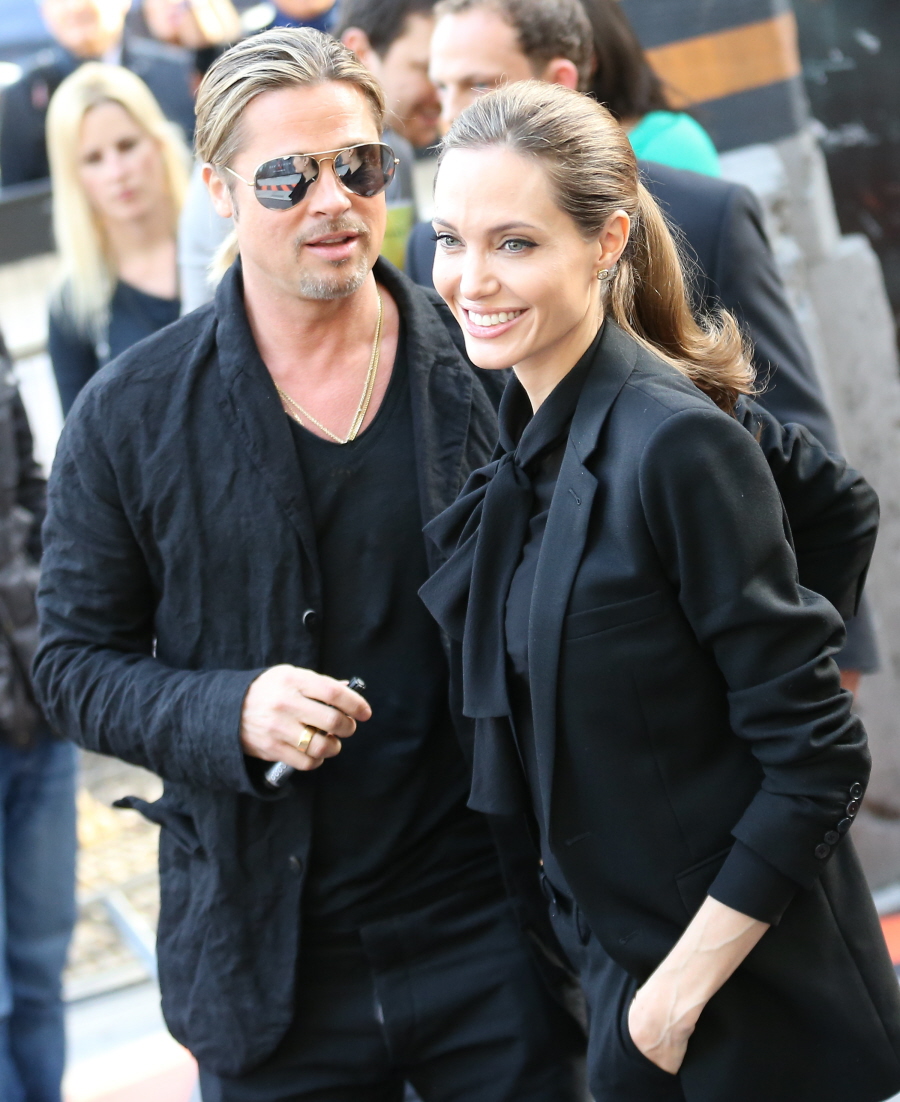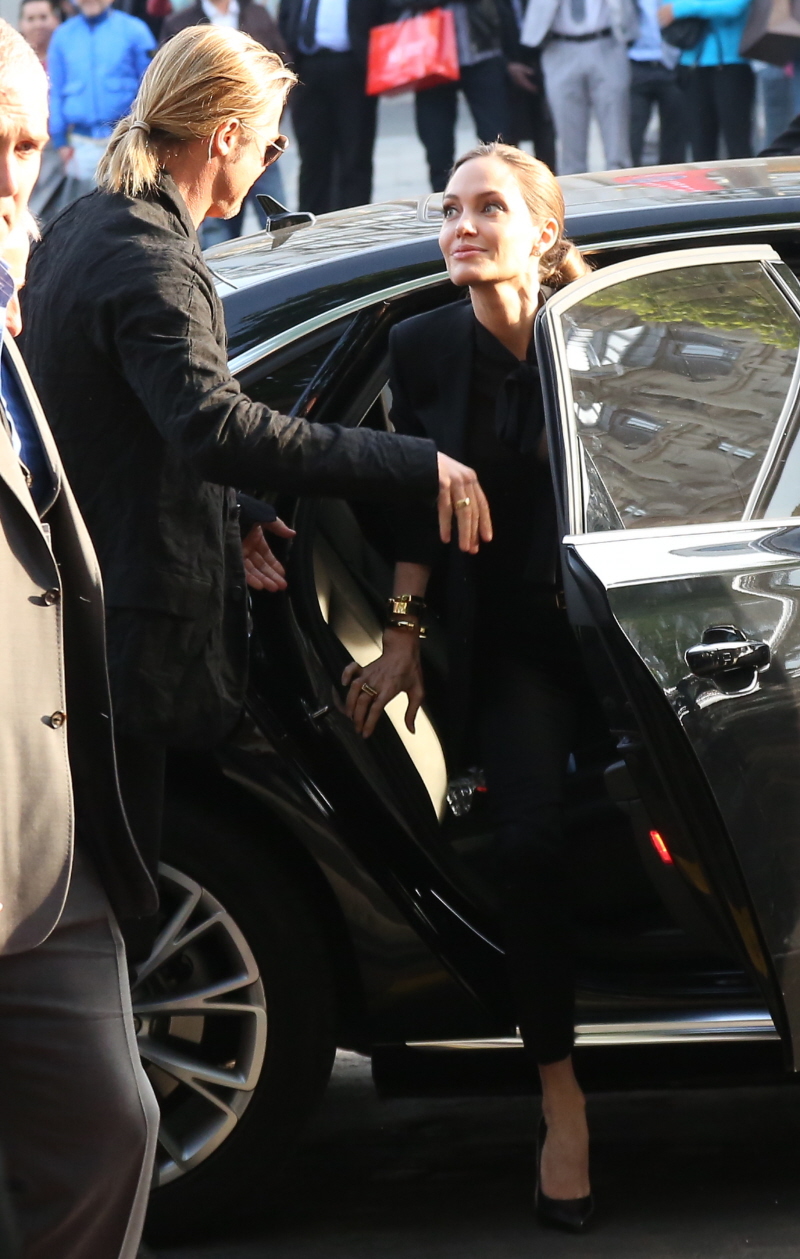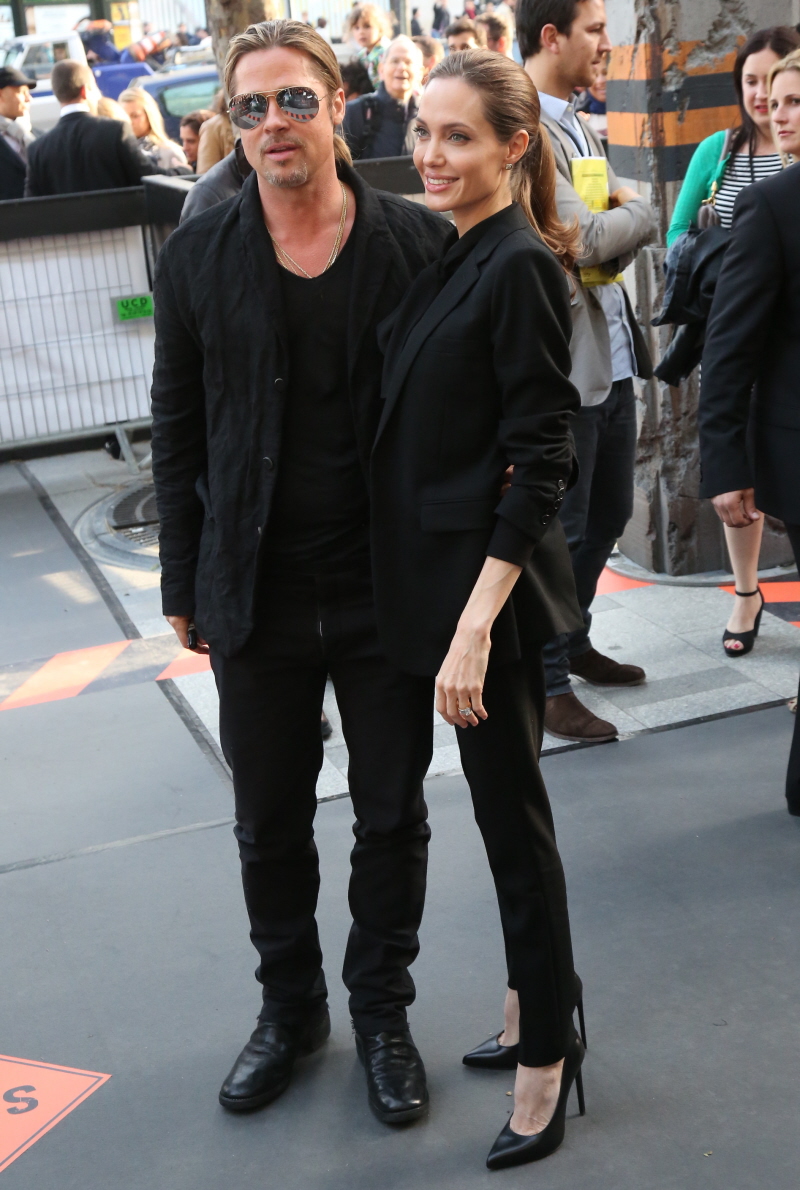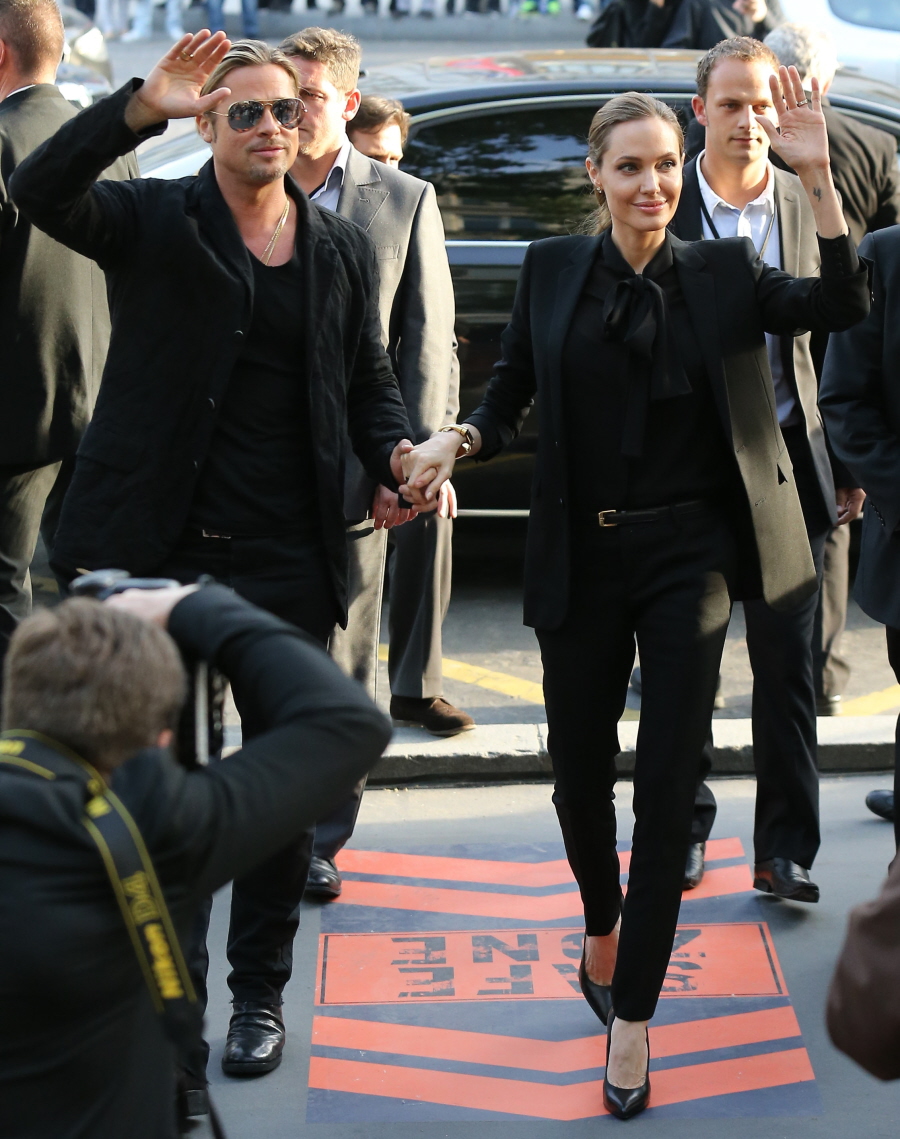 Photos courtesy of Fame/Flynet and WENN.