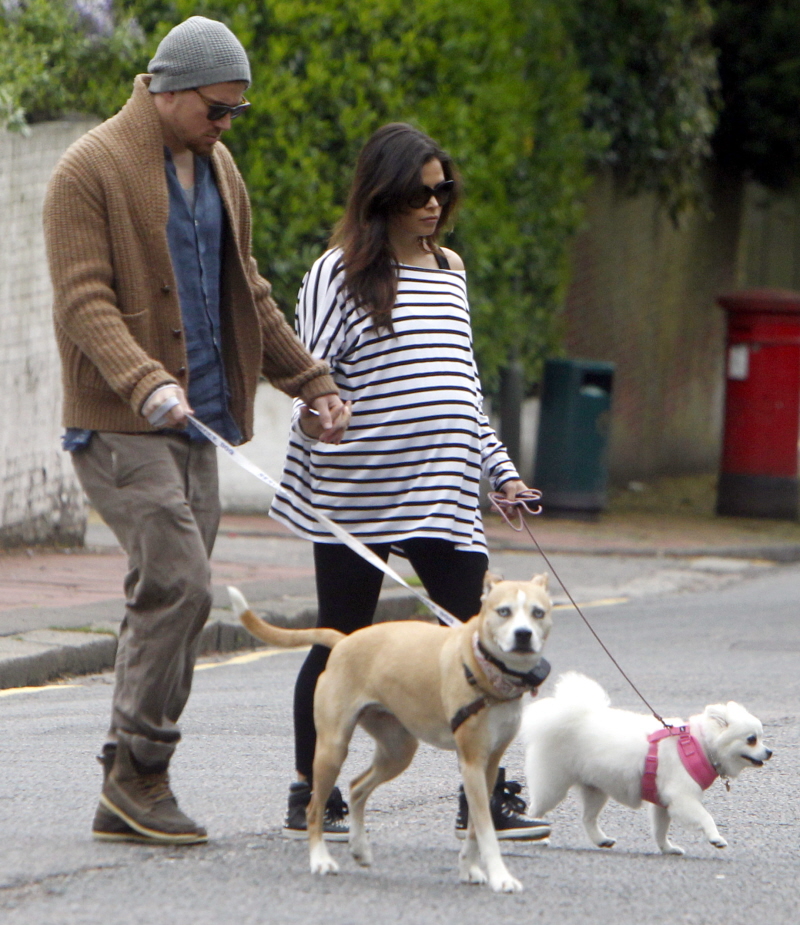 Channing Tatum and Jenna Dewan welcomed a baby girl last week in London. Channing is in London for work, so he moved his family (including the dogs) to the UK while he worked, and he and Jenna made their peace with her giving birth in London. The announcement came over the weekend, although it took forever to find out that Jenna had given birth to a girl. And now we know the name!
Channing Tatum is now officially the Sexiest Dad Alive.

He and wife Jenna Dewan-Tatum welcomed daughter Everly on Friday, May 31 in London, they announced on their respective websites.

Both parents posted "Welcome to the World!" with the message: "Jenna Dewan-Tatum and Channing Tatum are thrilled to announce the birth of their daughter, Everly Tatum, who was born on May 31st in London. Sending love and light to Chan, Jenna, and Ms. Everly!"

It is the first child for the couple, who wed in 2009 after meeting on the set of Step Up. They announced their pregnancy in December. Everly arrived in London, where the couple has been residing while Tatum, 33, films Jupiter Ascending with Mila Kunis.
Everly Tatum? I'm sorry, but I really dislike that name. "Tatum" is such an odd last name anyway, and the princess-y quality of "Everly" doesn't really go with Tatum. It also sounds – and pardon me for showing my Southern roots – very much like what a Southern dude thinks is a "fancy" name. Channing is an Alabama boy, and he's pretty rednecky. So if you look at it that way, Everly sort of fits. Maybe they'll call her "Lee". Lee Tatum sounds badass.
Meanwhile, Channing went back to work three days after Jenna gave birth, according to Us Weekly. So much for paternity leave!! THANKS OBAMA.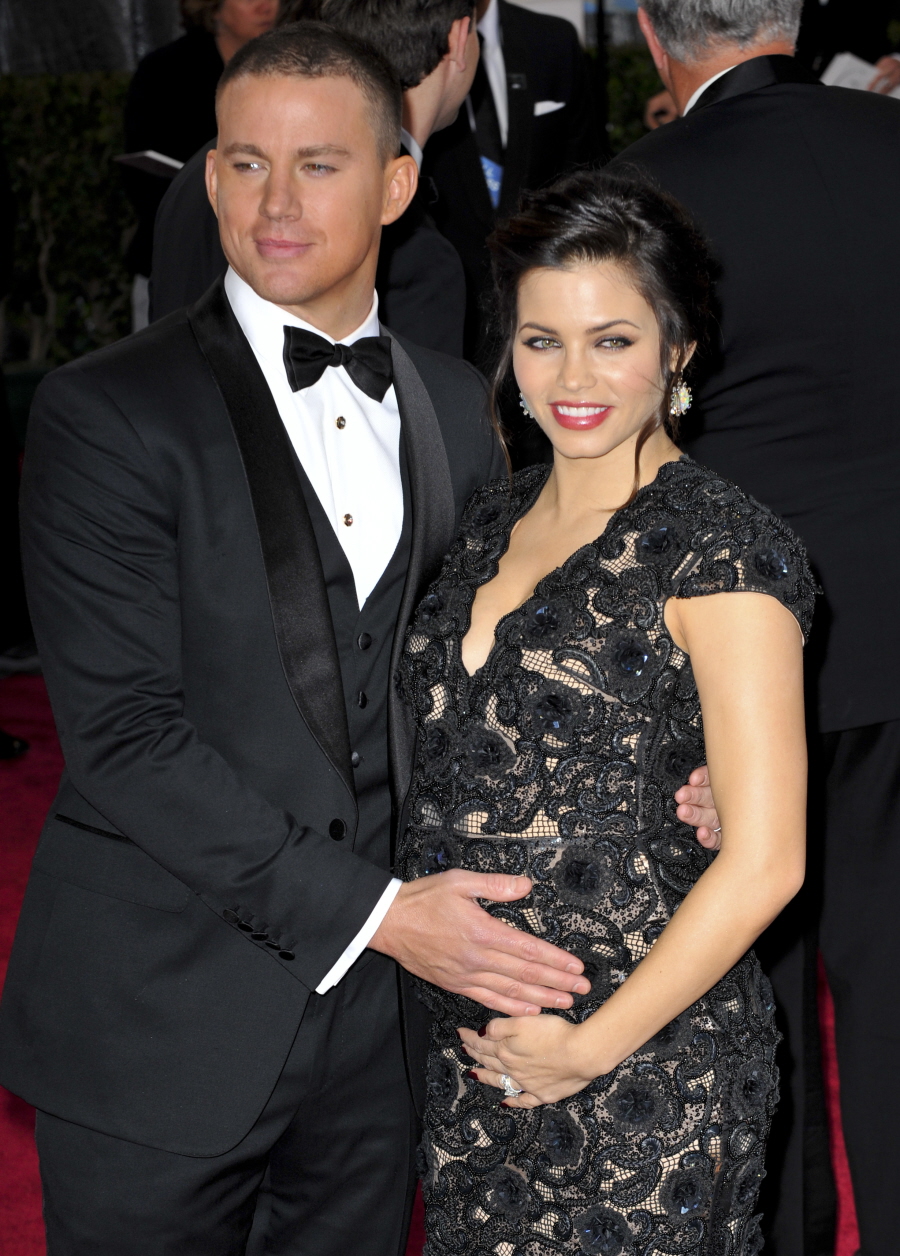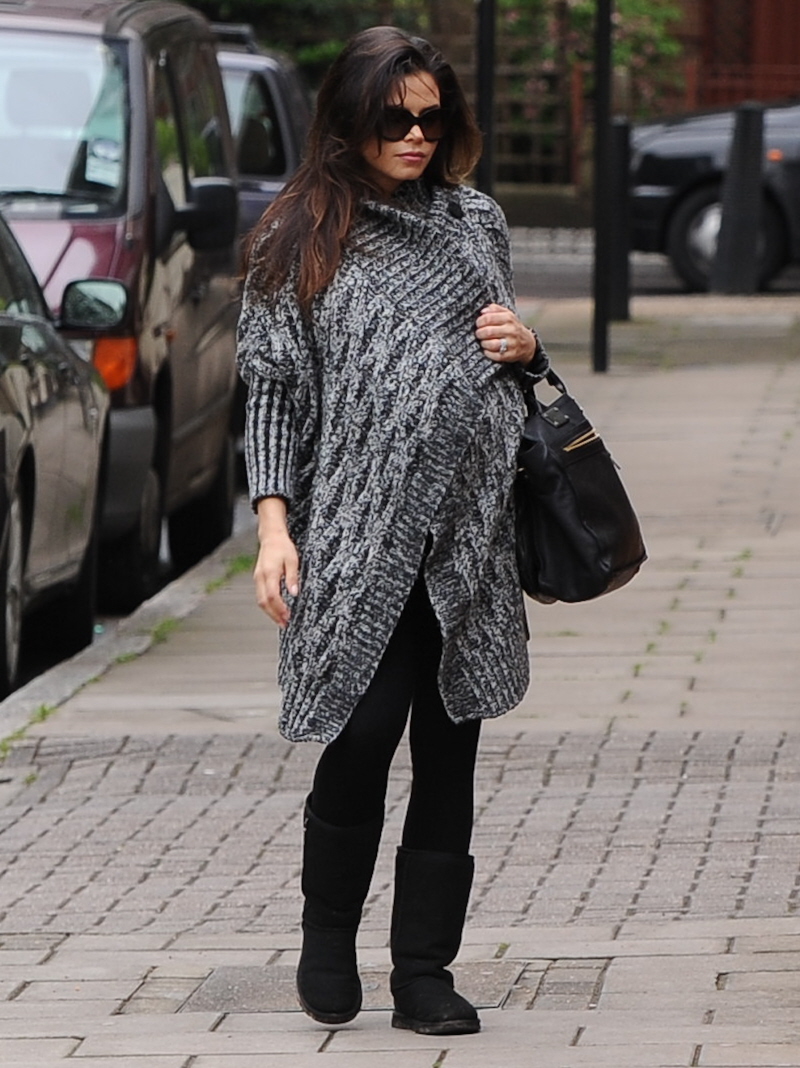 Photos courtesy of WENN.