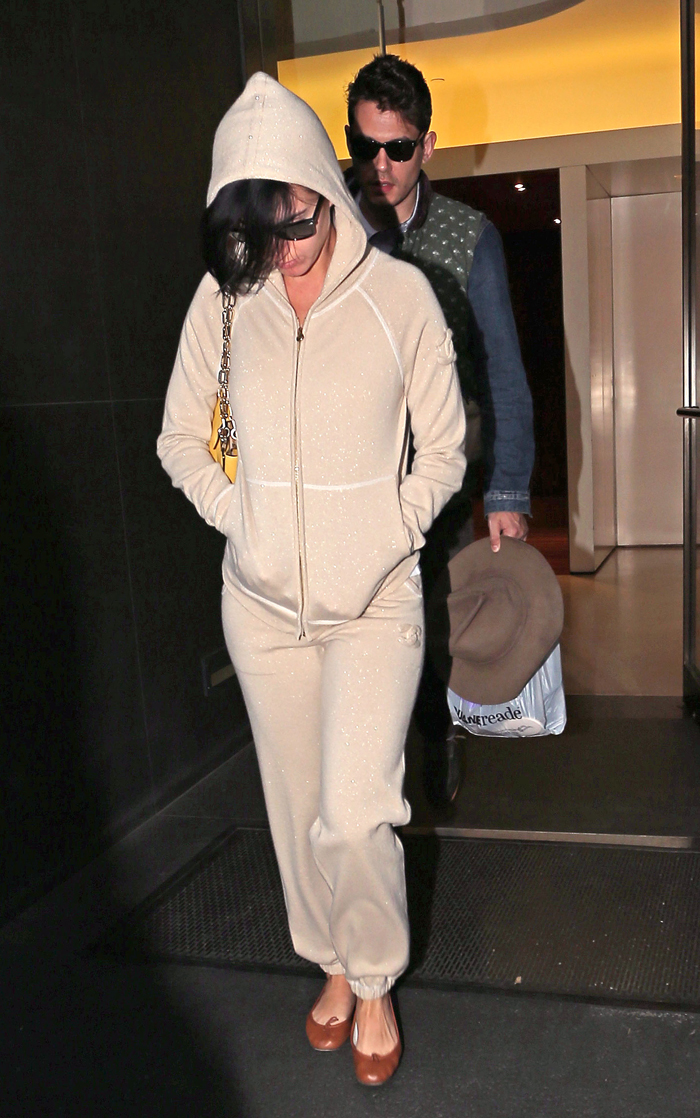 Here we go again! The perfectly gross couple is back in action and reunited because — I guess — neither one of them can find other people in their "dateability range" that will put up with their crap. If I really think about it, I don't know who else each of them could really date at this point. John could score up-and-coming starlets, but he wants someone who already has a name that he can use for publicity. As for Katy, she seems pretty high maintenance and clingy and a lot of dudes in her fame category wouldn't put up with that when they can always date down and find someone who will just chill. So I guess John and Katy are sort of perfect together even though they broke up for a second time in March. Now it's on again, bitches: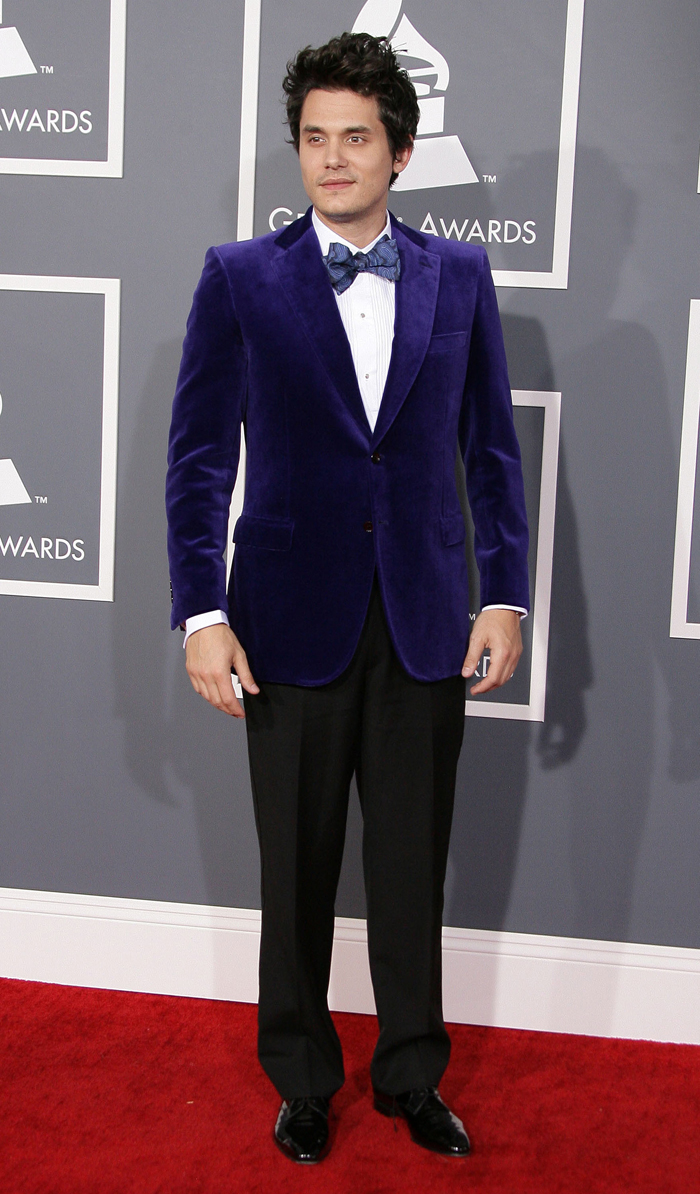 Katy Perry and John Mayer are reportedly giving their romance a THIRD shot. The stars — who split for the second time in March — are said to be casually dating again. A source revealed: "They are just hanging out. They are not putting a label on it."

The couple were spotted out on an intimate date at the weekend and have spent several recent nights together, according to US reports.

Weeks after breaking up in March, guitarist John told chat show hostess Ellen DeGeneres that he was "happier" without the Hot N Cold singer. He added: "I'm on the same journey as everyone else. Coupling is a tricky thing." Asked by Ellen if he and Katy had split up for good, he replied: "Correct."

It was claimed that Katy's constant mentions of her ex [Russell Brand] was the catalyst for her split with John, who was reportedly driven to jealous rages whenever she brought Russell up.

A source said: "Katy and Russell still talk to one another and that was another thing that irked John. He's never been in a relationship where he wasn't the main focus all the time and it bothered him.

"Sure, Katy was unhappy that John constantly flirted with other girls and played up his heartbreaker image, even when she was standing next to him. But, Katy gave it back. She knew that she could push John's buttons by comparing his flaws to what she saw was great in Russell, which he hated."
[From The Sun]
So just "hanging out" but "not putting a label on it" = convenient sex? Sounds like a plan for these two rich and famous weirdoes. Yet if these two are reunited, I have to wonder if Robert Pattinson isn't off sniffling in a corner somewhere. Honestly, I don't think that Katy and Sparkles were a thing at all, but I think they just did silly, unorthodox things like crash wedding rehearsals together. A new update from Entertainmentwise says that Katy and Sparkles are just friends, and he "finds her really fun" because she's "not moody like Kristen." Still, I feel bad for Sparkles because if Katy's back with John, she won't have much time left for her non-gay, gay boyfriend. Every girl needs one, you know.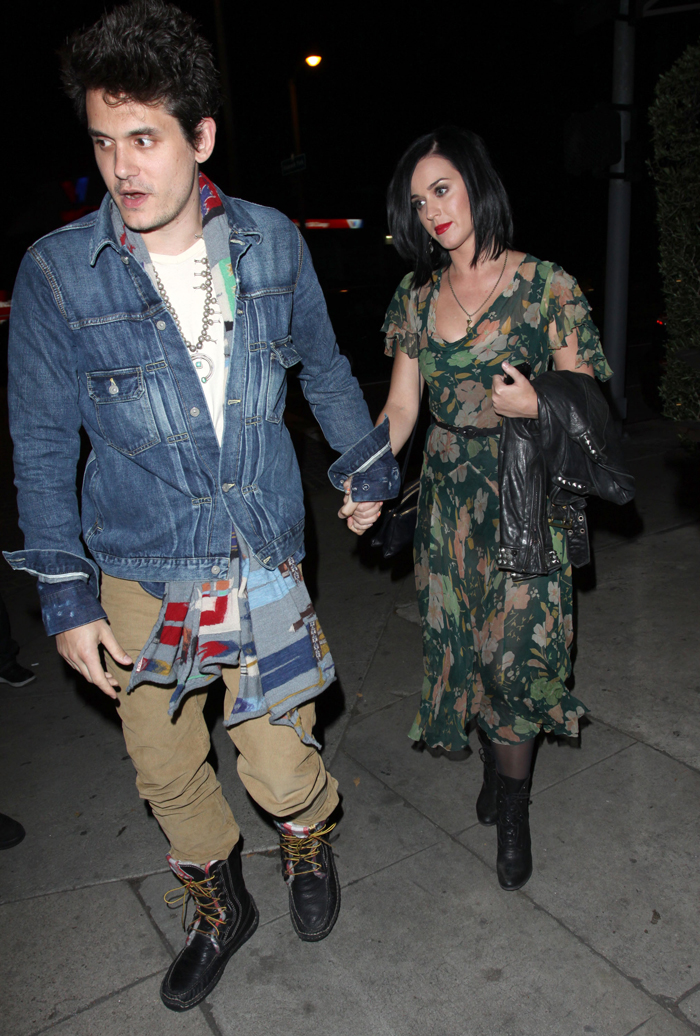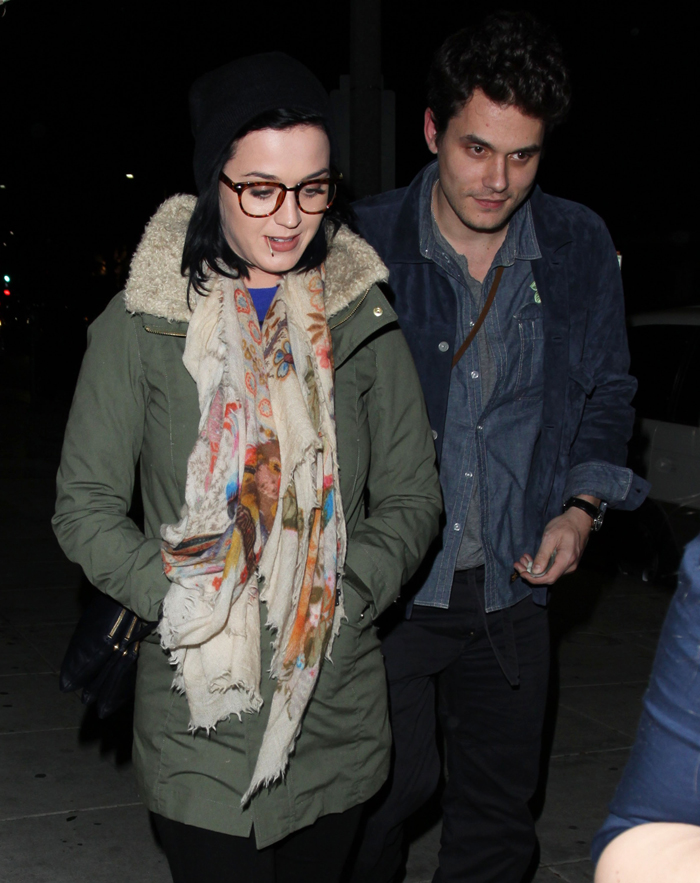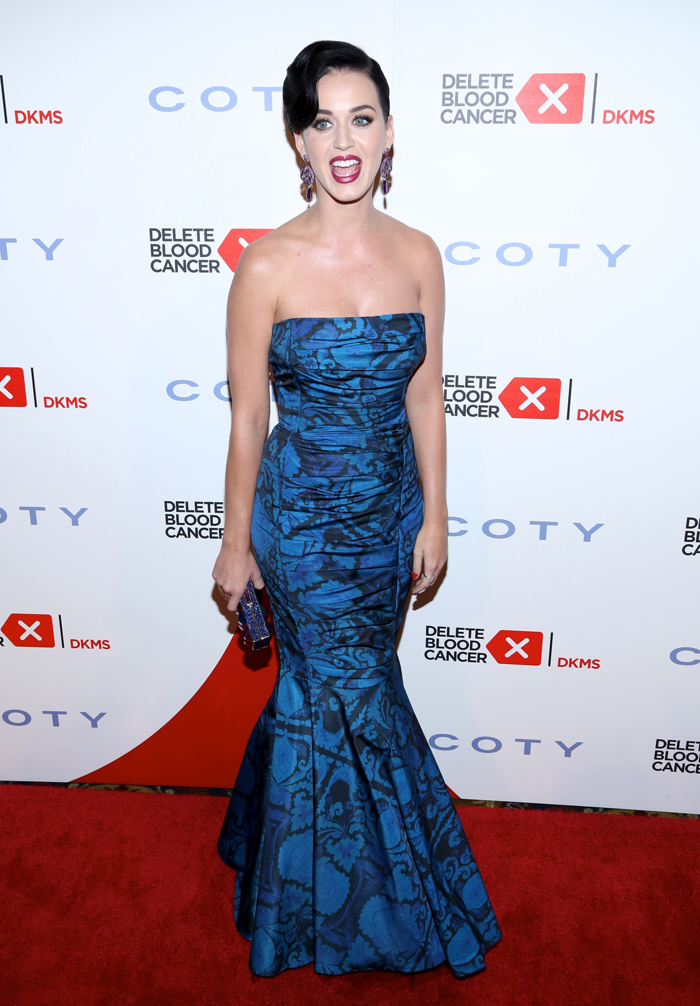 Photos courtesy of Fame/Flynet/WENN