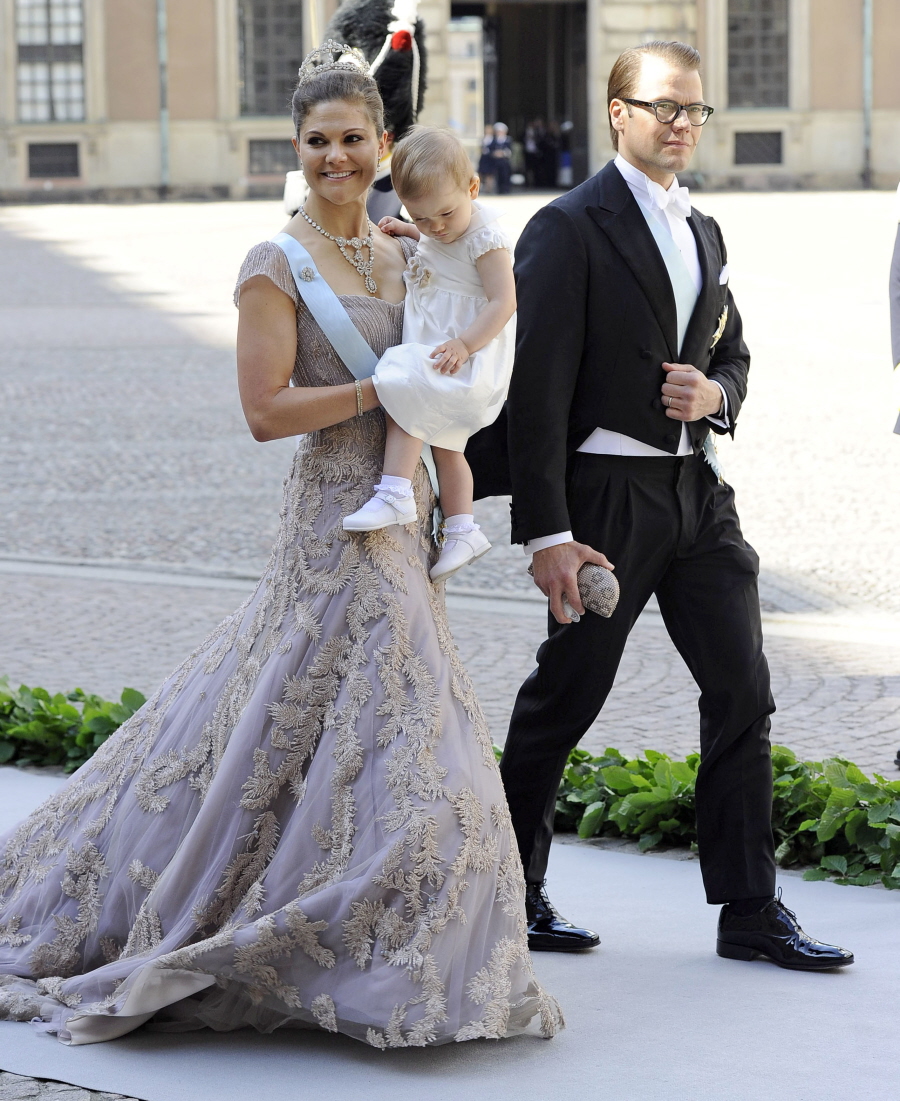 Here are more photos from yesterday's royal wedding in Sweden. I covered all of the wedding dress stuff in a previous post, and this post is dedicated to the royal wedding guests. Let's start with the bride's sister, Crown Princess Victoria, her husband Prince Daniel and their daughter Princess Estelle. Victoria wore "a greige rosé silk organza gown with layers of hand-dyed tulle accented with pearls and Swarovski crystals in amethyst and pale grey opal by Swedish couturier Fadi El Khoury." THIS IS GORGEOUS. RCFA thinks it's kind of up-stagey, which… yeah. It is. Then again, Maddy's wedding gown was really underwhelming, so it's not like Victoria had to try that hard to upstage her little sister.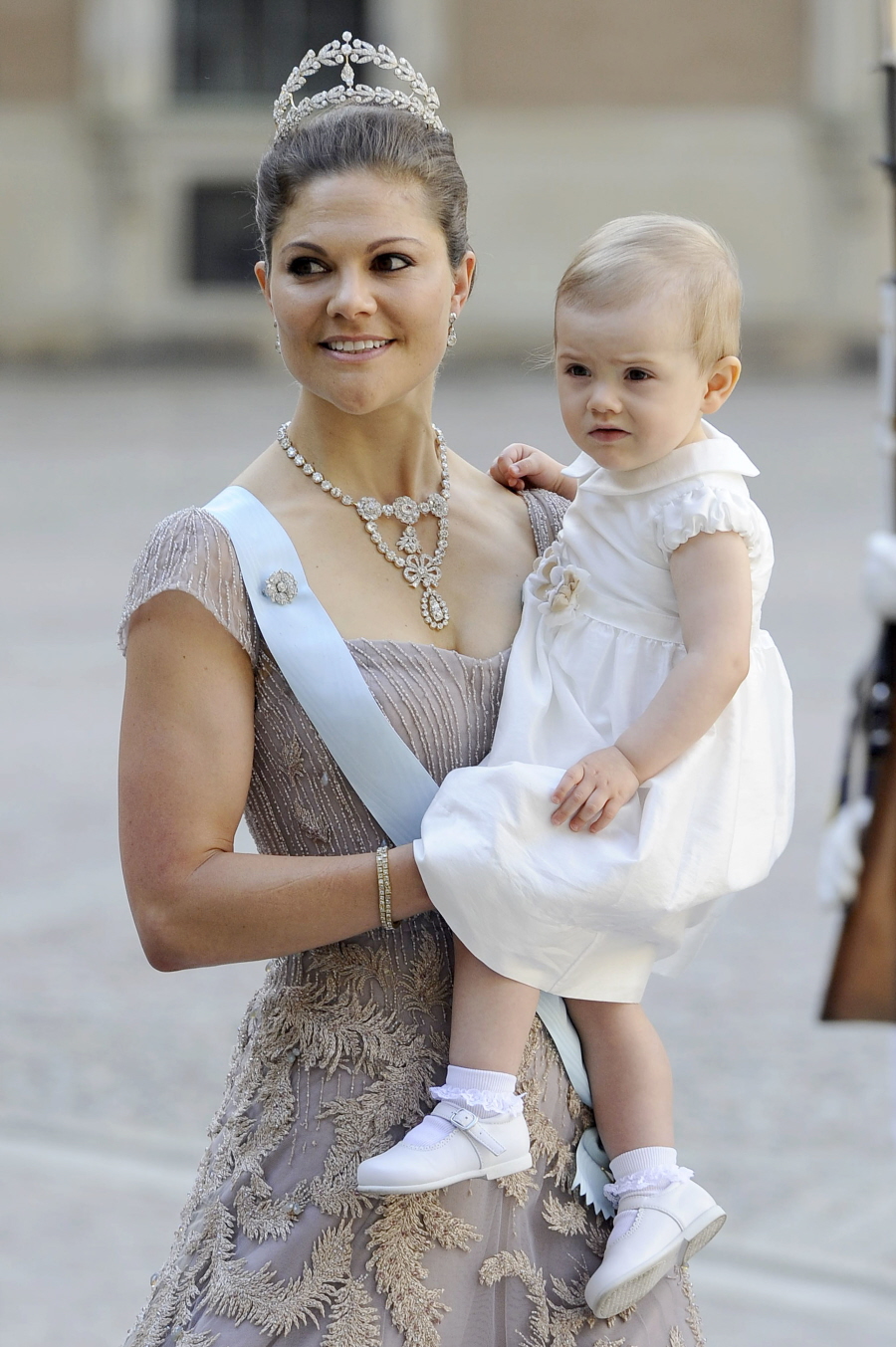 Also, I wanted to show you what Victoria wore to the pre-wedding gala dinner on Friday night – she wore this muted Jenny Packham gown and once again, she looked fantastic. This to me is how a lady should dress for a wedding.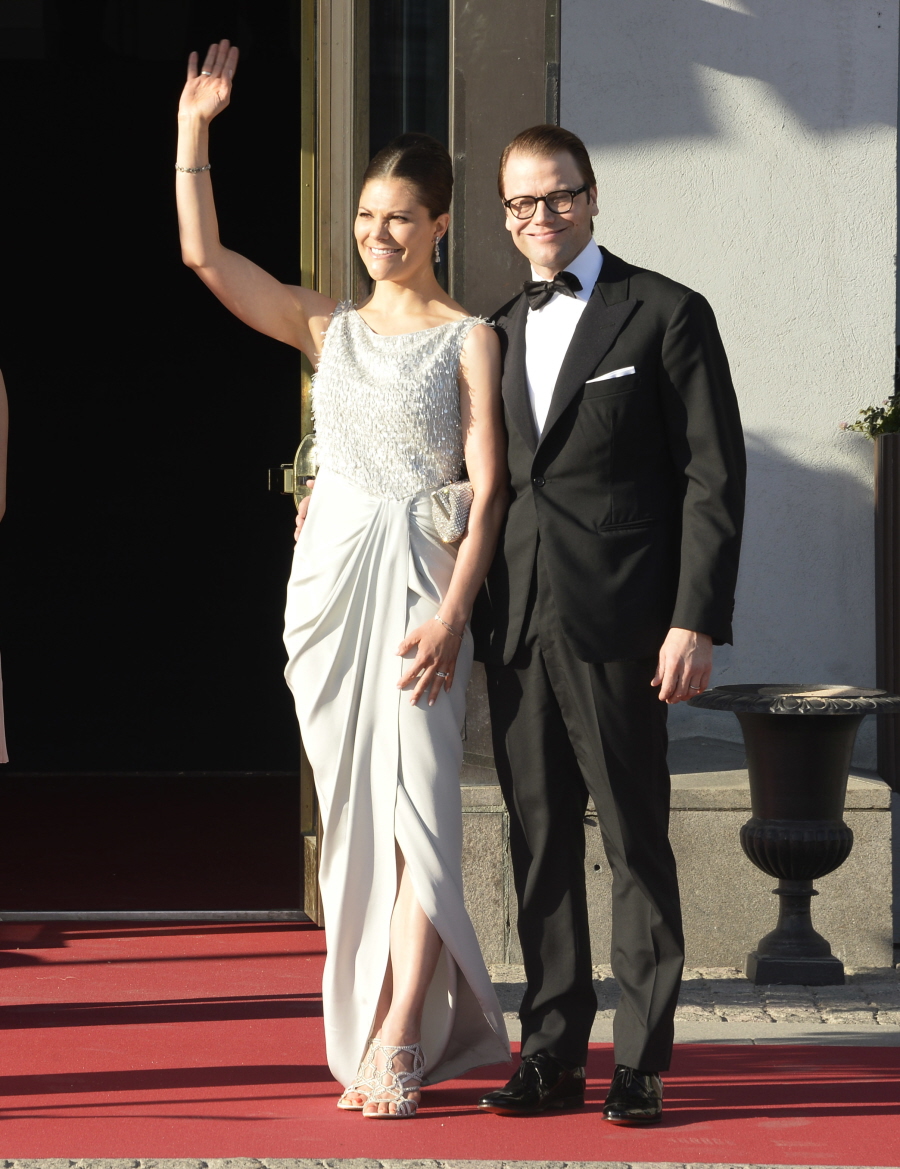 Here's Queen Silvia and her son Prince Carl Philip, in uniform. MMm. I was going to include photos of Carl Philip at the pre-wedding gala, but they are so delicious I think I'm going to need a separate post.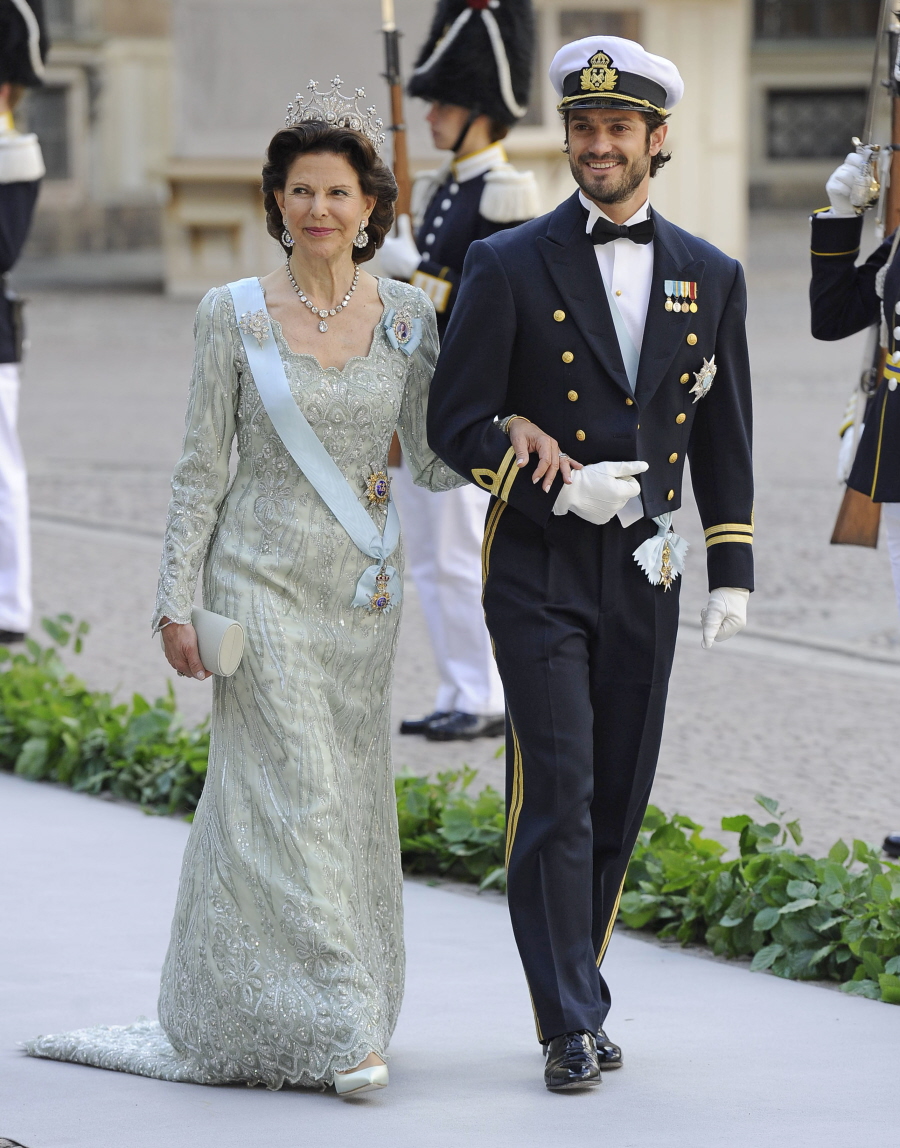 Princess Marie Chantal Miller and Prince Pavlos of Greece. I have never understood why Marie Chantal is a thing. Remember when Vogue used to report on her comings and goings endlessly? The Greek royal family got thrown out of Greece, so it's not like she's a real princess or anything. Anyway, she looked like she smelled something in every single photo. I also think it's tacky to wear white or off-white to a wedding if you're not the bride.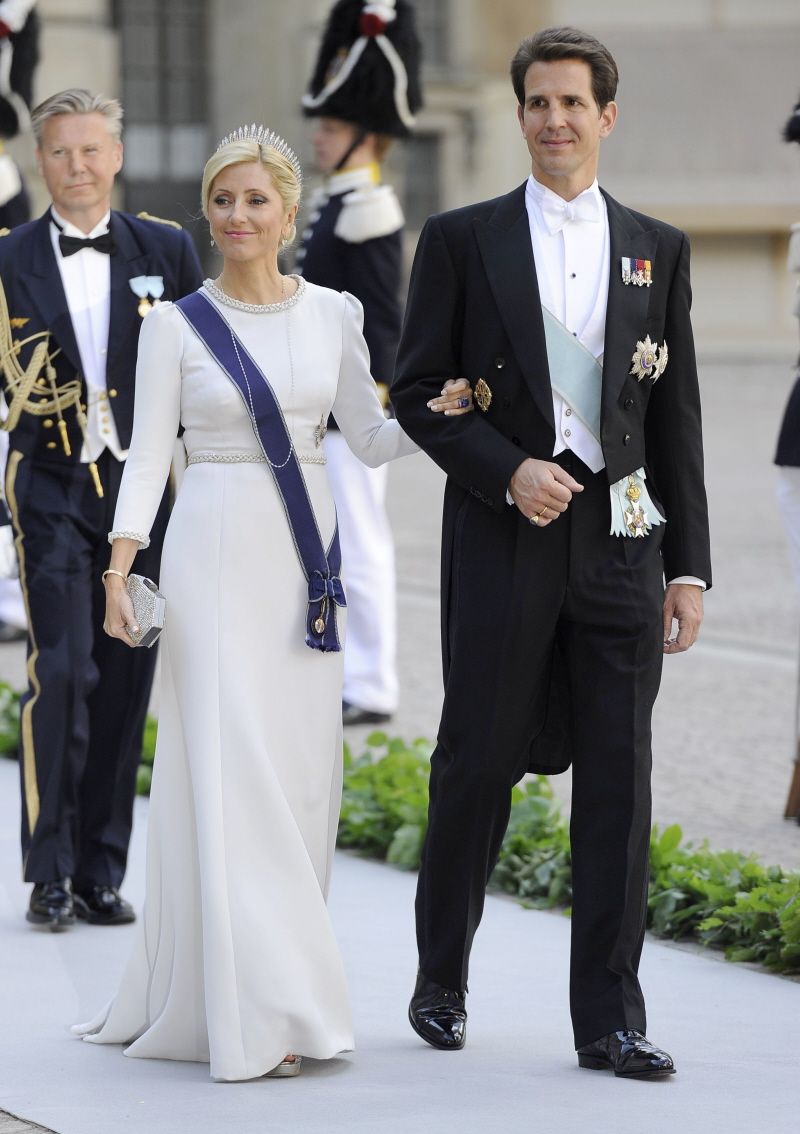 Princess Charlene attended the wedding solo. She looks so sad and thin and druggy. Poor Charlene. Her gown is Akris, one of her favorite labels (if not her favorite). It's a pretty gown, I guess, although I don't know who wears chocolate brown to a summer wedding. I've already gotten emails about Charlene's lack of jewelry p0rn, so have it. She should have worn SOMETHING. Earrings, a necklace, something.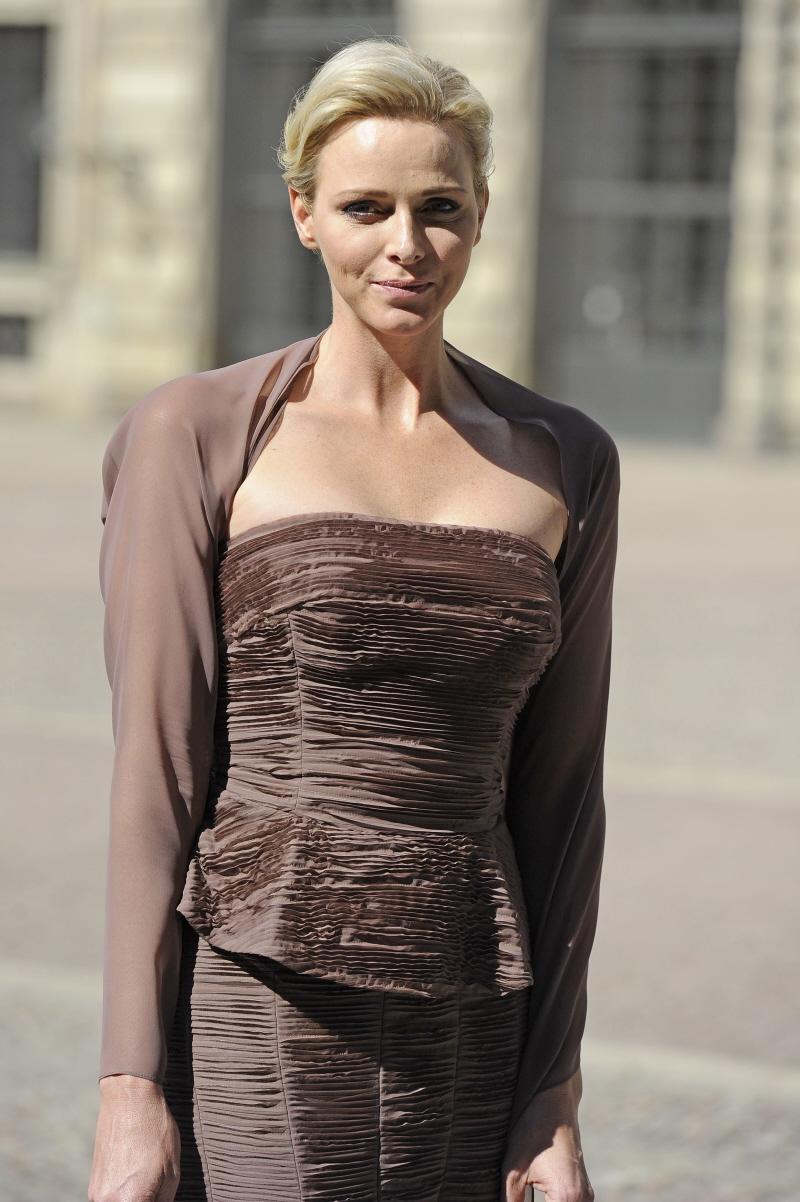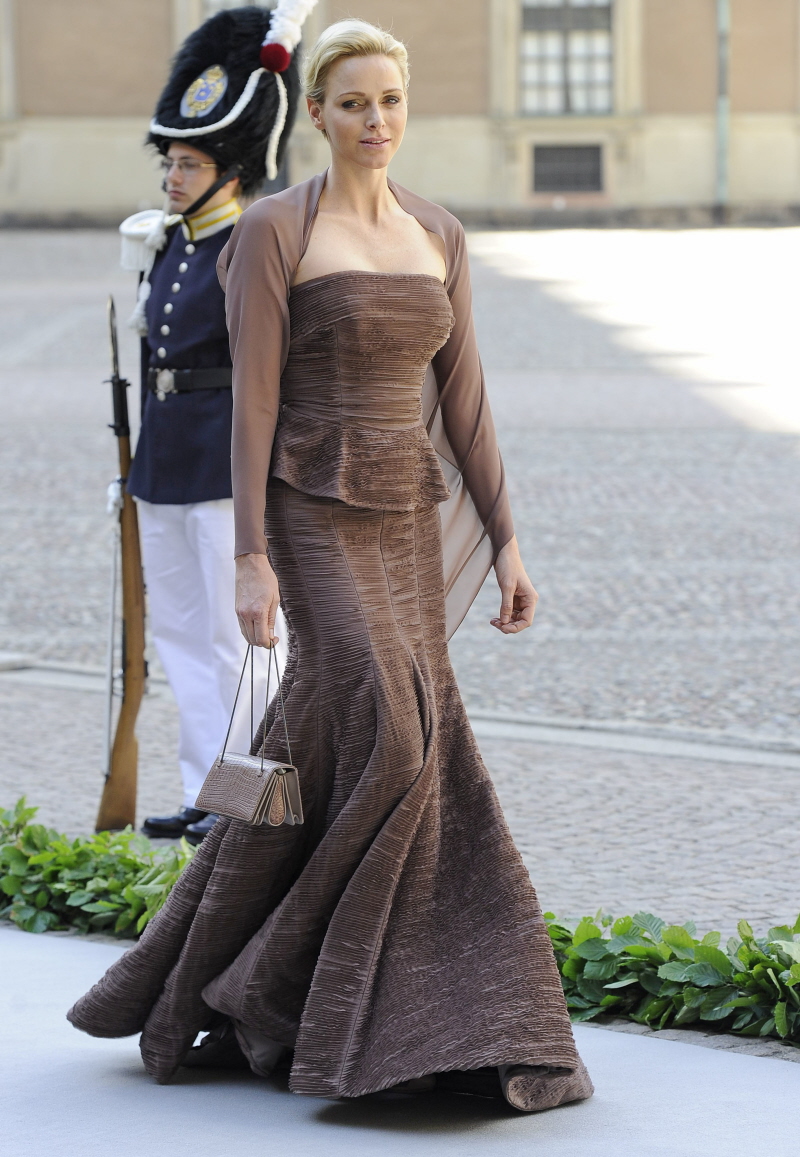 I didn't even recognize Prince Edward in uniform. Sophie looks kind of dowdy.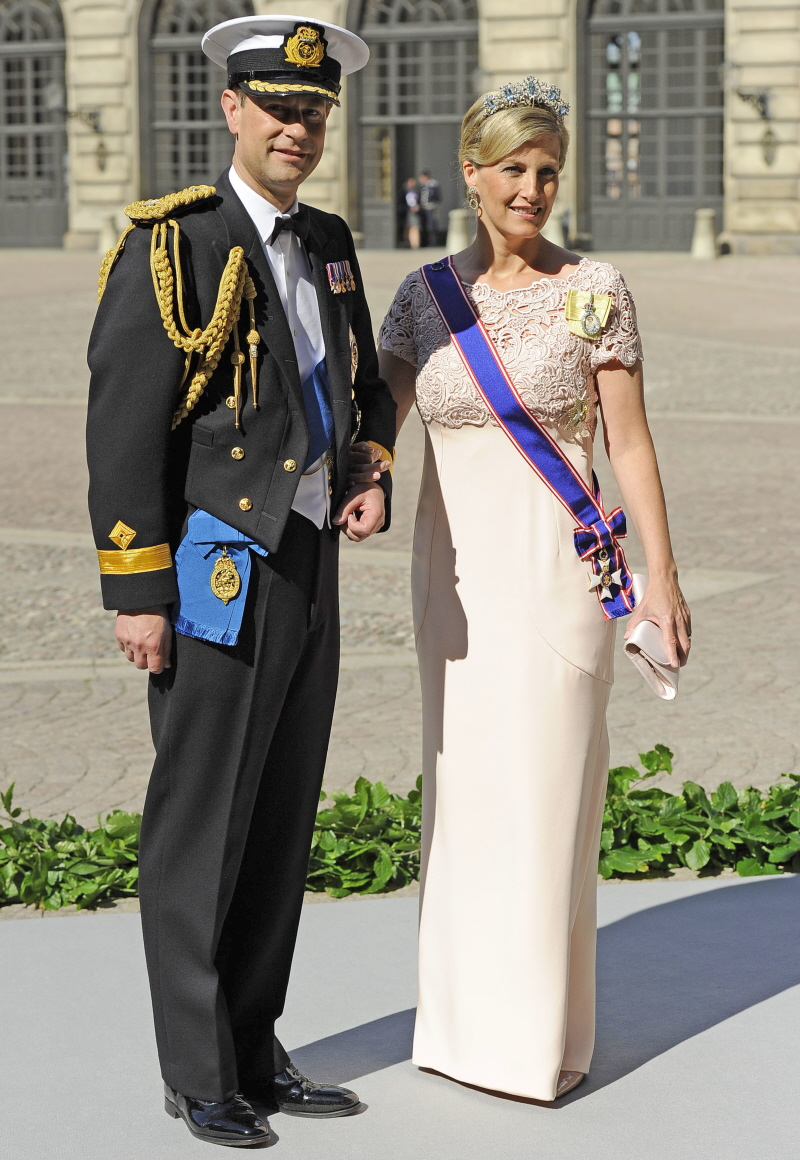 Denmark's Crown Prince Frederik and Crown Princess Mary. I'm trying to figure out if her skirt is lined. Is that scandalous? Frederik looks really cute in uniform.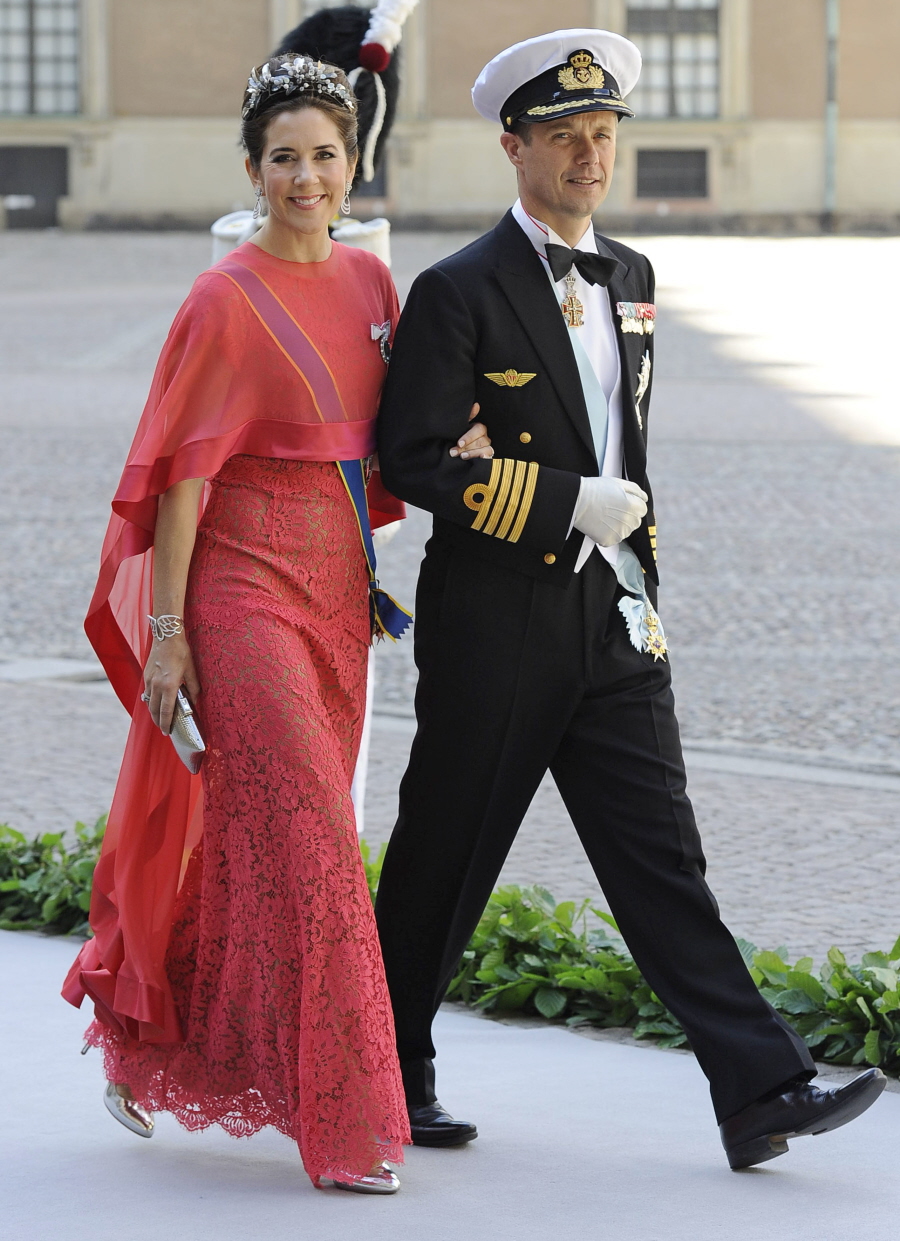 Photos courtesy of WENN.