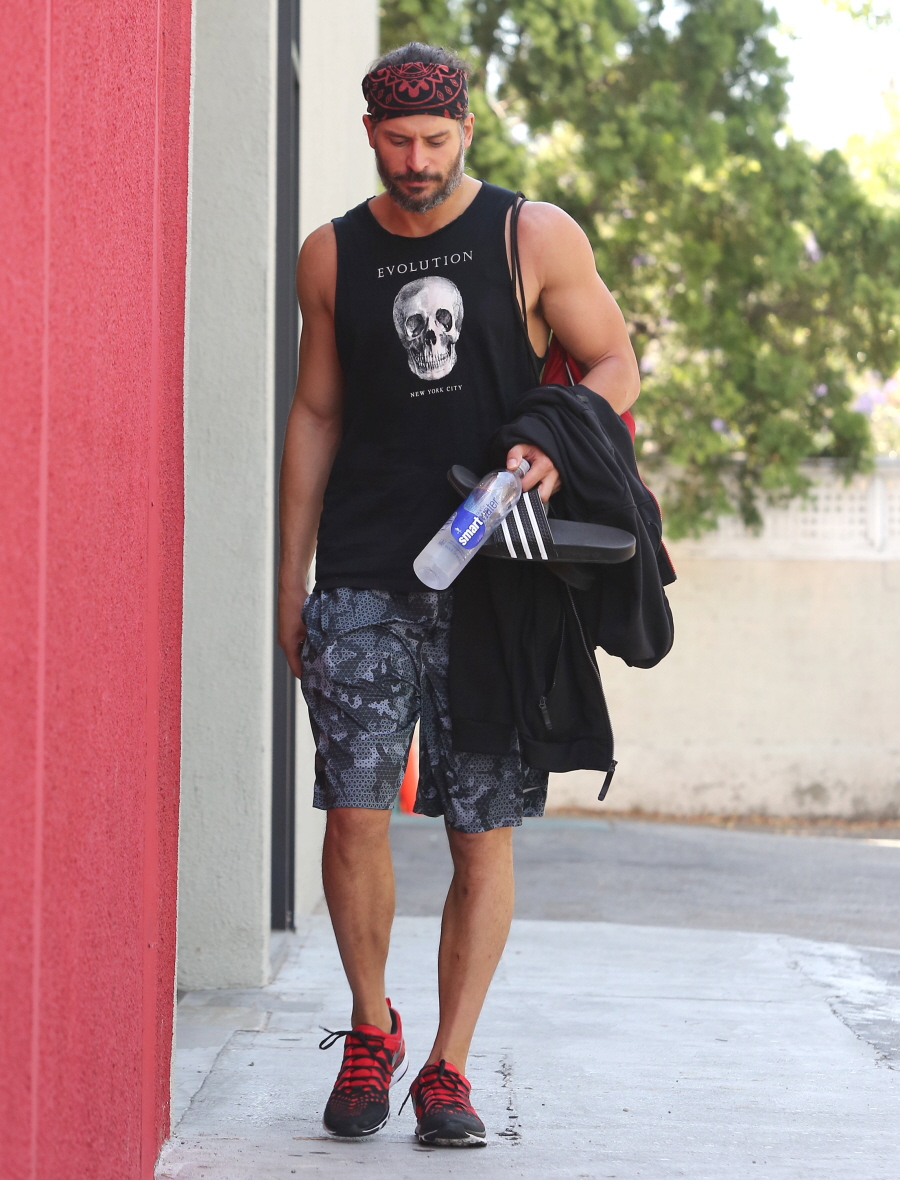 Here are some photos of Joe Manganiello leaving the gym yesterday in LA. On one side, I feel his pain. I would hate to be photographed coming out of the gym, mostly because I don't shower at the gym – my house is like a five minute drive away, and I prefer to shower at home. So I leave the gym feeling sweaty, exhausted and DONE. Do not take my photo. That's what Joe's body language says to me. On the other hand, it's Joe Manganiello and all he's got (really) is his body. He wants you to see his guns. He wants you to want him. Accept the meathead for who he is.
I was genuinely surprised two weeks ago when I covered Joe's Men's Health photo shoot and so many of you were like "He's hot!" I'm not judging! Different tastes, and all of that. I just thought he looked like a 'roidy meathead and his back freaked me out a little, but I was in the minority. So, with that in mind, I thought you girls would enjoy these photos. As for his Men's Health UK cover, Men's Health released a behind-the-scenes video too:
I don't get why so many men are working out with giant tires these days? You know who else does that? Ryan Lochte. I bet Ryan and Joe would get along really well.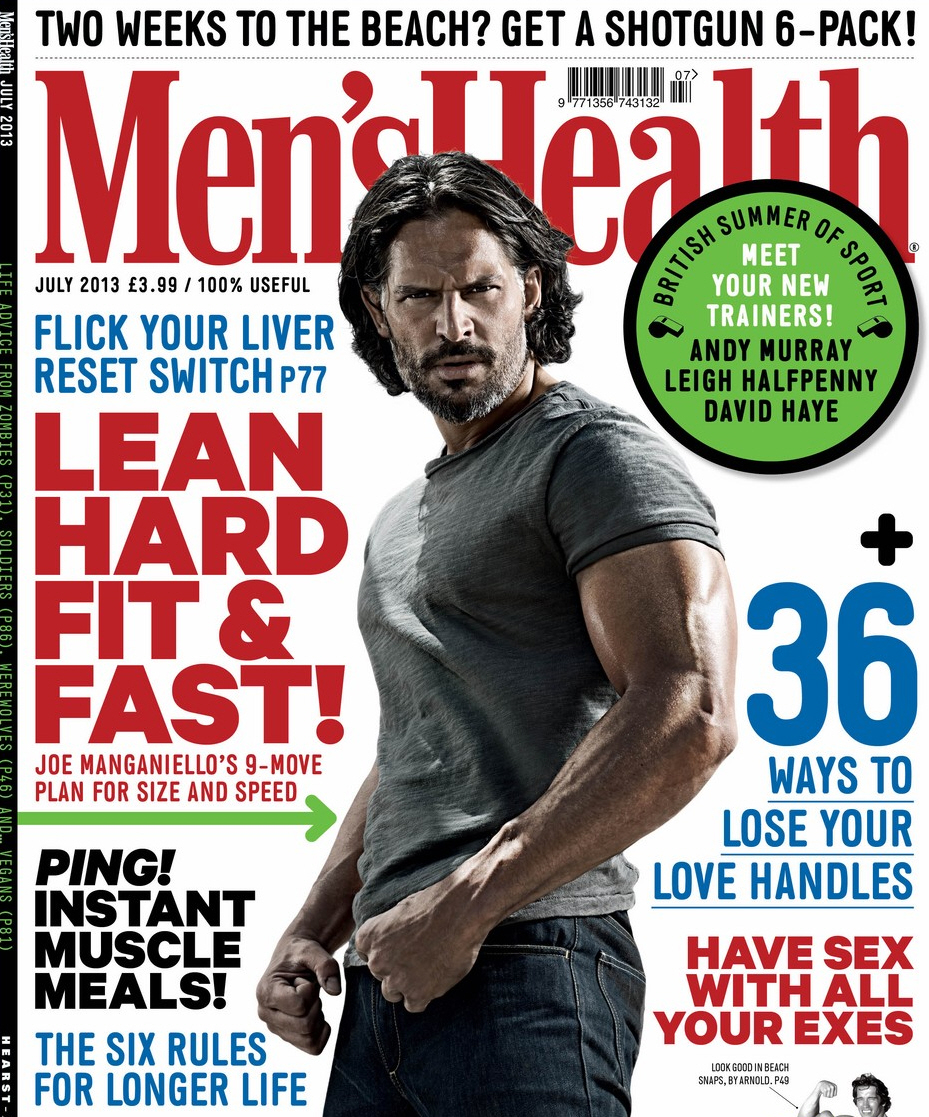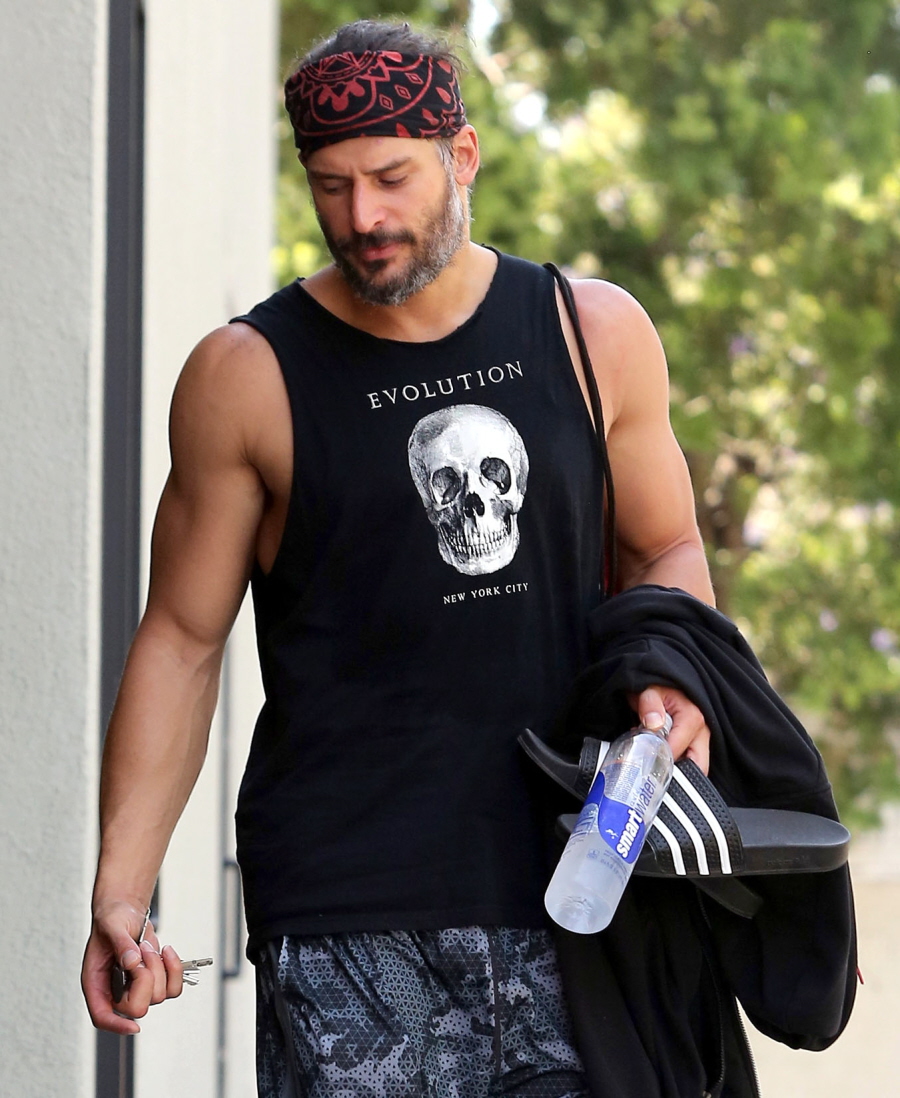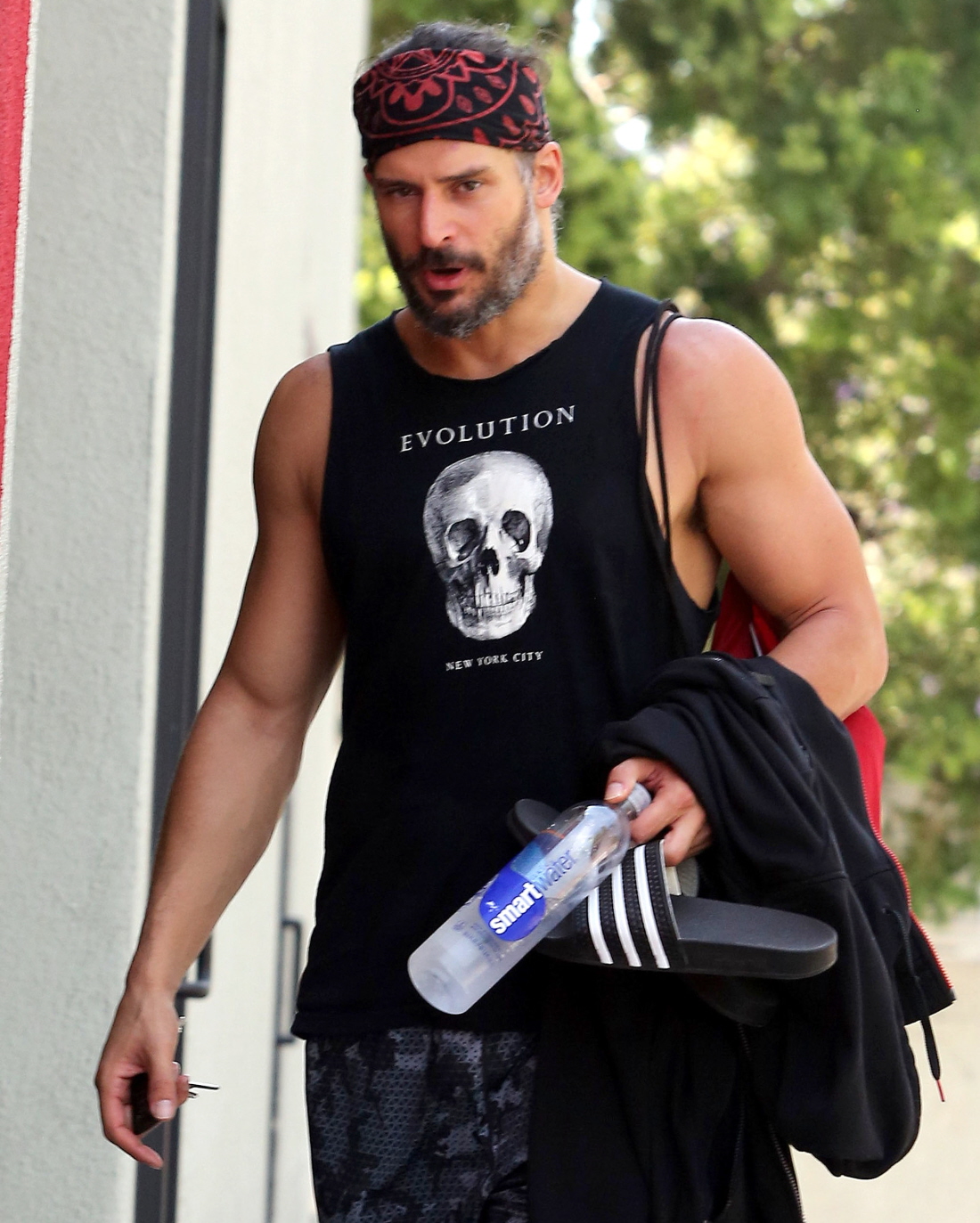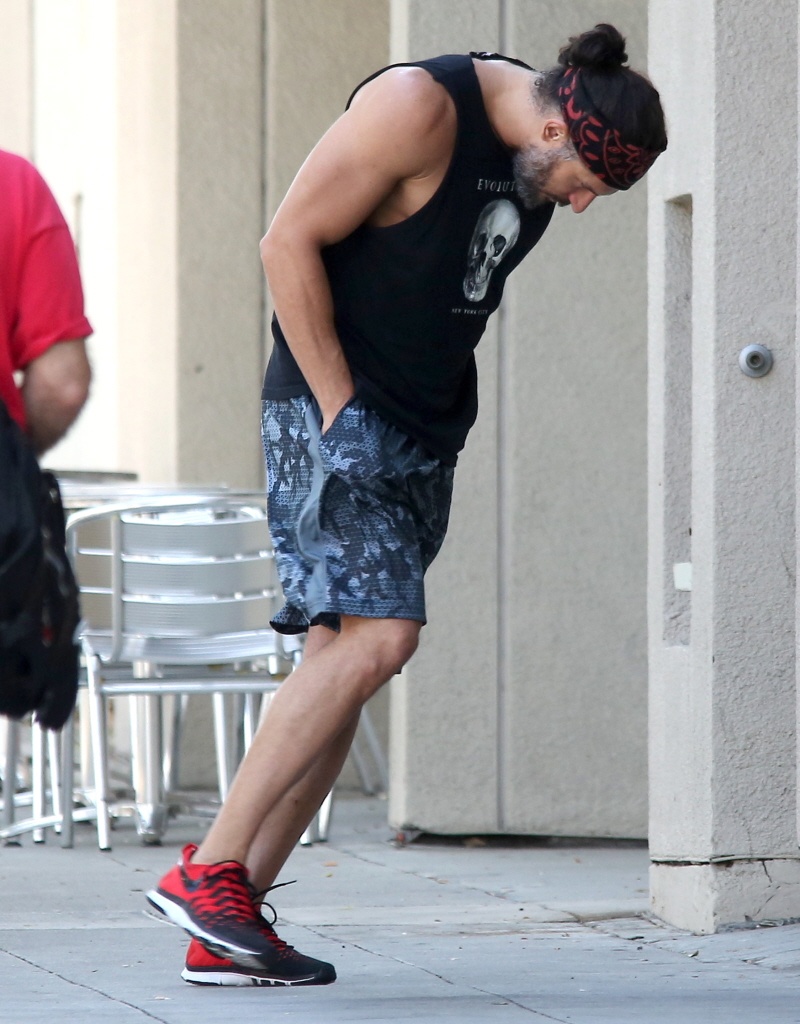 Photos courtesy of Fame/Flynet.