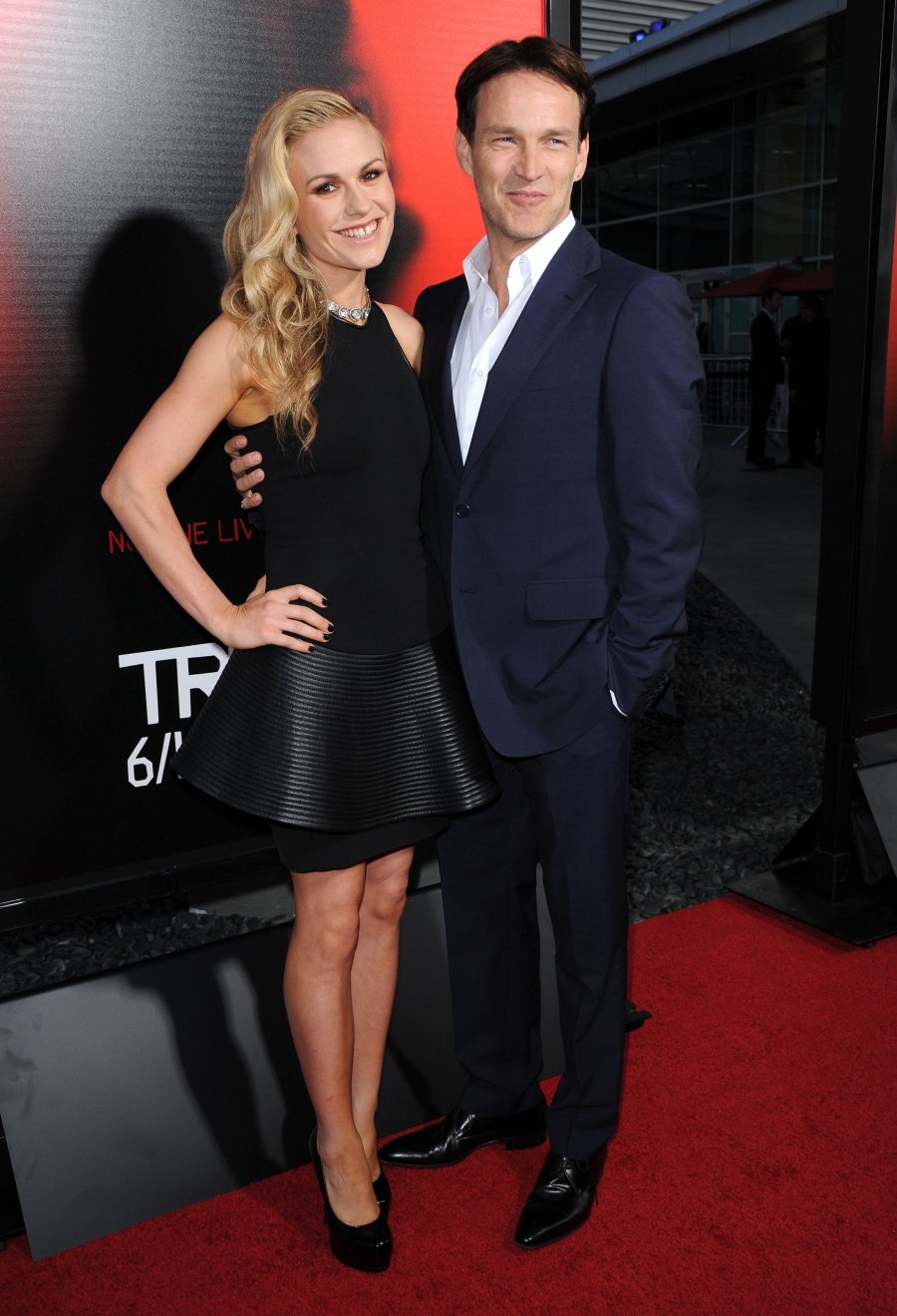 Here are some photos of Anna Paquin and her husband Stephen Moyer at last night's premiere of True Blood Season 6. Anna wore a David Koma dress which I initially mistook for Alexander McQueen, just because Anna always wears McQueen and I tend to think she makes everything look like McQueen. The dress is meh to me, although I'm loving the unique Jacob & Co. necklace. RCFA says the necklace is "pave-set white diamonds surrounding 11 special-cut diamonds." Those are some giant rocks for Anna!
In other Paquin-Moyer news, you know how Anna gave birth last year to twins and we really didn't know the first thing about the kids? Like, for months after she gave birth, we didn't even know the babies' genders. I think last month someone finally confirmed that it's a baby boy and a girl, and now we finally know the names of the 9-month-old twins.
Anna Paquin and Stephen Moyer have kept things so private about their 9-month-old twins that they haven't even released their names. Until now, that is.

E! News can exclusively reveal that their kids are named Poppy and Charlie.

Moyer referred to them by their names Tuesday night at the season six premiere screening of True Blood in Hollywood.

After mentioning that his 10-year-old daughter from a previous relationship, Lilac, was leaving for sleep-away camp this weekend, Moyer said he and Paquin planned on spending Father's Day "hanging out with Charlie and Poppy."

Paquin said she does have a Father's Day "surprise" for Moyer, but wouldn't spill on details. "I can't tell you because that would ruin the surprise," she laughed before adding, "I don't know about [it being a] big surprise, but yes, there are plans."

Big or small, we're sure Moyer will love every bit of it. FYI: The new season of True Blood premieres on HBO on June 16.
I've begun to associate the name "Poppy" with English girls anyway, so I think that the name was probably more Moyer's contribution. Seriously, Poppy is a really popular girl's name in England these days. And "Poppy" fits with "Lilac," the name of his older daughter from a previous relationship. As for Charlie… it's cute. I wonder if the boy's name is really Charles and they're just calling him Charlie, or if the birth certificate really says "Charlie Moyer". Neither name is extremely weird, so I'm fine with them.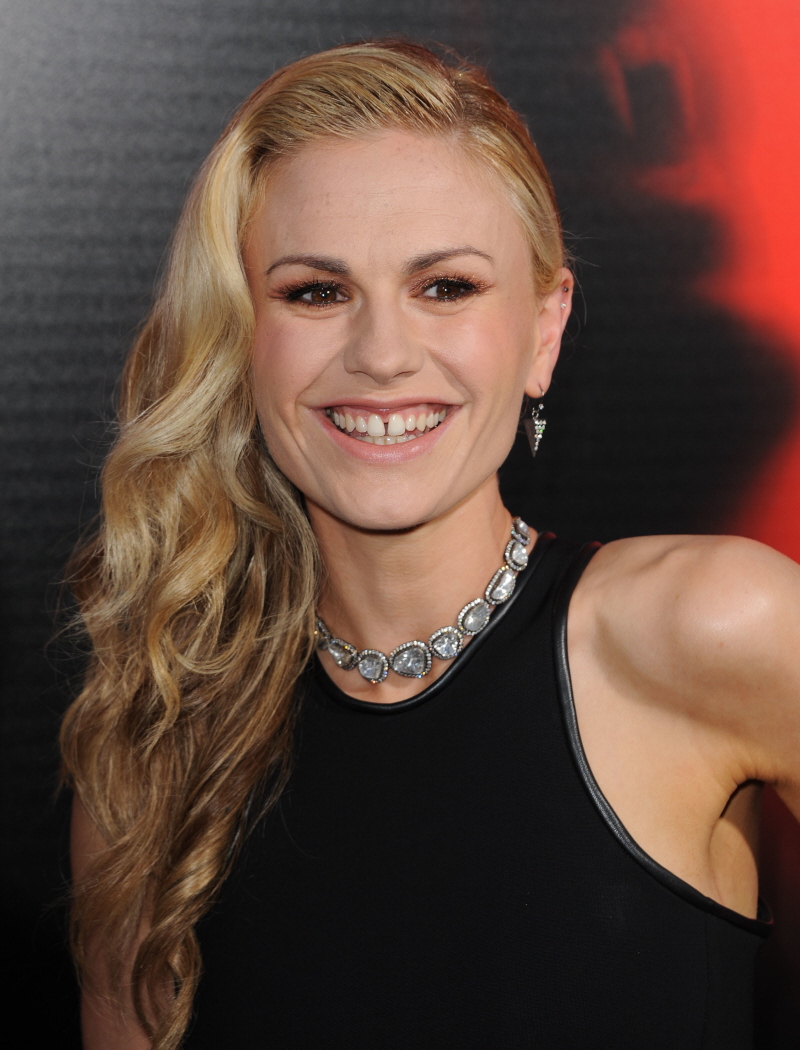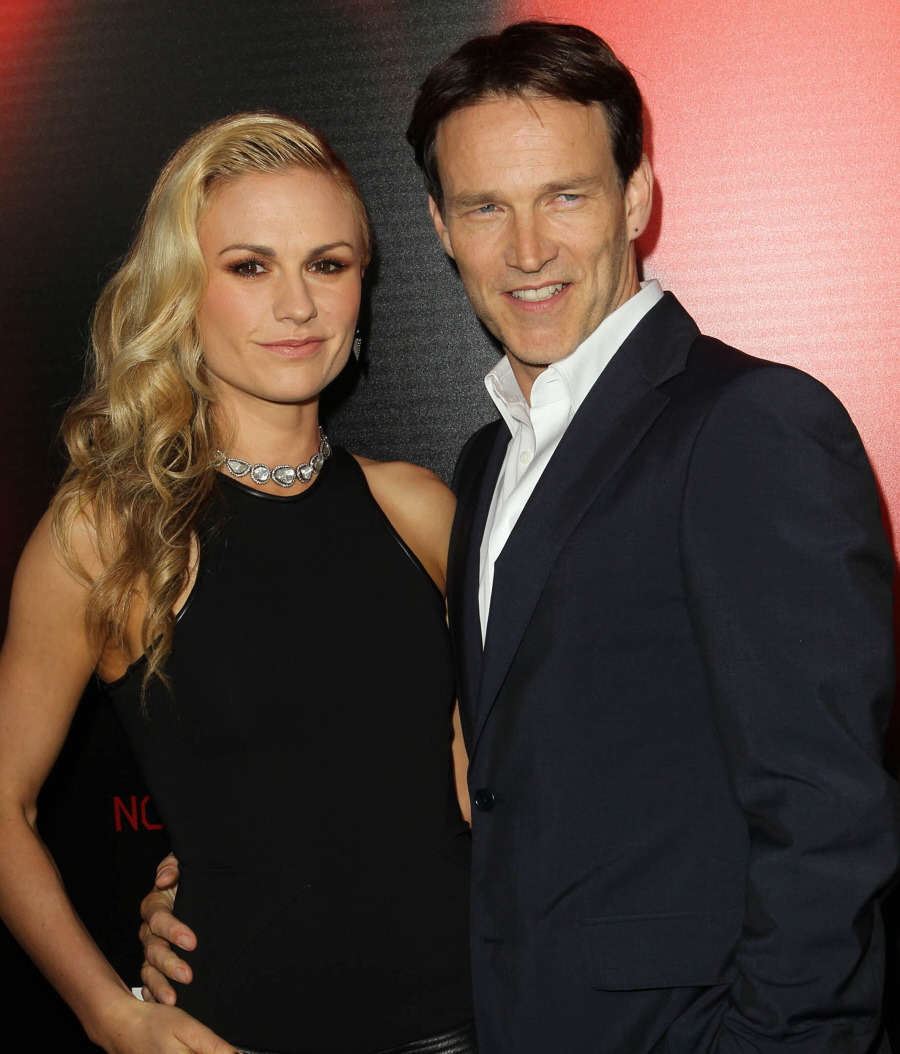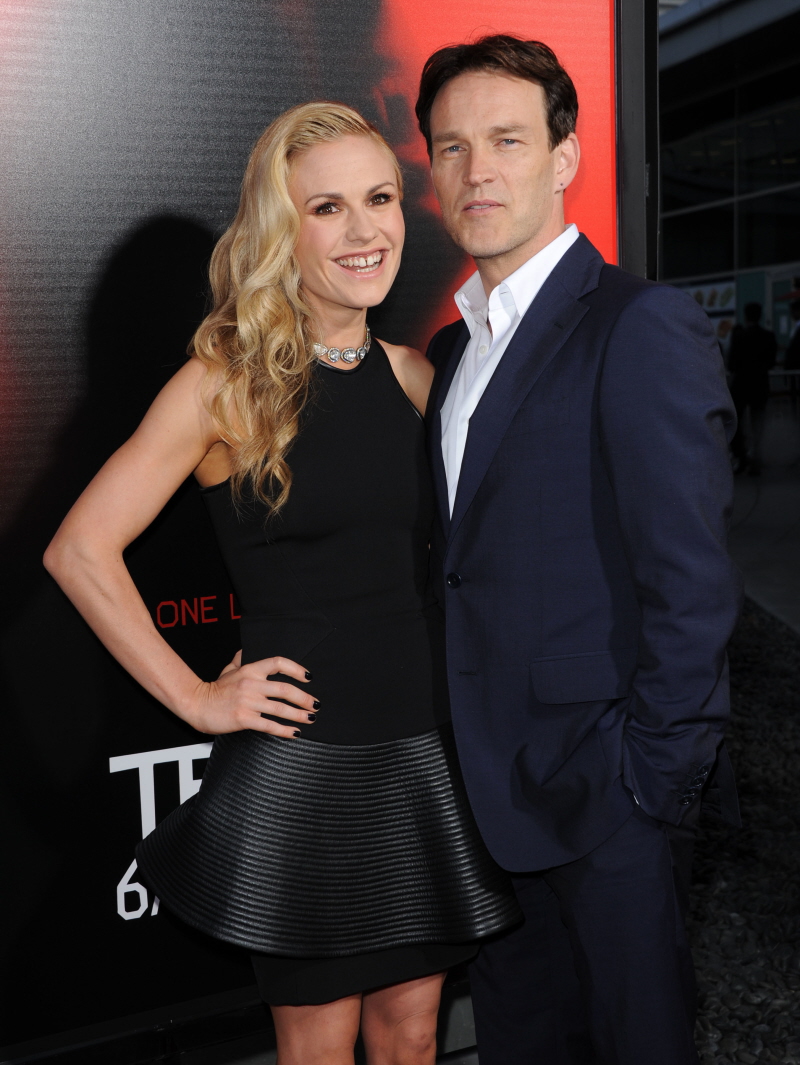 Photos courtesy of WENN.