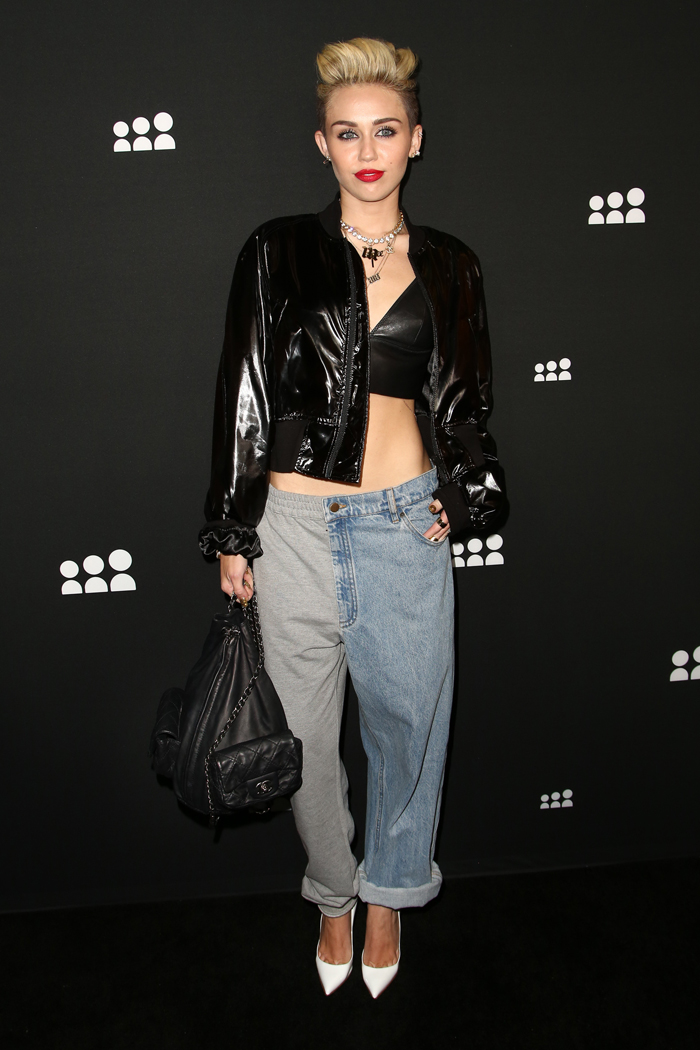 These are some slightly dated (a couple of days old) photos of Miley Cyrus at a MySpace event on Wednesday night. Miley is wearing some really odd half-sweats/half-jeans that I really don't understand, but I have to admit to loving the top half of her outfit with the black leather crop top and the black vinyl (?) jacket. Overall, the look is very rock 'n' roll (check out the safety pin in her ear!) even if Miley's music doesn't match up to the image she is trying to project. Unfortunately, the whole effect crumbled when Miley smiled. See if you can tell what doesn't belong in this photo from the full-length view.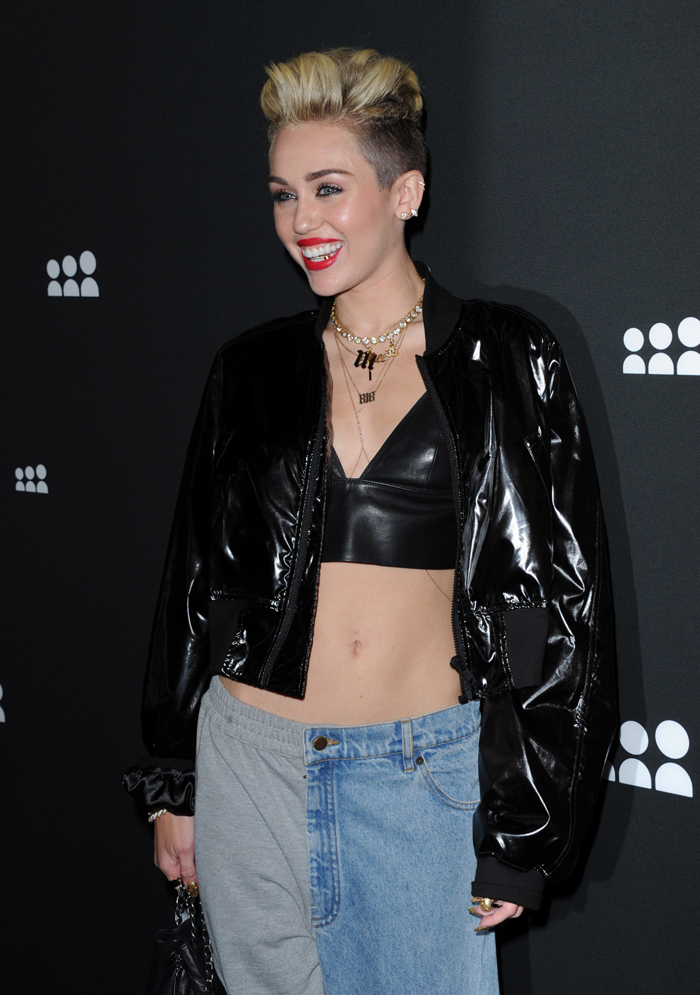 If you didn't quite catch the awful gold grill that Miley has acquired, here's a closeup of the awfulness. This is so, so tacky.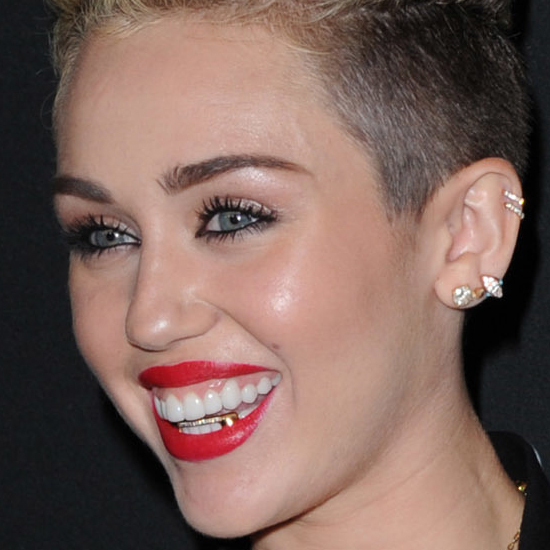 God, I cannot comprehend why Miley decided that gold teeth were a good idea. Hopefully, this is just a "clip-on" grill and not something that she had permanently done at the dentist. I have no idea how grills work. Is it possible that one can just wear one whenever one feels like it, or must they be welded onto the tooth? I don't know, but if Miley and Liam are (and this is a long shot) still together, I have to wonder how this will affect the beej factor. Hey, it's a valid question.
Also, this thing that Miley is doing with her tongue is … gross.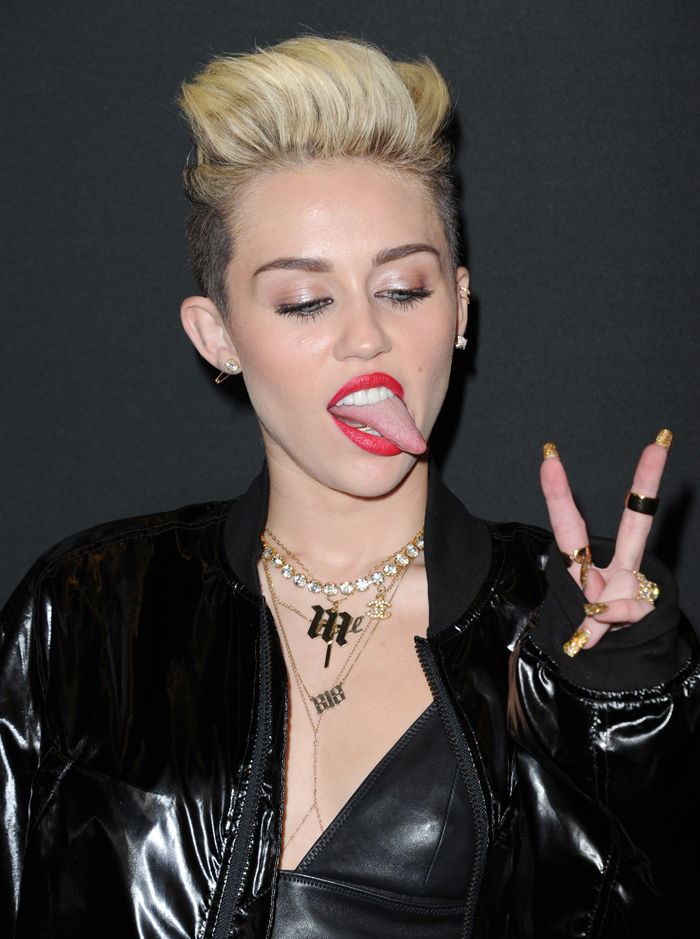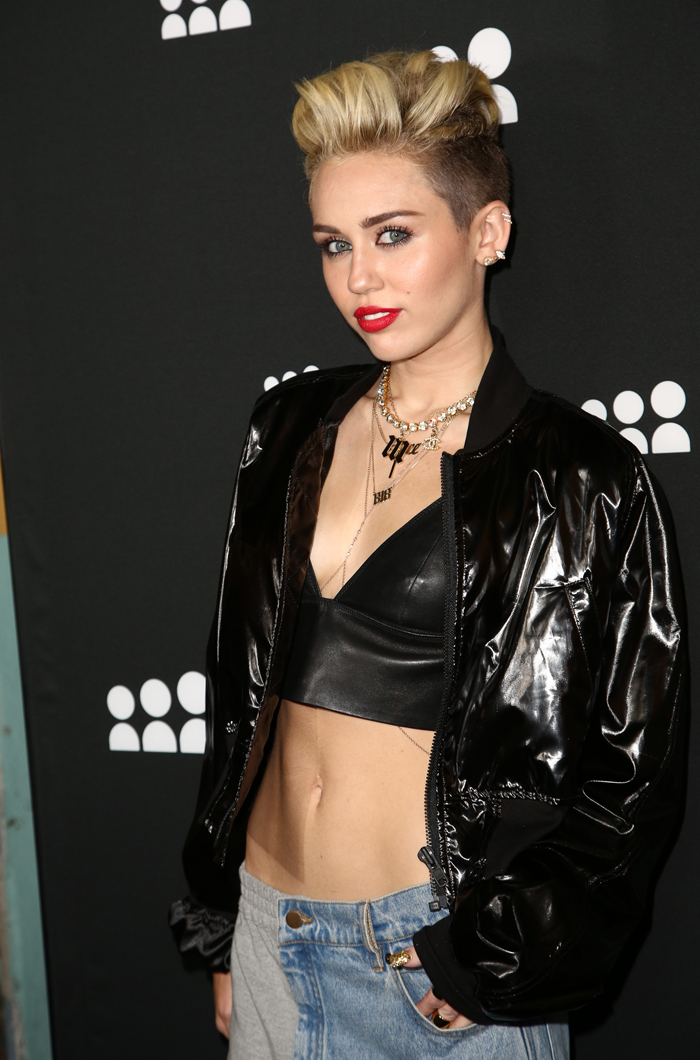 Photos courtesy of WENN