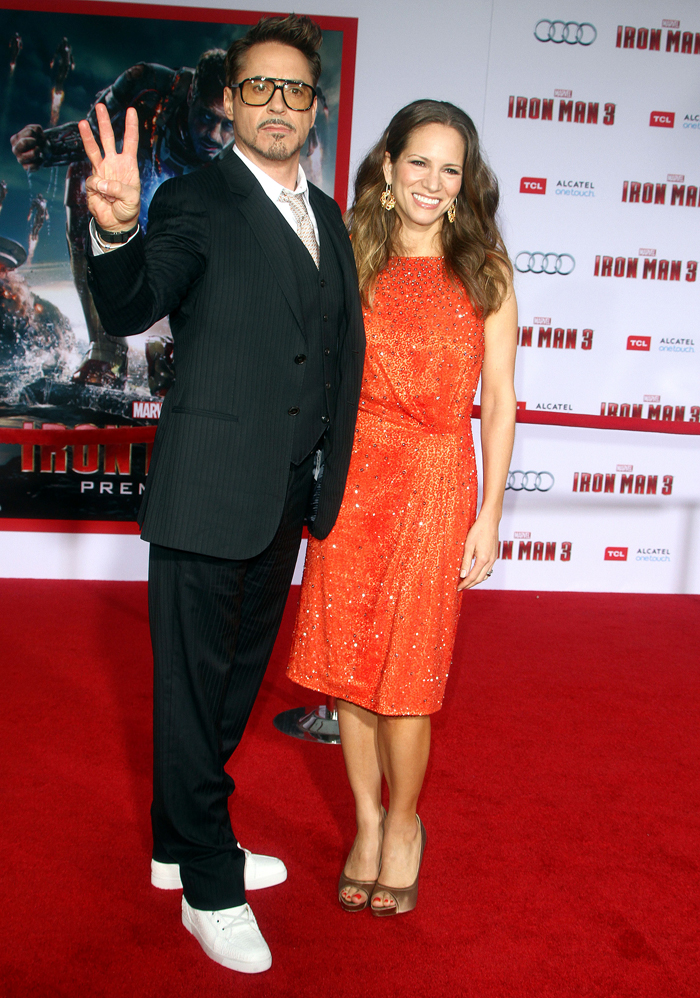 This story's title probably sounds a lot worse than the actual text from Enquirer. They claim to have a source who says Robert Downey Jr. is like a little puppy with his overbearing wife, Susan. Once the story gets rolling though, it becomes clear that Susan is only using her wifely influence to keep Robert on the straight and narrow as a recovering drug addict. I believe this story contains a lot of truth. I also think that Robert needs a "pushy" woman in his life to lay down the law and let him know exactly what will happen if he slips up and ends up in some motel with his face in a pile of blow like Tony Montana in Scarface. Here's the roundabout take from the Enquirer: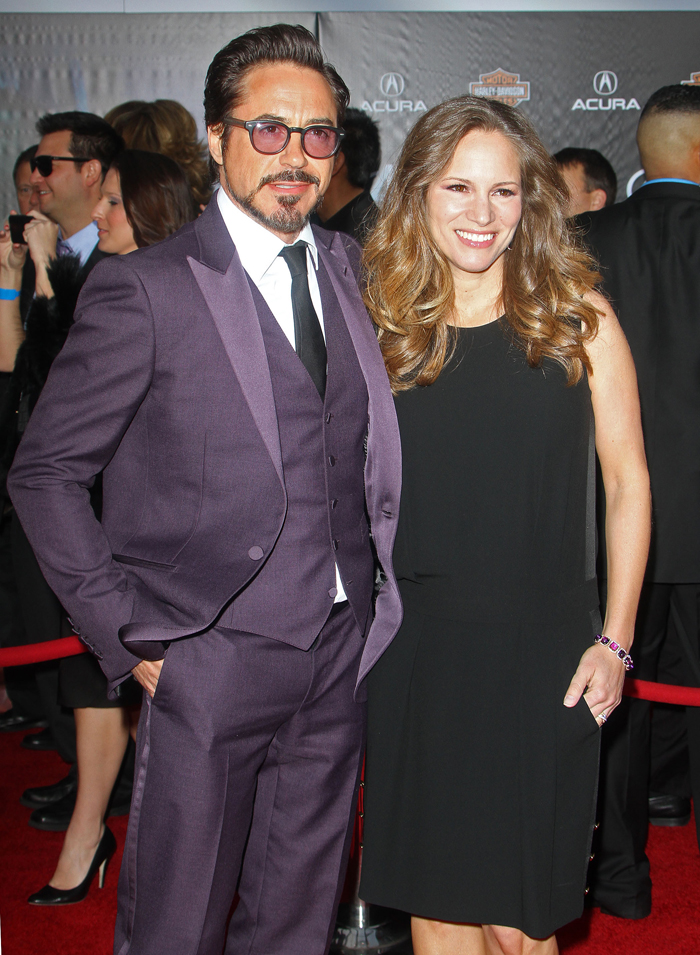 Iron Man 3 star Robert Downey Jr. might be a superhero at work, but back home it's his wife Susan who rules the roost with an iron fist.

Insiders say she's so determined to keep her once-troubled hubby on the straight and narrow that she's laid down the law in their California homes — a $13 million mansion in Malibu and beach house in Venice — and Robert is more than happy to oblige. "Bob hears and obeys," says a pal. "He credits Susan with his success at staying sober and he totally trusts her judgment."

Robert, 48, and Susan, 39, a noted executive producer, married in 2005 and have a 16-month-old son, Exton. Before they met, Robert's life was ruled by his addictions. He was arrested on drug charges multiple times, made several attempts at rehab, and ultimately spent a year in jail for violating probation.

"He's always credited Susan for helping him finally kick his drug habit," said the pal. "He knows the worst thing about slipping up would be disappointing her — so he tries not to."

According to the source, Robert happily does his share of domestic duties to keep their household the way Susan likes it. "Bob has no problem cooking up a meal if Susan's stuck at work," the pal revealed. "He'll go all out too. He'll put the baby to bed and then set up the table with candles and flowers to welcome her home."

Susan is so focused on keeping her husband sober, adds the pal, that she's even banned some of his friends from their home — including Transformers star Shia LaBeouf, who allegedly had a few too many drinks at a party and was hitting on other guests.

"Susan has a one-strike policy," noted the pal. "She's not the sort of person you'd want to mess with. She's a tough film executive, and she runs her home the same way she does her business ventures — efficiently. I wouldn't go so far as to say Bob's completely under her thumb, but he certainly does what she says."
[From Enquirer, print edition, June 23, 2013]
I think that's a hilarious detail about Shia LaBeouf, who really seems like the sloppy type who can't hold his liquor and starts throwing punches before you know it. Besides the dangerous aspect of having a heavy drinker around RDJ, I'm sure Susan isn't impressed by Shia's new habit of publishing private emails on the internet. No big loss.
Back to the main story though — I don't see any problem at all with Susan ruling "with an iron fist" if it keeps RDJ out of trouble, and clearly he is grateful for her efforts in doing so and very happy in the marriage in general. RDJ needs Susan, and we need RDJ doing his thing on the big screen, so this is all good.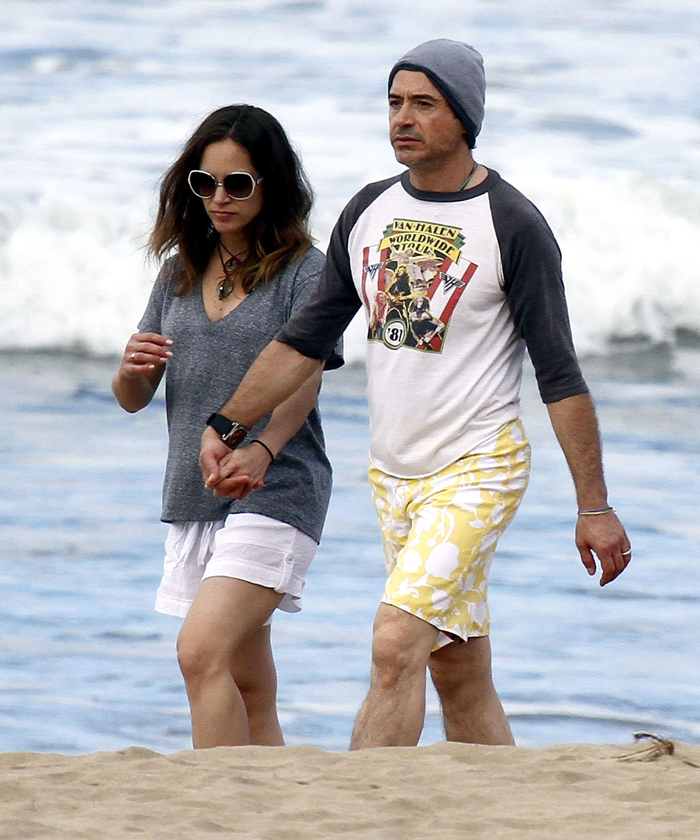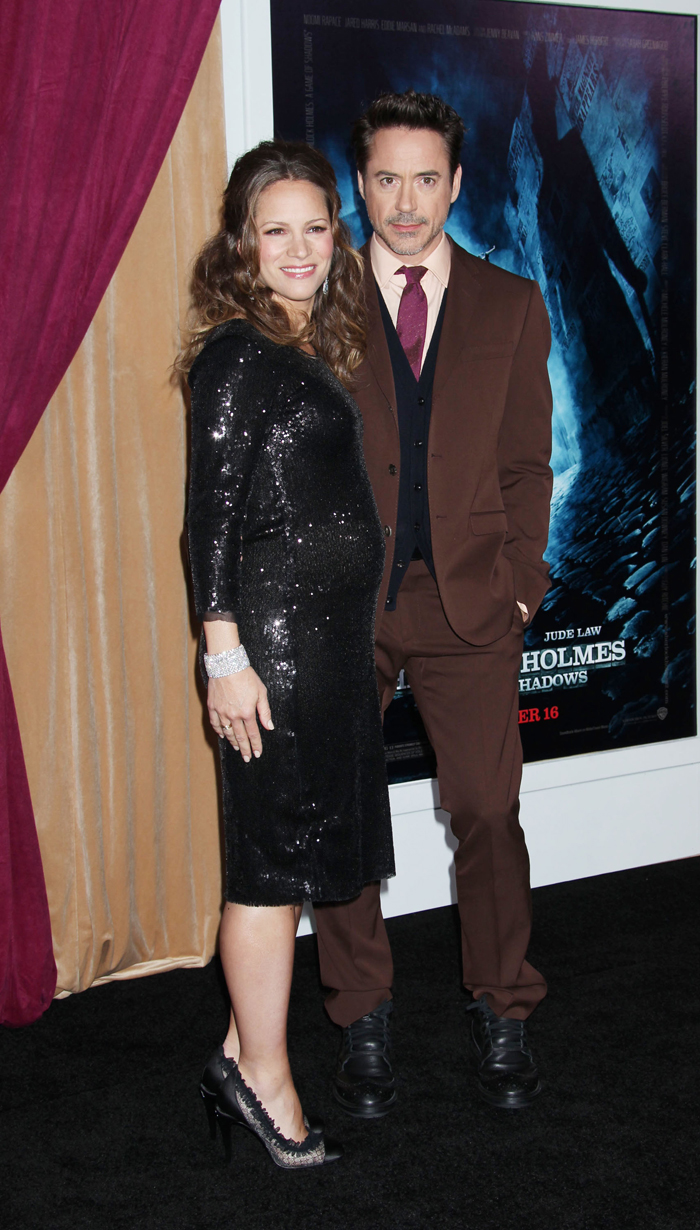 Photos courtesy of Fame/Flynet