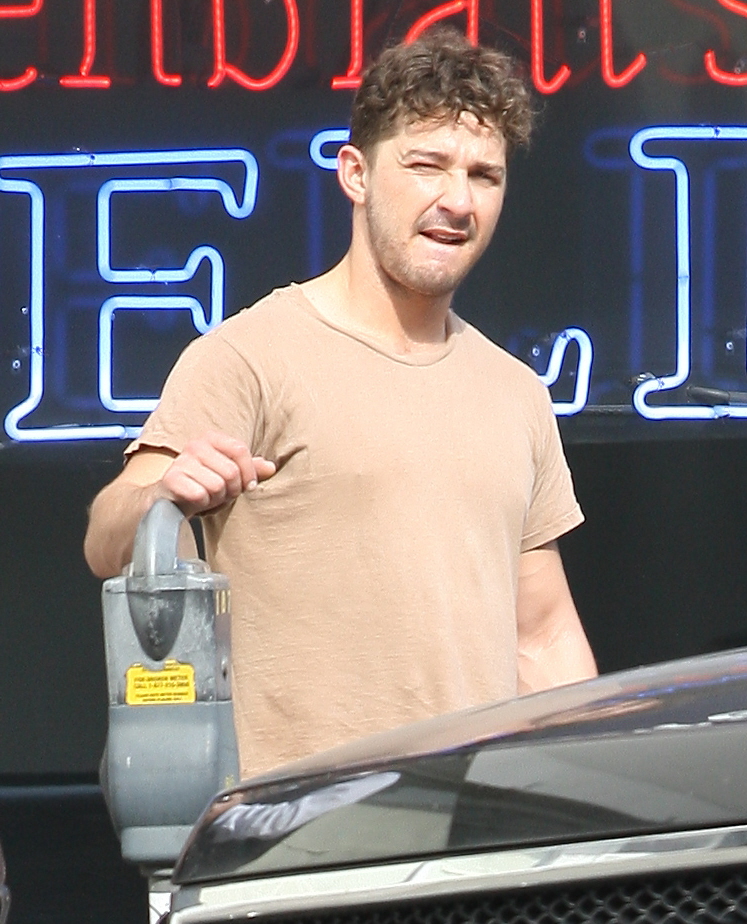 There have been moments when I have really liked Shia LaBeouf. He has moments where he seems like a really cool guy – he gives good interviews, he's really nice to his fans, and he's actually one of the most talented actors of his generation. However, I'm really starting to get the feeling that he's got an inner, raging douchebag yearning to break free. Little things – rude comments, immaturity, rumors about his disrespectful behavior to ex-girlfriend Carey Mulligan. I don't know… I've kind of gone off of him. Anyway, I'm not sure how this story falls into my mixed Shia emotions, but it doesn't sound good. Apparently, Shia was at a bar, and he either got cold-cocked by some dude who didn't like Shia's behavior, OR he got jumped for no reason…? Eh.
Shia LaBeouf was placed in handcuffs after a fight at a bar last night, but was eventually released … TMZ has learned.

It all went down at Mad Bulls Tavern in Sherman Oaks, CA. Sources at the bar tell TMZ, Shia is a frequent patron of the establishment. According to witnesses, he got a little rowdy and ended up getting punched in the face.

Sources close to Shia paint a different story — they say Shia was jumped on his way out of the bar. They say police arrived on scene shortly thereafter, cuffed everyone involved, and eventually let Shia go. Police have no record of any arrests being made.

Sources close to the actor say the security guard at the bar backed up Shia's version of events.
[From TMZ]
I'm trying to think if I've ever gotten into a bar fight. I really did have to sit here for a second and try to remember! That's not good, is it? I've gotten into little fights and big confrontations at parties, but not at a bar. One time I was talking smack about this girl at a party, and she overheard me and we almost came to blows, but my friend got in the middle. Ah, good times. So… what's the verdict? Do we take Shia's version of events at face value? My guess is that Shia was probably acting like an ass, but that the guy who hit him was probably over-reacting. Just because a kid has a smart-ass mouth, doesn't mean you should engage him, you know?
UPDATE: Ugh, this story got more complicated. According to Radar, Shia was at his regular bar, Mad Bull's Tavern, with "about 14 of his friends". Shia had been at the bar for several hours when he and this dude got into it. Then, according to witnesses, "The guy was laughing at Shia and called Shia 'a f**king fagot'. Shia shot back that he was going to 'kick is f**king ass'. Shia then lunged but the other guy got the first punch in. He hit Shia hard in the face and split his lip." A cop saw what went down and called for backup, and Shia and the dude were both handcuffed and asked if they wanted to press charges against each other, and both declined. The witness that Radar spoke to, Dee, says the bar staff calls Shia "the Unibomber" because he's always got his hood up and glasses on, and Dee says Shia's friends are "a bunch of a**holes. They are all in their early 20s and get loaded with him. [Shia] wasn't jumped. The last time I saw him in there was three weeks ago and he was wasted, he started a fight and it turned into a group fight with 20 people involved. I don't think the police came then. I got the hell out of there, it was nothing but trouble. Everyone was partying." Ugh. Sounds like a pretty typical drunken bar fight.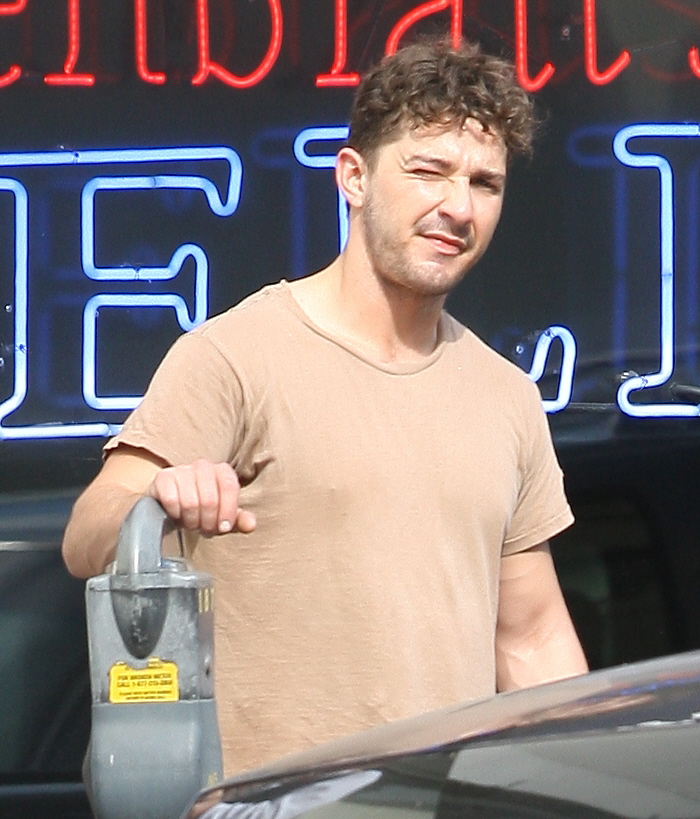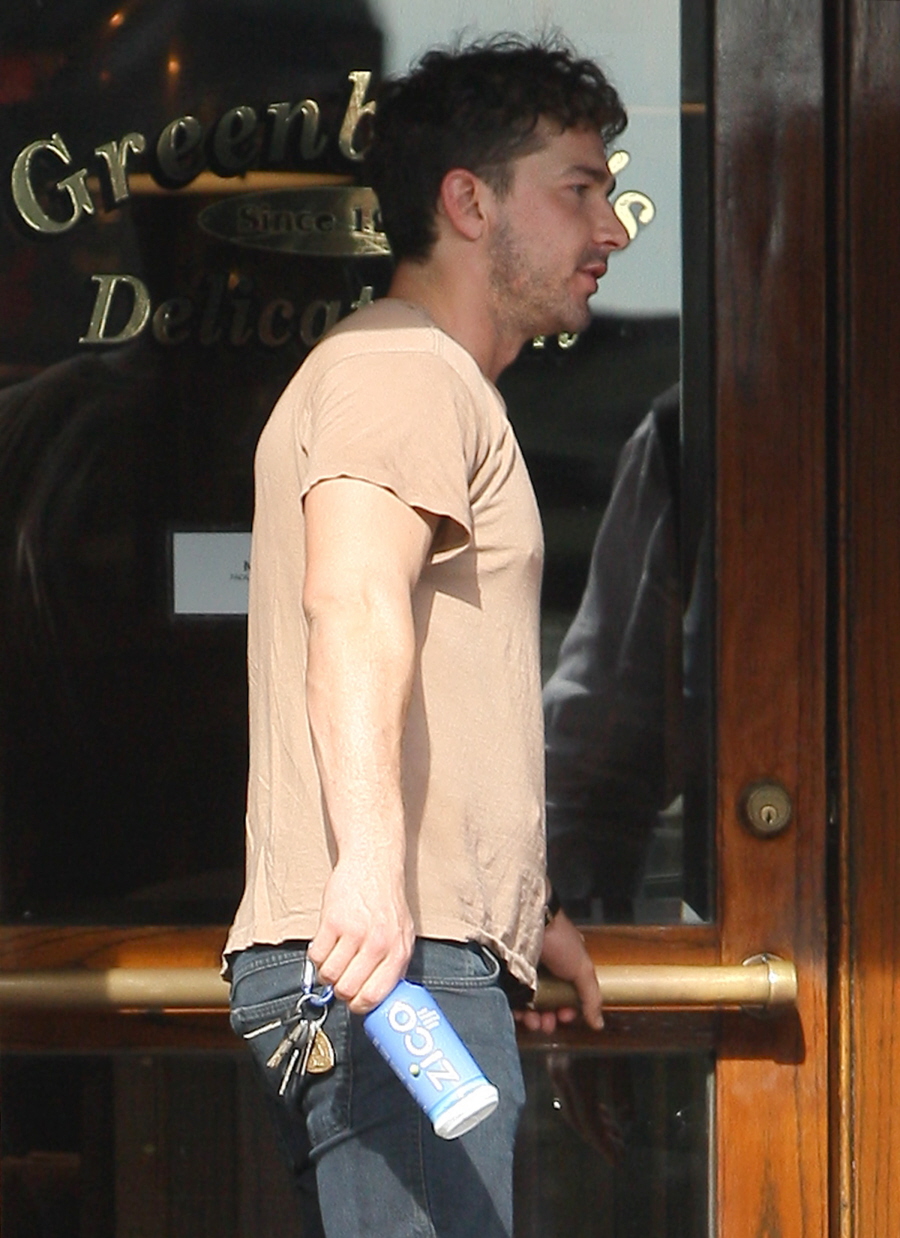 Photos courtesy of Fame.