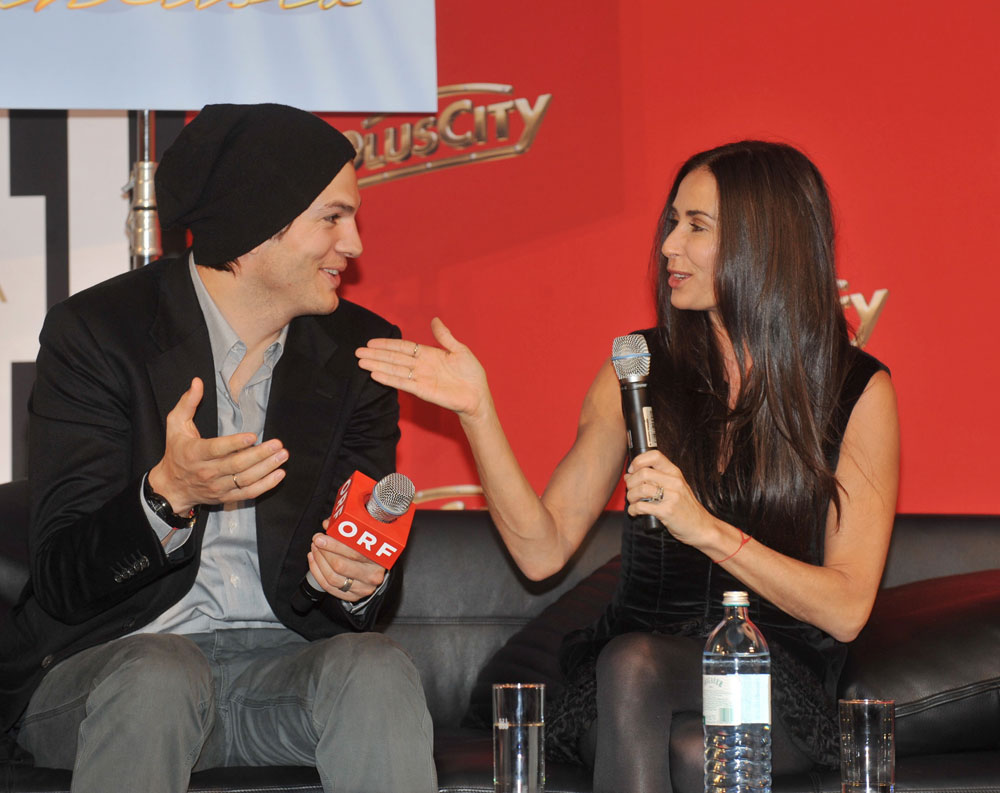 This story originates in Star Magazine, so it's entirely possible that it's creative fiction, but if so, score for Star! This is highly entertaining. Plus it's backed up by plenty of supportive evidence, like Ashton tweeting photos of Demi's ass to the world, and Brittany Murphy telling everyone that Ashton has a small peen. Put together Ashton and Demi's penchant to photograph and videotape everything with Demi's need for revenge and you have a pretty convincing case that Demi would do this. She's allegedly showing photos of Ashton's manhood to friends, who are mocking how small it is. Oh snap.
Friends claim Demi, 50, is getting her revenge on Ashton, 35, by showing off his, um, shortcomings. According to an insider, Demi has some revealing images of Ashton on her phone that appear to show he's lacking in a certain department. Demi had previously confided, the friend adds, that Ashton was sexy but not the most well-equipped lover she's ever had – and the photos seem to back up the claim. "Demi is still hurting that Ashton cheated and then rebounded so soon after their split," a friend says. "It could just be the angle, but these photos don't leave a big impression." Demi isn't the first ex to discuss Ashton's manhood. In 2003, the late Brittany Murphy went on a talk show and hinted that Ashton wasn't well-hung and then apologized for the comment.
[From Star Magazine, print edition, June 24, 2013]
I can buy that Ashton is compensating for something, and that Demi is more than happy to point this out to people. The worst Demi probably can do is show friends the photos, because if she leaked them online you know that Ashton would retaliate by posting some embarrassing photos of her. This reminds me of that photo app, Snapchat, that deletes photos 10 seconds after you send them to someone. It's really easy to take a screenshot on an iPhone or iPad, though, you just hit the round button and the power button at the same time, and that's an easy way to keep a photo forever. Plus you can of course take a compromising photo or video in person. Gah I bet Ashton and Demi have sex tapes galore. They're just the type to tape themselves and mug for the cameras. I don't even want to think about it.
This makes me wonder – are these two going to finalize their divorce at some point? It's been nearly 6 months and we still haven't heard about it.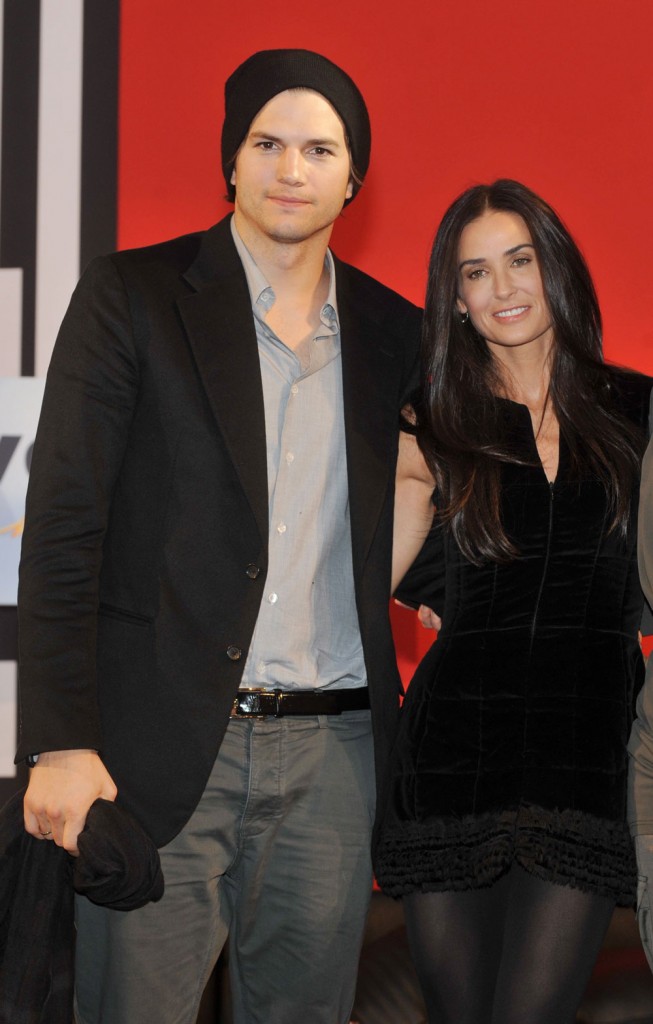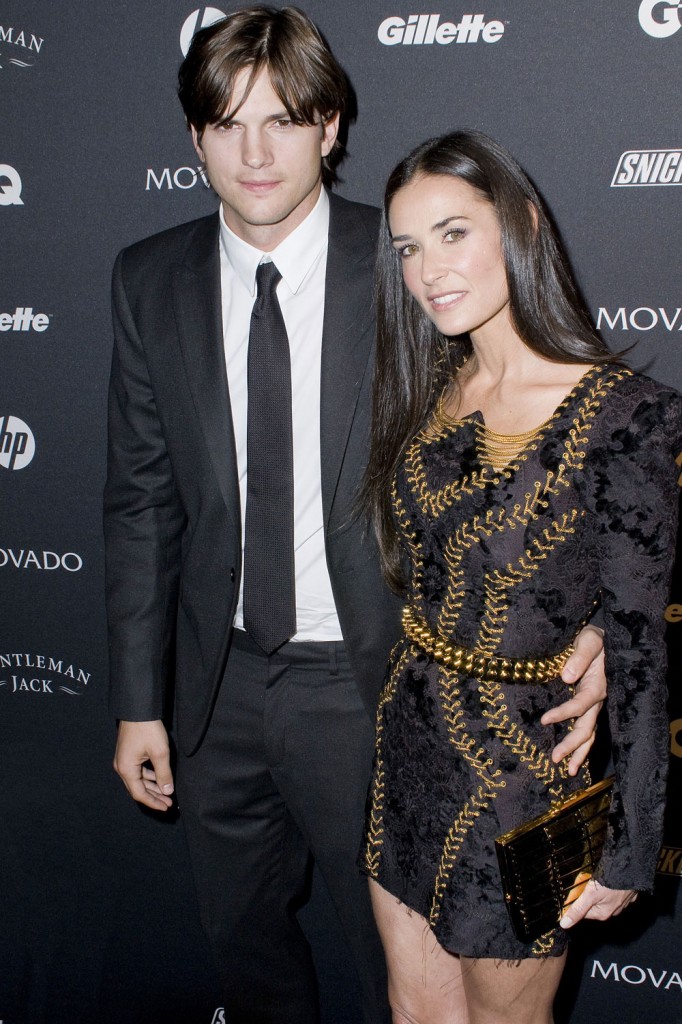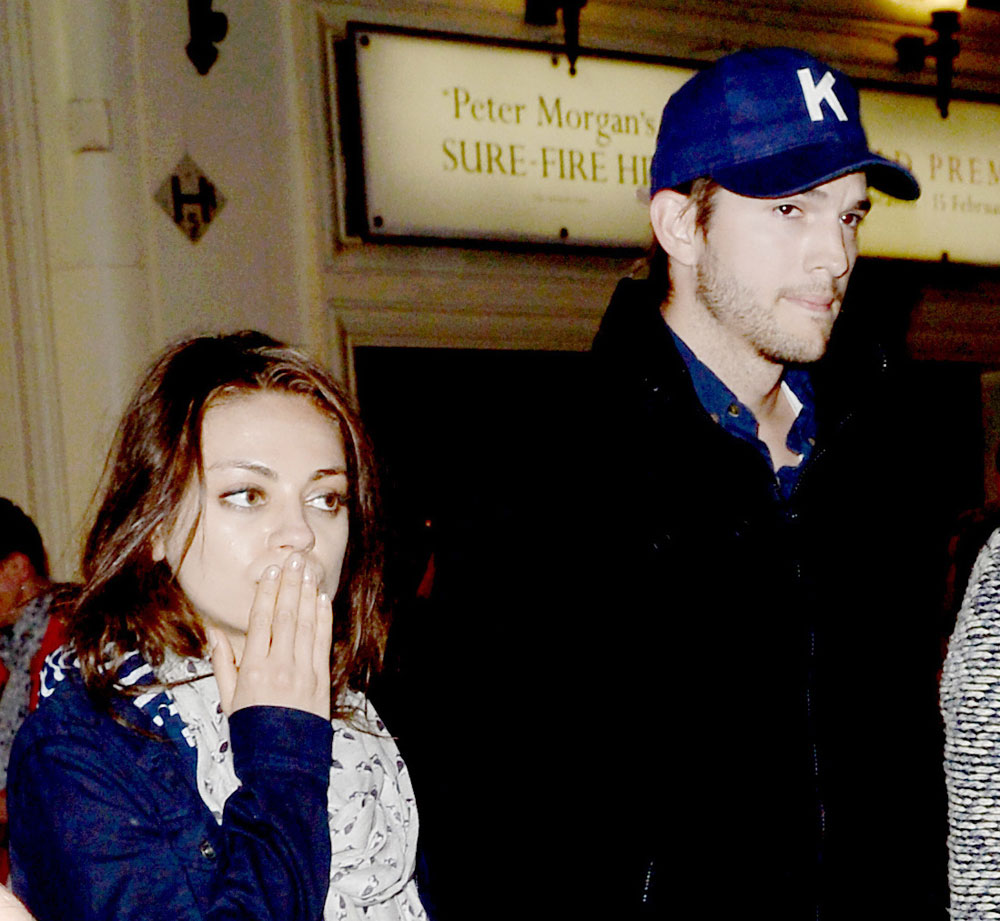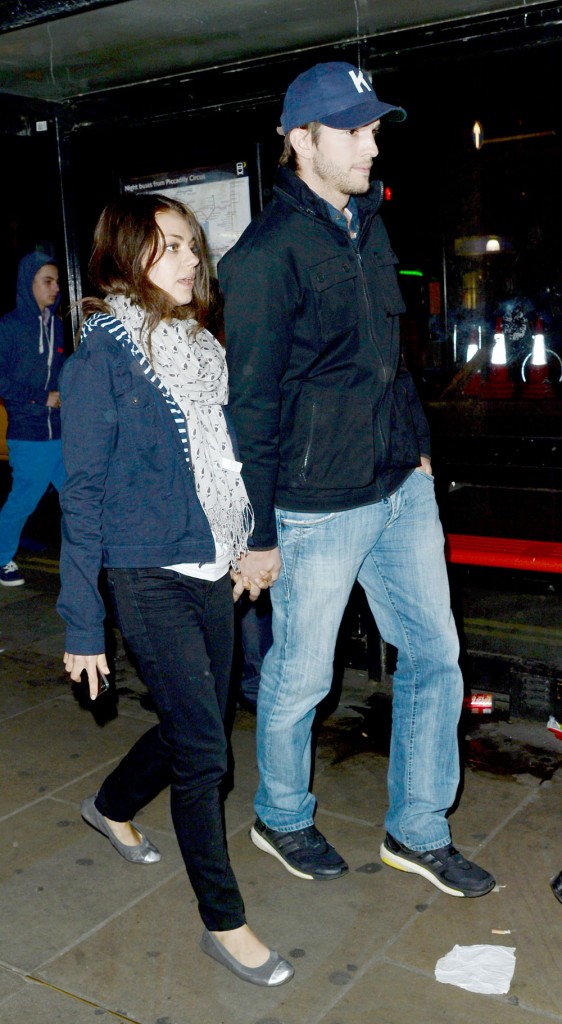 Demi Moore and Ashton Kutcher are shown in 2010 and 2011. Ashton and Mila Kunis are shown out on 6-1-13. Credit: WENN.com