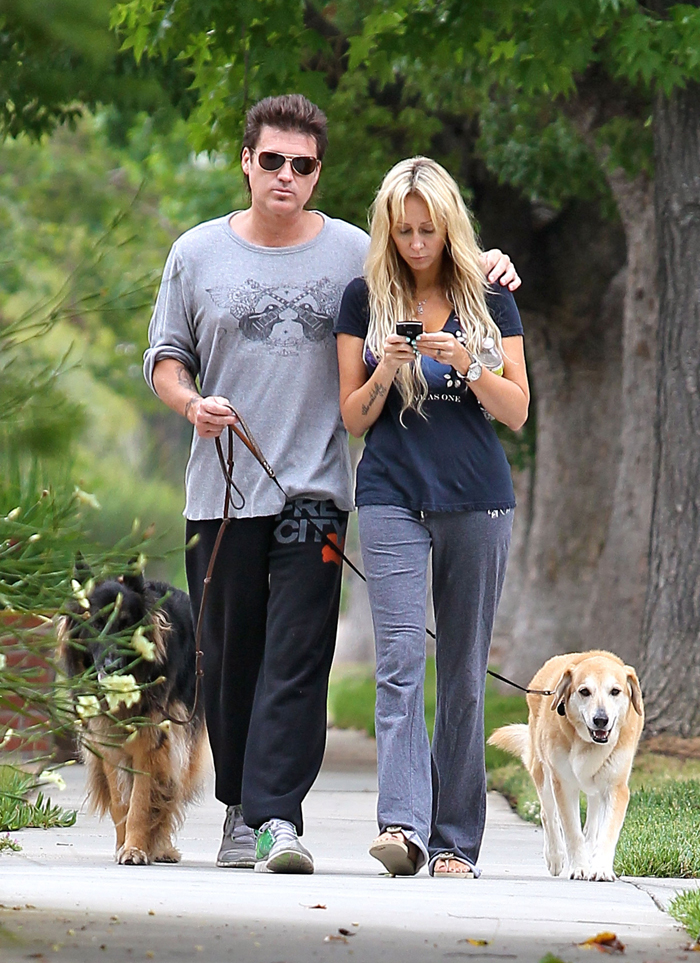 Billy Ray and Tish Cyrus are getting divorced … again. Actually, they never got divorced a first time, but they were very close. In October 2010, Billy Ray filed papers against Tish (possibly in part because of her alleged affair with Bret Michaels), but then he dropped the divorce by the following March. In the time that passed, Billy Ray managed to deliver guilt-inducing interviews about how "Hannah Montana" destroyed his family (which was a handy method of emotional blackmail; and then of course, Billy Ray totally backtracked on his remarks after he and Tish decided to stay together.
In an interesting twist, Tish has now decided that she's the one who has had enough of Billy Ray's crap, and she has filed for divorce from him. And I guess Billy Ray has been crying in his Lucky Charms and not talking to anyone about it because Miley tweeted the following: "@billyraycyrus Since your texts and email obviously aren't working would you like to talk like this?" That's funny in a way because now Miley is publicly calling out her dad just like he did to her a few years ago. Still, it's sad that this marriage has to end: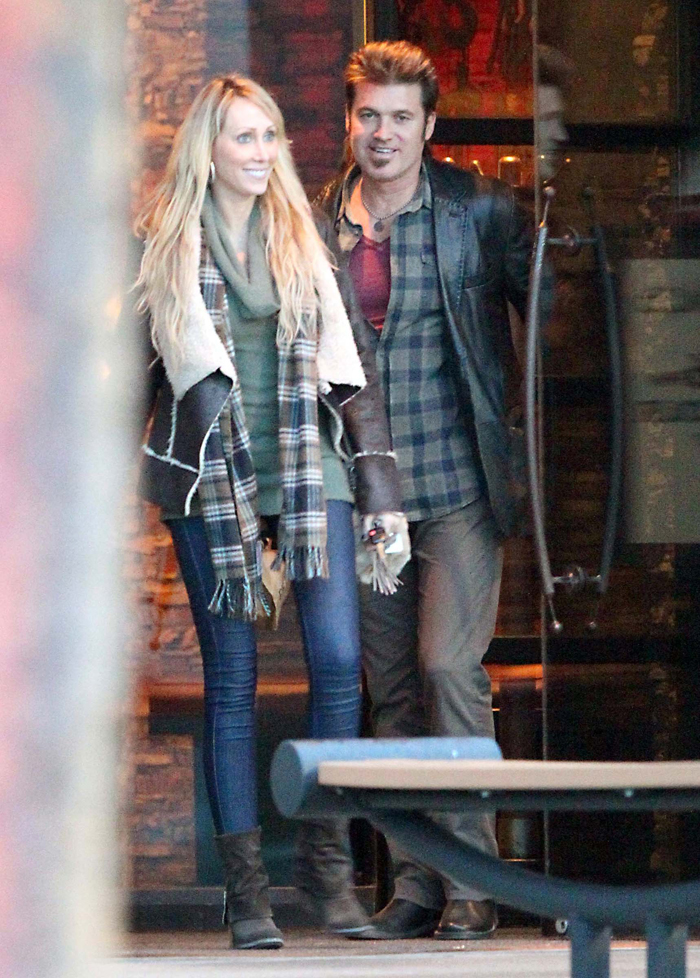 Billy Ray Cyrus is getting divorced … TMZ has learned.

Billy Ray's wife, Tish Cyrus, is citing "irreconcilable differences" in her filing. Her decision to pull the plug on the marriage comes 3 years after Billy Ray filed for divorce but dropped it in an attempt to work things out.

Billy Ray and Tish have been married for 19 years and have 5 children, including, of course, Miley. There's only one minor child left, Noah Cyrus, who is 13. Tish is asking for full physical and legal custody, with visitation to Billy Ray.

Tish is also asking for spousal support, and she wants him to pay her attorney's fees. The date of separation is listed as TBD.

A few hours ago, Miley tweeted @billyraycyrus, "since your texts and email obviously aren't working would you like to talk like this?"

Interesting … when Billy Ray filed the first time he had said Miley's fame compromised their family.
[From TMZ]
It sounds like when Billy Ray and Tish decided not to go through with the divorce a few years ago, they never bothered to really work things out in their marriage. I guess they gave it a few years and finally realized it just wasn't working. Of course, this is sad, but I have to wonder whether Tish regrets that she needlessly wasted two more years of her life with what she considers to be the wrong man. I wonder if Miley will start acting even more rebellious as this divorce finally plays out in full view of the media.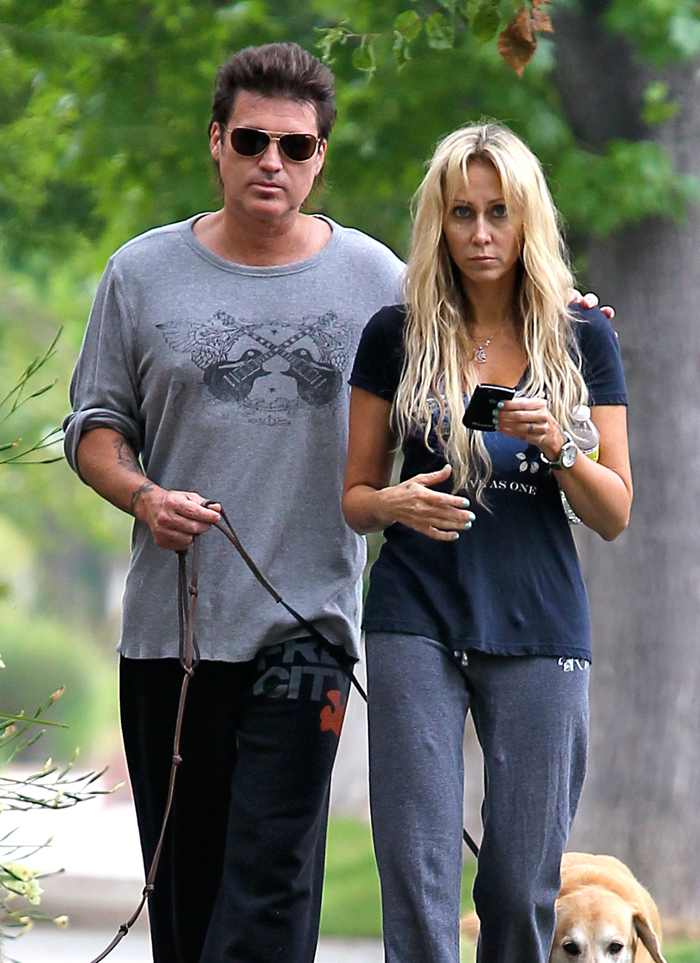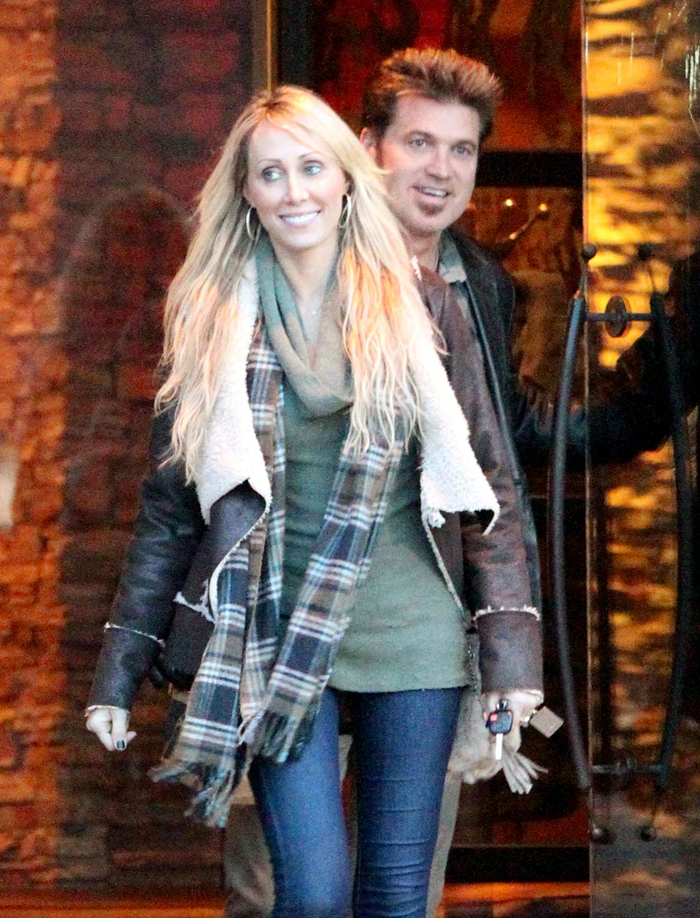 Photos courtesy of Fame/Flynet