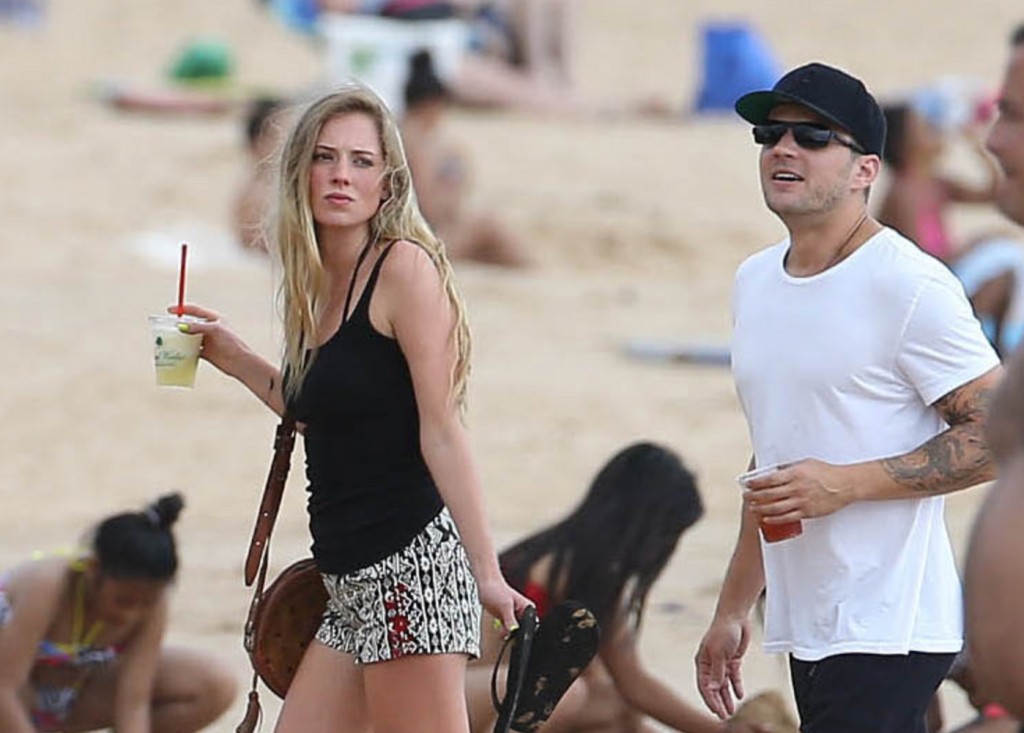 Ryan Phillippe may date young women who stay the same age, but from everything we've seen of him he's a decent hands-on dad. He's also a protective one, often shielding his kids from the paparazzi and working to limit their exposure in the media. It turns out that there's a very good reason for that. In a new interview with E! Online, Ryan talks about regrets in his own career and mentions that he "may have gone a different way" in his life if he'd "had access to education." He says he doesn't want his children to go into show business and prefers that they "do something a little more meaningful or important." Hurray! Ryan has three children: daughter Ava, 13, and son Deacon, 9, with ex wife Reese Witherspoon and daughter Kailani, almost 2, with ex girlfriend Alexis Knapp. Here's what he told E! news:
Ryan Phillippe isn't necessarily against his kids… going into show business like him and their mom, Reese Witherspoon, but he's definitely no stage dad.

"I think there's good and bad people in each and every occupation," says the Damages actor. "If they're tough enough to handle all that would go along with it, then you know.

"And I've often said and I don't mean to dismiss or demean our industry but I'd like to see them do something a little more meaningful or important," he continued. "If I had the education and what they have offered to them as kids, I may have gone a different way."

I caught up with Phillippe last night at the Maui Film Festival for an exclusive interview before the screening of Isolated, a documentary he produced and narrates about about a group of surfers who traveled to the most remote parts of Indonesia to ride waves that had never been ridden before.

"What happened over the course of the shooting of the documentary was they sort of learned about this genocide happening in West Papua related to some of the actions that military in the area has taken against some of the natives," Phillippe said. "It weighed so heavily upon the surfers…that the film sort of shifts. It starts off as this surf documentary and becomes sort of a human rights piece."

He added, "Ultimately, the endgame would be to get some sort of attention from the U.S. government. We've got a petition in place that will hopefully make its way to the White House."

Phillippe and Witherspoon have also made sure their children are aware that such atrocities exist in the world, that not everyone lives like they do. "That's been a core element of our parenting both Reese and I with the kids, keeping them aware," Phillippe said. "Neither of us grew up particularly privileged. Our kids are now, so it's important to keep them mindful and I've got to say we've done that job."

Isolated is one of the few films that Phillippe has been involved with that Ava and Deacon are allowed to watch. The proud father in him beamed, "My son who's 9 years old watched it twice and was really moved by it and wants to do something."

Next up for Mr. Phillippe? He's hoping to hit the film festival circuit with his directional debut Shreveport, a psychological thriller that he also cowrote and stars in.
A surfer documentary might actually be good. I've seen the surf documentary Step Into Liquid several times and it's mind-boggling the risks these surfers go through to catch the ultimate wave. Here's a link to the trailer for Isolated. It looks interesting and Ryan narrates. He also has a new thriller that he directs and co-stars in, as E! mentioned.
As for Ryan hoping for better things for his kids, it sounds like he's disillusioned with Hollywood and maybe with the state of his career, which hasn't really been on fire lately. I don't think he was a child actor, though. He starred on "One Life to Life" as the first gay teenager in a soap opera in 1992, when he was already 18. It sounds like he's wondering how his life would be different if he'd went to college instead. He probably wouldn't have been as rich and privileged, that's for sure.
You can see interviews with Ryan on E! Online. He looks tired!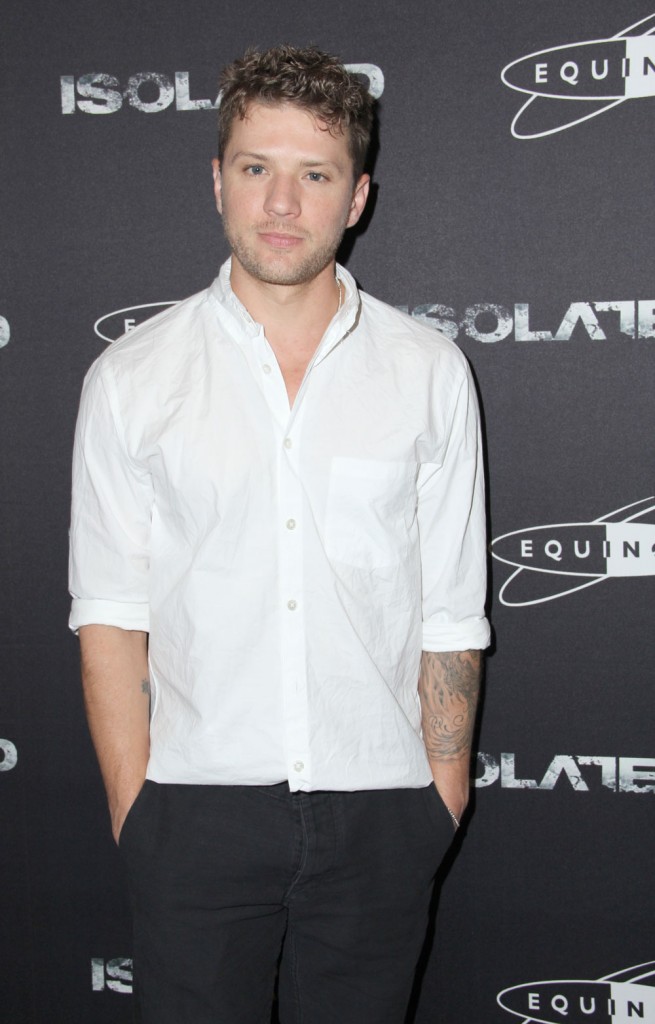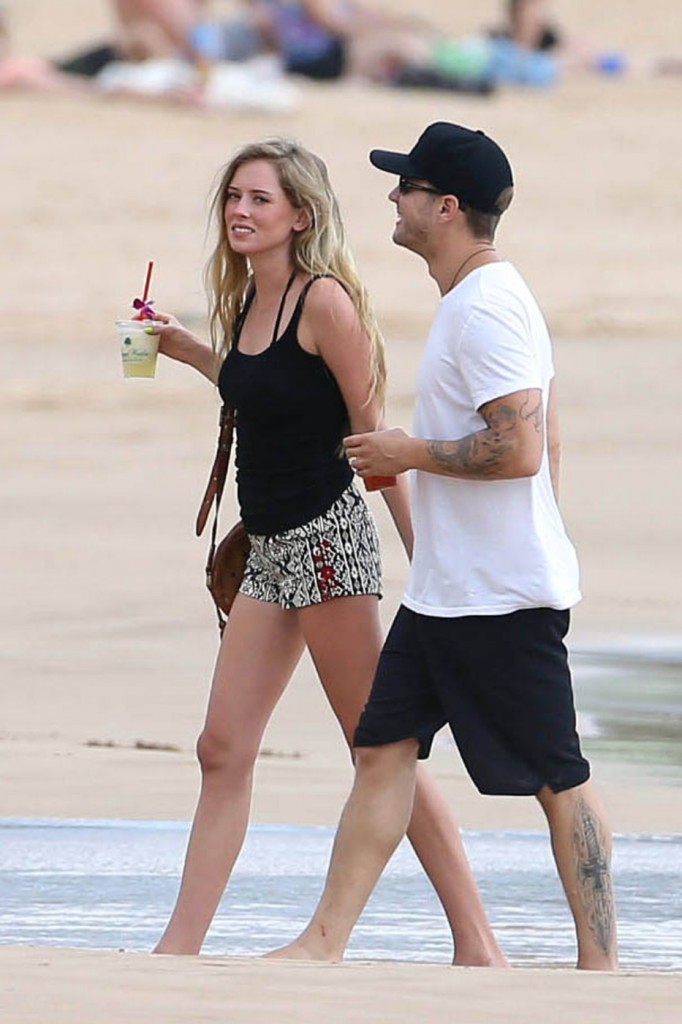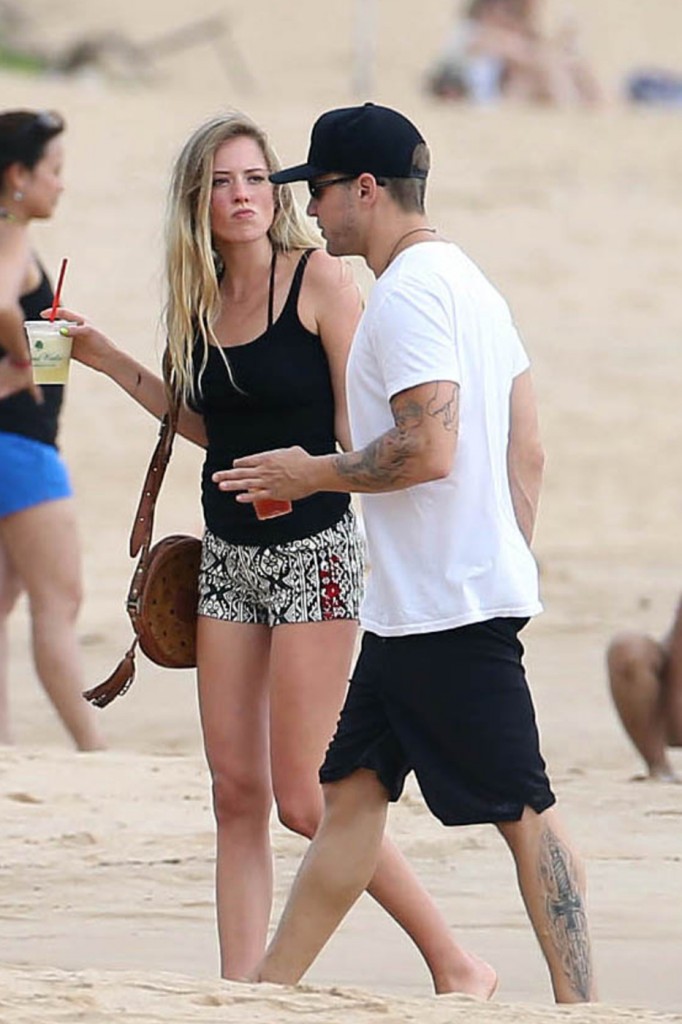 Ryan is shown in Hawaii with his girlfriend, model Paulina Slagter, 21, on 6-12-13. They've been together over a year now. Credit: T.M., PacificCoastNews.com. He's also shown at a screening of Isolated at Equinox sports club in LA on 4-18-13. Credit: TRY/CW WENN.com