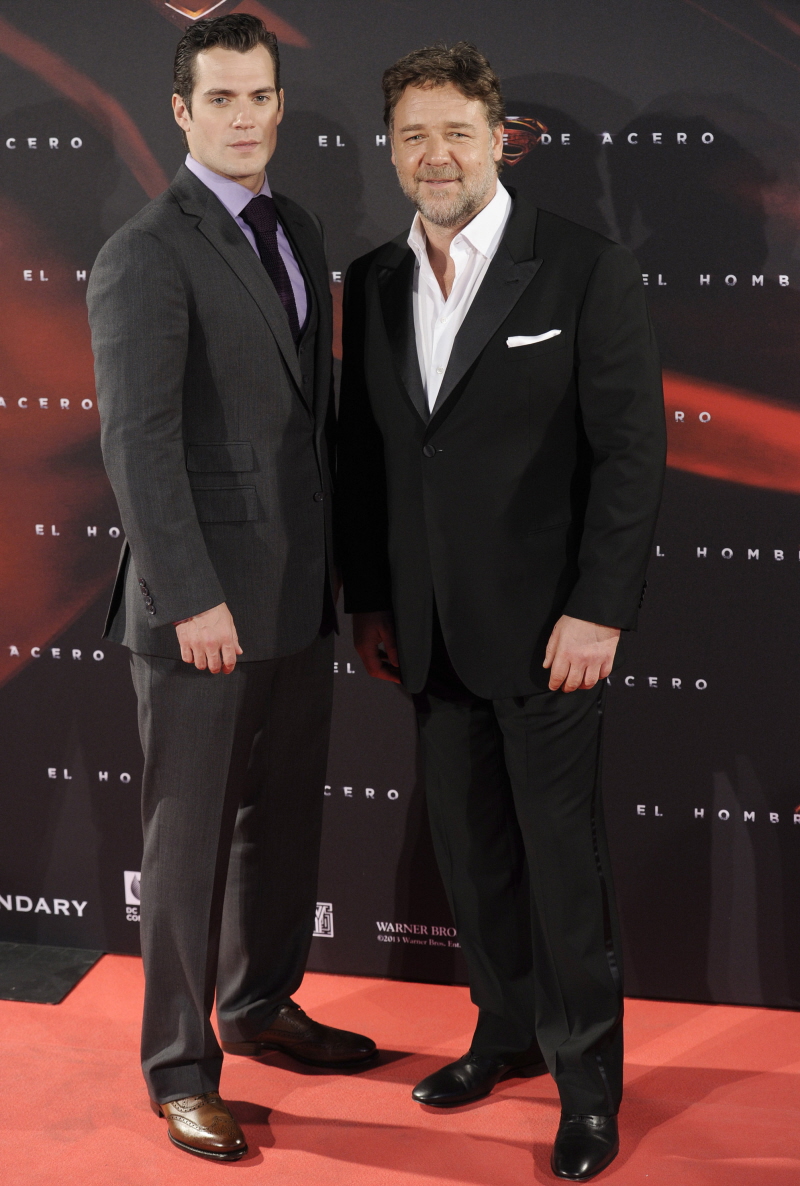 I'm starting to wonder if Henry Cavill has Michael Fassbender Syndrome. In my way of thinking, "Michael Fassbender Syndrome" is where a man is very attractive, even mind-blowing sexy, but in still photos and on red carpets, he can look rather odd. It's not a simple issue of being "photogenic" – it's how the man is being photographed. Henry Cavill in motion, on film = HOT. Michael Fassbender in motion, on film = HOT. Fassbender on a red carpet = hit or miss hotness. Cavill on a red carpet = almost always vanilla and overly groomed.
Anyway, these are some nice photos of Henry and Russell Crowe at the Madrid premiere of Man of Steel yesterday. Henry looks… um… not all that great. There has been some concern on Twitter that he's wearing too much foundation on red carpets. I'm not sure if it's that or if his skin is just really flawless and we're not used to it? I'm trying to be nice. As for Rusty… God bless him. I know I'm a broken record about this, but I love him and I would still hit that. Henry was definitely hot as Superman, but Russell's Jor-El was AMAZING.
Meanwhile, I thought you ladies would enjoy seeing this commercial that Henry made about his extensive physical training for MoS. I guess the commercial is, like, sponsored by the National Guard? That's weird. It seems to be part of a series and this one is called "Soldier of Steel". There's lots of sweaty Cavill and shirtless Cavill.
I just ignored the militaristic message at the end because I was still perturbed by the fact that Henry's chest hair is so lacking in this video. In Man of Steel, he had chest fur and it was glorious. So… was he shaving his chest during training? Is that really weird or really common?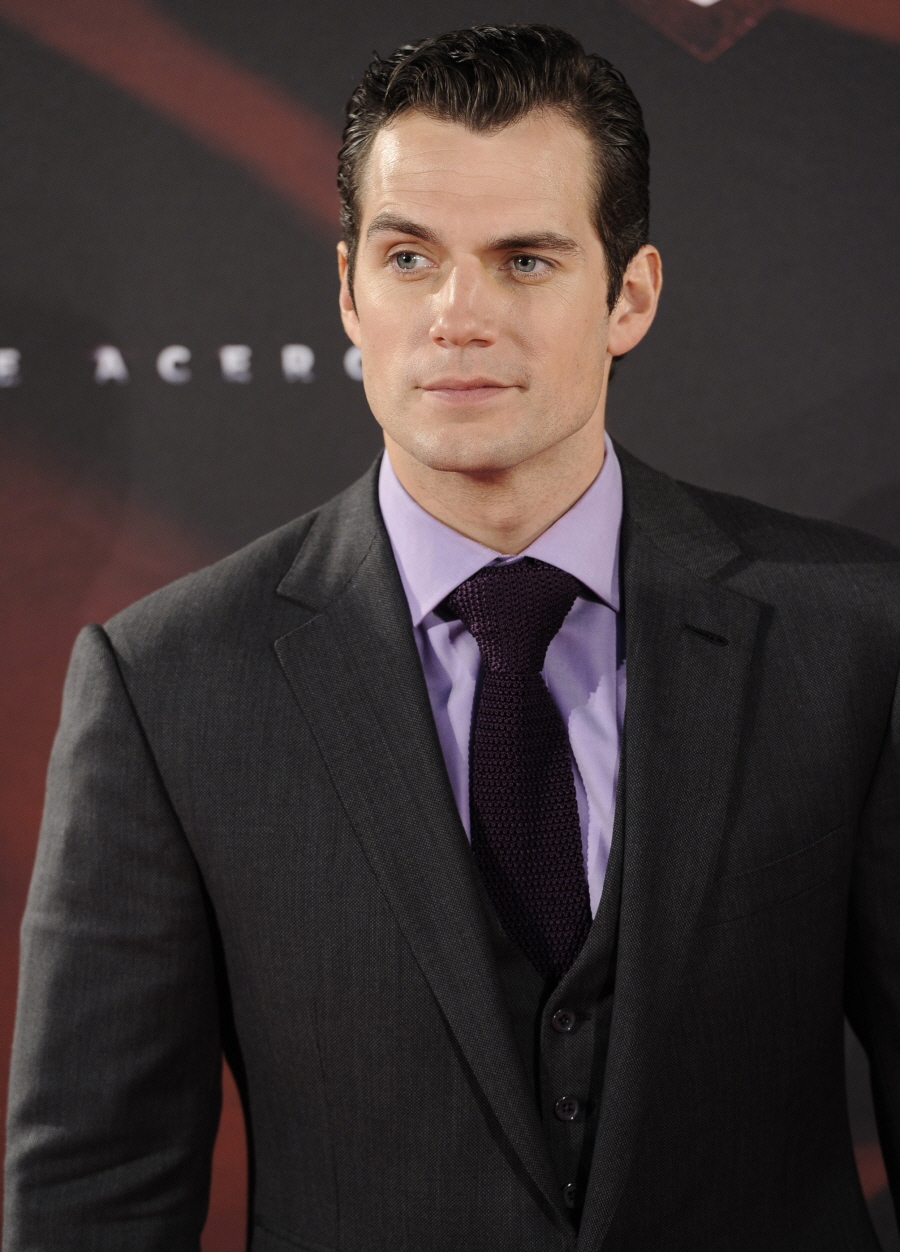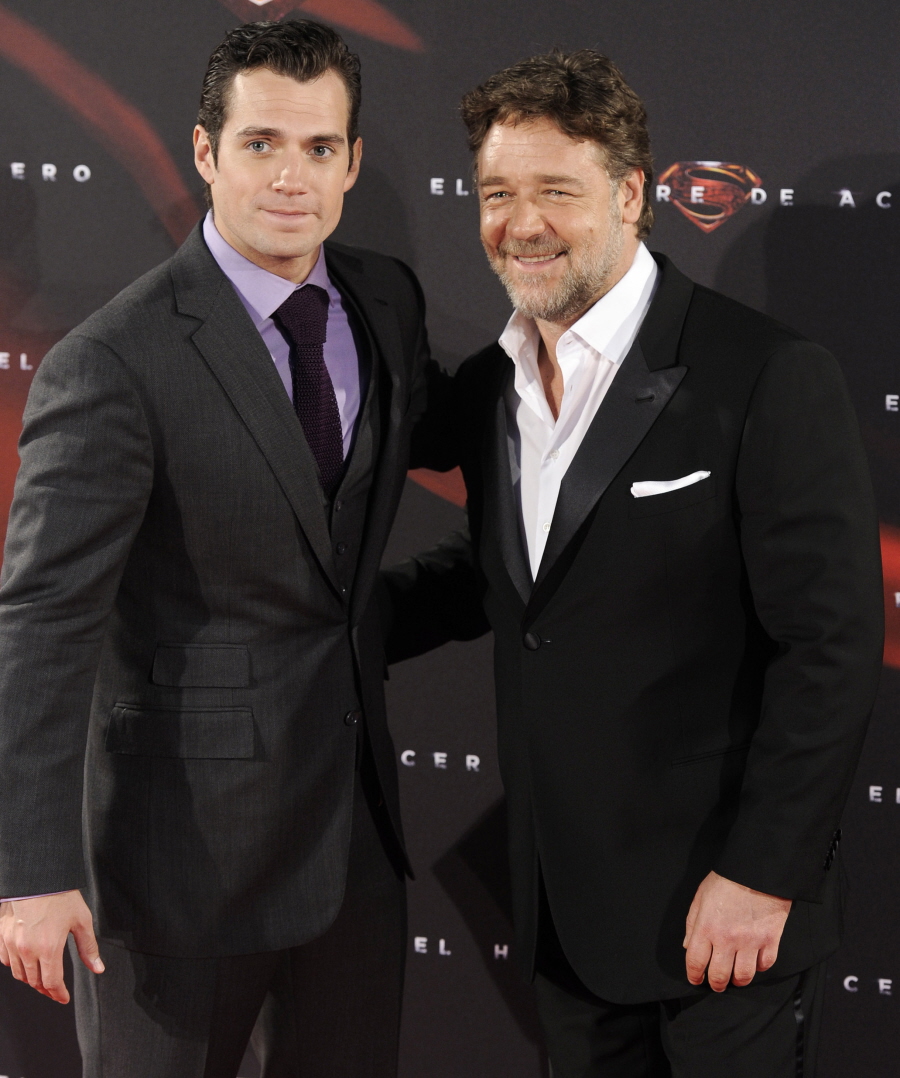 Photos courtesy of Fame/Flynet.