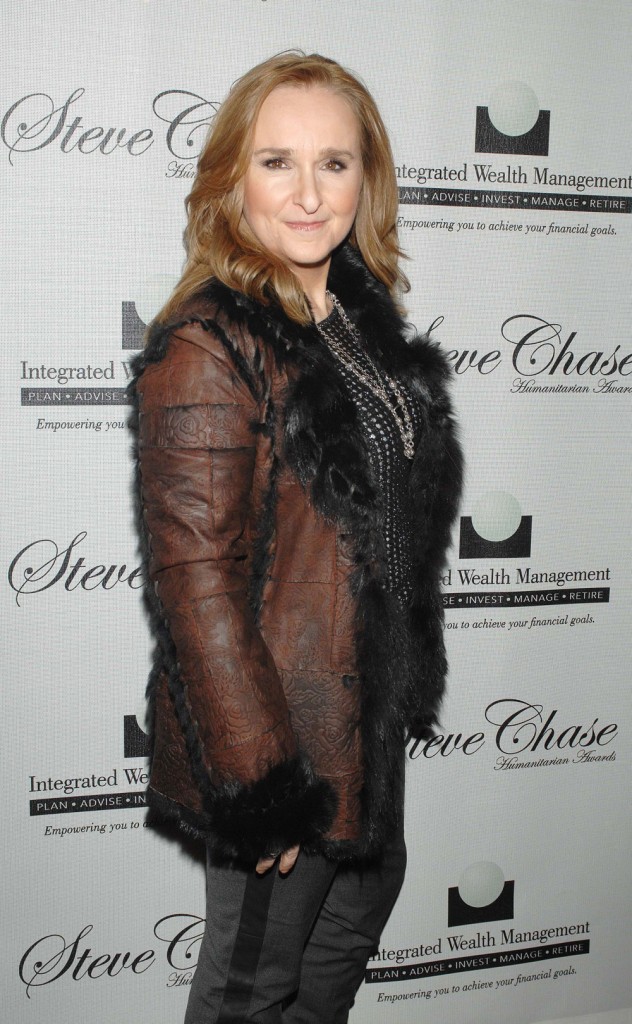 Melissa Etheridge is a breast cancer survivor and has been cancer free, by her own account, for nine years. She was with her last partner, Tammy Lynn Michaels, throughout her chemo and breast cancer battle and then she got better, cheated on Tammy with a mutual friend, left her and tried to get out of paying alimony or child support. That's not conjecture, Tammy pretty much aired all their dirty laundry when she found her lifestyle massively downsized in the wake of the split.
I wouldn't give that full unflattering intro to Melissa if she had just said that she disagreed with Angelina Jolie's choice instead of painting her own cancer struggle like the best choice. She has every right to disagree with a preventive double mastectomy, especially as someone who dealt with cancer. What she did was shade someone else's health decisions and act as if hers was so much nobler. At least that's how I'm interpreting it. Here's what she said:
BLADE: As a breast cancer survivor yourself, what did you think of Angelina Jolie's announcement?

ETHERIDGE: I have to say I feel a little differently. I have that gene mutation too and it's not something I would believe in for myself. I wouldn't call it the brave choice. I actually think it's the most fearful choice you can make when confronting anything with cancer. My belief is that cancer comes from inside you and so much of it has to do with the environment of your body. It's the stress that will turn that gene on or not. Plenty of people have the gene mutation and everything but it never comes to cancer so I would say to anybody faced with that, that choice is way down the line on the spectrum of what you can do and to really consider the advancements we've made in things like nutrition and stress levels. I've been cancer free for nine years now and looking back, I completely understand why I got cancer. There was so much acidity in everything. I really encourage people to go a lot longer and further before coming to that conclusion.
Cancer survivors, do you find it offensive that she said "cancer comes from inside you" and that you could turn it on or off with "stress" and "acidity levels"? That's what she said, isn't it? While there are legit environmental factors, it wouldn't have killed her to be a little more diplomatic about it. I get not agreeing with preventative mastectomies, but it's offensive to imply that cancer patients brought it on themselves or can somehow control it just because that was her experience. Yes there are probably things people can do, but health issues can be random and scary and sometimes it's just genes and horrible luck. Sometimes people do everything they're supposed to, get the short end of the stick and die way before their time. Can you blame a woman who lost her mother and aunt to breast cancer for deciding to take matters into her own hands, to be proactive instead of reactive, to get the test, and then essentially erase her chances of having a disease that runs in her family? Angelina took control of her health, and just because she did it in a way that didn't jibe with Melissa Etheridge's cancer experience, that's somehow wrong and "fearful."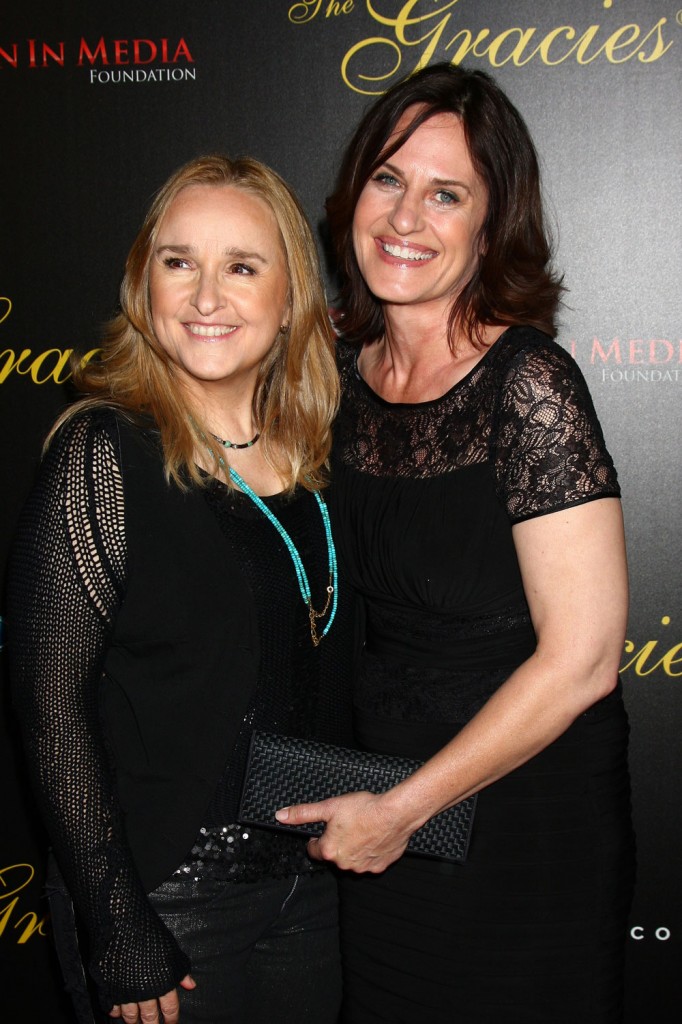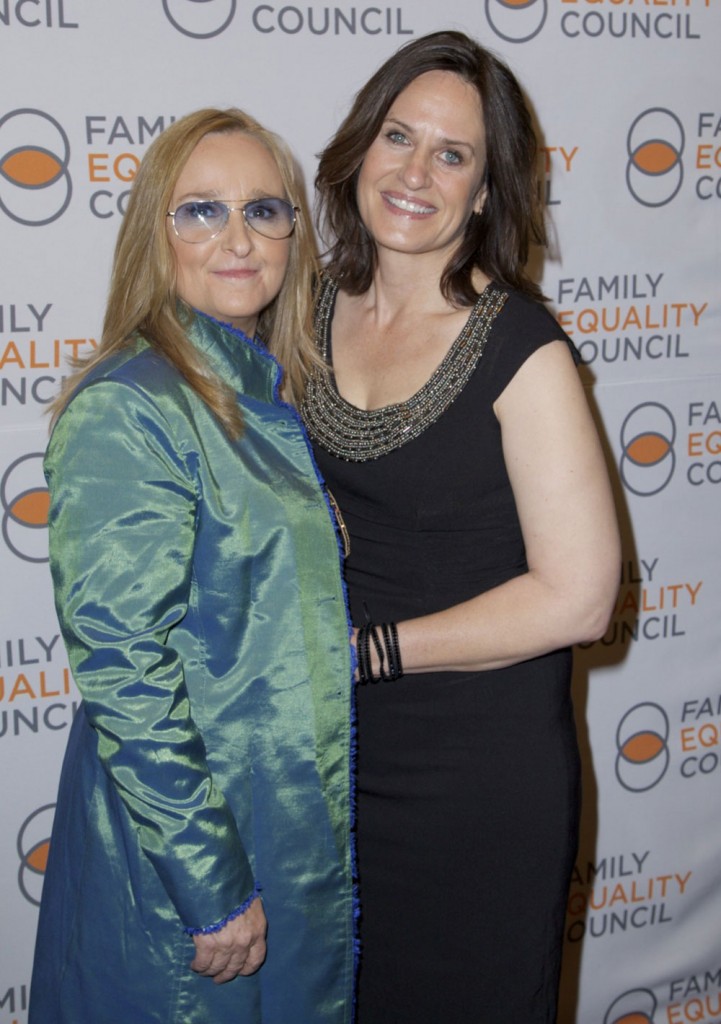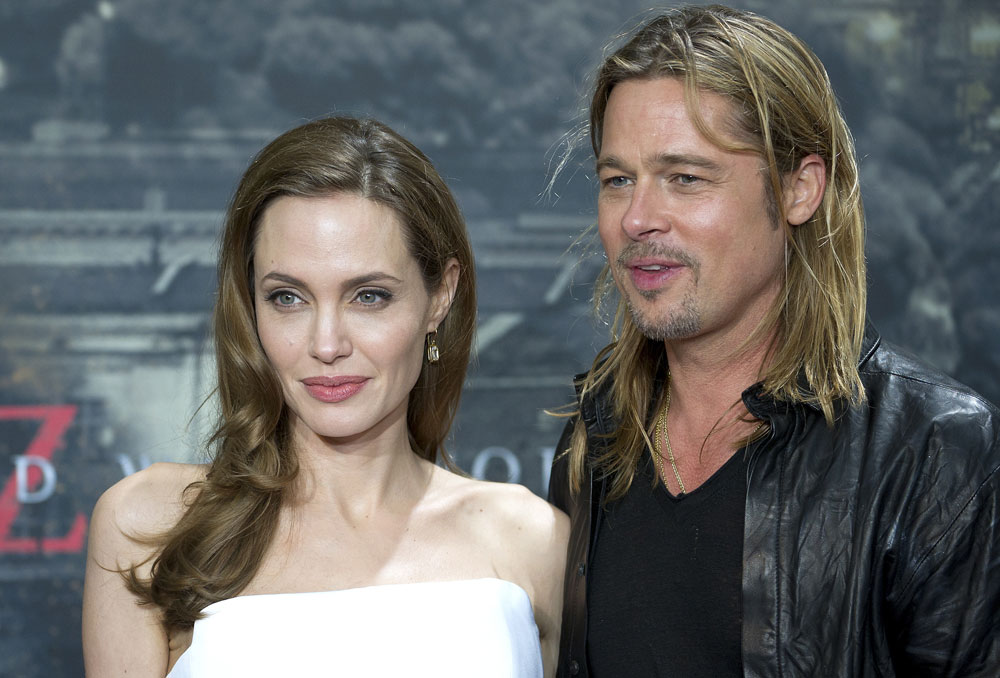 Melissa is shown in February, April and May with her partner, Linda Wallem. Angelina is shown on 6-4-13. Credit: WENN.com