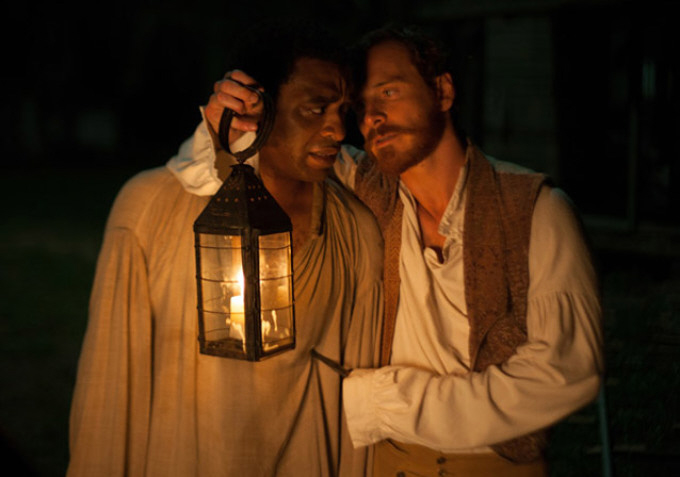 Director Steve McQueen wanted to follow-up his widely acclaimed film Shame with something bigger. Very quickly, he made a deal with Brad Pitt's Plan B to do a film called 12 Years a Slave. These are the first production stills from the film. Michael Fassbender joined McQueen on this project, making it their third film together. Fassy LOVES McQueen. They are really tight, and Fassbender has alluded to the idea that McQueen is his favorite director to work with. Fassy plays a "cruel" slave owner and farmer named Edwin Epps. Epps terrorizes the lead character, a slave named Solomon, who is played by the criminally underrated actor Chiwetel Ejiofor.
Benedict Cumberbatch is also in the film – he plays William Ford, a Baptist preacher who befriends Solomon. Sarah Paulson plays the wife of Edwin Epps, and the film also features Brad Pitt (in a smaller part), Paul Giamatti, Paul Dano, Dwight Henry, Quvenzhane Wallis and Alfre Woodard. There's also a newcomer named Lupita Nyongo who is getting a lot of buzz.
The film is based on a true story, and it's being called "Django Unchained without the comedy". McQueen told media outlets months ago, "Without Brad, this film wouldn't have been made. Fact. Just his presence sometimes could lift everyone's mood. It's like having a great ballplayer on a team. He doesn't have to play a big role, but his presence can lift everyone's game." McQueen also had some lovely things to say about his muse, Michael Fassbender, who could possibly be up for an Oscar nomination for this role.
I know it's so wrong, but I'm just obsessed with Fassy's ginger beard and his period clothing. I know, I know, he's playing a slave owner and that's gross. But my God, how can I concentrate on the horrible story when I want to LICK HIS BEARD?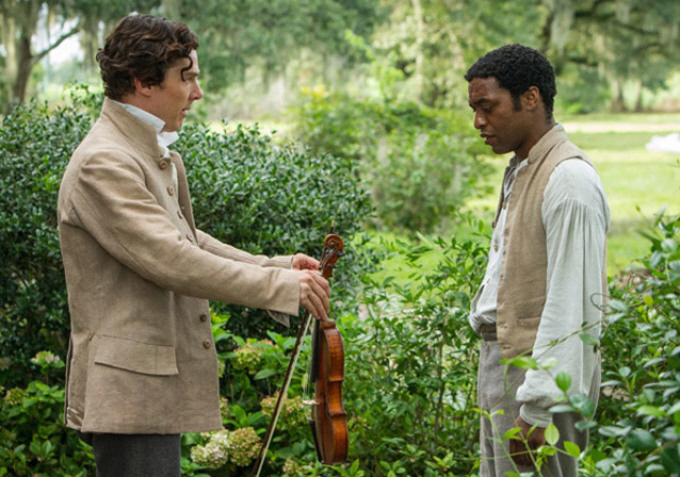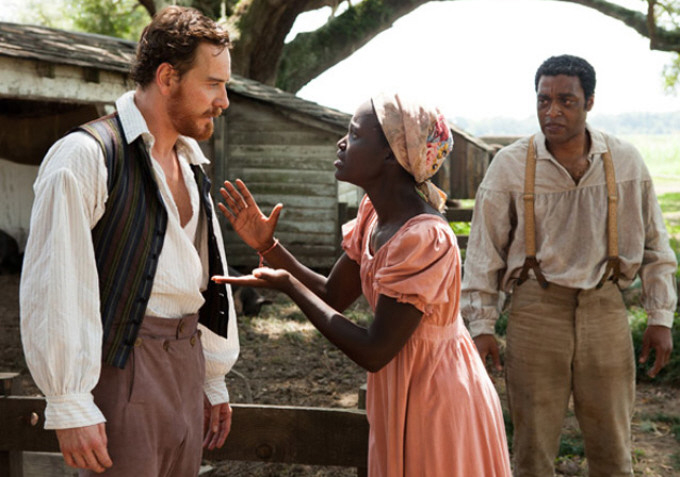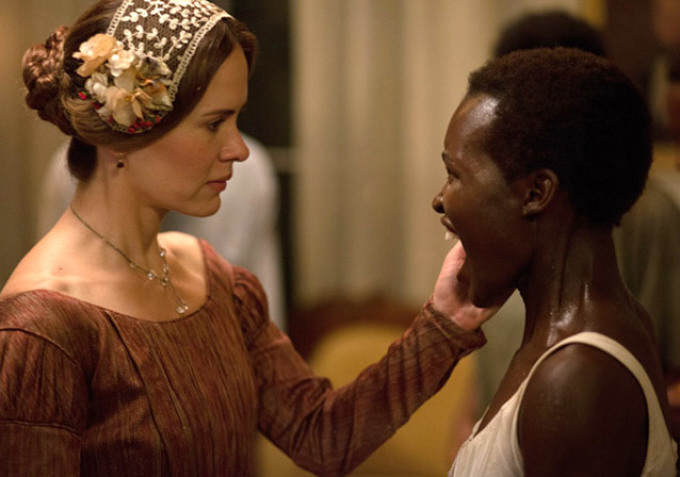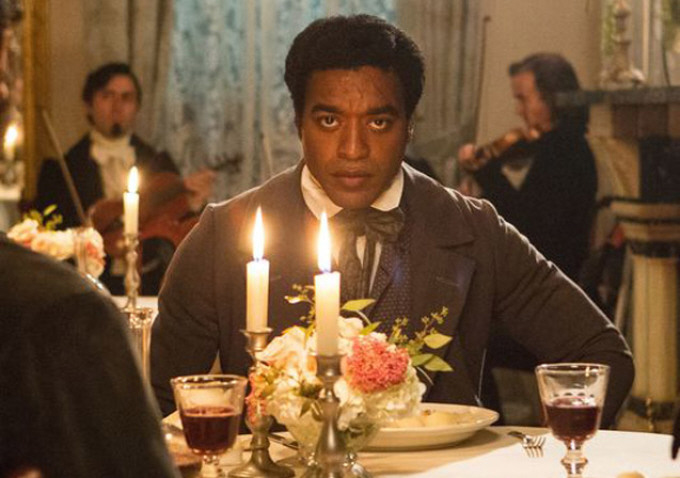 Photos courtesy of USA Today/Indie Wire.