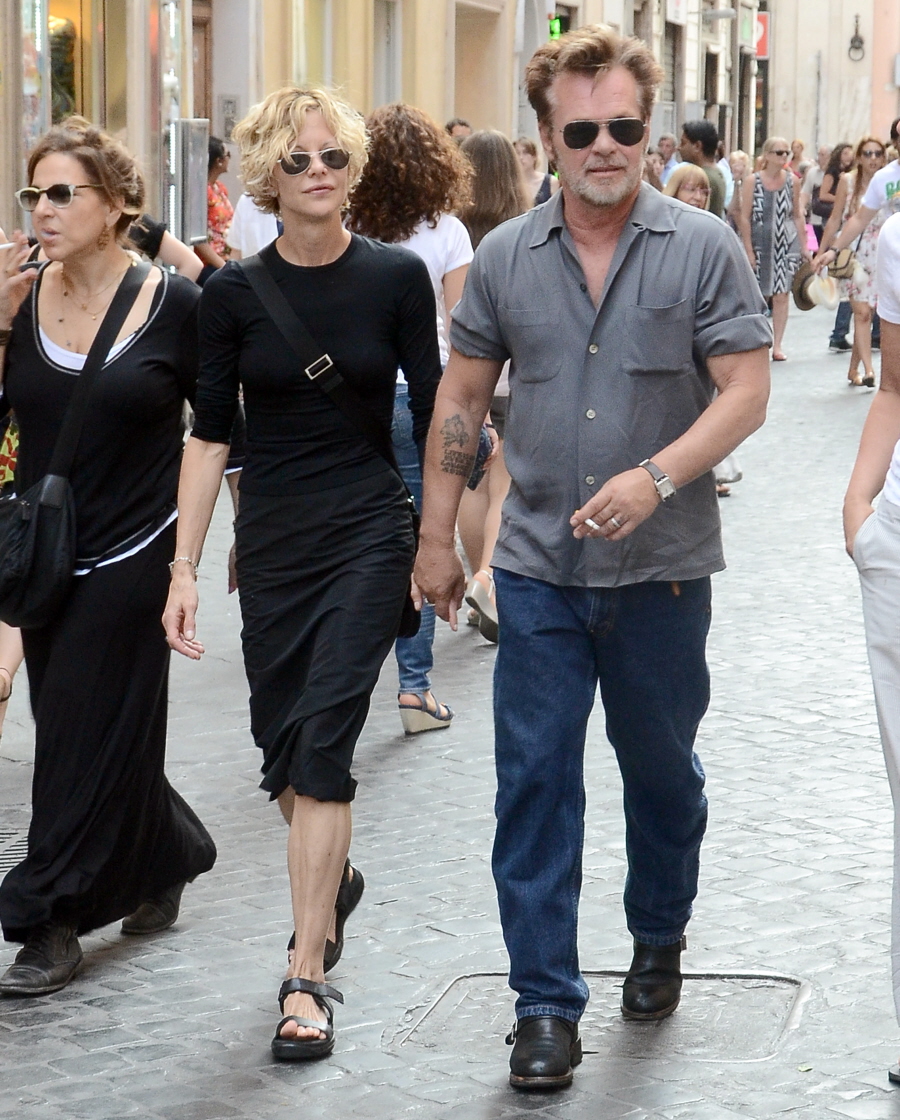 Here are some new photos of John Mellencamp and Meg Ryan in Rome. Yes, they're still together. That surprises me too. John and Meg got together in late 2010, when he was still married. I feel pretty strongly that there was some overlap between his last marriage and his relationship with Meg. Since they got together, there have been reports of "secret engagements" and "secret weddings" but thus far, no official announcements have been made. I don't think they're married, but they might be engaged. Meg does seem to be wearing some kind of band on her left hand ring finger, for what it's worth.
John and Meg seem to go to Italy on vacation at least once a year. Rome must be their romantic destination of choice. It's kind of cute. I used to call them "crusty" but I'll try to be nice now. They've been together for more than two-and-half years, which constitutes "the long haul" for musicians and actresses.
Also: Meg's face seems somewhat settled after some really bad work several years ago. I still think she's getting lip injections or something though. John must like her lips plump. Ugh. Gross. If she does that for him, maybe he could give up the cigarettes?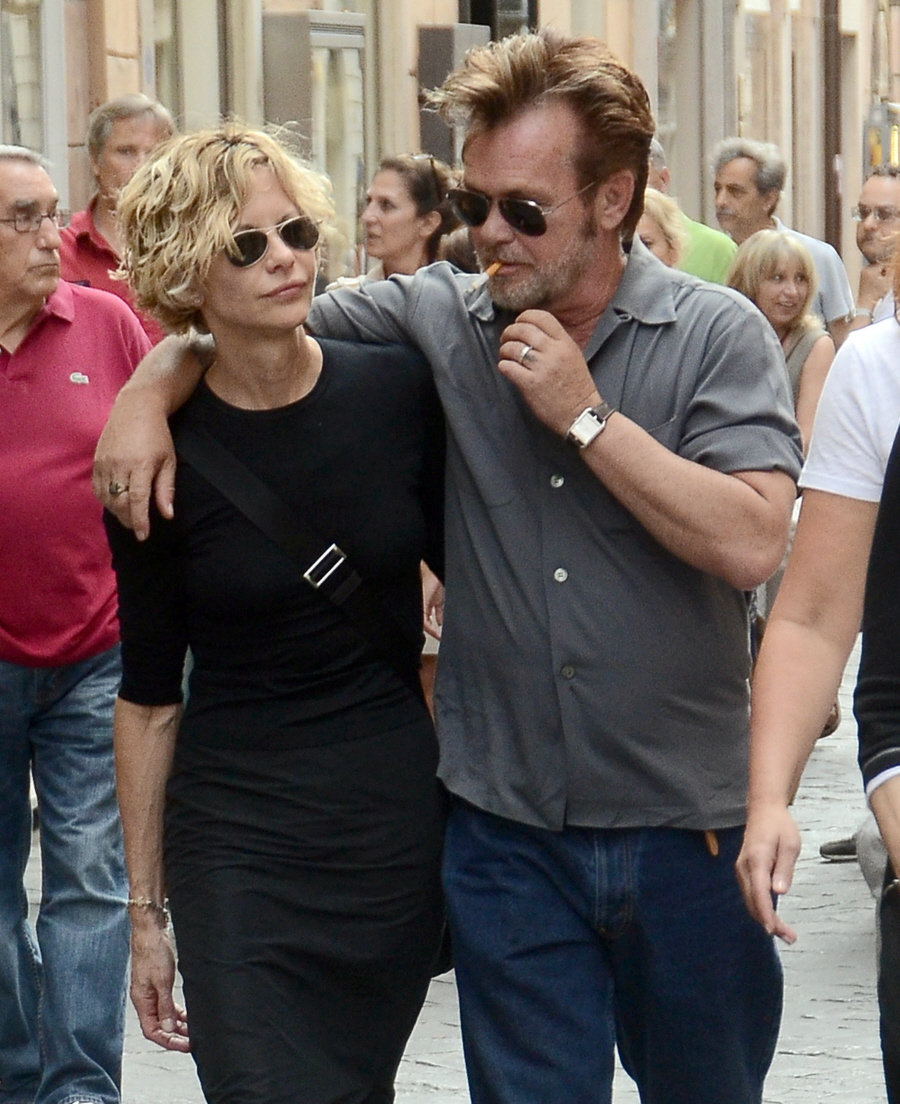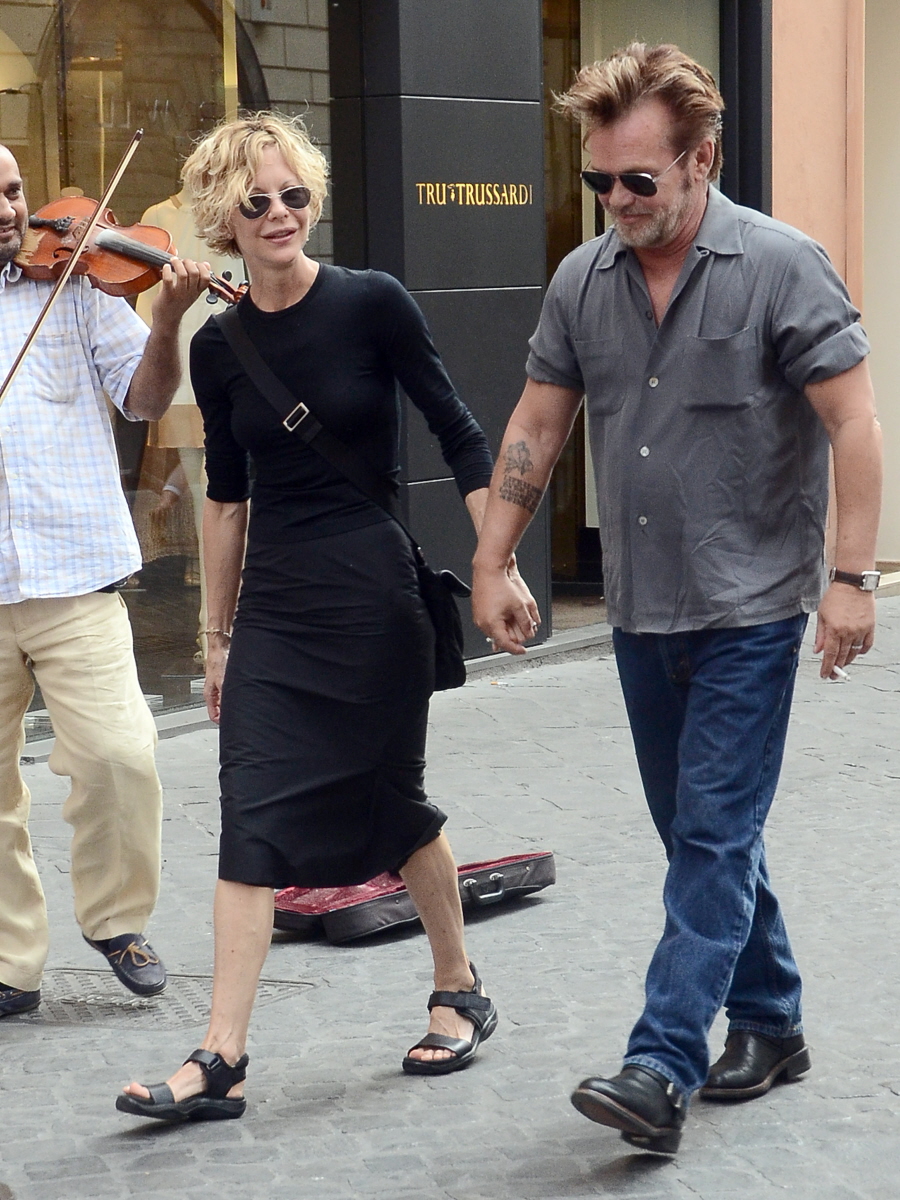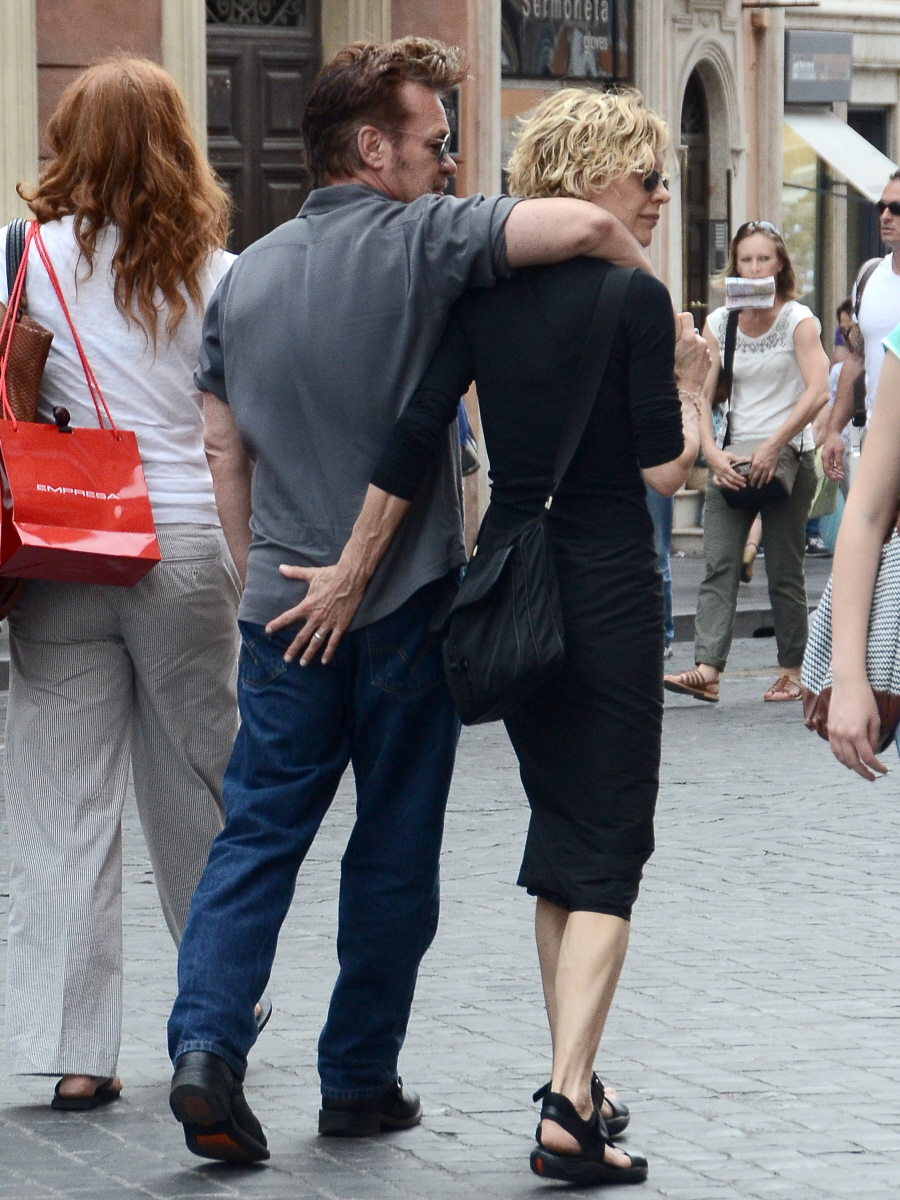 Photos courtesy of Fame/Flynet.