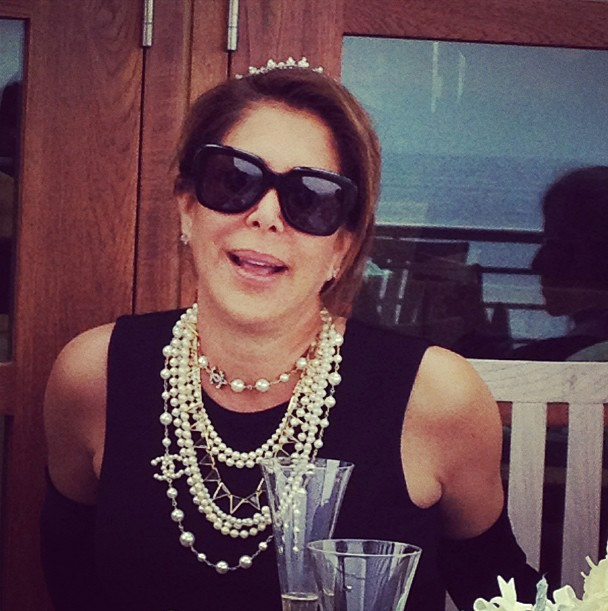 I know that Lisa Rinna arrives with a long (and still enduring) history of daytime and evening soap operas, but I'll always remember as crazy ass Taylor McBride on the first incarnation of "Melrose Place." Her character was so shameless, and Lisa embraced the role with such zest that I had to admire her at least a little bit. I'll never understand why she's so intent on blowing up her lips to a ridiculous degree, but she seems harmless.
Anyway, Lisa is one of the many celebrities who take to Instagram and document their daily minutae. Lisa's account is fairly typical, and visitors will receive a lot of photos of strange manicures and shoes as well as glasses of wine and random flowers. About a week ago, things got kind of weird, and Lisa decided to throw herself a Breakfast at Tiffany's theme party for her birthday. In the top photo, she looks kinda drunk, right? She looks like she's having a ton of fun with this theme even though, obviously, Lisa Rinna is no Audrey Hepburn.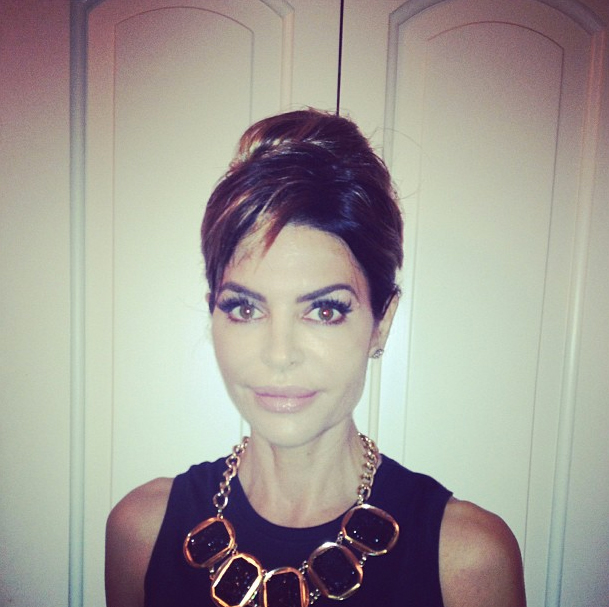 Now I can get behind this party cake for sure. That's reason enough for a Breakfast at Tiffany's theme. I've always thought the movie was overrated, but I'd dig this cake right into my belly. Yum.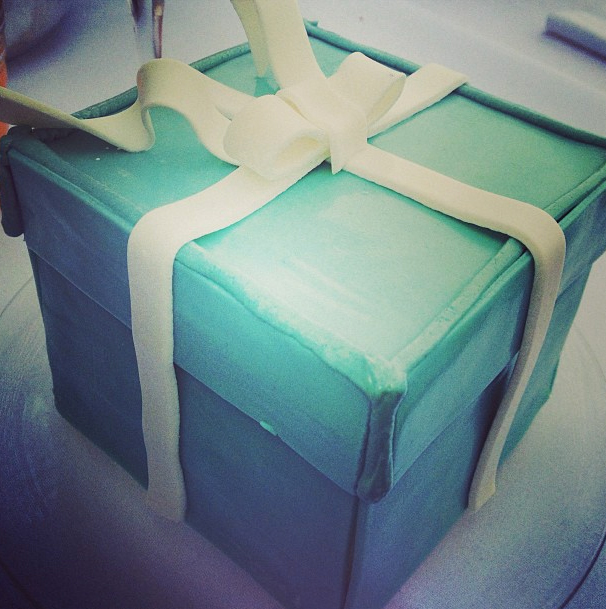 These "Marilyn Monroe" photos though, are another story. The Audrey ones were kind of cute, but this Marilyn look is … utterly disastrous. Oh, Lisa. To say anything else would be too cruel, so I'll just stop now.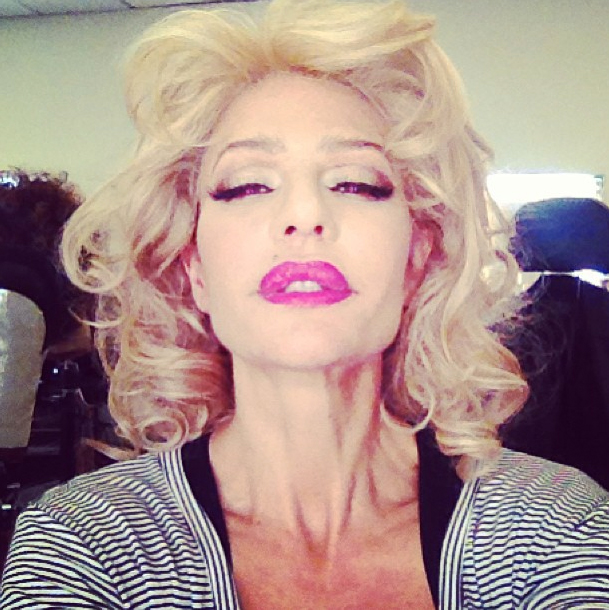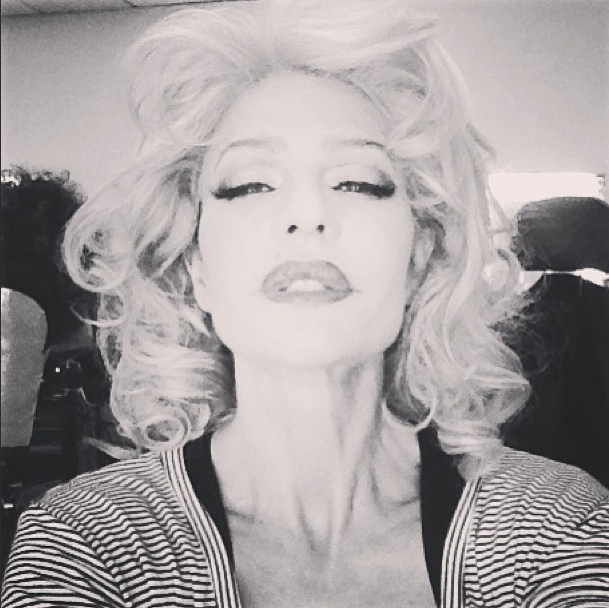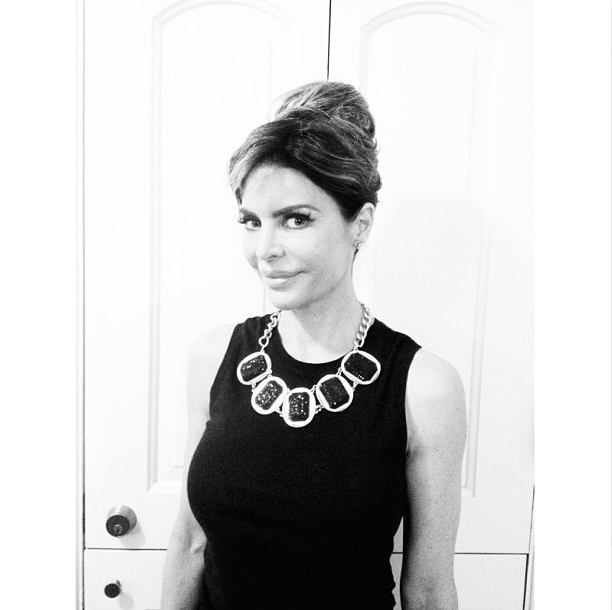 Photos courtesy of Instagram