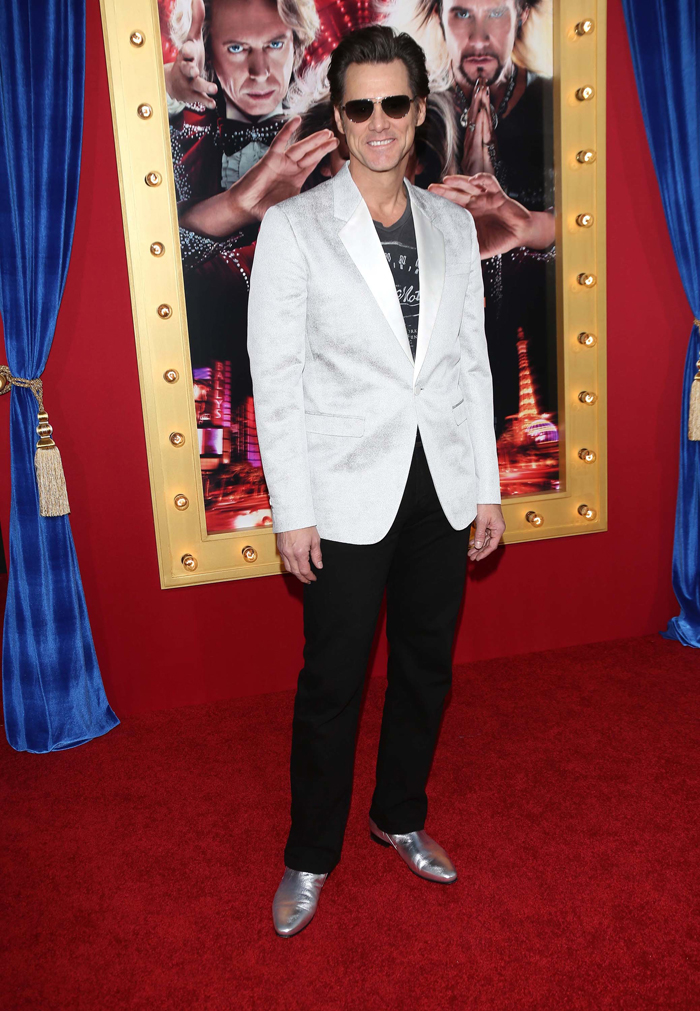 This is a tricky topic for sure because it involves the Sandy Hook massacre that took place last December. This incident was an unquestionably awful tragedy and spawned a new offshoot of the discussion of whether violence in film influences life. At the time, Quentin Tarantino answered "no" to that question while Jamie Foxx disagreed. There will never be a definitive answer to the debate of whether killers are driven by violent movies, music and video games, but even Madonna just gave her own opinion on the matter.
Now and in a strangely delayed reaction, actor Jim Carrey has entered the discussion of violence in film. Jim's starring in the upcoming Kick-Ass 2, which is a sequel to the original adaptation of extremely violent comic books about a group of vigilantes who adopt superhero personas and beat the living hell out of really bad guys. The first movie was superviolent, to say the very least, and Jim chose to accept a role in the sequel.
Arguably, Jim is the biggest box office draw that the franchise has ever or will ever boast. I mean, Aaron Johnson and his lovely curls are returning from the first film, but Jim is more of a monetary booster than even Nic Cage was in the first movie. Cage and Carrey have both had their share of flops, but I think Jim is still considered an A-lister whereas Cage more often than not stars in some real stinkers. Anyway, Jim undoubtedly received millions for his role as Colonel Stars and Stripes, but now he's trying to distance himself from this sequel, which is due to arrive in theaters on August 16. His rationale? Jim no longer supports gratuitous violence in movies:
I did Kickass a month b4 Sandy Hook and now in all good conscience I cannot support that level of violence. My apologies to e

— Jim Carrey (@JimCarrey) June 23, 2013
I meant to say my apologies to others involve with the film. I am not ashamed of it but recent events have caused a change in my heart.

— Jim Carrey (@JimCarrey) June 23, 2013
Hmm. I have mixed feelings about this story because Jim is explaining his newfound perspective in light of the Sandy Hook tragedy. However, Sandy Hook is (sadly) not the first mass school shooting in history. Jim must have some familiarity with Columbine, right? And he still thought it was a good idea to star in an ultraviolent movie, which is based upon a very violent comic series, within which people get killed in very bloody ways. This all presumes that Carrey actually bothered to either watch the first movie or read the sequel's script before signing on for his role. He's not a dumb man by any stretch, so I'm wondering why this violent role bothers him so much now as opposed to, say, a year ago. Of course, I'd be willing to overlook his apparent gaps in logic if he donated his entire Kick-Ass 2 salary to the victims of Sandy Hook.
Your move, Mister Carrey.
Here's the greenband trailer for Kick-Ass 2, which doesn't show Carrey doing much except entering at the last moment to pull a gun on a baddie and laugh when a dog intercepts the fight and bites the bad guy's balls.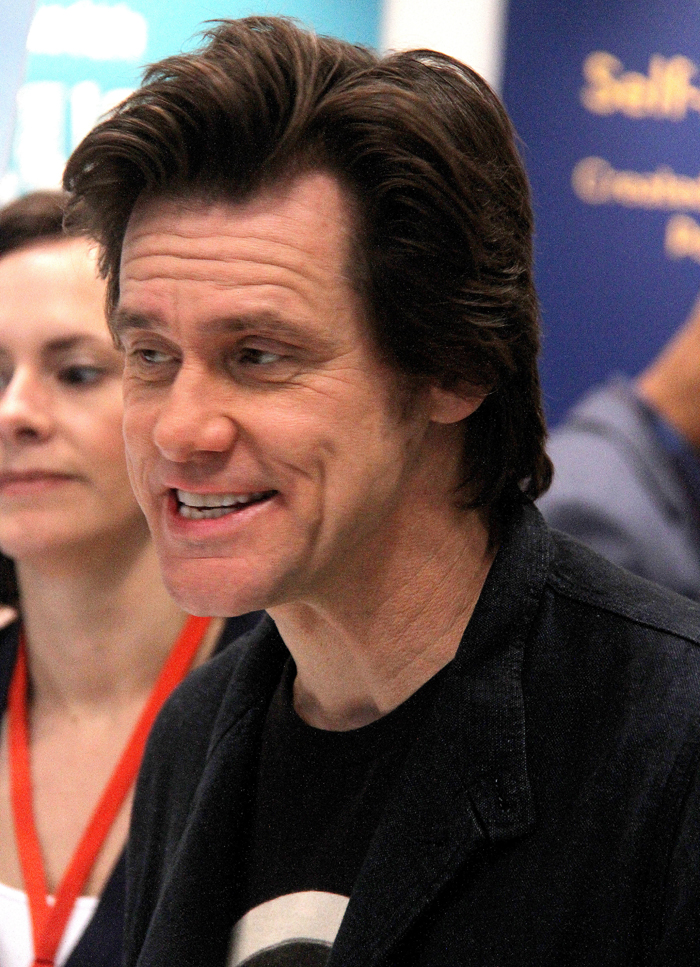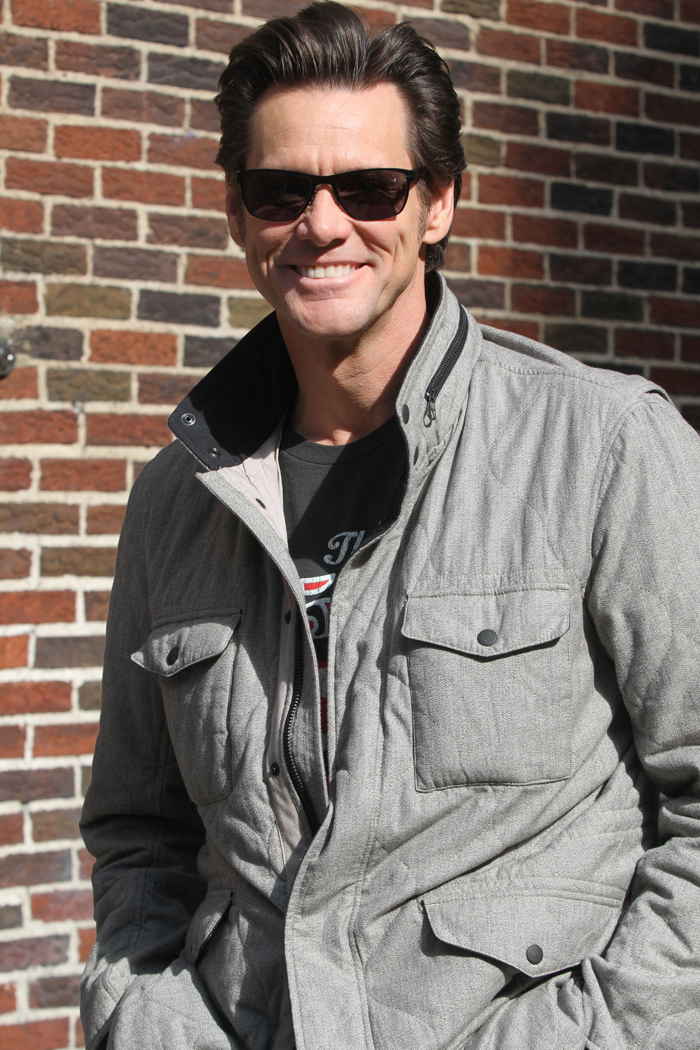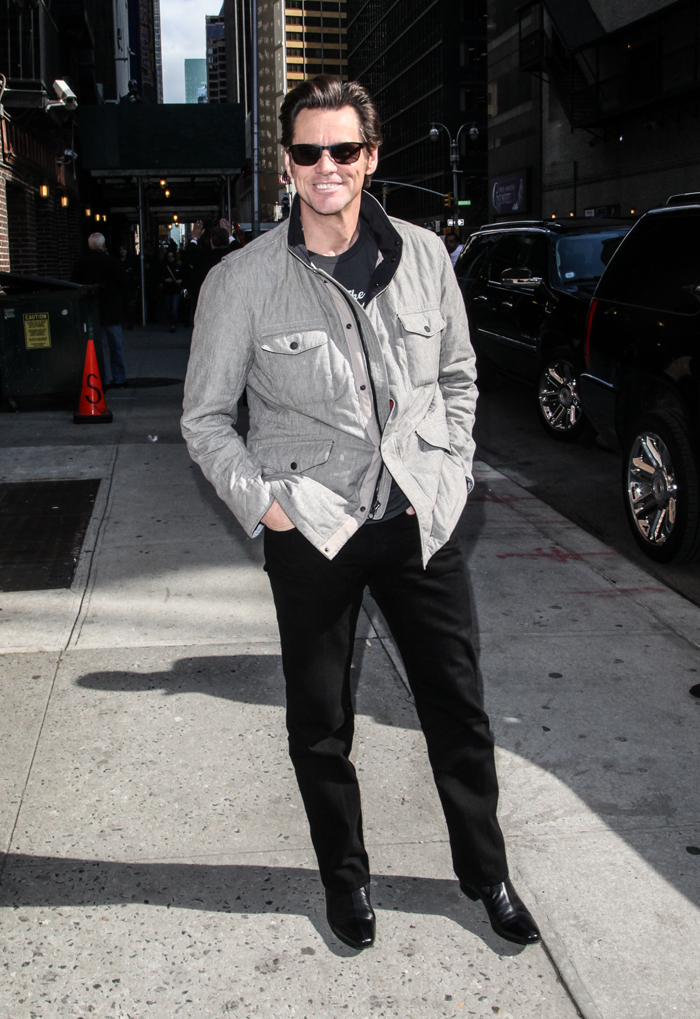 Photos courtesy of WENN