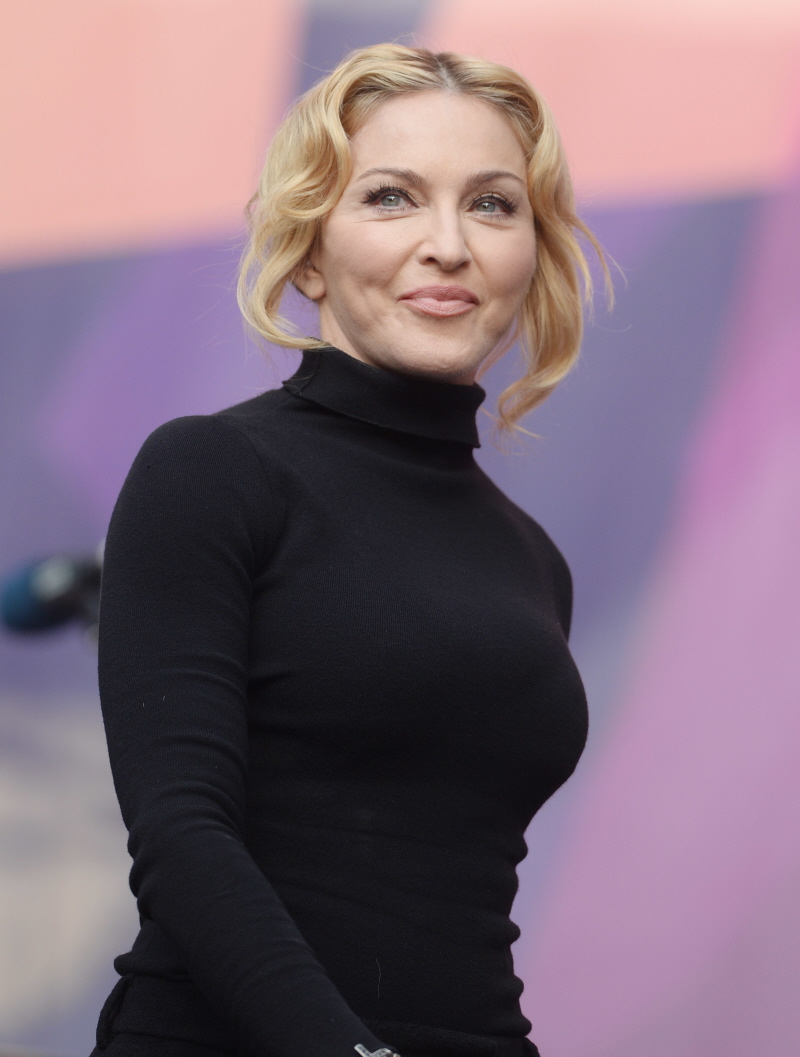 These are photos of Madonna from the Chime for Change concert a few weeks ago in London. I just wanted to re-use these photos because they are still crazy and noteworthy. Madonna was in the news last week because she was promoting her MDMA tour documentary, Madonna: The MDMA Tour. It features not only her performances but lots of backstage stuff, including footage of Lourdes and Rocco. Madge sat down with Good Morning America on Friday to discuss her life, her children, the documentary and she also defended her use of prop guns in the show. Also: her face doesn't look as crazy in motion.
Some highlights from the interview:
On using prop guns during the tour: "That would be like asking people to not have guns in action movies. I mean the thing is, guns don't kill people, people kill people. That whole first section of the show is like an action movie, and I was playing a super vixen who wanted revenge."

On violent movies delaying release after Sandy Hook: "Well that's not going to change the situation. This all comes from fear and ignorance, and people not really raising their children, or not paying attention to what's going on."

On Lourdes working for the tour: "She worked in the wardrobe department. She had the very, very unglamorous task of undressing and dressing the male dancers. We had a lot of male dancers. It had its unglamorous moments, they're sweaty and disgusting and they're rude. But she took her job very seriously."

Rocco is a showboat: "He threw himself in front of me. He's the showboat in the family," Madonna said.

On parenting: "Pretty strict. My daughter just got an iPhone. She's 16. Ever since my daughter got an iPhone, she stopped talking to me… Seeing my daughter at 16 — it's kind of uncomfortable. She's still my little girl and she's also a woman."

On Rocco: "He's a foot taller. He's getting facial hair. He's looking at girls' butts. It's terrible."
While I agree with Madonna that delaying a violent movie's release isn't "going to change the situation" of violence against children, I think her second statement is truly ignorant: "This all comes from fear and ignorance, and people not really raising their children, or not paying attention to what's going on." I think that's an awful thing to say. Maybe in Madonna's mind, she's trying to make a pointed comment about the shooters, the perpetrators of these crimes, but it also sounds like she's blaming the parents of the victims too. Like, if the parents of the Sandy Hook children had simply been BETTER PARENTS, their children wouldn't have died. Which is bullsh-t, and offensive as hell. It's Serena Williams-level victim blaming too – regardless of what kind of parents a child has, EVERY CHILD has the fundamental right to go to school and not be slaughtered in their classroom.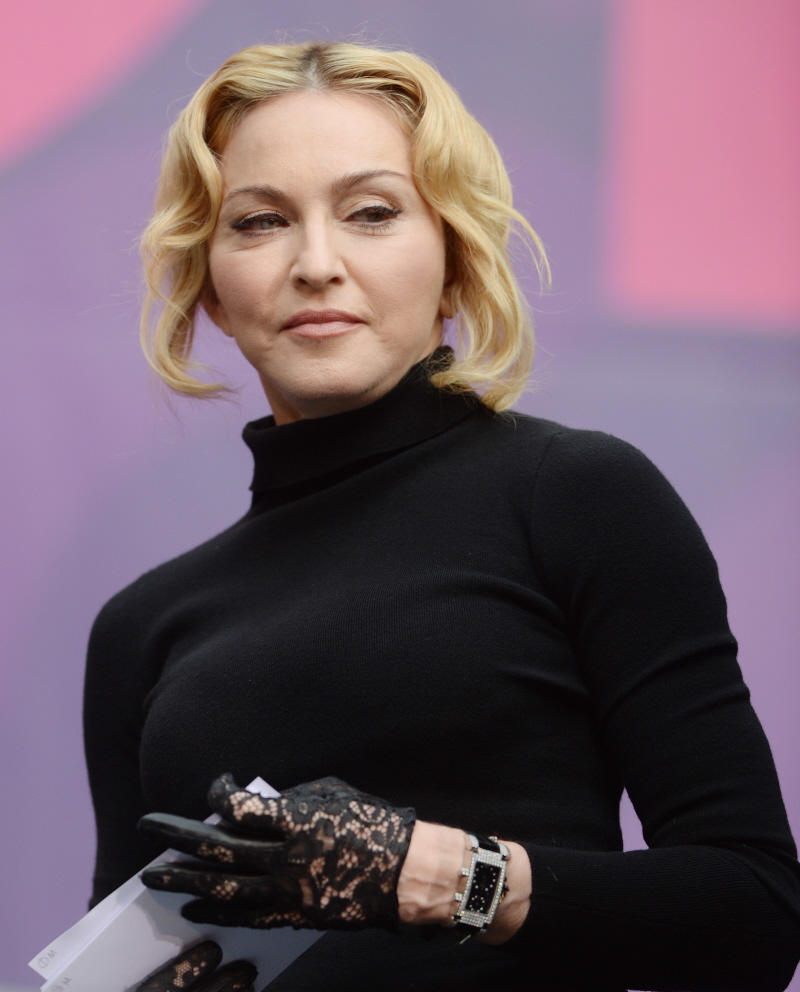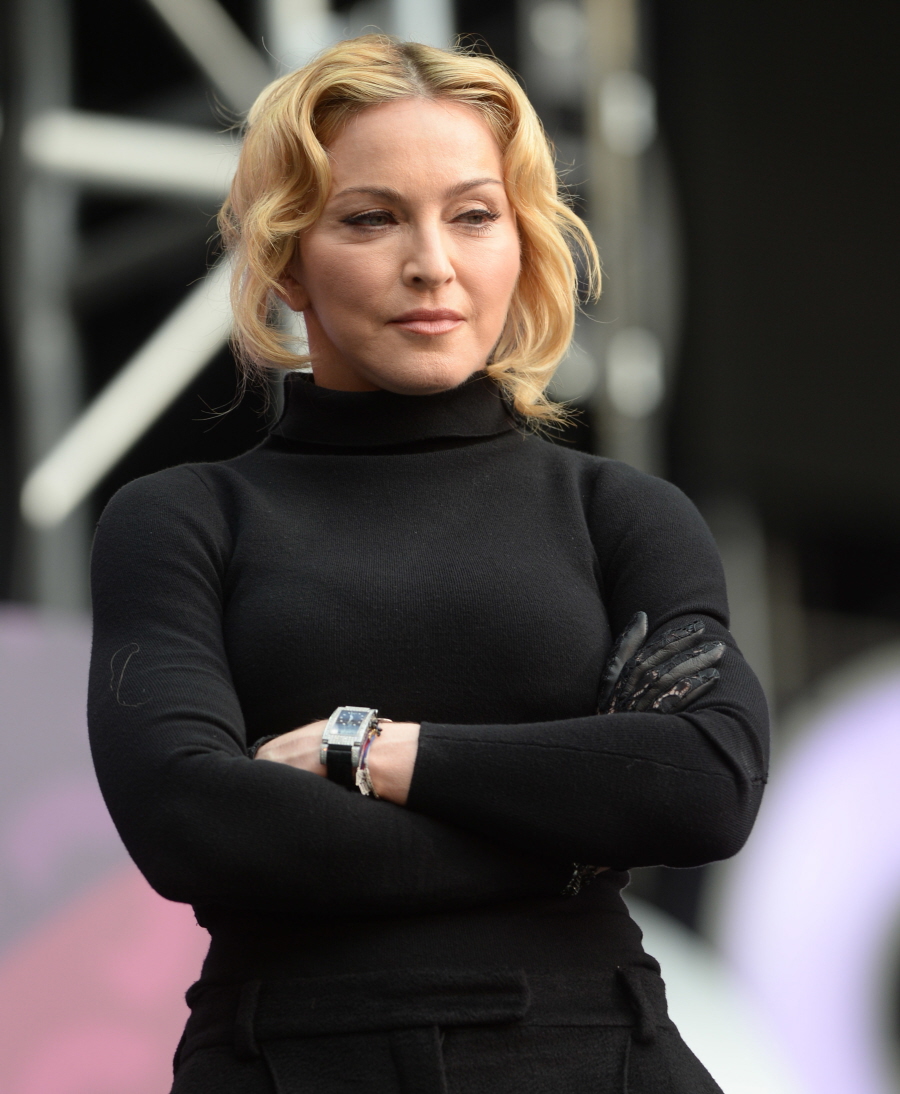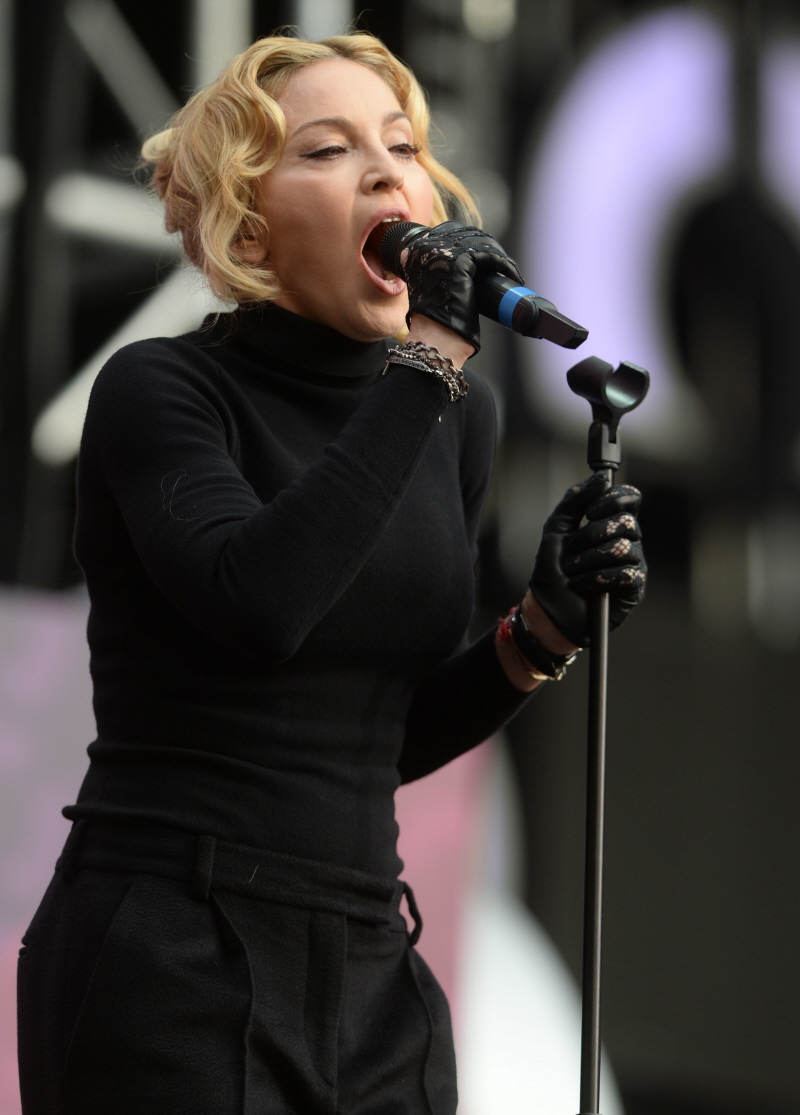 Photos courtesy of WENN.