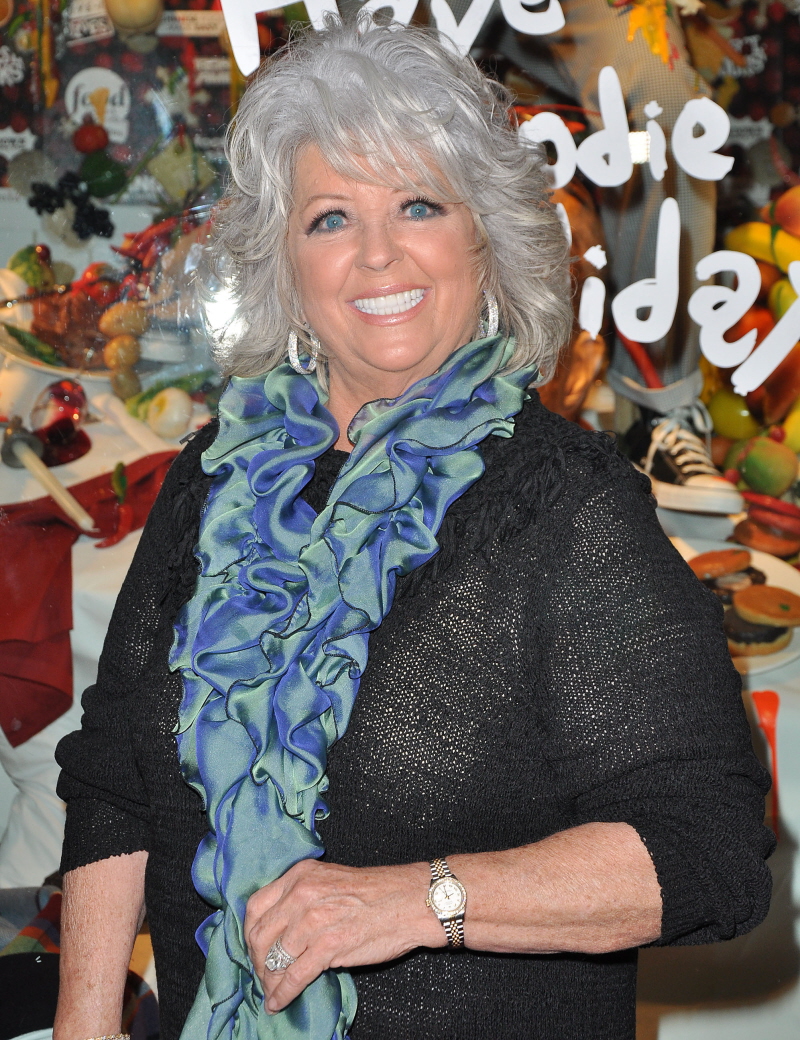 I expected this – Paula Deen covers the new issue of People Magazine. The headline is "Inside Her Fall: Paula Deen Under Fire" and the online article is called "Inside Her Career Meltdown". You can read the online story here – most of it is recapping the situation thus far, with Paula getting fired from the Food Network and Smithfield, and talking about Paula's (awful) crisis management thus far. Apparently, Paula was trying to go radio-silent with the controversy because she is "beyond devastated…She isn't upset about the loss of money. She's really upset about her reputation. She has been speaking to her friends to make sure they're okay. She would die if she lost people who she really loves over this." The whole thing is being blamed – sort of? – on Paula's "inappropriate sense of humor" but sources say "Paula is trying to figure out what is next for herself."
Apparently, what's next is actually engaging in the larger conversation about race and what she did wrong. Paula appeared on the Today Show this morning (more on that in a moment) for her first interview since her deposition was made public and many people turned against her. Paula canceled her Today Show appearance last Friday at the last minute, which made Matt Lauer call her out. Well, it looks like Paula finally realized that she needed to deal with this situation differently – according to Page Six, Paula has hired crisis manager Judy Smith, who is the real-life inspiration for Kerry Washington's character on Scandal. I hope this is true – Paula needed better advice. And that advice was on display this morning on the Today Show.
As for the Today interview… I'm including the video below. When Matt tries to press her immediately about the business side of the scandal – even pointedly asking her if she was doing the interview to stop the financial bleeding – Paula interrupted him to say her pre-canned line about racism: "I believe that … every one of God's creatures is created equal. I believe that everyone should be treated equal, that's the way I was raised and that's the way I live my life." She said that her father wouldn't allow the n-word to be used in his home, and that she's only used the word once, in 1986 when she was being held up by a black man.
Visit NBCNews.com for breaking news, world news, and news about the economy
When Matt asks her if she thinks black people are offended by the n-word, she said "I don't know, I have asked myself that so many times. I go into my kitchens and hear what these young people are calling each other … it's very distressing for me. I think for this problem to be worked on, these young people are gonna have to take control and start showing respect for each other." Yeah… I think that's the most offensive part of this interview. But the part where she cries (the last half of the interview, pretty much)… I don't know. Lauer didn't really go hard on her about the allegations from her civil case, which (for me) were way more offensive and wrong than the n-word admission.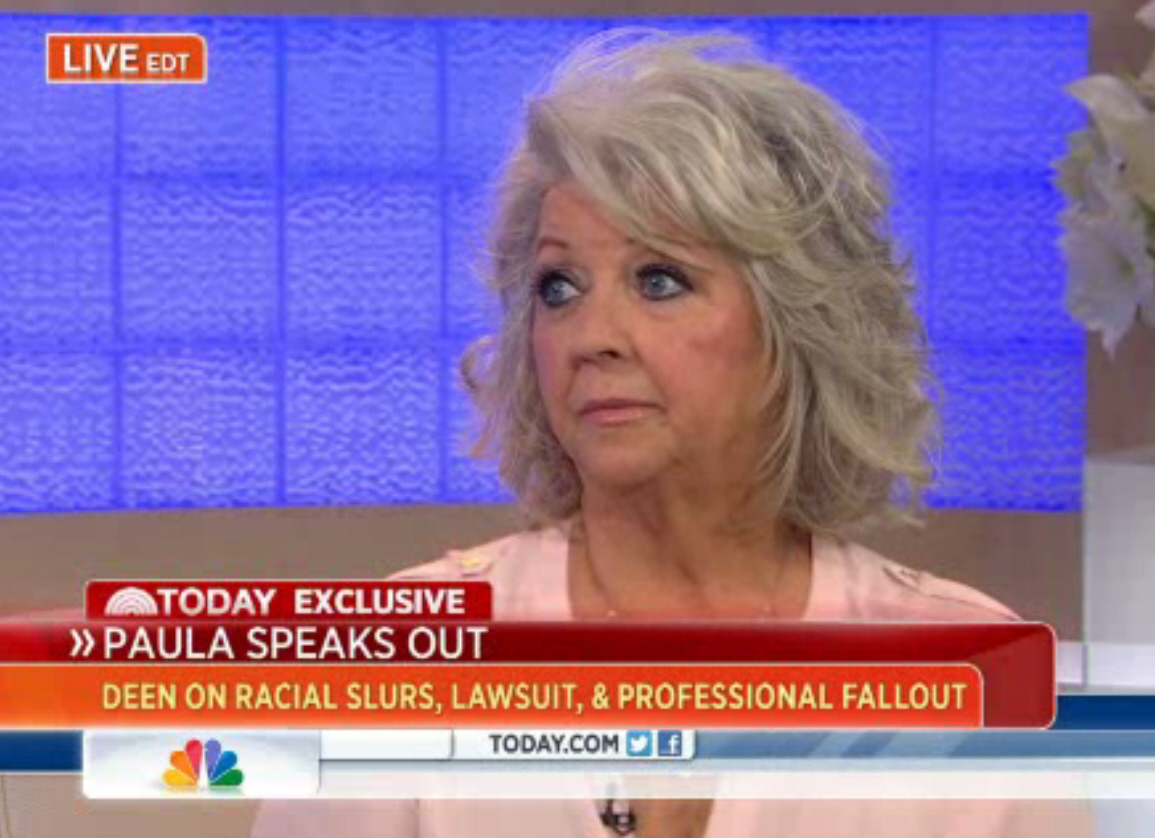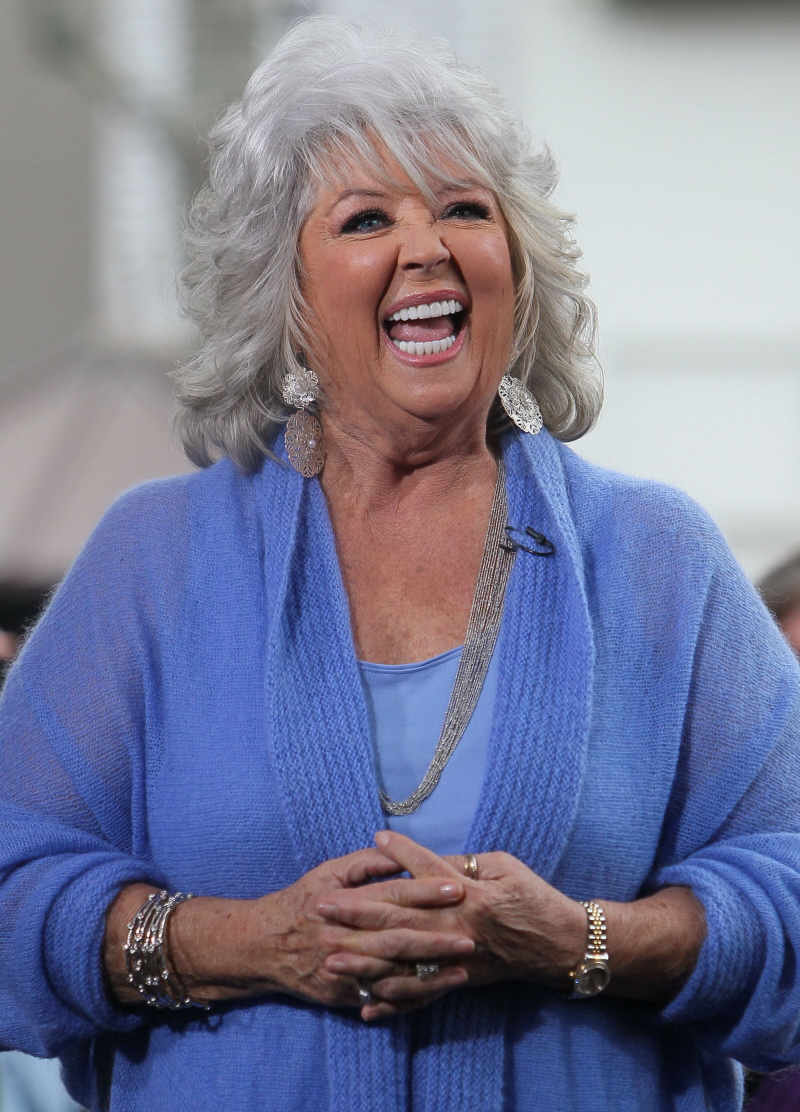 Photos courtesy of WENN.