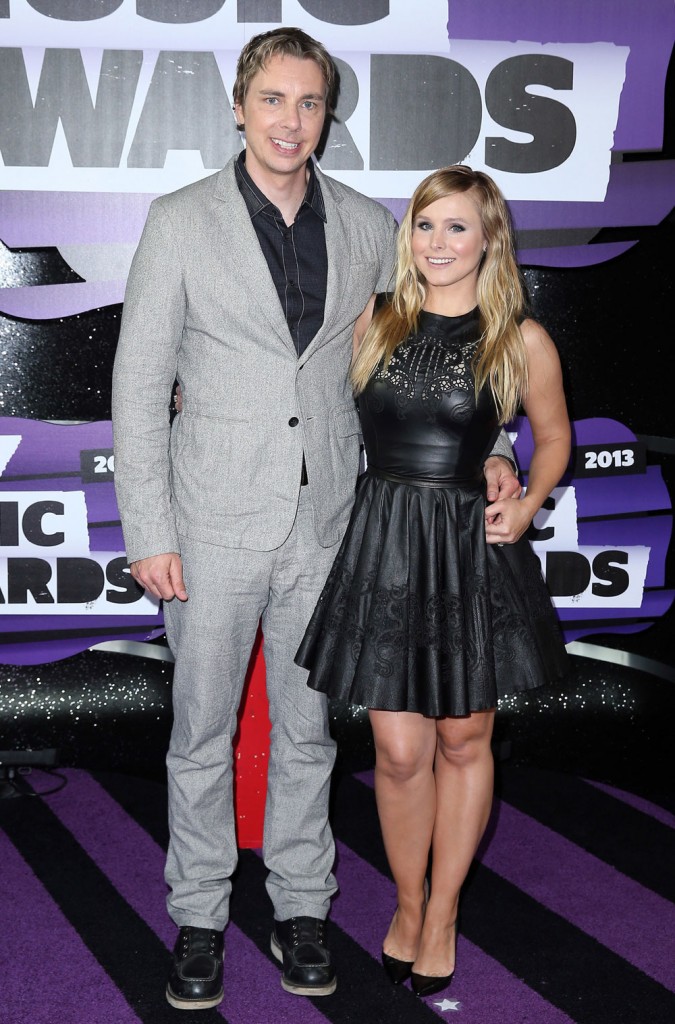 The Defense of Marriage Act was shot down by the US Supreme Court yesterday, meaning that the US government will recognize same sex unions sanctioned by the states where they're legal. There are currently 12 states that perform same sex marriages along with the District of Columbia. Officials in California say that same sex marriages should resume there (following a separate ruling dismissing the Prop 8 case) within a month. This is excellent news for same sex couples who will finally be afforded the rights they've been denied for decades.
In light of this historic ruling, celebrities are celebrating and some are getting engaged! Kristen Bell and Dax Shephard have said for years that they won't marry until it's legal for their same sex friends. In light of the DOMA ruling, Kristen proposed to Dax via Twitter. The couple welcomed their first baby, daughter Lincoln, three months ago.
The U.S. Supreme Court's historic overturning of the Defense of Marriage Act (DOMA) no doubt has many, many American couples making marriage plans — including, perhaps, Kristen Bell and Dax Shepard! The Veronica Mars actress, 32, quickly celebrated the SCOTUS ruling via Twitter. "You're damn right DOMA is unconstitutional!! #equalitymatters," she wrote, retweeting a followers' memorable hashtag, "#defenseofmarriagecansuckit."

She then addressed Shepard, her fiance of four years and father to her newborn daughter Lincoln, 3 months: "@daxshepard1 will you marry me? Xo #marriageequality #loveislove." Shepard responded in kind. "DOMA is dead," he wrote. "Prop 8 is dead. Now let's bring my big, gay marriage to @IMKristenBell to Life!!!!"

The re-proposal should come as no big surprise to fans of the sloth-loving actress. Speaking about Proposition 8 back in August 2012, she told Larry King she and Shepard, 38, were holding out to wed until marriage was legalized for all. "The reason we're not rushing to get married is because I don't feel appropriate taking advantage of a right that's denied to my [gay and lesbian] friends," she said.

"I'll feel more comfortable having a party — or whatever we have, if anything — if half of our friends who are homosexuals [can celebrate] . . It's just kind of rude to invite everyone to a party for a rite not everyone can hold."
Aw that's sweet! That's one of the nicest explanations I've heard for waiting until same sex marriage is legal. Ooh now I'm excited to see the wedding photos. You know who else said they were waiting until same sex marriage was legalized? Brad and Angelina. Just saying.
Of course same sex couples can get engaged and married now too, and one of the first we're hearing about is Food Network's "Chopped" host, Ted Allen. (I loved "Chopped"!) Allen announced on Twitter that he's engaged to his partner of 20 years.
Proud to announce on this historic day that my partner of 20 years, Barry Rice, and I are engaged to be married.

— Ted Allen (@ChopTedAllen) June 26, 2013
Congratulations to Ted and Barry! My favorite response to this tweet? "#DOMA is Chopped!"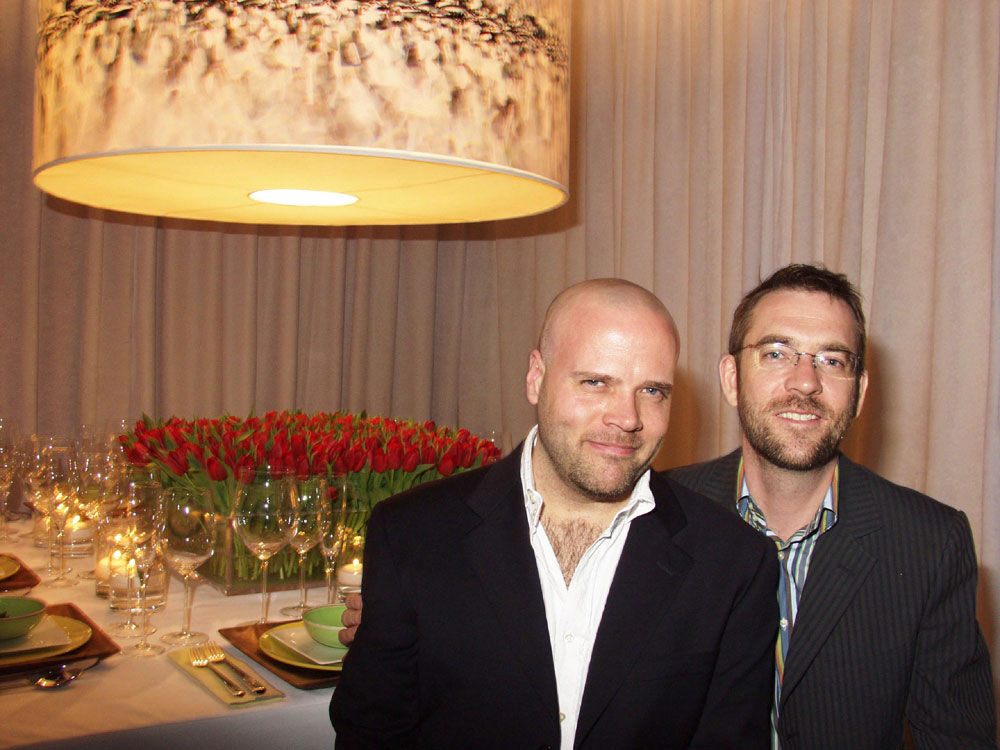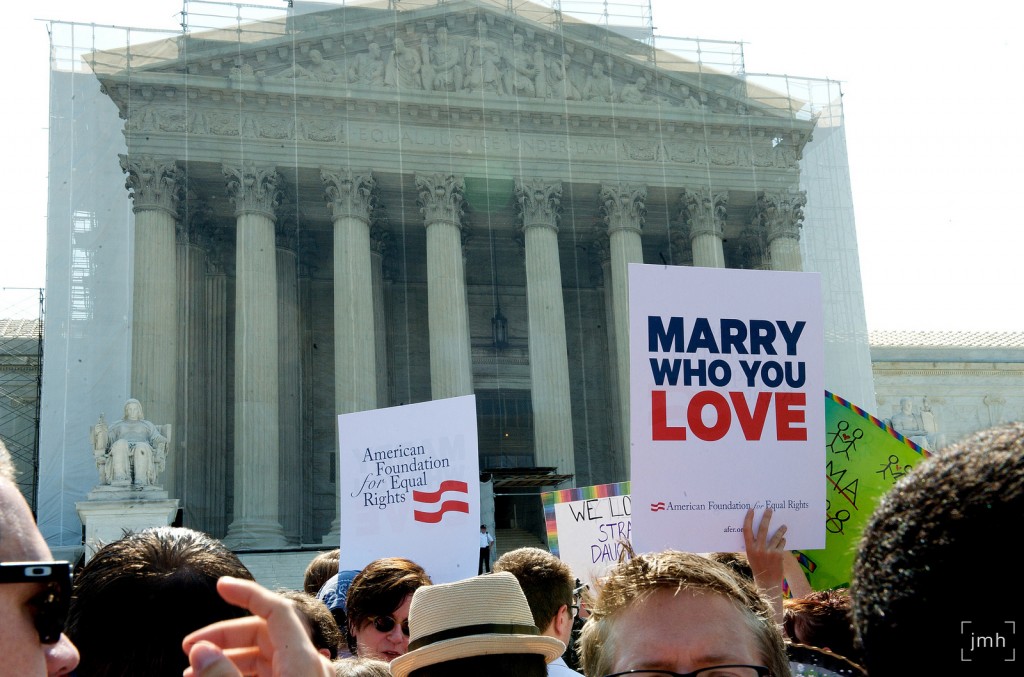 Photo credit: WENN.com and Joshua M. Hoover via Flickr.