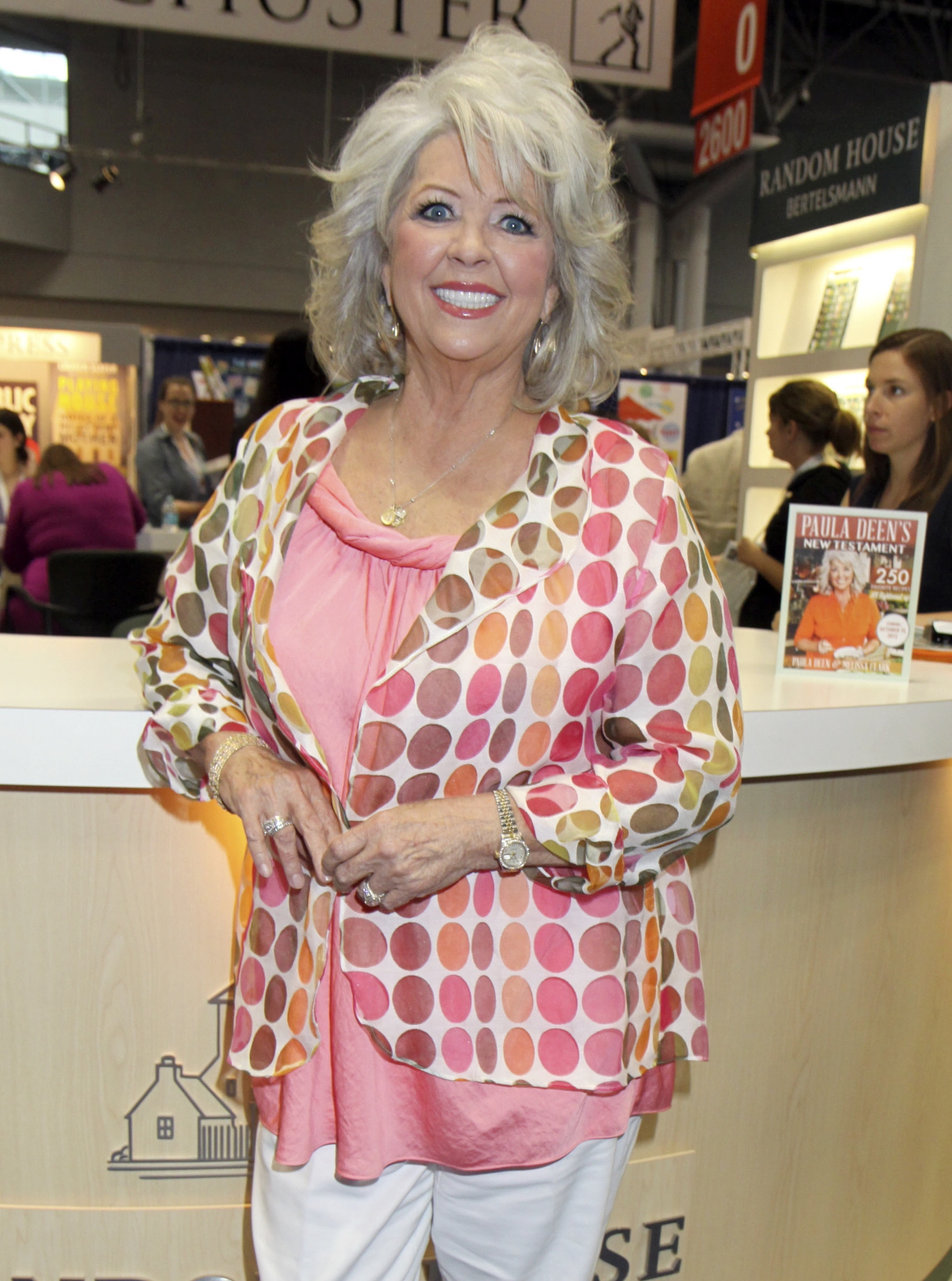 Perhaps it would just be easier to make a list of all of the endorsement/franchise/business deals that Paula Deen still has? I guess not, because I'm learning more and more about how far-reaching Paula's empire really was, and it's kind of shocking. I guess that Today Show interview wasn't such a good idea after all. Except that if Paula had kept it together and really explained herself and her situation instead of quoting the punchline to a famous racist joke, maybe there wouldn't have been this secondary slew of firings. So, let's go through the list:
*The Food Network was the first company to fire Paula. QVC put her "on notice" just two days later. Then she was fired from Smithfield HAM. Ham abandoned her!!
*Then Wal-Mart announced that they were phasing out her Paula products, and Caesars Casinos decided to eliminate the "Paula Deen's Kitchen" restaurant franchises in their casinos.
*Now Paula's also been dropped by Home Depot – she had a line of kitchen products and cookware sold there.
*Paula's lucrative (and sketchy) deal with Novo Nordisk (the makers of that diabetes drug Victoza) seemed to have fallen apart too. Novo Nordisk said: "Novo Nordisk and Paula Deen have mutually agreed to suspend our patient education activities for now, while she takes time to focus her attention where it is needed." Did you catch that word – "suspend"? A spokesperson later said: "It's too early to suggest what we will wind up doing but we have not dropped Paula Deen. We just felt the recent controversy affected her ability to help manage and work towards our mission which is around changing diabetes. It's unclear what effect this controversy will have on users of the diabetes drug. People need to focus on the fact that diabetes is a serious personal disease. They manage the disease on their own terms. I would never suggest people should make a decision about managing there disease based on an emotional decision. If a drug is helping them effectively manage their diabetes, then that should be their deciding factor and that should be a decision between them and their doctor."
*Yesterday, QVC went from putting Paula on notice to putting her "on pause". A spokesperson said, "We have talked with Paula and her team extensively over the last several days, and together we have considered what is best for our customers, for Paula, and for QVC. For now, we have decided to take a pause. Paula won't be appearing on any upcoming broadcasts and we will phase out her product assortment on our online sales channels over the next few months. We all think it's important, at this moment, for Paula to concentrate on responding to the allegations against her and on her path forward."
*Target is pulling out of their partnership too, with a spokesperson saying: "We have made a decision to phase out the Paula Deen merchandise in our stores as well as on Target.com. Once the merchandise is sold out, we will not be replenishing inventory."
*But! It's not all bad news for Paula, I guess. Her latest cookbook has shot to #1 on Amazon because her supporters are trying to stick with her, I guess. And her supporters have also bought out the "Paula Deen Cruise" and there were so many people requesting tickets that the company has booked a second cruise.
By the time this is published, I bet Paula will have been fired from at least three more partnerships. Rough.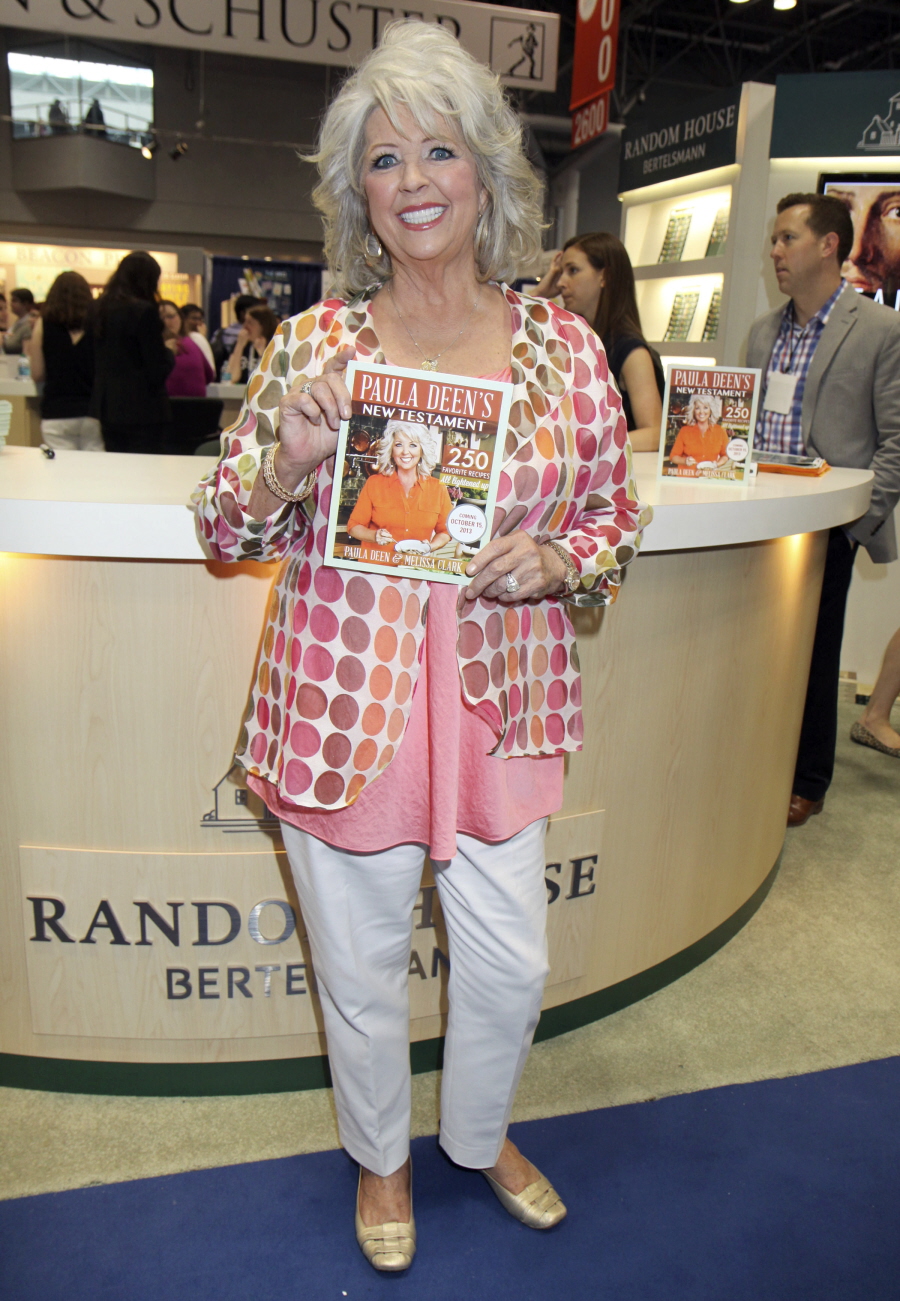 Photos courtesy of Fame/Flynet.