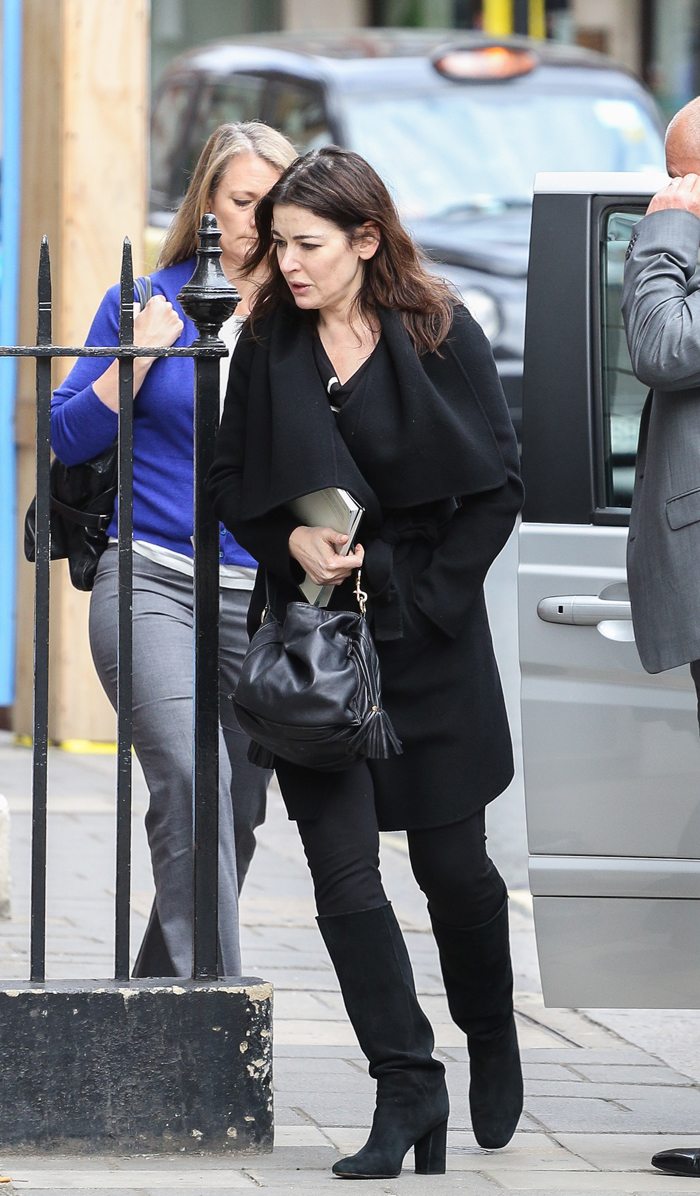 This photo of Nigella Lawson shows her carrying some (divorce?) paperwork into Soho Hotel Little House in London's Mayfair district. I'm really starting to feel badly for Nigella beyond the infamous choking incident (at the hands of her husband of nearly a decade, Charles Saatchi) that lasted 27 minutes. Beyond the physical abuse, she is clearly humilated beyond recognition. Of course, Saatchi explained the incident away as a "playful tiff" while skating with a police caution. Nigella later insisted that she is not "some sort of battered wife," but she has yet to return home. We've already heard that her and Saatchi's respective lawyers met together last Sunday, and now there's a very telling development in the mix.
The Sun has published photos of Nigella's belongings being removed from the marital home that she shared with Saatchi. One can only hope that her decision to take this step was prompted by Saatchi's latest idiotic declaration that he was merely picking her nose while it looked like he was choking her. Go Nigella:
Removal men carried Nigella Lawson's belongings from the home she shared with Charles Saatchi yesterday — suggesting their marriage is over.

The swift exit came less than two weeks after the TV chef's hubby was pictured grabbing her by the throat.

Domestic Goddess Nigella, 53, has been seen without her wedding ring.

Ad mogul Saatchi, 70, accepted a police caution for assault after the attack on her in a restaurant.

As her gear was taken from their &pound12million home in London's Chelsea to her Mayfair pad, a pal said: "It really does seem the end."

Nigella — who has two children from her marriage to journalist John Diamond, who died in 2001 — is off to the US soon to film a series as a judge in reality TV cooking show "The Taste."

Saatchi could be entitled to much of her estimated £20million fortune because she earned most during their ten-year marriage.
[From The Sun]
Saatchi doesn't deserve a dime of Nigella's money, but of course, that's up to the courts to decide. I would think that it would be worth it to toss him some cash to be rid of him, but it would (of course) be even better if Nigella pressed charges against him for assault and battery.
Here are some photos of poor little Saatchi all alone (while chatting on the phone and smoking) at Scott's restaurant. He's sitting on the patio, which is the same place where he throttled his wife. How sentimental.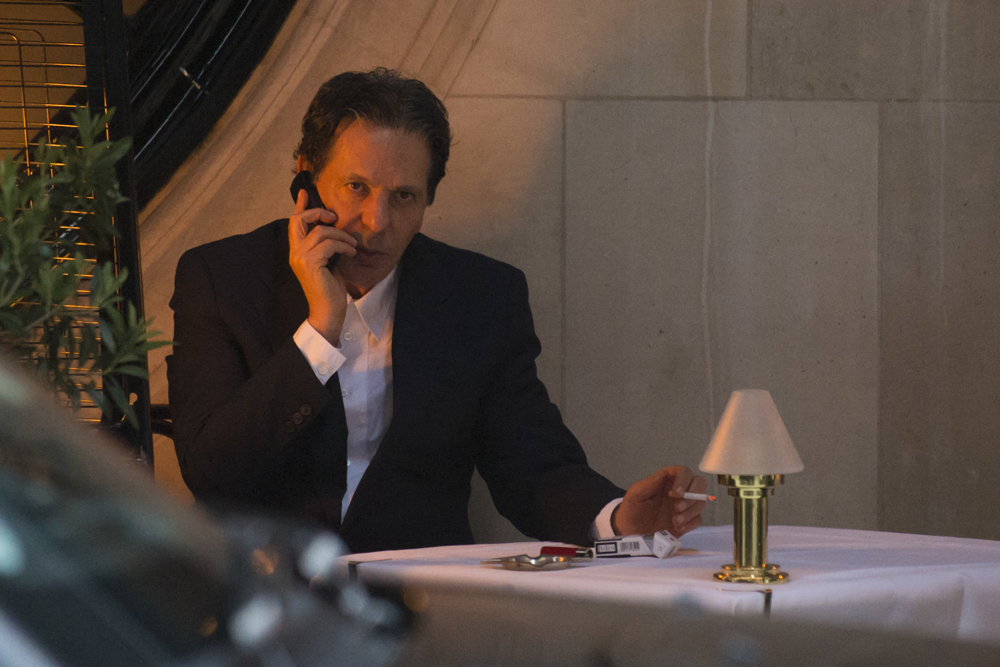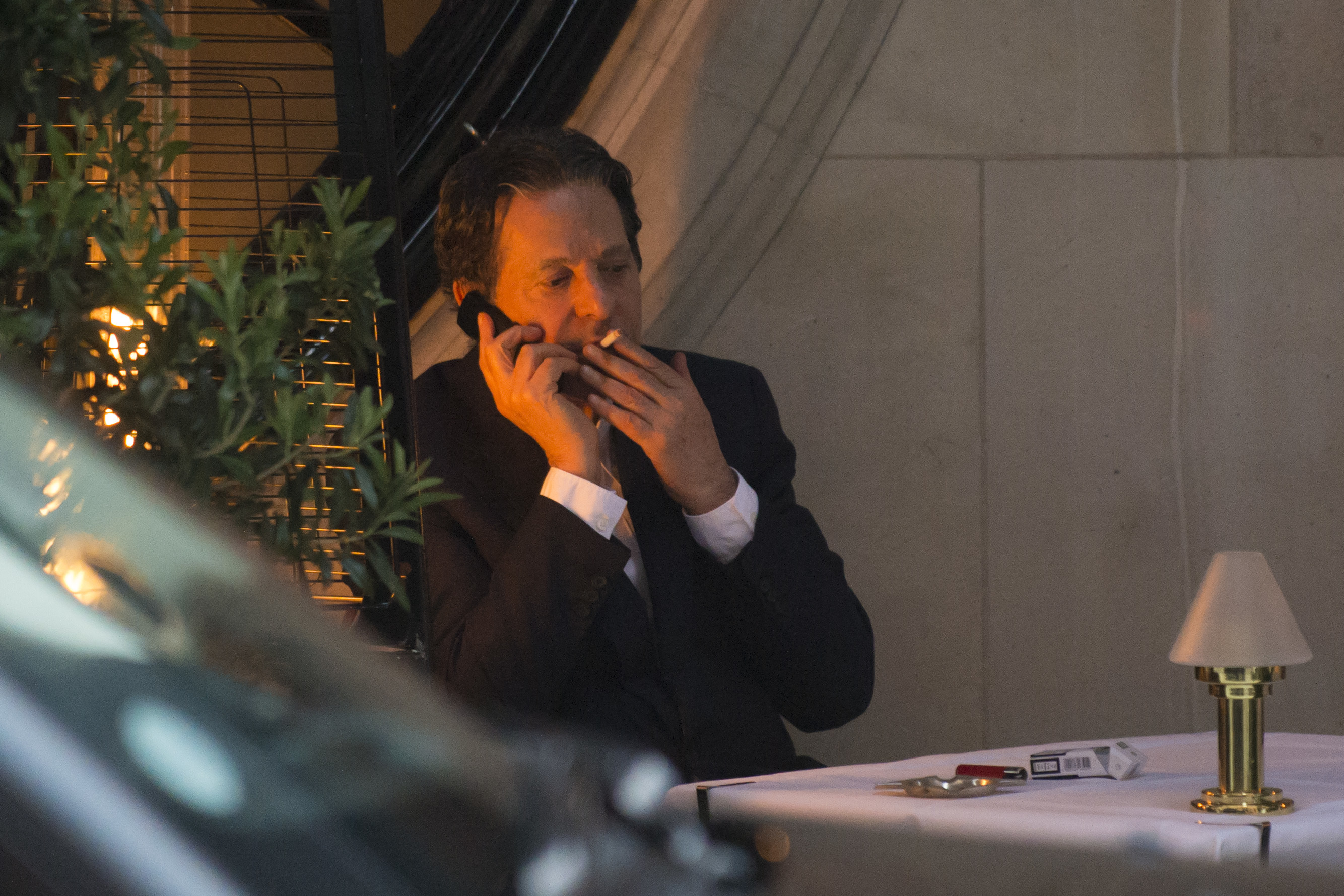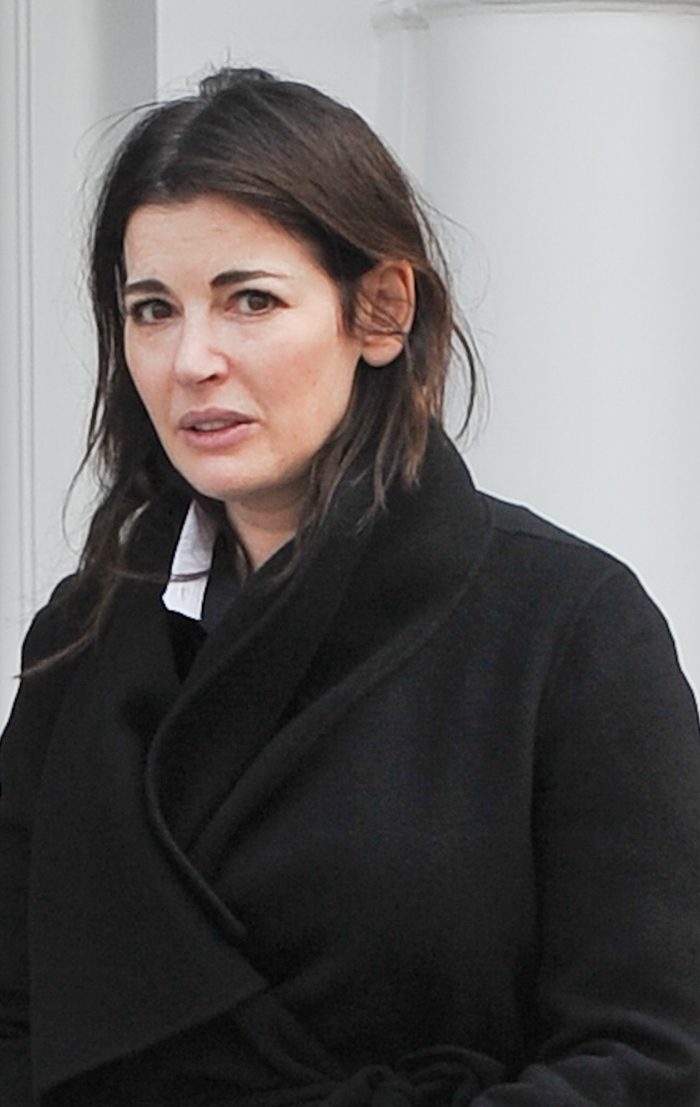 Photos courtesy of WENN