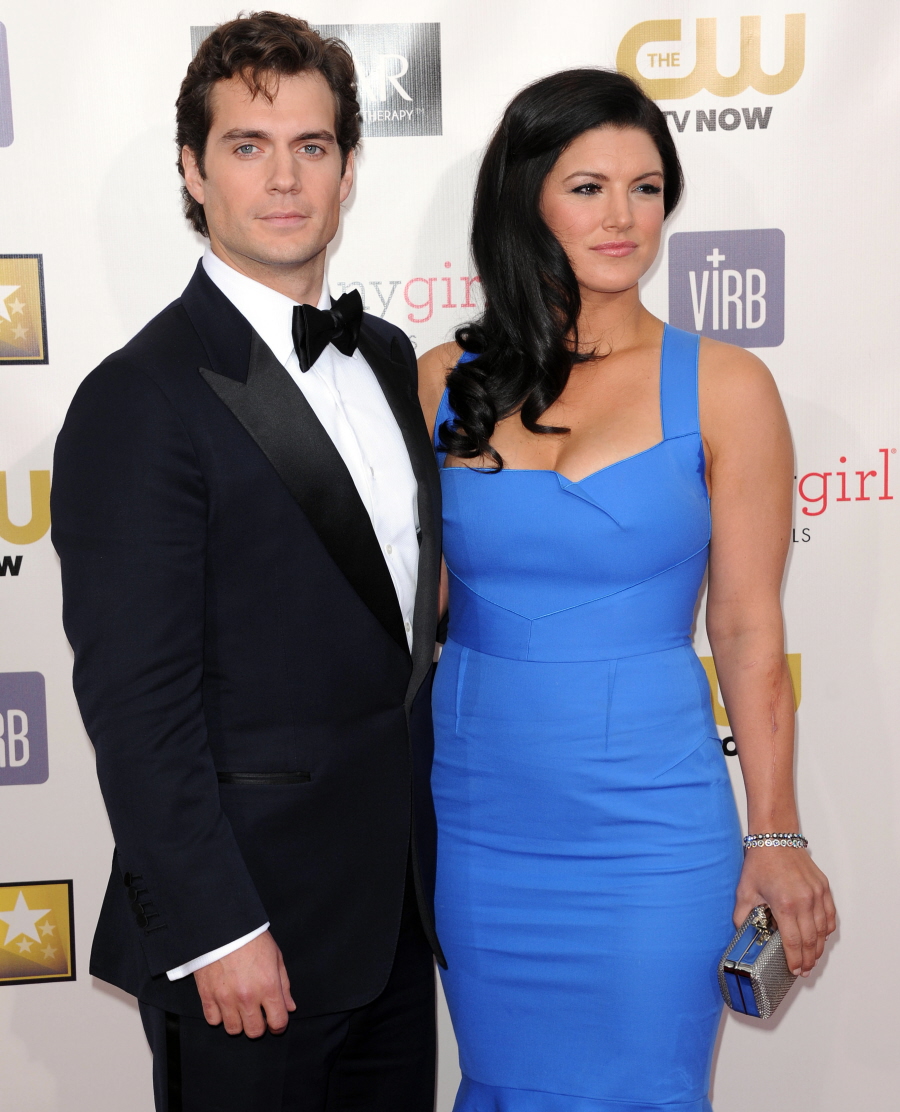 Here's a "Who would you rather?" hypothetical that has been driving me crazy: who would you rather, Henry Cavill or Benedict Cumberbatch? While Henry is my latest crush, of course, I still have to pause and really think about it. I have to say I would probably choose Cumberbatch. Does that make me a freak? Probably. Anyway, Henry has a little bit of Cumberbatch in him, I've decided. He might have the impossible, chiseled beauty of an old-school hunk, but his personality is quite nerdy and rather sweet. It helps that he's dating Gina Carano, which means that he's not intimidated at all by a lady who can (and likely does) kick his ass. It also means that Henry isn't really into super-skinny model-type girls, which I really like about him.
But what would happen if Henry dumped Gina and found himself a more Hollywood-friendly significant other? I would be disappointed. And The Enquirer says that Gina and Henry are in trouble too, because Gina is having a hard time with Henry's new-found mega-fame:
Henry Cavill may have a supersize problem on his hands – his girlfriend Gina Carano isn't happy about sharing him with the world.

"Henry is really lapping up the fame and glory," a source told The Enquirer. "He knew he would be getting some notice for 'Man of Steel' but his life is absolutely crazy right now. Gina is used to having Henry all to herself, and now she has to share him with the world. She really fears she's going to be swept away by the rising tide of Henry's career."

Another source says that Gina has long wondered about her future with Henry. The pair began dating barely a month after Henry split from his British fiancée, professional horseshow jumper Ellen Whitaker.

"Gina was hoping Henry would stay grounded with the whirlwind around him, but she fears it's going to his head… all he's talking about now is making a Superman sequel and winning the coveted starring role in '50 Shades of Grey'."

"Gina asked Henry point-blank: 'should I be looking for a way out of this relationship?' Henry told her she just needs to be patient. He said he spent more than 10 years as an actor when nobody knew who he was, and now he needs to ride this fame train and see where it goes."
[From The Enquirer, print edition]
I thought this story was plausible up until the part about 50 Shades of Grey. Didn't Henry just say in a magazine interview that he has no interest in playing Christian Grey? And this is a guy who has really struggled to be where he is right now – he's not going to make the terrible decision of actually going after the Christian Grey role. And if he's asked to take the role, he should turn it down flat.
As for the Gina stuff… considering Gina was nowhere to be seen during the Man of Steel promotions, I was thinking that she and Henry had already worked it out and she was prepared for this ride. I think she waited patiently for him to return home after his exhausting promotional tour. And I bet it was quite a homecoming. Mm. Unf.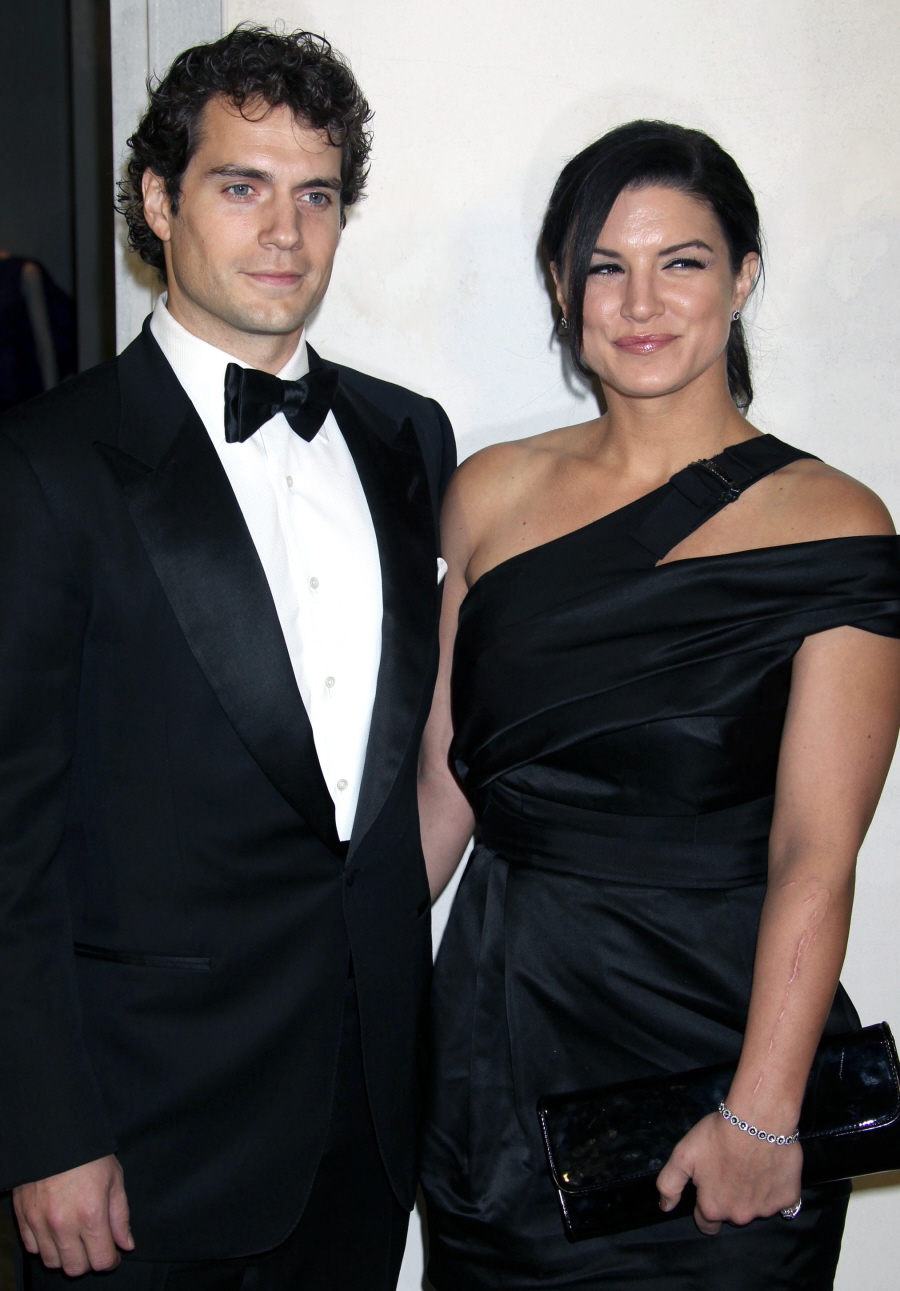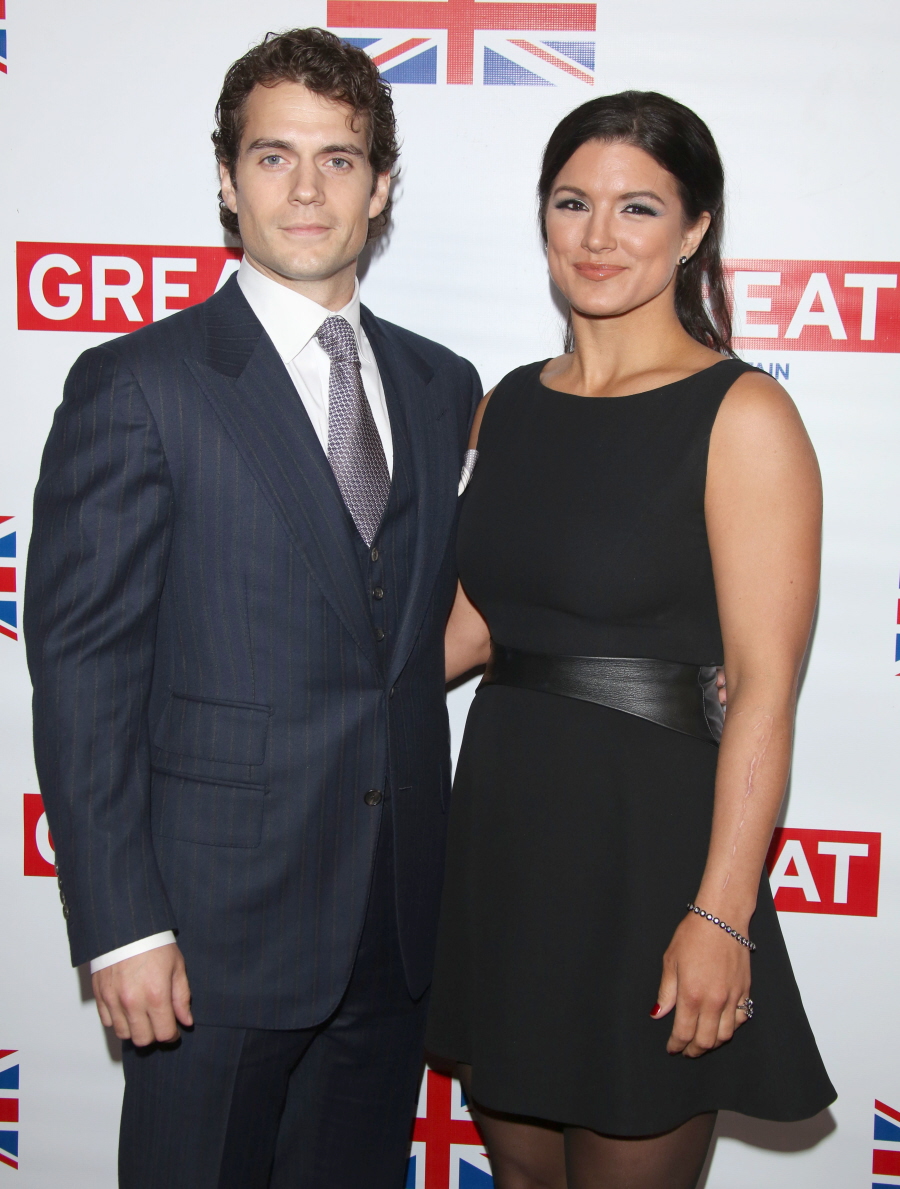 Photos courtesy of Fame/Flynet and WENN.