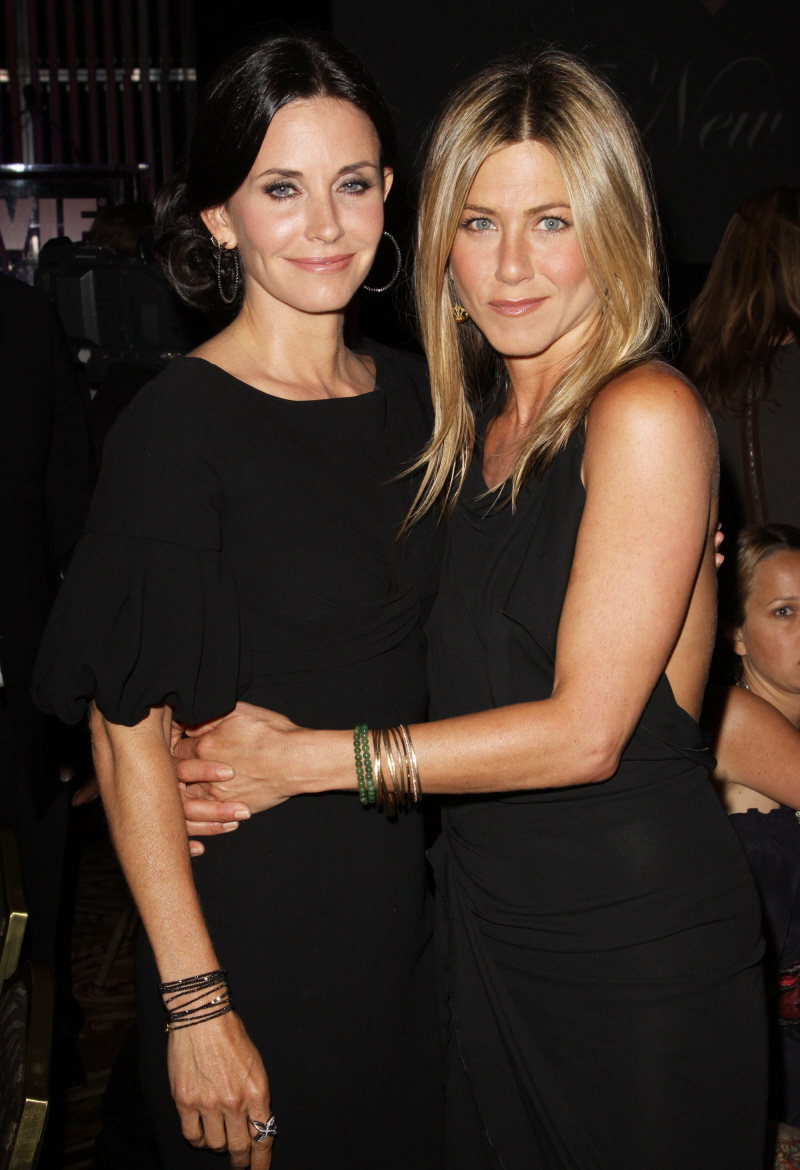 I sort of previewed this story yesterday, although that was not my intention. Yesterday, we were talking about why (suddenly) Courteney Cox and Brian Van Holt are a "thing" when I always believed (and there was evidence to back it up) that they were a "thing" years ago. At the end of that story, I tacked on a little sidenote about how the real scandal was that Jennifer Aniston and CC seem to have "broken up" completely as BFFs. And now lo and behold, here's a story about just that in this week's National Enquirer:
FOR two decades, just about nothing could come between former "Friends" co-stars Jennifer Aniston and Courteney Cox – but now it looks like Jen's fiancé Justin Theroux has managed to create a rift!

A source says that Jen skipped Courteney's 49th birthday bash because control-freak Justin wants her to stop hanging out with all her old pals – and Cox is so upset she's ready to kiss the friendship goodbye for good.

On June 16, Courteney and her closest buddies, including actresses Laura Dern and Isla Fisher, jewelry designer Jennifer Meyer, "Cougar Town" co-stars Busy Philipps and Christa Miller and daughter Coco, gathered at Giorgio Baldi restaurant in Santa Monica. But her best friend of 20 years was noticeably missing.

"Jen's absence was the talk of the party," revealed an insider. "Courteney invited her, but Jen hemmed and hawed and then finally bailed on coming altogether. She used a lame excuse of being tired from too much work."

But Courteney later learned the truth – that Justin, 41, wants his 44-year-old fiancée to "freshen up" her friends list. And the source says he gave her so much grief about going to the party that she finally decided to decline the invitation.

As The ENQUIRER recently reported, Justin is delaying their wedding to focus on his career but Jennifer wants to marry him as soon as possible.

"Her world revolves around Justin," the insider explained. "After they hooked up, she dropped the friends who had stuck by her through her difficult split from Brad Pitt."

Courteney has been understanding of Jen's flaky behavior so far, but she's finally at the end of her rope, says the source – and she's even talking about boycotting Jen and Justin's wedding.

"Courteney is sick of forgiving and forgetting," the insider added. "She's been slighted by Jen one too many times now."
Personally, I've always thought Jennifer is one of those girls who is all "rah, rah goddess circle" when it's convenient for her, when SHE is the one needing the support. But it felt like Jennifer basically left Courteney hanging when CC needed support after she and David Arquette split.
But I'm also wary of this idea that Justin is super-controlling and that he's trying to cull her 'Friends'. I think Jennifer does what she wants. And right now, she doesn't want to be tight with Courteney anymore. She'd rather hang out with Chelsea Handler, her new BFF. That's one of the tabloid stories I always believed – that Courteney saw right through Chelsea Handler's bulls—t and warned Jennifer to stay away. And Jennifer made her choice: Jen would rather hang out with a boozehound Mean Girl/hatchet woman than a friend of 20 years. And to be fair to Jen, when is the last time Courteney Cox has stood up and publicly called Angelina Jolie a "c—t"? That's right, NEVER. Chelsea Handler is the kind of friend that can be bought and used as the best kind of hatchet woman.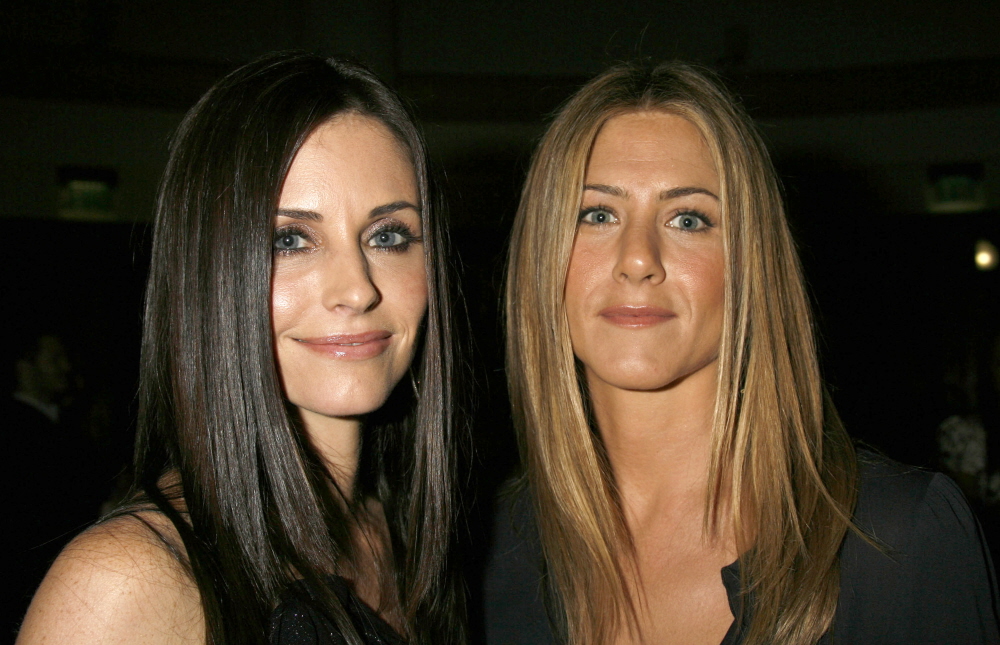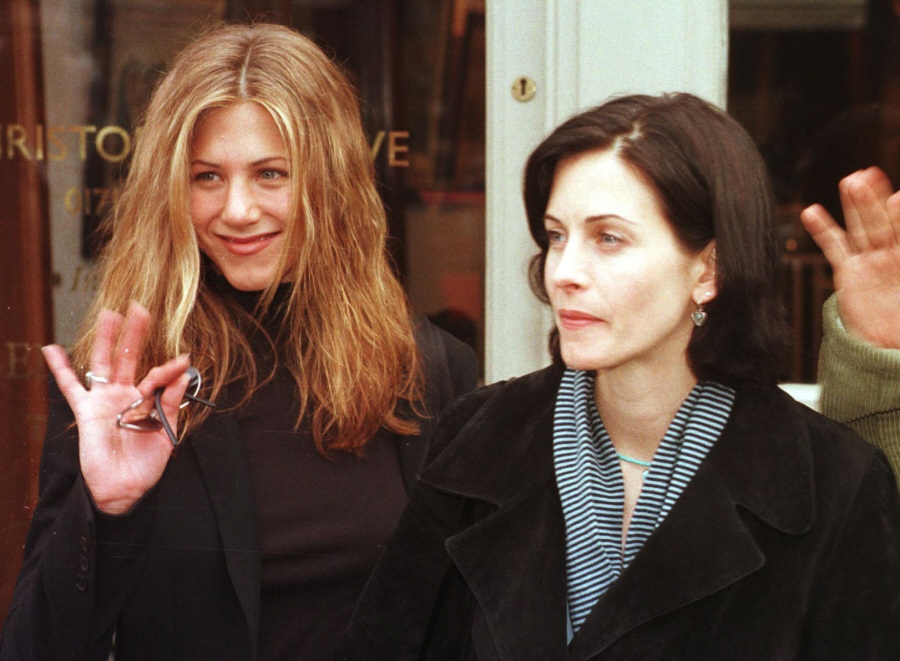 Photos courtesy of Fame/Flynet and WENN.