Courteney Cox tells Jennifer Aniston to dump "trailer trash" Chelsea Handler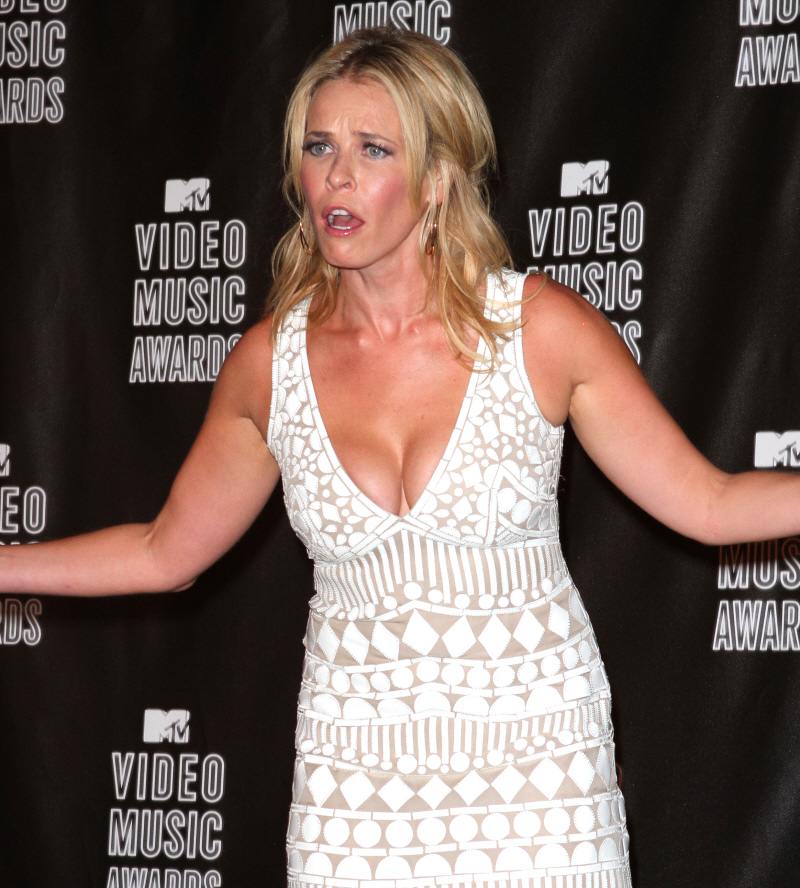 In this week's Enquirer, Mike Walker (their go-to gossip guy, he's like an older, bitchier, more delusional Ted Casablanca) has two separate pieces of Jennifer Aniston-Chelsea Handler gossip. I don't feel like going through the whole damn recap of what happened, so here's my version: Chelsea Handler ranted about Angelina Jolie, and because of her friendship with Jennifer Aniston, the situation ricocheted and Aniston looks pathetic, and like she's not over it, six years later. Okay, now here are the basics from Mike Walker's column (disclaimer, blah, etc):
*Courteney Cox hates Chelsea Handler, and is encouraging Aniston to cut her ties to Chelsea. Courteney refers to Chelsea as "trailer trash" and Cox told Aniston "I told you so" about the Chelsea situation – apparently Cox was never a fan. Courteney told Aniston that Chelsea's ranting and raving is making her (Aniston) look bad. Also: Cox is still friends with Brad Pitt, and wants to make it clear that she (Cox) does not condone the "Angie-bashing".
*Aniston kind of already hated Chelsea. During their trip to Cabo, Chelsea wouldn't shut up, and continually teased Aniston about Brad Pitt and John Mayer. Aniston hates that Chelsea is "always on" and that there's barely "a minute to rest, relax and chill out when she's around."
*Chelsea and Aniston were shopping together and Chelsea "pranked" Aniston by telling the security guards that Aniston was shoplifting.
*When Aniston first heard Chelsea's Angelina rant, "Aniston immediately feared people would assume that Chelsea's out-of-the-blue attack sprang from intimate confidences shared during their highly publicized vacation."
*Aniston told off Chelsea, saying: "You've made me look like I'm still bitter and heartsick over my marriage breakup! I don't want people to think I'm still pining for Brad. I'm over him! It was a long time ago!"
*When Chelsea tried to defend herself by saying that she's always made fun of Angelina, Aniston issued a "no slamming Angelina" ultimatum, threatening to withdraw from their friendship. Chelsea allegedly agreed to keep her mouth shut.
[From The Enquirer, print edition]
I find the Cox stuff very interesting, and now I would really, really like to know what Cox really thinks of Chelsea. You know what a controlling, Type-A bitch Courteney is, right? I can't even imagine what her real opinion of Chelsea is.
As far as the "Aniston was so embarrassed, she threatened to end her friendship with Chelsea" stuff… sure. Whatever. I don't buy it, but maybe it happened. Considering Chelsea was still criticizing Angelina even after the initial instigating incident, I doubt it went down like Mike Walker described. Also: Aniston has known that Chelsea talks trash about Angelina for a while, and they've somehow managed to maintain their friendship.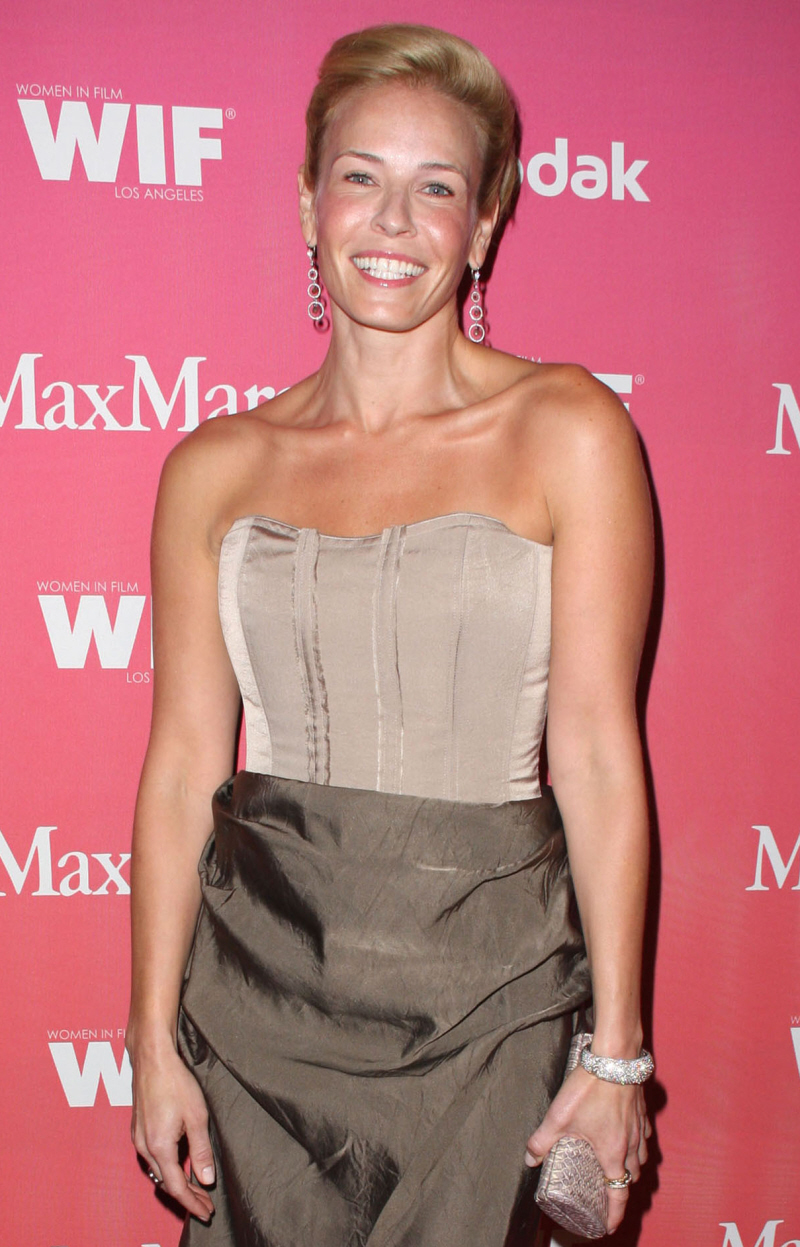 Photos of Chelsea, courtesy of WENN.

Written by Kaiser

Posted in Chelsea Handler, Courteney Cox, Jennifer Aniston

- Harry Styles & Kimberly Stewart going strong [Lainey]
- Demi Moore's new man is gross [D-Listed]
- Fug or fab: Emma Stone [Go Fug Yourself]
- Arrest warrant issued for Jenelle Evans [Reality Tea]
- Only God Forgives review [Pajiba]
- Hugh Jackman, scooter master [Buzzfeed]
- Who does Drew Barrymore call her sister? [Evil Beet]
- Cannes couples past and present [Popsugar]
- Arrested Development supercut [CDAN]
- Lea Michele's see through skirt [Celebslam]
- Cheating wife's lover escapes out of window [Movin925]
- Joe Francis is crazy [Starcasm]
56 Responses to "Courteney Cox tells Jennifer Aniston to dump "trailer trash" Chelsea Handler"