Chelsea Handler attacks Angelina, talks up Aniston in a new interview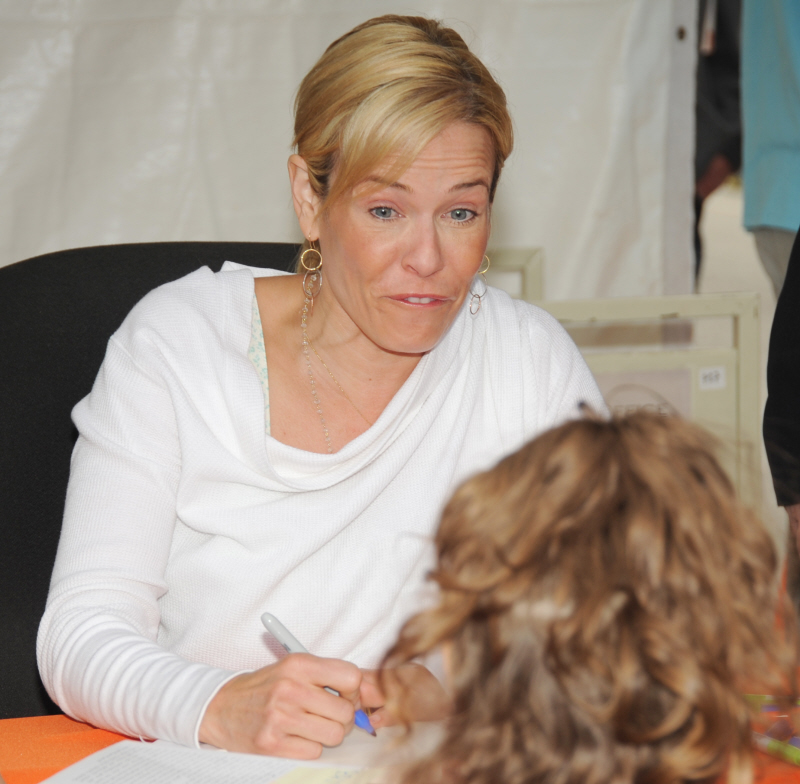 We've actually had requests for yet another story of Chelsea Handler being a drunken mess, yet again. Do you know how happy I would be to ignore the whole sordid mess? Yes, it's funny to watch the Brangeloonies and the Jen Hens battle it out in The Great and Unending Uncool War, but there's just so much nastiness all around, it's kind of giving me an ulcer. But you asked for it. Okay, to recap: over the weekend, Chelsea Handler did a stand-up act, and she ended up shouting down a heckler by going off on an obscene tangent about how Angelina Jolie is C-U-Next-Tuesday, amongst other things. On her Monday show, Chelsea defended herself by saying that she's always made fun of Angelina, but she didn't say anything about Jennifer Aniston and their trip to Cabo and whether Aniston had anything to say about the tirade.
Then, yesterday, Star Magazine released their cover – a story any of could have written in our sleep. According to Star, Jennifer Aniston "broke down" and confessed to Chelsea that she "can't stop loving Brad." It was low-hanging fruit for the tabloids – Aniston and Handler were just together in Cabo two weeks ago, and Aniston has never protested Chelsea's nasty attacks on Jolie, ever. Then, just hours after Star released their cover, PopEater ran sympathetic Aniston pity party story about how angry Aniston is over Chelsea's tirade:
"I've been making fun of Angelina Jolie since she made out with her brother," Chelsea Handler laughed. "If I've learned nothing from this, it's to write some new jokes." Sources tell me Jennifer would agree, except she doesn't think this is a laughing matter and has told her feisty friend to give it a rest.

"Jen has gone out of her way to keep her private feelings about that woman who stole her husband private and has always asked her friends to do the same," an insider tells me. "She is furious with Chelsea for bringing the whole situation back to life again and landing her on the cover of a weekly magazine tomorrow with a Brad headline."

Sources tell me Jen hasn't felt this betrayed since John Mayer held a "press conference" to announce he was breaking up with her. Yeah, that was pretty bad.

The notoriously private actress has kept her inner circle close. Two of the newer additions to that exclusive club — John and Chelsea — have both gone and blown it.

"Jen doesn't just let these sort of people in her life," a friend of the actress tells me. "She hates drama or unnecessary attention and certainly doesn't want to ever see her face on a tabloid again with a headline about Angie or Brad."

I'm told Jen wants badly to believe Chelsea didn't revive her Angelina-skewering jokes now that the two are good friends.

"Even so," the friend admits, "she's happy Chelsea made it clear her rant had nothing to do with her and wishes she'd just keep her big mouth shut in the future."
[From PopEater]
"Jen has gone out of her way to keep her private feelings about that woman who stole her husband private and has always asked her friends to do the same." – except for all of those times she didn't. Except for getting her friends to bash Angelina and Brad in Vanity Fair. Except for going off on Angelina in 2008 in Vogue, and even bringing up the Jolie-Pitt kids in GQ in the same year. Except for all of these "leaks" from well-placed "sources" who also let us know exactly what she's thinking about "that woman who stole her husband." Also: the fact that the "source" is still using language like "that woman who stole her husband" makes me think that Aniston is sitting at home alone in a caftan, rocking and stroking her hair in between sticking pins in her Jolie Voodoo doll.
Also – just out today, Chelsea has a new interview in Glamour Magazine where she's talking about the triangle bullsh-t even more. Hint: Aniston emails her "funny" jokes, probably about how Angelina is a C-U-Next-Tuesday.
KATIE COURIC: Your humor can be pretty out there. Do you self-edit?
CHELSEA HANDLER: I'm pretty clear about what I'm willing to say and the lengths I'm willing to go, and I think it's important to be politically incorrect. You don't want to be nasty, and you don't want to be malicious. But it's OK—I mean, funny trumps everything in my mind.

KATIE COURIC: Is there anybody who really makes you laugh? A woman who really makes you laugh, other than me?
CHELSEA HANDLER: Jennifer Aniston makes me laugh. She's irreverent and hilarious, and she sends me really, really funny e-mails.

KATIE COURIC: She's funny?
CHELSEA HANDLER: Very.

KATIE COURIC: And speaking of that, wow, girl, you went off on Angelina Jolie recently.
CHELSEA HANDLER: Yeah, I'm not a fan. She just doesn't come off to me as a sincere woman. She seems like a woman that you'd really want to avoid.

KATIE COURIC: What's your take on bullying?
CHELSEA HANDLER: I think bullying of anybody, whether they're gay or straight or anything in high school is unbearable. I dealt with it, and I did it. It's terrible. And you want the school to tell people that at some point you all grow up, and it was a terrible thing to do, and be a reminder of it's never acceptable. I was tortured for a year in school by the older girls. They didn't like the way I looked; I dated a guy that was a senior when I was a freshman. And it was awful. But I think bullies just need to be taught by their parents how to treat other people.
[From Glamour]
So despite Camp Aniston's attempt to distance themselves via PopEater, Chelsea is still talking up her friendship with Aniston. There are only two versions of this story: either Aniston is completely fine with Chelsea being her nasty, coked-out attack dog and she completely cosigns everything Chelsea says and does OR Aniston does not agree, but those feelings aren't strong enough to keep her away from being friends with Chelsea, which speaks volumes as to the kind of people she surrounds herself with. Also, I'd just like to note something else – this Glamour interview is relatively tame as far as Chelsea talking up her Team Aniston status. You want psychotic, you should go back and re-read what she said in Rolling Stone.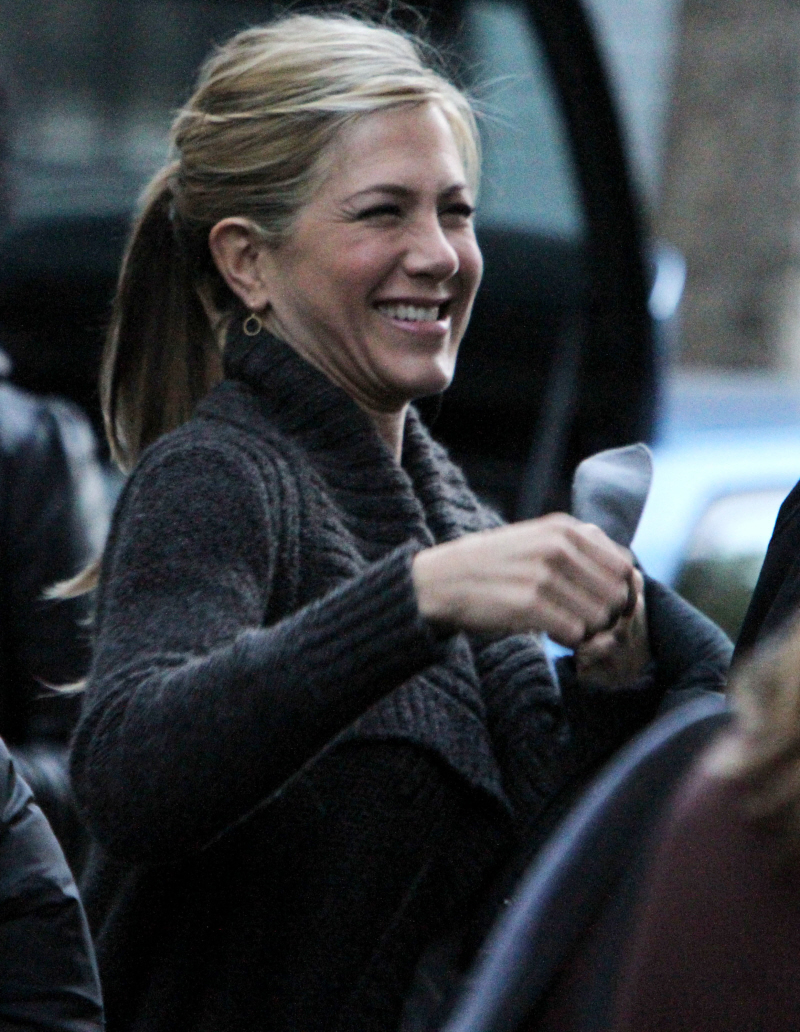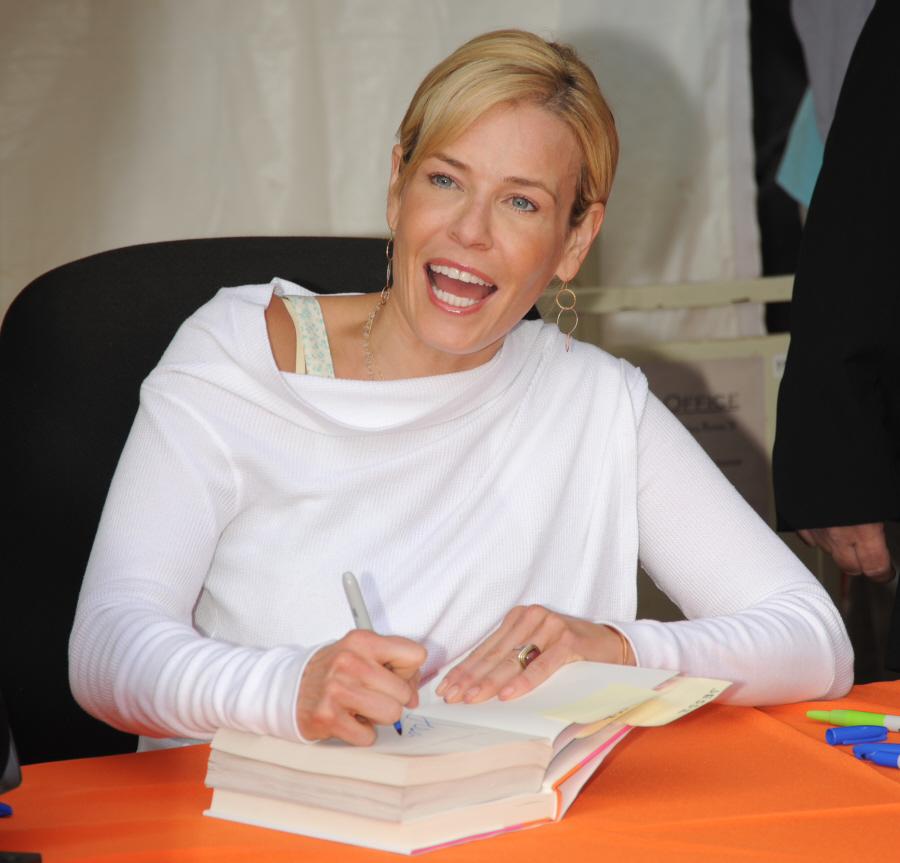 Photos courtesy of WENN.

Written by Kaiser

Posted in Chelsea Handler, Jennifer Aniston

- Zach Galifianakis is awesome [Buzzfeed]
- Prince at the Billboard Music Awards [D-Listed]
- Bieber's Billboard look [Go Fug Yourself]
- Married to Medicine recap [Reality Tea]
- Celebrity first marriages [Pajiba]
- The last Mad Men baffled a lot of people [Lainey]
- Karolina Kurkova's crazy hot dress [Moe Jackson]
- Jennifer Garner on set [Popsugar]
- Kitten vs. Lizard [CDAN]
- Doetzen Kroes' great butt [Celebslam]
- Shameless star Jeremy Allen White [OMG Blog]
- RIP Ray Manzarek [Bossip]
188 Responses to "Chelsea Handler attacks Angelina, talks up Aniston in a new interview"