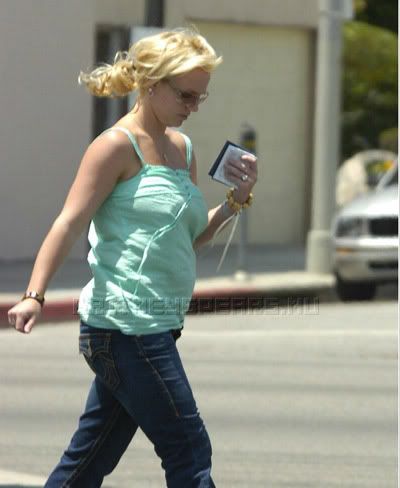 Britney Spears is said to be fed up with her husband Kevin Federline's spending, and has told him she won't pay for any more expensive trips to Vegas for him and his friends:
BRITNEY Spears is pregnant and depressed – and she's not in any mood to let free-spending hubby Kevin Federline take off to have fun in Las Vegas with his posse. "Kevin asked Britney for money to go to Las Vegas in two weeks, and she shut him down," our insider said. "Britney told him that she won't be funding his trips with his friends any longer – he used to fly everyone out on her dime. The monthly allowance she had put him on seems to be disappearing after only one week." A rep for Spears, who despite the pregnancy is still working on her album for Jive, referred calls to Federline's rep, who said, "I have no comment."
This isn't the first time Britney has been concerned with Kevin's spending. She supposedly cut up his credit cards and had his Ferrari towed back in December, but quickly reneged.
This comes right after news that Britney hired a security guard babysitter for Kevin, further suggesting their relationship is on the rocks.
Here she is outside of a Taco Bell in LA and in a new magazine spread for Glamour UK. [via] It could be the wind blowing her top out, but she looks pretty pregnant.